Most UAE expats are very familiar with the daunting task of furnishing an entire home from scratch when they move here.
In these situations, we're understandably tempted to go with the easiest and speediest option – usually bulk buying it all from our nearest furniture superstore.
But this love for cheap and poor-quality homeware is causing untold damage to the environment on a global scale.
In fact, while 'fast fashion' is known for being a key contributor to climate change, 'fast furniture' is arguably even worse.
Not only is most mass-produced furniture designed to last for as little as five years (if that), the materials and chemicals that go into such items are extremely hard to recycle, too.
Slow Furniture Saviours
According to data from the United States Environmental Protection Agency, America generates 12 million tonnes of fast furniture waste every year. A shocking 9.5 million tonnes of this goes straight into landfill, and furniture is one of the least recycled home items in the country.
Step forward the appeal of slow furniture. Next time you're moving house or you fancy brightening up your pad, ditch the flat-pack fast furniture and check out our top Dubai-based ethical homeware brands instead.
Urban Nest
Al Quoz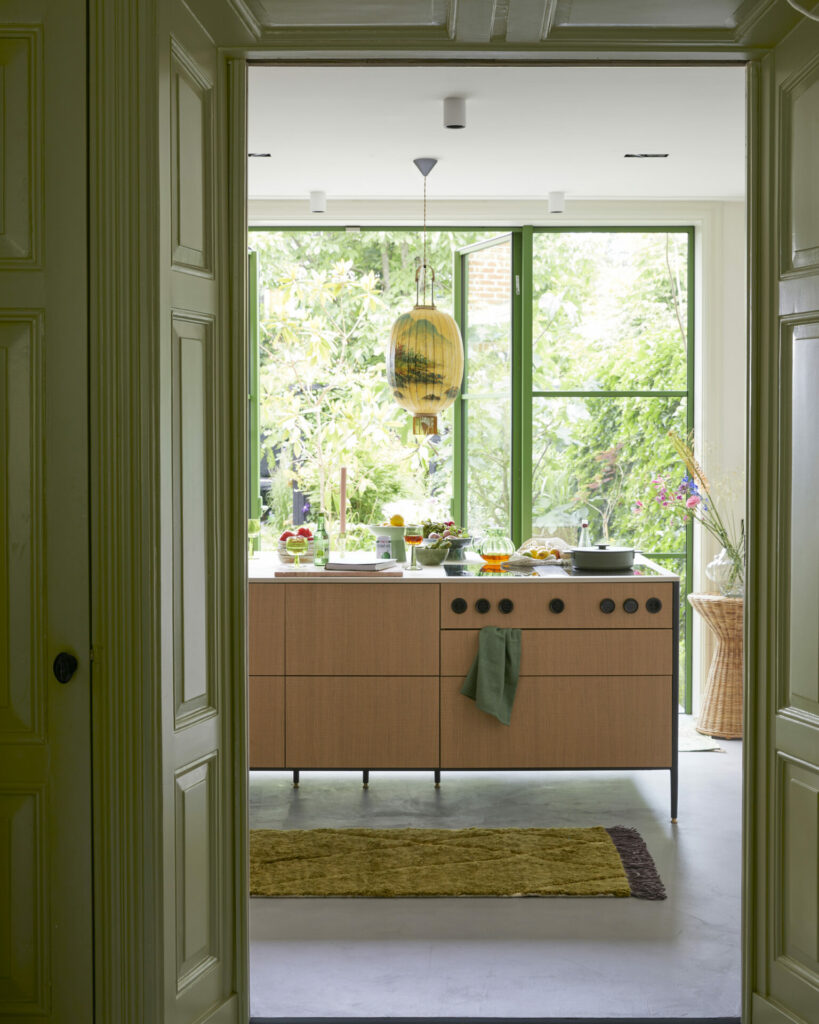 A treasure trove of chic and minimalist Scandi pieces and quirky Dutch designs, every item at Urban Nest has been carefully selected for its quality and originality.
The eclectic mixture of sustainable slow furniture and unique handcrafted homeware is sourced from small, up-and-coming fairtrade companies that never mass produce.
Founded by Janaika Elders – a Dutch businesswoman, entrepreneur and mother of two in 2017 after struggling to find niche, sustainable products for her own home, Urban Nest has grown to be a recognised name in the world of UAE interior design.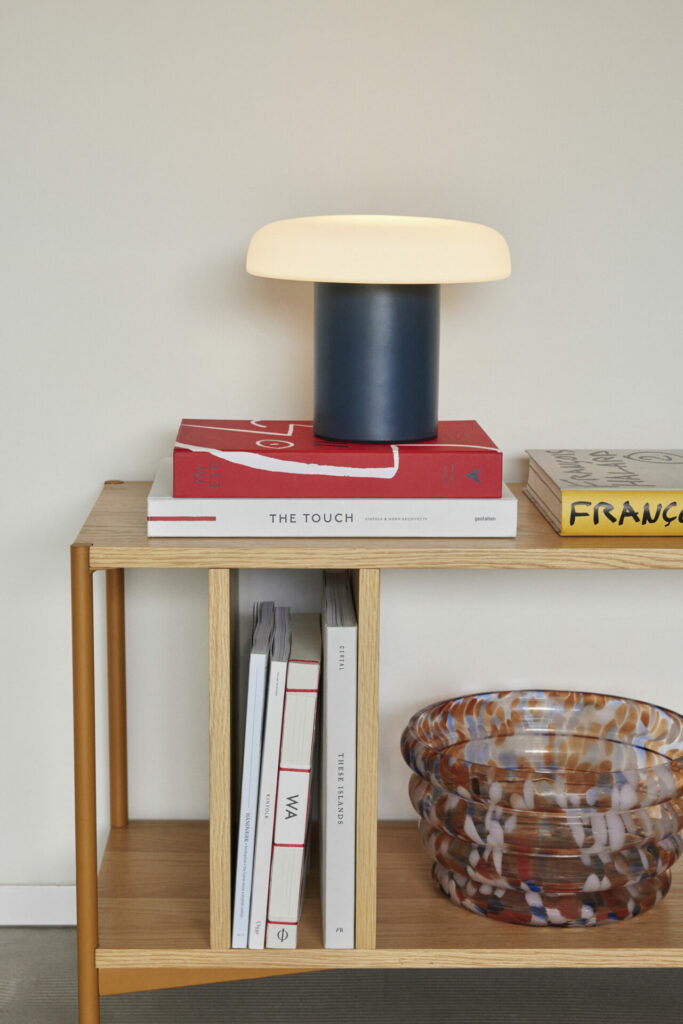 'Although I have social DNA from all over the planet, there will always be some of that Dutch 'down-to-earthiness' in me,' she explains. 'There's always something about that European design aesthetic that fascinates me; the making and the quality- it's simple, no-nonsense, authentic and also sustainable. I wanted to bring a piece of my home back to the UAE for others to see, admire and own as well.'
If you're struggling to navigate the world of home décor, you can sign up for a free 60-minute consultation and interior styling session. Or, to really create the Instagram-worthy home of your dreams, you can commission a personalised floor plan, mood board and shopping list, all lovingly customised and put together by one of the talented in-house designers.
Local interior specialists are welcome to apply to become an Urban Nest trade partner, and it's also launched a co-working and workshop space just for artists, creatives and entrepreneurs.
Karibu Home
Online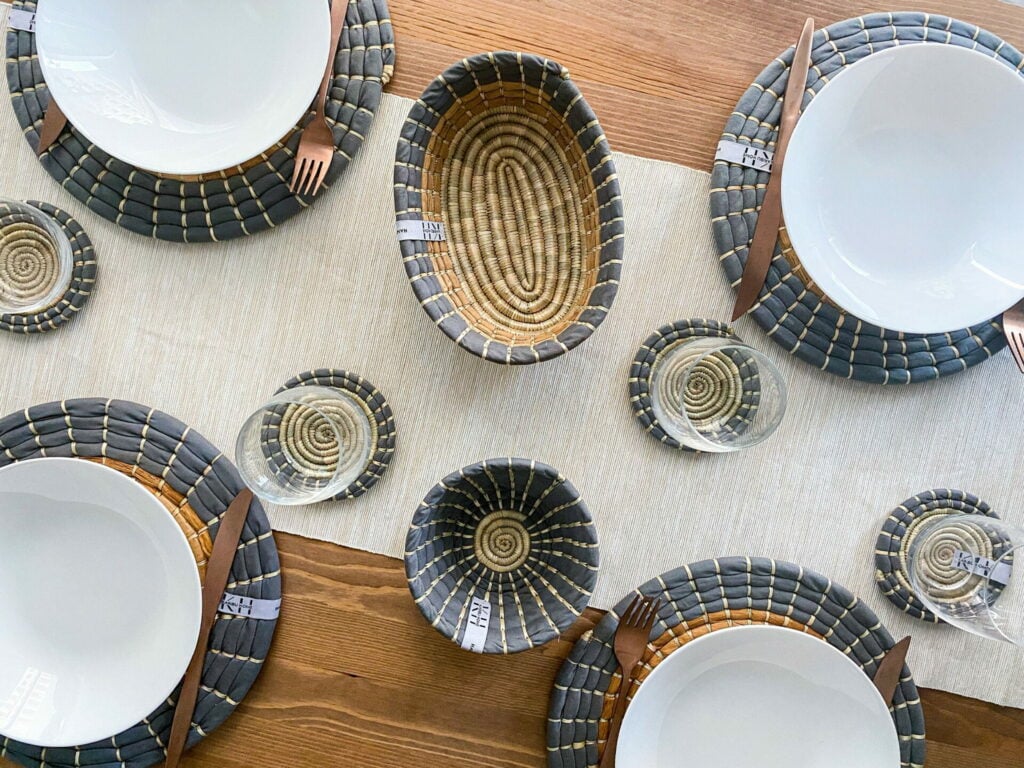 Embodying the true meaning of female empowerment and ethical shopping, Karibu Home's beautiful collection has all been handwoven by local women in the Ngara region of Tanzania, East Africa.
The elegant bowls, baskets, coasters and table mats are all fair-trade certified and made with the same intricate coiling technique that has been passed down through East African communities for generations.
Crafted from two types of common Africa grass, the totally sustainable Natural Collection is just one of the many highlights. Shimmering with a rare and wonderful golden-green glow, it's pretty enough to make even the most basic of dining tables look Michelin-star worthy.
Their collection of pretty table mats in grey, natural or white, coasters and bowls can all be used to create an elegant dining setting or as heat mats and decorative accents.
So far, Karibu Home's slow furniture scheme has provided more than 600 talented artisans with a stable income. 'Our mission is to connect conscious consumers with artisan crafts by collaborating with artisan communities across the globe while primarily focusing on sustainability,' a spokesperson said. 'Every purchase made by our conscious consumers has a combined positive impact on the environment and on our collaborative artisan communities.'
karibugroup.co website is currently under construction and will be ready soon but in the meantime please order from ordercrafts.com or visit their stand at Ripe Market.
Home & Soul
Jumeirah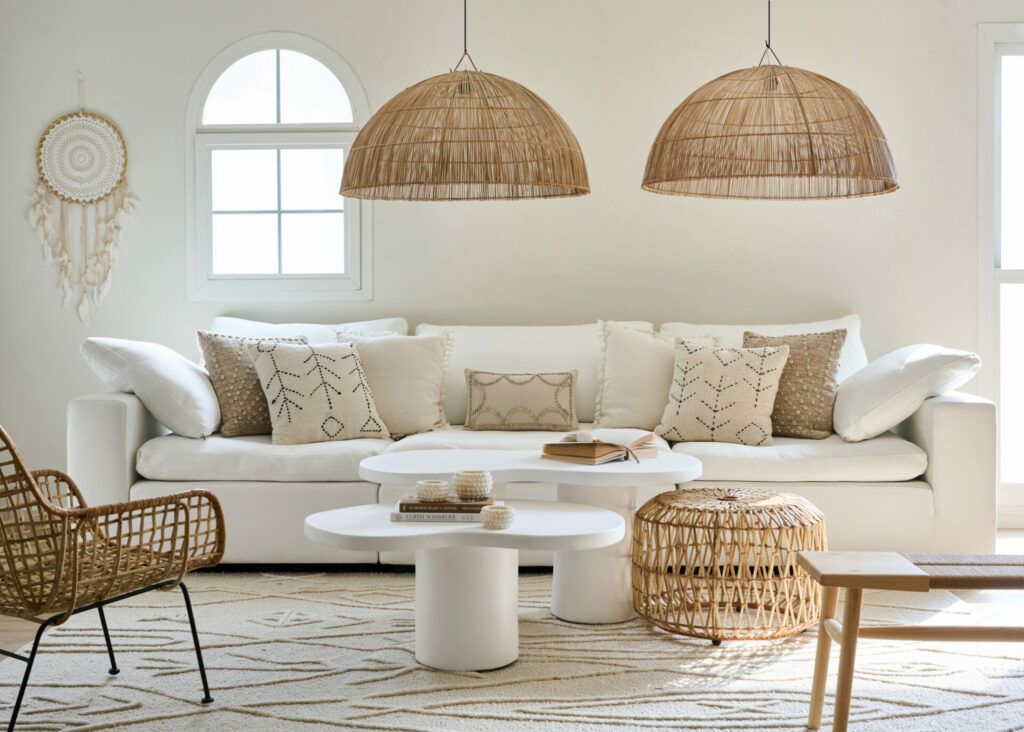 Ultra trendy and bohemian, Home & Soul is perfect for those with a taste for minimalist and modern designs.
Made from all-natural textiles, and filled with enticing textures and subtle neutral shades, its contemporary and eco-friendly pieces add an instant dose of style and class to every space.
Whether you are looking for handwoven rugs, rustic outdoor slow furniture, cosy cushions, comfy sofas or statement Bali-style wall hangings, you'll be spoilt for choice. The consciously curated pieces from destinations around the globe will give you all the inspiration you need for a global interior that is understated and simplistic, whilst always staying true to their sustainable ethics.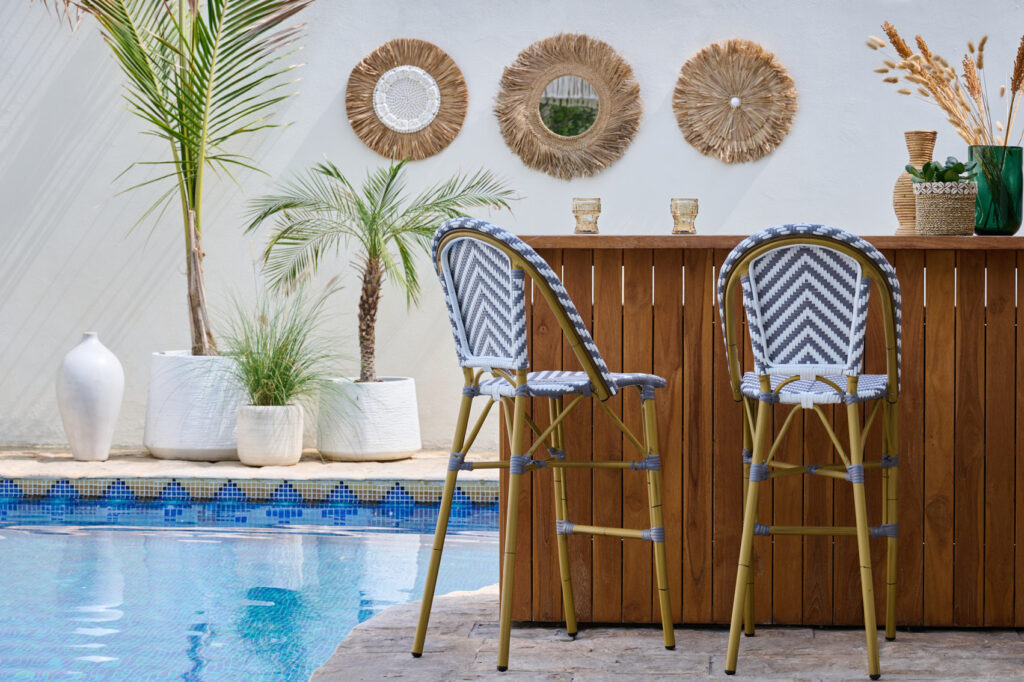 Co-founded by husband and wife Carol and Wael Sukkar, this unique concept and lifestyle store fuses decades of design experience into home wear, interior pieces, plants, kids, fashion and jewellery and even has it's very own coffee shop Fiks in-situ.
In fact, there's such a mesmerising fusion of fashion and art, it's extremely difficult to leave Home & Soul's inviting showroom in leafy Jumeirah, empty-handed. You can also shop the full collection online, and enjoy having your enviable new additions shipped straight to your front door.
Tribe
Al Quoz
Created by thousands of artisans in more than 25 countries, Tribe boasts one of the most exclusive ethical homeware collections in the UAE.
All meticulously handcrafted using sustainable materials, the brand ensures that every artist they work with receives a fair wage, whether they are based in Bangladesh, Cameroon, Ethiopia or Australia.
Shop recycled paper prints, show-stopping bedheads and amazing decorations made entirely from grass and bamboo, and feel comforted in the fact that every time you spend you are supporting developing communities.
The brand also donates to orphanages in India and tree planting schemes, and it offers workshops in macrame, rug punching and weaving.
Curate Home
Alserkal Avenue
Add some colour and joy to your abode with Curate Home's stunning collection of vibrant high-quality homeware.
Bringing the rare talents of the world's most masterful artists, weavers, painters and sculptors to the UAE, its bespoke collection of treasures includes intricate patterned tablecloths from Jaipur, silk cushions adorned with traditional Uzbek ikat, and earthenware coffee cups made in the Himalayan mountains.
Although based in Dubai, you can also find them at Ether by Cloud Spaces in Abu Dhabi, and at various Ripe Market pop-ups.
La Brocante
Various locations
Leave the same old generic homeware styles behind and head to one of the UAE's few second-hand furniture stores to invest in striking and timeless pieces that are sure to last a lifetime.
Whether you've just moved to the country or you're in the mood for a home refresh, La Brocante is about to become your new favourite place.
The bi-weekly pop ups are filled with sizzling retro looks and one-of-a-kind slow furniture creations, all available for a fraction of the original price. Some pieces can also be rented on a short-term basis, and its revolving exhibitions from emerging local artists make the brand even more hipster and cool.
For more eco furniture and stylish interiors inspiration visit our HOME section