Fast fashion has a huge carbon footprint. Ranking higher than all air travel and maritime shipping combined, the industry is currently responsible for more than 10 per cent of all global greenhouse gas emissions. Textile production processes make it the second most water intensive industry globally using 79 billion cubic metres of water per year – it takes 2,700 litres of water to make the average cotton t-shirt, enough drinking water for one person for 900 days – while it is also estimated that 85 per cent of all textiles go to landfill or incinerators each year.
Fashion and the way in which we consume our clothes, is destroying the environment. Synthetic fibres take many years to decompose, with the average polyester item surviving for at least two centuries. The reality of the fast fashion world we live in today – a fast turnaround of new styles, increased number of collections per season, and significantly affordable prices – often means people lose sight of the value of their wardrobe's contents. These days it's not uncommon to pay less for a dress than a cup of coffee and a sandwich.
Change needs to happen from inside the industry as well as from consumers. We need now, more than ever, an ethical and fairer fashion industry to reduce pollution and preserve natural resources.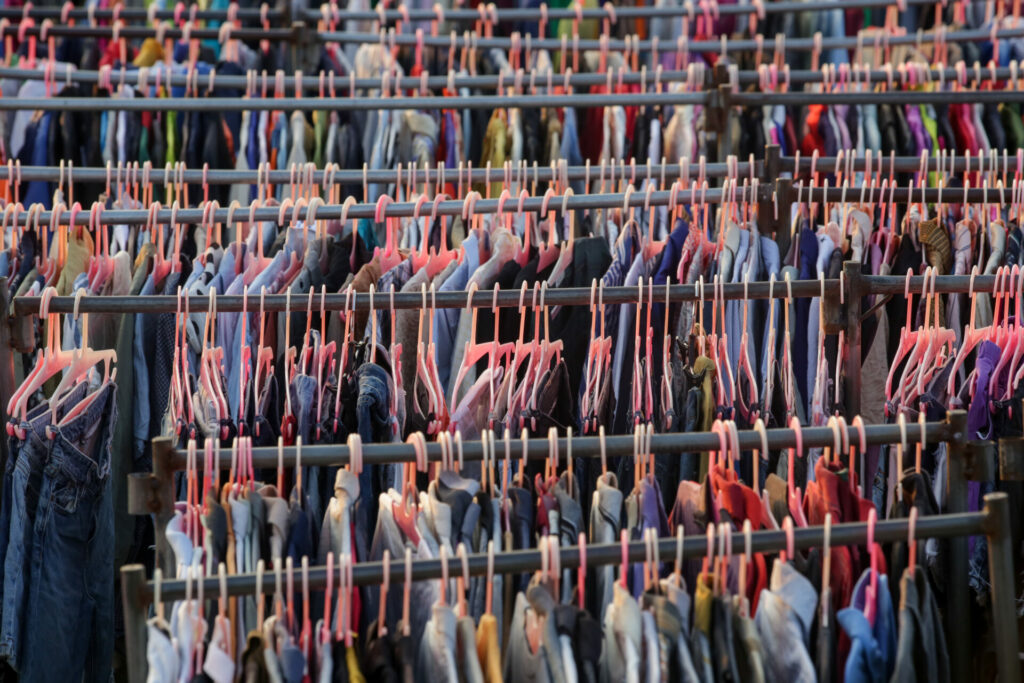 So the switch to sustainable fashion labels should be the advice for all. Yet, somehow the slow wardrobe is still considered inaccessible due to perceived heftier price tags. But why does paying for something that creates less environmental damage, come at a cost?
Put simply, quality comes at a price with ethical brands rightly focussing on quality rather than quantity. For example, organic cotton needs to be grown on soil that has been cleansed for at least three years to allow it to return to the level of biodiversity which allows the crop to grow naturally, without toxic fertilisers, because soil nutrients are sapped by toxic agricultural practices. The cotton is then picked by hand, it is therefore labour intensive and since it's unaided by fertilisers doesn't grow as efficiently, but the quality is far superior, making it more durable and pushing it to a higher price point. Put this alongside paying workers fair wages and providing safe working conditions in contrast to unregulated factories and the exploitation of employees. This is all understandably reflected in the price tags of ethically produced garments.
Nevertheless, there are ways to build up a sustainable wardrobe, ensuring less damaging effects to the environment without breaking the bank. Elizabeth L. Cline in her book – The Conscious Closet – emphasises having 'greater awareness' in 'what you buy, what you paid and how it worked out in the long run.' She focuses on having a budget for your wardrobe and spending more on higher quality items which you'll wear again and again, rather than wasting money on a multitude of cheaper clothes that sit in your wardrobe and never get worn or are thrown away as they are not made to last.
While we may not all be able to afford the latest Stella McCartney tote bag, there are affordable ways to move from fast to slow fashion without hurting your wallet.
Here's how to create a wardrobe that's good for your pennies and for the planet.
Saving to invest
If your goal is to achieve a more sustainable and longer-lasting wardrobe, save and invest in better quality and ethically produced items that come with a high price tag. It may take a little longer to build the wardrobe of your dreams, but in the long-term it will pay off. Not only will you have better quality clothes that you'll wear from season to season, you'll also be well on your way to a sustainable closet. Saving and investing in ethical fashion pieces that may be above your usual budget will also give you a sense of pride knowing that particular garments were bought using hard earned cash.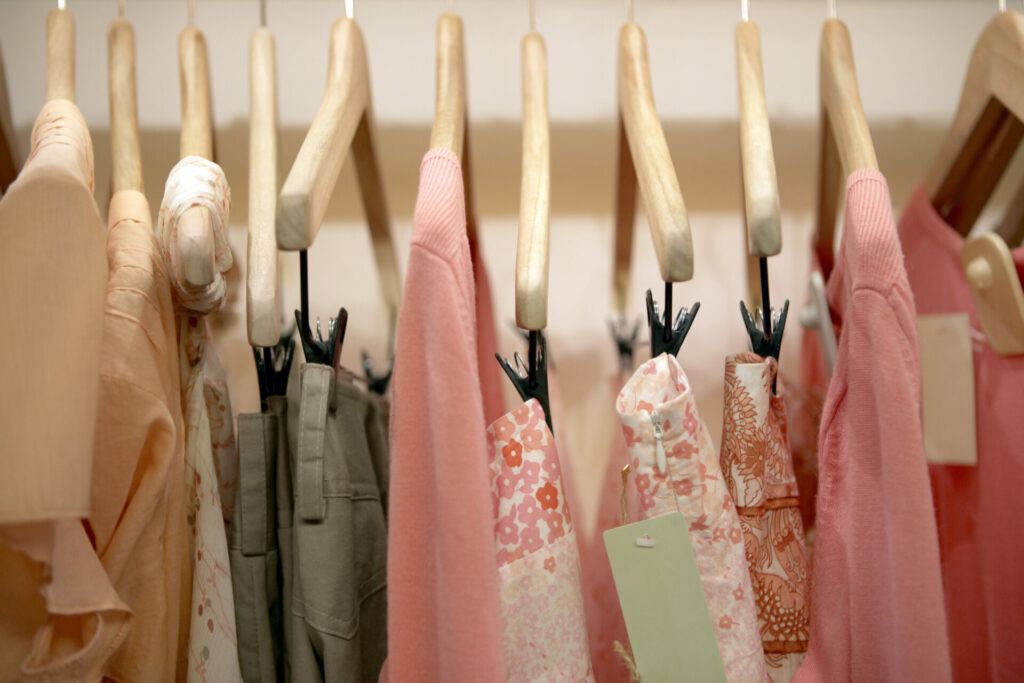 Cost Per Wear
Nowadays, a huge factor in curating a sustainable wardrobe is the magic equation of Cost Per Wear (CPW). CPW is a basic metric for working out the value of your investment. It is a calculation that enables you to see the lifetime value of your purchase and how much it costs you every time you wear it. The formula has become a useful tool in sustainability and is helping people to slow down when it comes to their fashion choices by helping them think about their purchases. To calculate it, you take the price of your garment and divide it by the number of times you've worn it or will wear it. Thirty times seems to be the minimum when it comes to CPW in a working wardrobe as recommended by climate activist and sustainability champion, Livia Firth. She initiated the #30WearsChallenge in 2015, which encouraged consumers to abandon fast fashion's overconsumption and replace it with a slower approach to clothing. If you follow the CPW rule in relation to building your sustainable wardrobe – it will save you in the long run. The great thing about CPW is about the amount of life you give a garment, key to building a sustainable wardrobe.
Thrifting
Another way to create a more sustainable but affordable wardrobe is thrifting. Thrift shopping can be a rewarding and fruitful experience, sourcing a one-off vintage item, which originally may have had a hefty price tag, and adding it to your sustainable wardrobe. Thrifting is probably one of the easiest ways to recycle items plus it's good for the environment as it keeps clothes out of landfills. In addition, thrift stores usually have a community vibe with many supporting community based local charities instead of big corporations and shareholders. An example of this within the UAE is Thrift For Good which alongside Gulf For Good, donates 100 per cent of their profits to support many children's charities and projects around the world.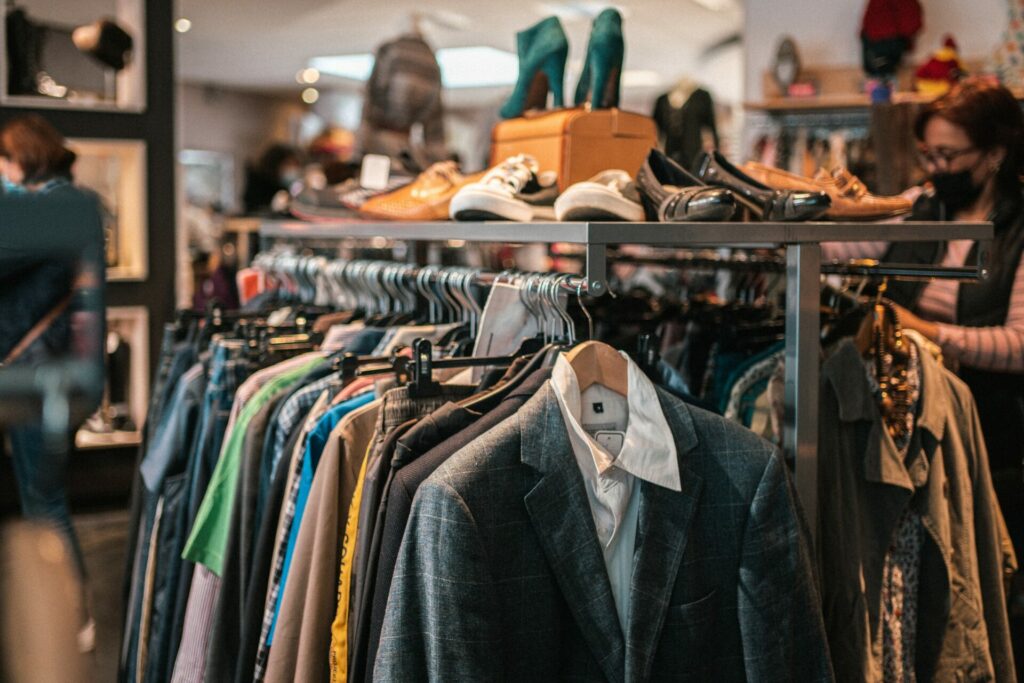 Be Savvy
Having a savvy mind-set when it comes to sale shopping really pays off. Even sustainable and ethical brands have end-of-season clearances – so make sure to get on their email list, favourite the item online, wait for the price to drop and dive right in.
Clothes Swapping
Nothing is cheaper than free – so consider clothing swaps with your friends and family or even holding a clothes-swap party. Not only is it good fun; it gives a new lease of life to your unwanted garments while adding something brand new to your own conscious wardrobe. Remember, one woman's trash is another woman's treasure!
Upcyling
Upcycling your existing garments is key in a sustainable wardrobe. Find something you haven't worn in more than a year, reimagine it, then take it to your tailor to transform it into something different that will work with the rest of your wardrobe. This is cheaper and far more sustainable than buying something off the rail.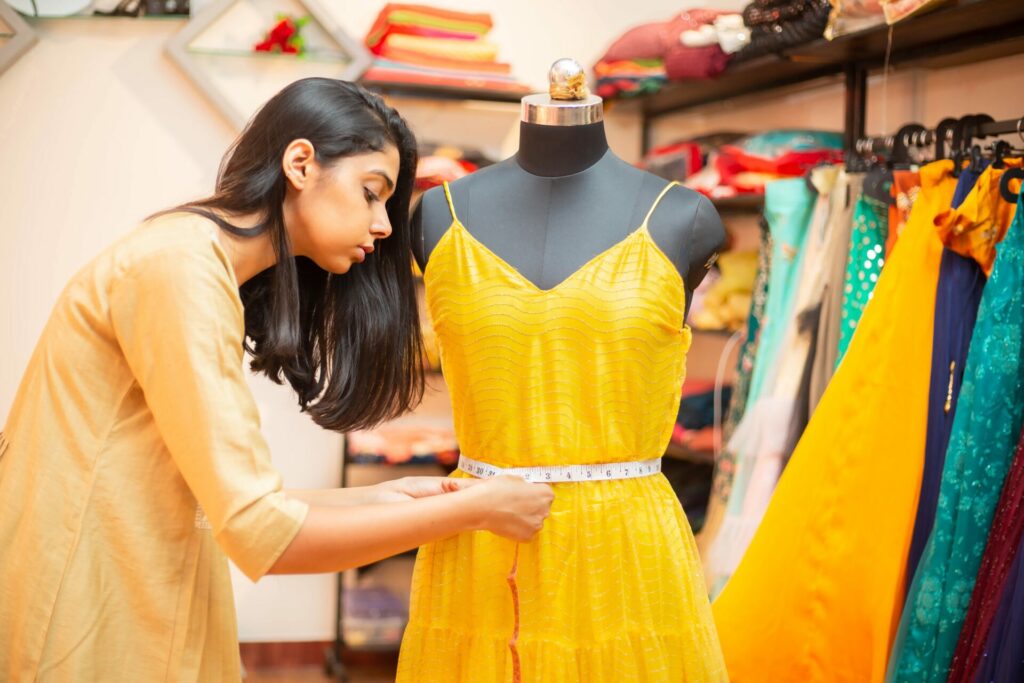 Choose your fabrics wisely
There are amazing recycled materials out there made from waste including Econyl regenerated nylon which is made from recycled fishing nets and carpets and is already being used to produce swimwear, bags and sports clothes. In addition to this, fabrics such as organic cotton and linen should be high up on the radar of a sustainable-fashion mindset. These natural materials coming from plants have the potential to be made with little to no chemicals.
So, can a sustainable wardrobe be affordable? With a little care and consideration, we believe the answer is yes.
"I want to look good, feel good and do good – that to me is a luxury"
Emma Watson