What do Robert De Niro and Al Pacino have in common apart from starring in four iconic movies together including The Godfather II and Heat? They're both geriatric fathers, happily having another shot at being Daddy again while most men their age are grandfathers or even great-grandfathers.  
Robert De Niro announced he'd had his seventh child at the age of 79 during an interview on ET Canada last month, meaning there is a 51 year age gap between his eldest and youngest child.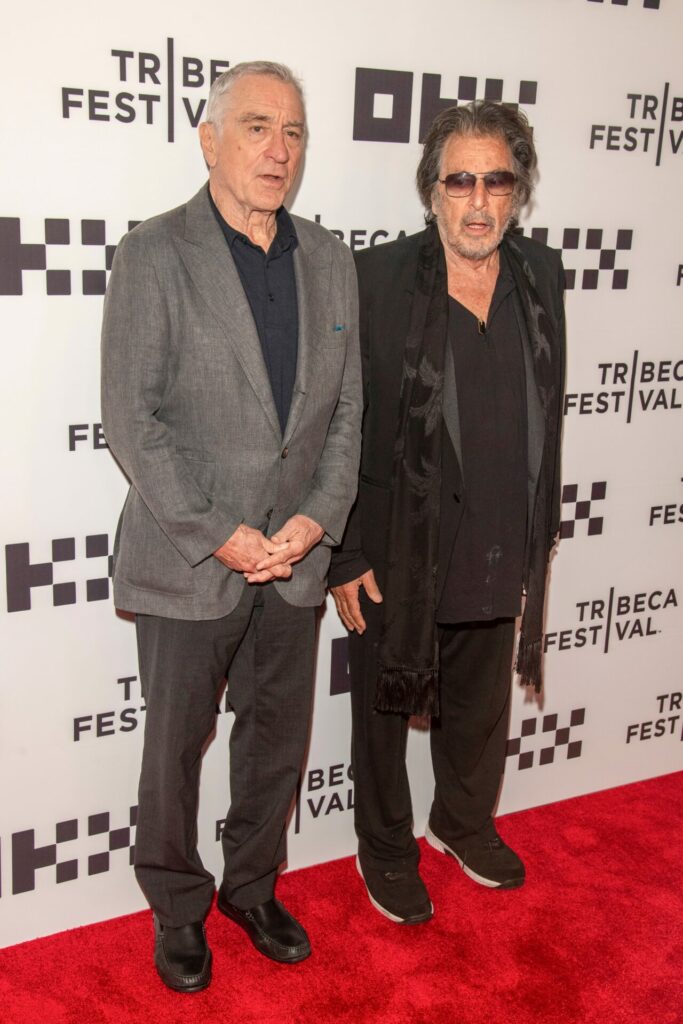 The Godfather star Al Pacino, 83, welcomed his baby boy, Roman, on Thursday (June 15) with film producer girlfriend Noor Alfallah, 29. It is the couple's first child together, while Pacino has three children aged from 33 to 22 with two ex-partners. 
When De Niro, whose baby daughter Gia with girlfriend Tiffany Chen was born on April 6, first heard the news that his frequent co-star was also becoming a father again he said: 'What a guy. Go Al.'
But just because Pacino and De Niro can both have another child, it doesn't necessarily mean they should, does it? 
Geriatric Father Risk
My dad is 79 and the thought of him having another baby makes me feel rather queasy. De Niro will be 100 when his daughter turns 21 and unless cryogenic freezing takes off in the next few years, there's every chance he won't be around to see his daughter grow up.
The Oscar winner isn't even the world's oldest father. That title goes to Australian Les Colley, who welcomed a son at the age of 92, back in 1991, according to Guinness World Records.
De Niro and Pacino joins a long line of famous older dads including legendary Rolling Stones Mick Jagger, 73, (who incidentally used to date the Scarface actor's baby mama) and Ronnie Wood, 68, singer Billy Joel, 66, director George Lucas, 69 and Father of the Bride actor Steve Martin at 67.
And let's not forget the older famous mums, actress Kelly Preston, 47, model Naomi Campbell, 50, singer Janet Jackson, 50 and actress Halle Berry, 47.
However, while women are often shamed for having children later (the term 'geriatric mum' which applies to women over 35 is still used by some medics in the US and UK), men keep on fathering children in their later years and are even lauded for it.
When actress Hilary Swank gave birth to twins last month, aged 48, she was accused of giving other women 'false hope.' ITV's Good Morning Britain dedicated an entire segment to Swank which asked: 'It is time for women to consider having kids younger?'
Yet when De Niro announced the birth of his seventh child, his About My Father co-star Kim Cattrall congratulated him for becoming a geriatric father. 'God bless him and his significant other. I'm happy for both of them,' she said.
Measure Of Masculinity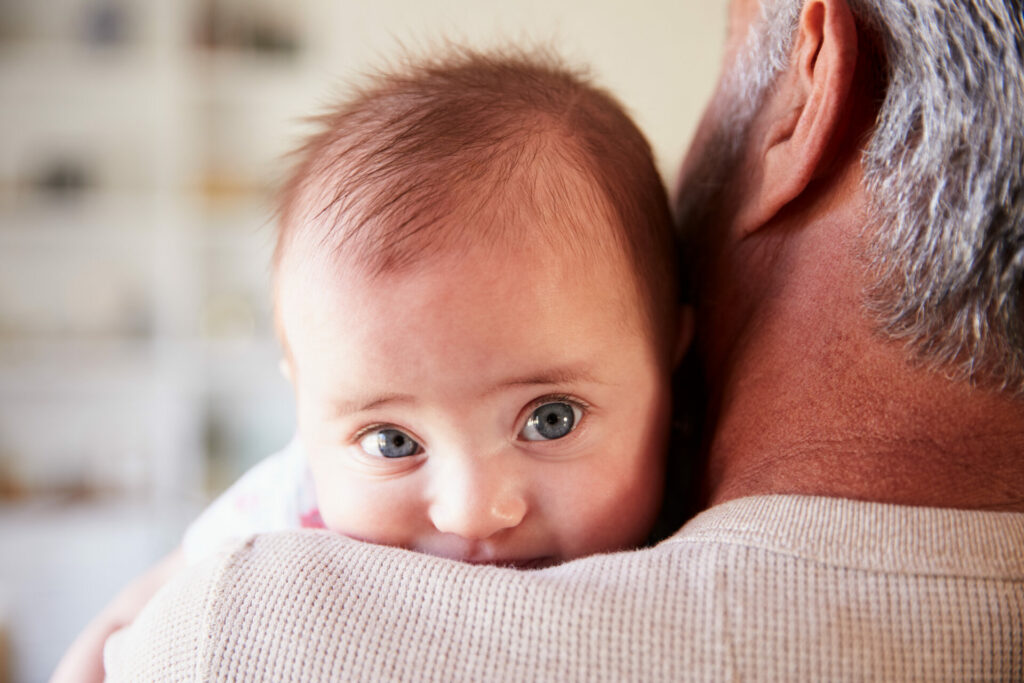 So why do we have such double standards in the way we treat older mothers and fathers? 'Sexism is deep rooted and for men, fertility is still seen as some sort of measure of their masculinity,' says Rachel Sherriff, founder of  The Fertility Suite in the UK, which helps couples struggling to conceive.
Dr Shirin Lakhani, an intimate health specialist and former GP, says the difference in attitudes comes down to a misogynistic society, which is reflected in health care in general. 'Women are seen as a receptacle for babies and once they are beyond their reproductive life, they are passed it. Men are seen as virile throughout their life. We need to change that attitude,' she says.
In the US, the percentage of births to fathers aged 40 has doubled since the 1970s, and by 2015 they accounted for almost ten per cent of births, the New York Times reported.
A study of more than 40.5 million births in the US revealed potentially harmful effects of advanced paternal age – geriatric fathers – on a baby's risk of prematurity, low birth weight, low Apgar score and risk of seizures, as well as the mother's chances of developing gestational diabetes. 
The study, published in the BMJ in 2019, overseen by Dr. Michael L. Eisenberg, head of male reproductive medicine and surgery at Stanford University School of Medicine, concluded that 'more than 12 per cent of births to fathers aged 45 years or older with adverse outcomes might have been prevented were the fathers younger.'
The study found that fathers over the age of 45 had a 14 per cent greater chance than dads in their 20s and 30s of their babies being born prematurely and at low birth weight. The mothers too faced a 28 per cent increased risk of gestational diabetes. As the fathers' ages rose, their babies were more likely to need help with breathing.
Older mothers are typically meticulously screened for possible risks to a healthy pregnancy 'while the father's role in childbirth is often ignored or forgotten,' the study stated. 'There needs to be a greater awareness of the man's responsibility to reproductive health.'
Rachel says there is a significant discrepancy between studies into male and female fertility. 'It's sadly a common theme when couples are struggling to conceive or have suffered recurrent miscarriage that women are poked, prodded and offered lots of tests however often the male partner is only offered a basic sperm analysis or worse no investigation at all,' she notes. 
The World Health Organisation recently recommended that a sperm DNA fragmentation [lesions, damage or breaks in the genetic material of the sperm] test should be part of a standard fertility investigation in couples struggling to conceive or suffering recurrent miscarriage, Rachel adds.
'We know that in men with higher levels of sperm DNA fragmentation, the risk of miscarriage doubles,' she says.
Dr Shirin adds: 'Most of our understanding of health comes from the perspective of men but women's health is a very different matter. Yes, there are greater risks for older mothers but as men age, the risk of them passing on genetic defects increases too.'
Let's not forget the physical toll that having a baby takes on both parents too: sleepless nights, endless rounds of nappy changing, the worry about meeting all those developmental milestones. 
You would hope that geriatric fathers might take more of a hands on roll in the early days as they are probably less likely to be embroiled in their careers – though both De Niro and Pacino can afford a live-in nanny – or two – to help their partners look after their newborns around the clock. 
Let's hope one of them will be on hand to help out when Raging Bull star De Niro celebrates his 80th birthday next month with a four month baby in tow. Gia might have started weaning by then. And it's the sort of age where both a baby and her geriatric father might start to dribble a bit.