Unexpected floods that sweep away whole ecological systems and economic infrastructure, overpowering landslides that squash entire towns and scorching heat waves that cause droughts are just some of the deadly symptoms of climate change. But, even after numerous documentaries with anxiety-inducing narrations by Hollywood's Leonardo DiCaprio and powerful speeches by teen activist Greta Thunberg, the whole phenomenon has somehow been downplayed and even morphed into a form of entertainment.
But there are some individuals who fully understand the dire consequences of unconscious capitalism working Mother Nature to a point of implosion. Egypt's Ali Abdo – a corporate social responsibility manager by day and motorcycle world record holder on his days off – is one such person who is leading the charge to educate the public via record-breaking attempts and grassroots discussions of the grave danger we are in.
He intends to fulfils this ambition when he attempts the longest ride on an electric motorcycle ever in something called 'The Ride to COP27.' Before he mounted his electric motorcycle and embarked on his latest venture, The Ethicalist had the chance to chat with the man himself.
The Man
This 37-year-old has an amicable smile, something that is seldom worn by accomplished men. Ali Abdo, a father of two, loves the outdoors and (electric) motorcycling. But he isn't just a hobbyist, he is much more: a problem solver who is able to manifest and create the situations for himself in which to flourish. And in doing so he has added not one, not two, but three world records to his name, all certified by the Guinness Book of World Records.
The first record he set was the 'Longest journey on a motorcycle across one country in seven days', accomplished on 14 January 2016 after riding a total of 5,864 km. He made headlines a second time when he set 'The greatest distance on a motocross bike in 24 hours by an individual', a record which stands at 613.59 km and was achieved in El Gouna, Egypt, in June 2017. He entered the record books a third time in September 2021 in New Alamain, Egypt, when he set 'The greatest distance on an electric motorcycle in 24 hours (individual)' after riding for 919.87 km.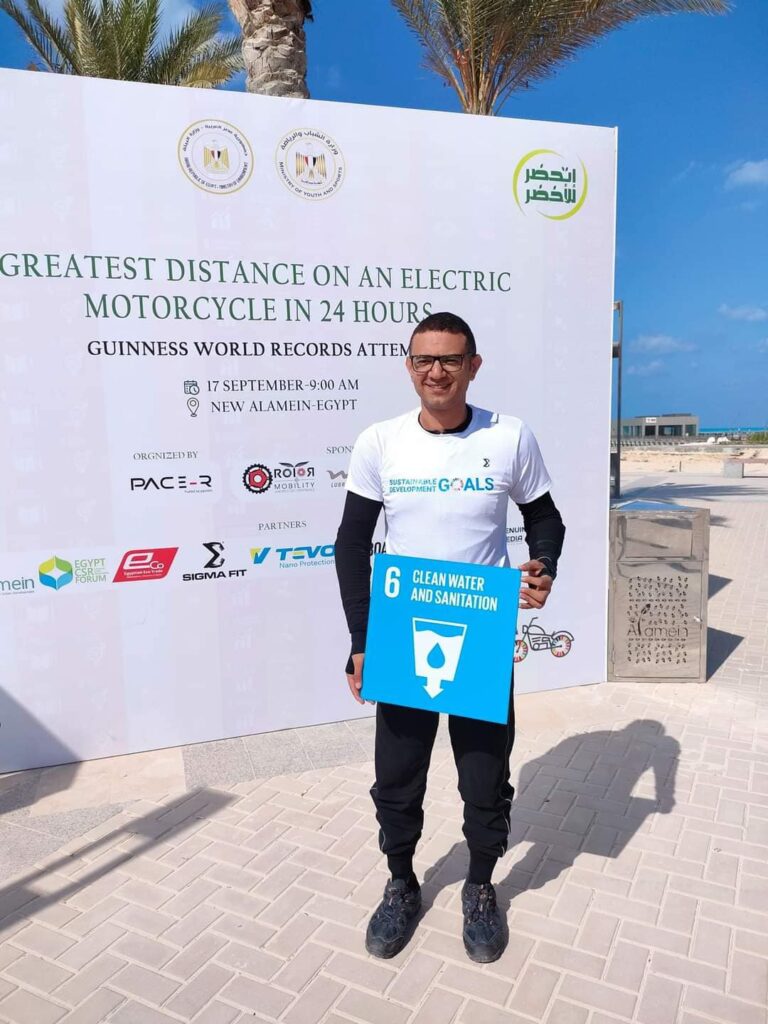 The Mission
However glorious the past, we are here for the future, and we rely on impactful events such as those organised by the Conference of the Parties (COP) to pivot it in our favour. COP27 – which is taking place between 6-18 November this year in Sharm-el-Sheikh, Egypt – is the 27th edition of the annual UN Climate Change Conference which aims to advance global climate discussions and plans, mobilise action, as well as innovations and solutions.
'This year, Egypt has the honour of hosting it,' Ali says before explaining his 'Ride to COP27' venture which will take him from Aswan's Abu Simbel Temple to Sharm El Sheikh located in the Sinai Peninsula. An 885km journey, which should take 12 hours and 28 mins to complete, doesn't quite add up when the venture is being undertaken on an electric motorcycle.
'We intend to have several stopovers for rest, recharging the vehicles, and to hold discussions with the locals about how climate change has affected their region and the measures they have taken to combat it,' Ali says. 'In total, I expect to ride 30 to 45 days and cover more than 20,000 km.'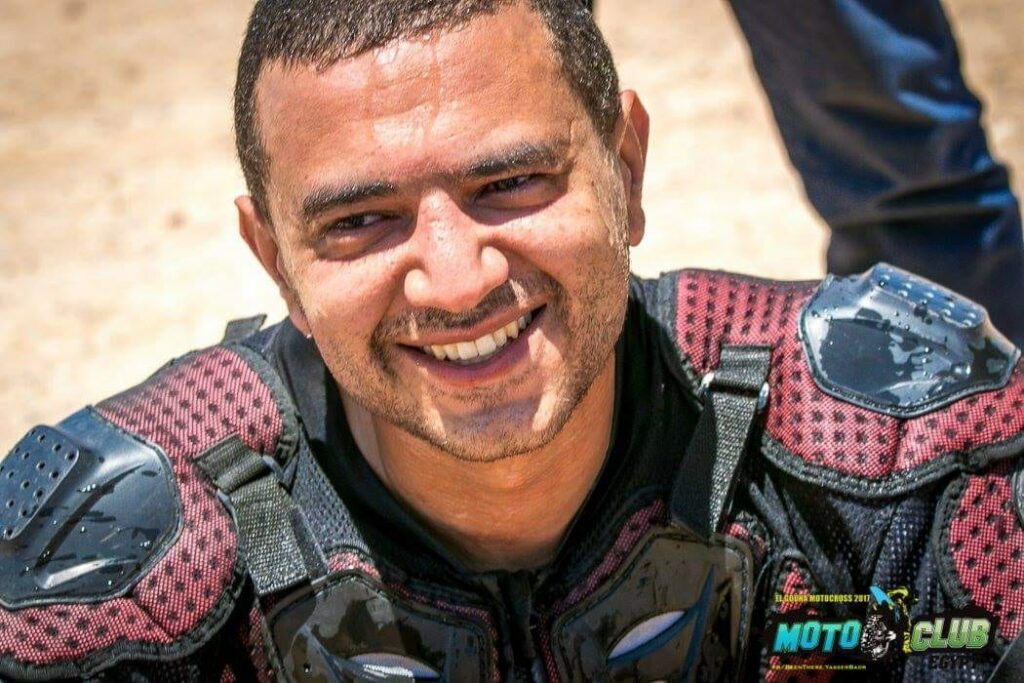 Twenty thousand km is half the earth's circumference – no small feat. To ensure he maintains motivation, Ali plans to channel his awareness of the devastating effects of climate change.
'During my early adventures, I met several people affected by climate change, and I felt compelled to use what I'm doing to help these people,' he explains. 'Temperatures have been rising and so have sea levels. It has affected the agricultural industry, and the economy in a big way. While corporates are starting to acknowledge this and take formal measures to fight the crisis, the individual is far removed from the situation. So, I take it as my personal responsibility to raise awareness about this issue and highlight that every individual can make a difference.'
The Machine
To cover such a vast terrain over such a lengthy period of time requites an extraordinary piece of equipment. So what was Ali's motorcycle of choice for the task and did he modify it in any way?
'I'll be riding a 2019 Energica EsseEsse9,' he explains. 'It is an electric motorcycle which can go from zero to 100 kmh in just 2.8 seconds. The claimed range is 200 km and by averaging 70 to 90 kmh, I can ride two to three hours between charging stations.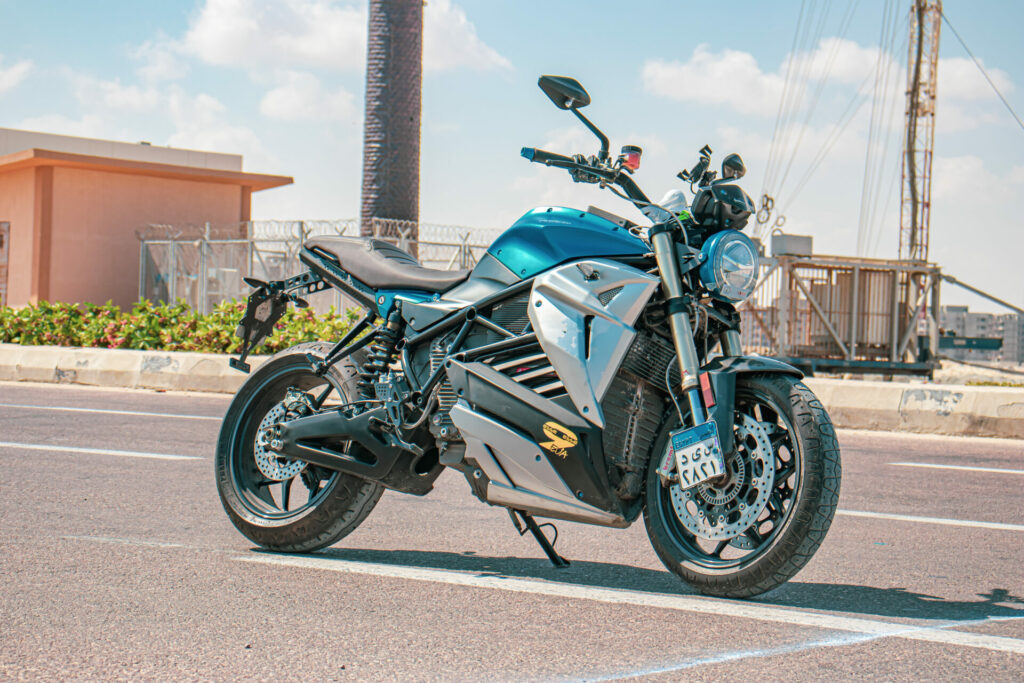 'The requirements for the record are such that no modifications are to be made to the motorcycle. But I will be adding a few accessories like a windshield to make the ride more comfortable. That besides, we must be prepared for all sorts of challenges, to brave the weather, traffic, and whatever comes our way.'
But the real question is, how much 'greener' is this electric motorcycle over an equivalent 4-stroke petrol engine motorcycle?
'A lot! The Energica EsseEsse9 produces zero emissions. It will be charged from outlets that pull electricity from a wide range of sources. Yes, some of it will be from thermal sources, but we also have hydroelectric power plants at major dams and other renewable sources such as solar and wind as well.'
The kind of endurance expected of Ali is also immense. But he is no stranger to the challenge and feels that over time the motorcycle has become an extension of his body and says: 'I ride a lot daily to remain in peak mental and physical health. There will be a lot of desert camping in between and that is an activity I do regularly, often with my family.'
The Momentum
There is no doubt that with a man like Ali behind the handlebars, this long and arduous journey is just another record waiting to be triumphed. But there is more to his mission. On reaching his destination, he plans to present to the delegates of COP27 the information and solutions gathered from the many discussions he will have on his many stopovers. And he intends to carry forward his record-breaking habits into 2023 with a plan to ride from Cape Town, South Africa to the UAE, just in time for COP28.
Ali emphasises however that he isn't reserving his words of wisdom for later, he has a message for us now:'Individuals are the core of any change. We can achieve a lot by involving everyone in small and daily actions.'
People can observe Ali's progress on his FB page here to see pictures from the ride and each stopover.