Art, as we know it, has long been a powerful medium to share one's vision and to spread a larger message. At a time when climate change is at the forefront of political and social discussions, it should come as little surprise that artists have joined in this dialogue.
Eco-art, while perhaps regarded as a fairly new genre that looks to bring current environmental themes to life, dates back in fact to primitive times when cave drawings illustrated ancient environments.
Eco-art today has digressed to depict the way in which humans are impacting our planet. And it is this message that lies at the at the heart of work created by three local UAE based artists.
Through embracing sustainable practices in their works, they are raising social consciousness about environment protection. By recycling old toys, salvaging discarded shreds of cloth and using natural materials to express themselves, they are ensuring that we use earth's resources responsibly.
Here we take a look at three artists paving the way for an ethical future through their work.
Ana Liz Cordero
Ana Liz Cordero is an Ecuadorian artist who relies heavily on found and foraged elements for her work. Materials, dead and discarded discovered on deserts and mountains around the UAE, come to life in Ana's work. The golden hued Freedom series, displayed at her studio, in Al Fahidi, Dubai, integrates palm leaves and bougainvillea petals maintained thanks to an ancient Incan technique.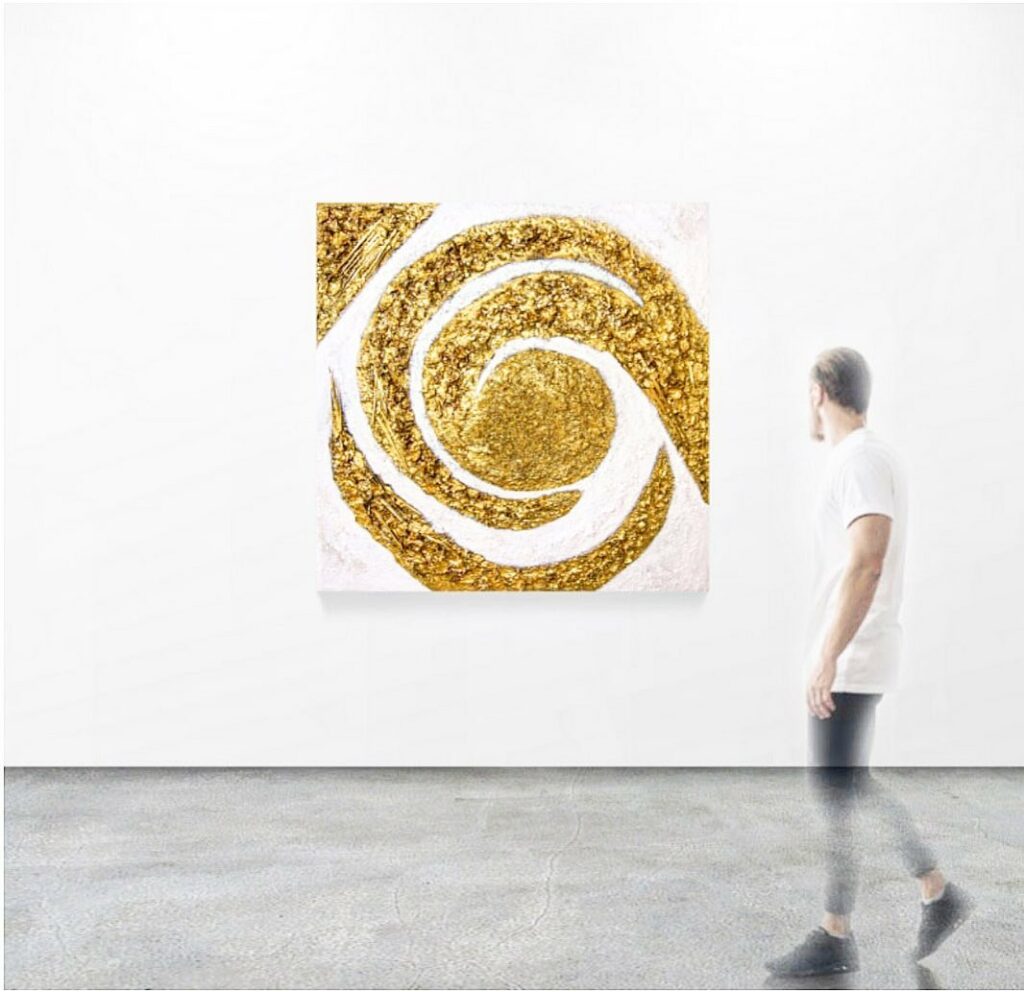 'It is important to connect my art with nature.' Ana Liz tells The Ethicalist. 'I am always on the hunt, visiting natural spots in the Emirates, collecting sand from the deserts, corals and shells from the beaches, rocks and leaves from mountains in Hatta. What others may consider garbage, I can turn it around in my studio, I call it my laboratory,'
Ana, who uses natural dyes in her paintings extracted from flowers, leaves, vegetable peel and charcoal, says a major influence in her life is the sustainable childhood she spent in Ecuador. There the artist spent her youth observing the collection and recycling practices of native Incan settlements and their obeisance to Pacha Mama (Mother Earth).
'I continue that tradition in the UAE by nurturing its biodiversity through my art,' she says. 'I try to make use of even the most minimal resources I find,' she says. On the personal front, the artist says she is eco-conscious, mindful of wastage and is trying to live a more minimalistic life.
Afra Al Suwaidi
Sustainability is an integral aspect of Emirati visual artist, Afra's work. Taking a cue from the UAE's declaration that 2023 be the Year of Sustainability, Afra began to experiment with a range of home materials destined for landfill. The result was a series of bright abstract sculptures, created by fusing batches of worn-out Lego blocks, soft toys, fabrics, water bottles, sweets and their wrappers and cardboard.
'Instead of all these things ending up in landfill, they are now displayed creatively through my sculptures at art galleries and events,' Arfa tells The Ethicalist, 'I like to work with a range of waste materials, so I am always stocking them. Be it water bottles, magazines or cardboard boxes, they are all recycled in my studio.'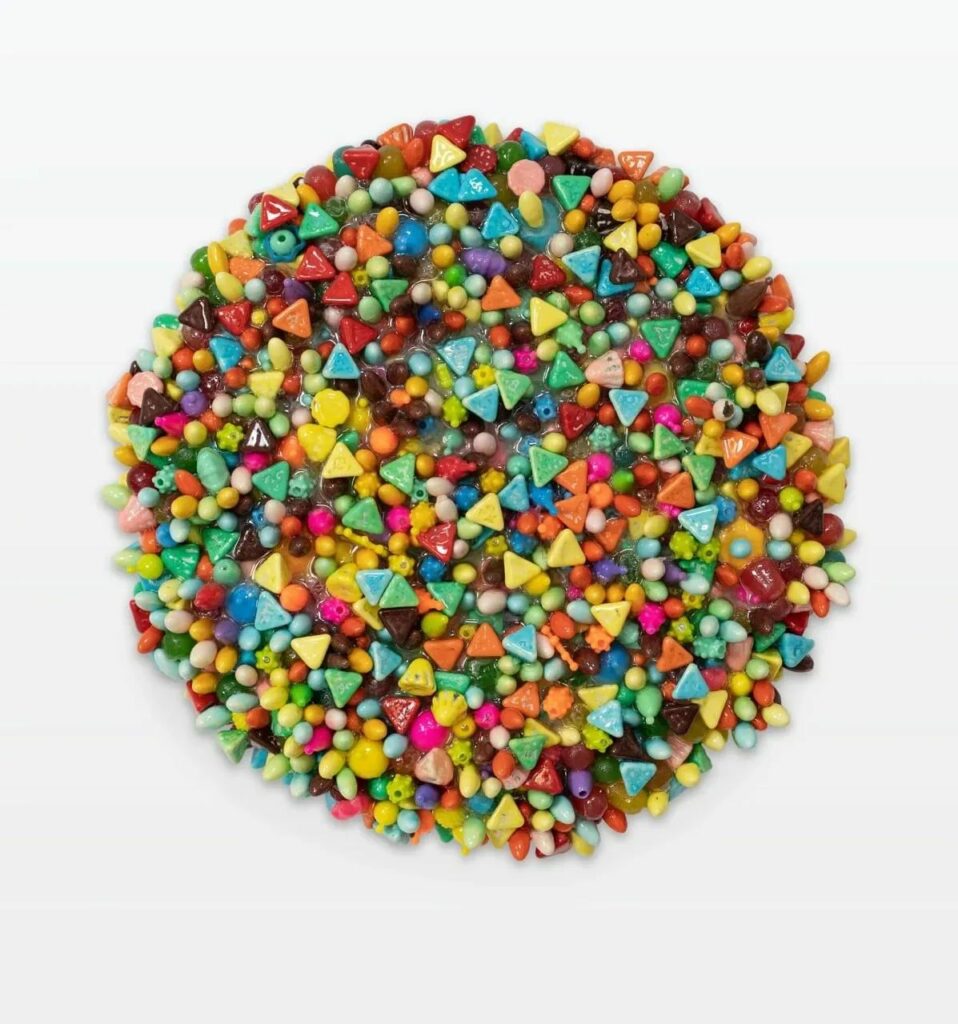 Afra often uses lego and water bottles in her work admitting she is intrigued by their unique forms. 'I always let the materials guide me to take on a final sculptural shape. I use paper mâché techniques to mesh magazines and papers. I have recently been using recycling plastic bottles and it's fascinating to see the shapes they take on.'
Recurring themes in this artists's work include trauma, abuse, internalised pain, feelings of separation and connectivity. Her work has been displayed at various art exhibitions and galleries including the Annual Art Exhibition of the Emirates Fine Arts Society, in Sharjah.
Raisa Mariam Rajan
The Indian artist, who grew up in Sharjah, Raisa is a keen sustainability advocate, innovating with natural materials found in her kitchen. 'I have been making my own eco-friendly art products at home using turmeric, beetroot juice, sand, pulps of spinach and blueberries to get myriads of shades and a unique texture on my canvas,' she reveals.
Reflections – Raisa's portrait made from waste materials collected from across the UAE was handpicked as one of the artworks to be displayed at the International Contemporary Art Cannes Biennale (ICACB) in May, this year.
The portrait of two women looking at one another other has mirror work extracted from thrown away cloth from a tailor in Sharjah, discarded bits of old rope and newspaper cuttings. 'There were two themes that I was portraying through this artwork – one of sustainability, of creating art out of waste, and the other about empowering women,' shares Raisa, 'I have used newspaper cuttings featuring articles on women's rights and their challenges, then burnt them and merged them in a collage.'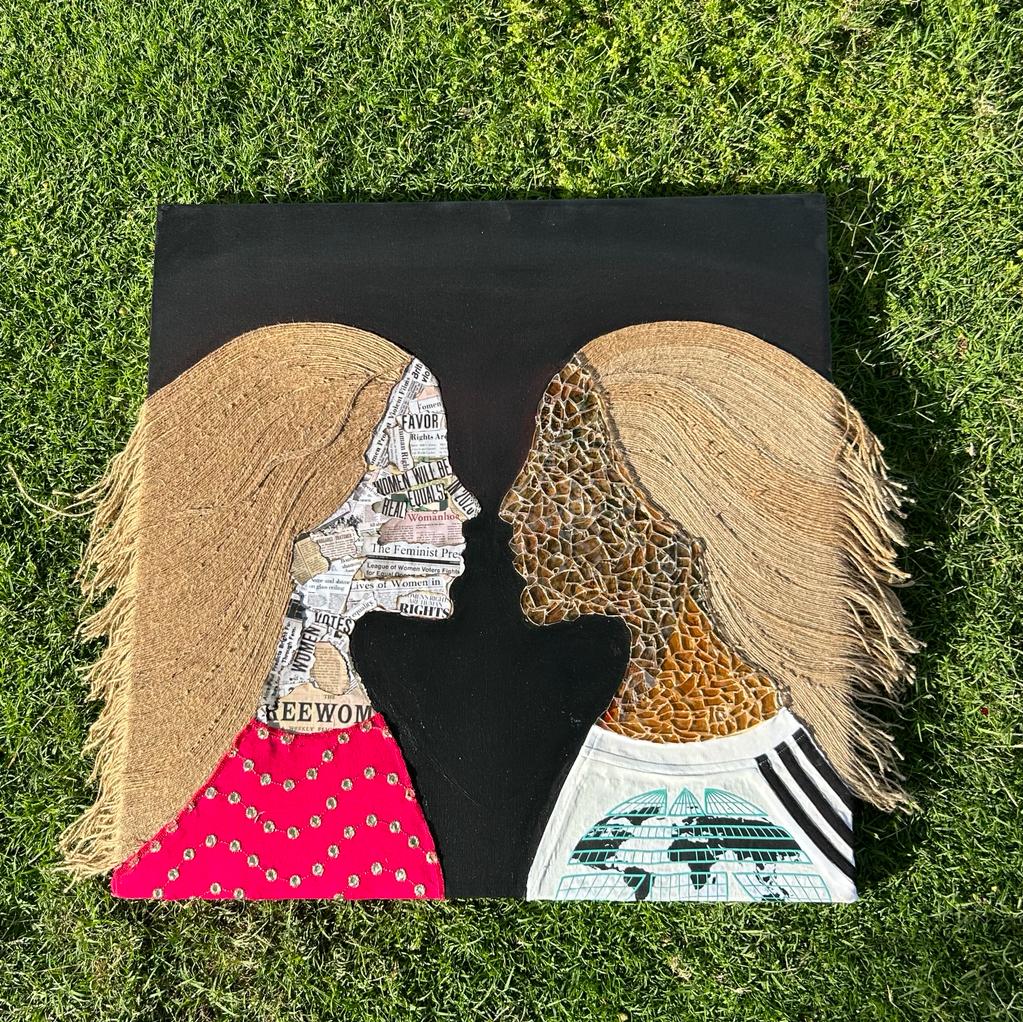 Outspoken about the use of toxic chemical-based art materials that end up polluting the environment, the artist says, the art community must be mindful of how they use products and discard their waste.
In December 2022, Raisa was part of a Guinness World Record for the most nationalities in an art lesson, with 65 artists from various countries participating at Abu Dhabi Theatre creating a 51-metre-long painting with the theme of sustainability.