When we think about the problematic things we throw away, our thoughts often go to the plastic paraphernalia that can take hundreds of years to decompose. But as we consider the ways our daily choices may be harming the environment, our food waste is right up there.
Indeed, new research published in Nature journal Scientific Reports concludes that diverting food scraps from the landfill – and composting them instead – reduces greenhouse gas emissions by 34 to 84 per cent.  
Decaying food waste often gets trapped and compacted inside sealed garbage bags at the landfill where it decomposes slowly and produces the potent greenhouse methane—a gas 21 times more destructive to the atmosphere than carbon dioxide. In contrast, composted waste is turned and aerated, significantly reducing the amount of methane produced.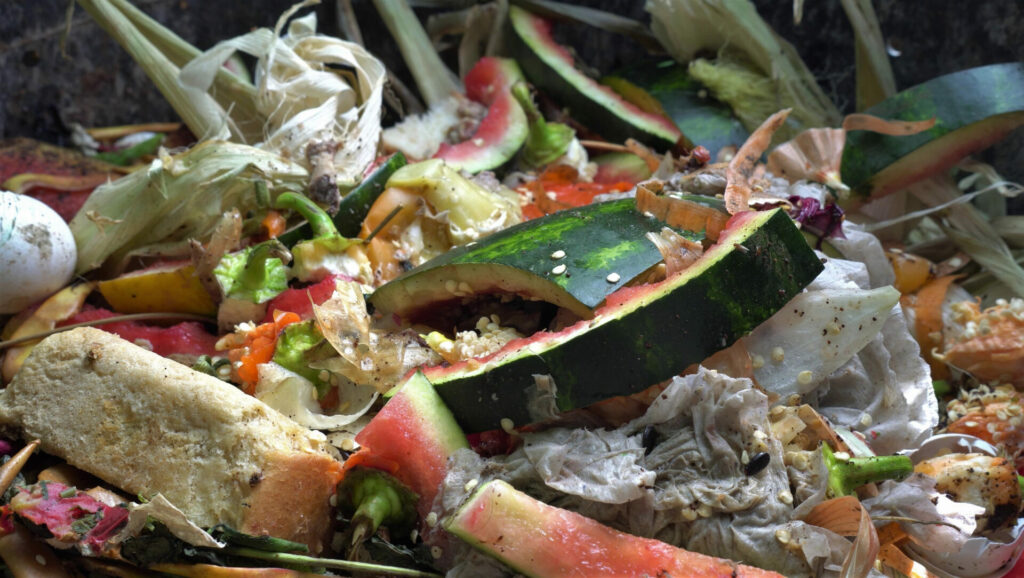 According to Dubai Carbon Centre of Excellence (Dubai Carbon), the UAE ranks among the top nations for per capita waste generation in the world, with the amount of food thrown away increasing exponentially during Ramadan when families invite guests for generous meals to break fasts. Outside of Ramadan, when its estimated people throw away 4.5kg of food per person, per day, Dubai Carbon reports that 38 per cent of food prepared every day in the UAE is wasted.
Cutting Down FoodWaste
Sometimes food waste is beyond our control, but what we can do is take ownership of how we dispose of it and do our part to ensure less heat-trapping methane is released into the atmosphere.
Buy Less
Day to day, the first step to reducing food waste is to buy less in the first place. Make a list prior to purchasing groceries so you only shop for what you need. Likewise, a weekly meal plan can help you to work out what you need and what you don't. Buying smaller quantities of more perishable items such as fruit will also cut down on waste. 
Get Creative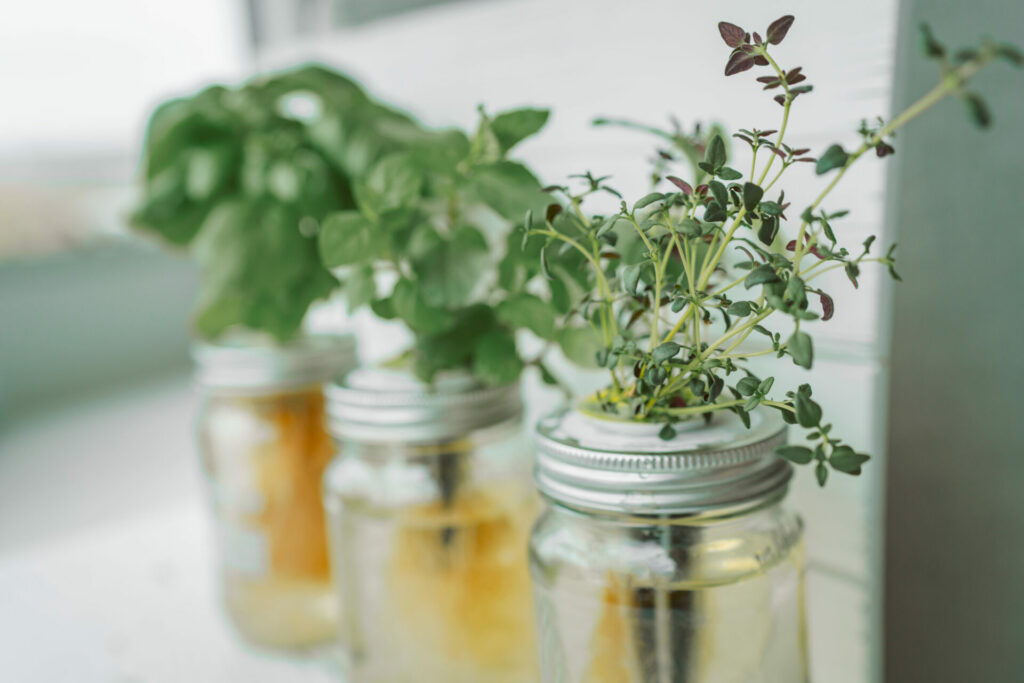 Have fun falling down the rabbit hole of ingenious ways you can prep and store your food so it lasts longer. Searching Instagram hashtags such as #foodwaste and #foodscraps will give you an abundance of tips and tricks. Submerging lemons, carrots and celery in water in the fridge keeps them fresh; newly purchased berries can be rinsed in water and vinegar, and then dried, to kill the mold spores that cause them to spoil faster; the stems of kale, asparagus and herbs can be placed in jars of water in the fridge to extend their life….
Organise Your Fridge
How many times have you berated yourself for letting a harvest of juicy oranges shrivel at the back of your fridge because you forgot about them? Consider creating 'eat first' storage at the front of your fridge for food that needs to be eaten soon, or store vegetables and fruit in the door compartments of your fridge where you can see them more easily. 
Repurpose Food
Before you throw food away, think about how you could repurpose your leftovers. Soft, bruised or battered vegetables and fruit are great ingredients for soups or smoothies; stale bread could be made into croutons or breadcrumbs to freeze; onion and carrot peel, broccoli stems; lemon peel can be combined with equal parts vinegar and water to create a fragrant cleaning spray.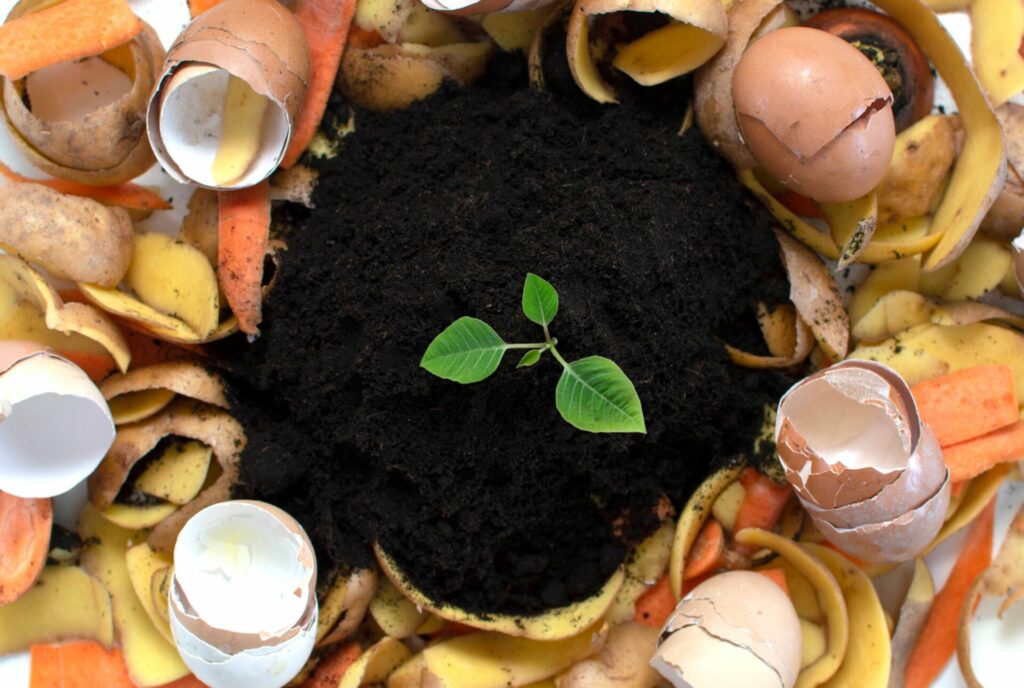 Feed Your Garden
Any remaining food scraps could create nutrient-rich compost for your garden. Hands down, home composting is the most environmentally-friendly way of dealing with kitchen and garden waste. Composting at home turns your food waste into a valuable product to improve the soil, prevent erosion and reduce the use of fertiliser, pesticides, and water. Ultimately, it saves you money while helping to protect the environment.
Even in the UAE….
And while many people think it's harder to do this in the UAE, Dubai resident Kate Kikano says it's easy to do. The mum-of-two was inspired to home compost after being gifted a Bokashi bin from a friend. Kate, also an avid beekeeper, uses her bin to compost her family's vegetable waste and uses the resulting nutrient-rich product to fertilise her garden.
'We have lots of fruit trees so it's nice to know we are using safe natural fertiliser on them and saving a little bit of waste from landfill,' she says. 'Between our bees and fertilisers we have an abundance of fruit in our garden.'
Elsewhere in the UAE, the joy of composting is catching on with eco-minded residents finding spots to drop off their food scraps via the website MakeSoil.org. Gardeners are using the website to turn their private gardens into public composting locations in an effort to reduce emissions and waste.
And eliminating food waste is not just a local movement. In February last year, the UAE launched The National Food Loss and Waste Initiative (ne'ma) as a national programme to combat food loss and waste. The initiative to motivate hotels, schools, communities and malls to address the UAE's food loss and food waste, came to fruition following a call to action by President His Highness Sheikh Mohammed Bin Zayed Al Nahyan. 
Thankfully, reducing food waste is not a hard goal to achieve, and whether our efforts are big or small, we can all have a part in the table to farm movement.