With Arafat Day and Eid Al Adha predicted to fall between Tuesday, June 27 and Friday, June 30, the UAE has a long six-day break coming up very soon.
For many, it's a welcome chance to travel overseas and escape the UAE's summer heat, all without using any annual leave.
However, it's essential that we make our holiday plans responsibly.
According to the World Travel & Tourism Council, between eight to 10 percent of global CO2 emissions are caused by the travel and tourism sector. UN Environment research also shows that tourism can lead to over consumption of key resources, and to a decrease in biodiversity due to habitat loss and an increase in pollution.
So, we've put together a list of sustainable Eid Al Adha breaks that let you travel with a conscience, get off the well-trod tourist trail and help develop local communities in the process.
Spanning staycations, Europe, Asia, North Africa and beyond, there's not a drop of eco-guilt involved with any of them.
Anantara Al Jabal Al Akhdar, Oman
Perched on the edge of a curved canyon on Oman's Saiq Plateau, Anantara Al Jabal Resort is one of the highest luxury hotels in the world. While the jaw-dropping views and surrounding walking trails are enough to keep you enthralled for days, its eco-friendly efforts include running a cat shelter and trap-neuter-release scheme, and becoming the first hotel in Oman to become Green Growth 2050 certified. Offering considerably cooler summer temperatures than Muscat and the UAE, GCC residents can enjoy 15 percent off stays, 20 percent off dining and selected spa treatments, and resort credit on bookings for pool villas until August 31.

From AED1,768. Anantara.com.
Costa Navarino, Greece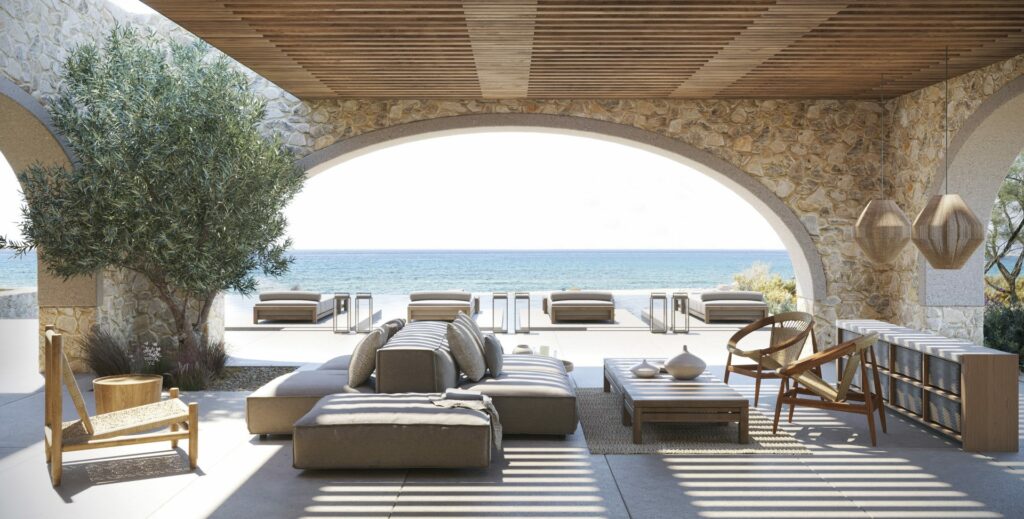 Leave the crowds of Mykonos and Santorini behind, and head to the undiscovered southwest Peloponnese region of Greece instead. Nestled between ancient olive groves, lush green hillsides and the wild Ionian Sea, every element of Costa Navarino has been developed with the highest standards of environmental and social responsibility. Home to four hotels, including the brand-new W Costa Navarino, around 90 percent of the resort is dedicated to natural greenery, including 5,000m2 of roof space.
It's also planted over million native shrubs, and runs programmes to protect the area's loggerhead turtle population, and local stray animals. A place to thoroughly immerse yourself in nature, the nearby lagoon is home to a myriad of birds and wildlife, including the critically endangered African chameleon. The produce from the Costa Navarino organic vineyards is well worth sampling too…
From AED1,587 for the W Costa Navarino. costanavarino.com.
Euphoria Retreat, Greece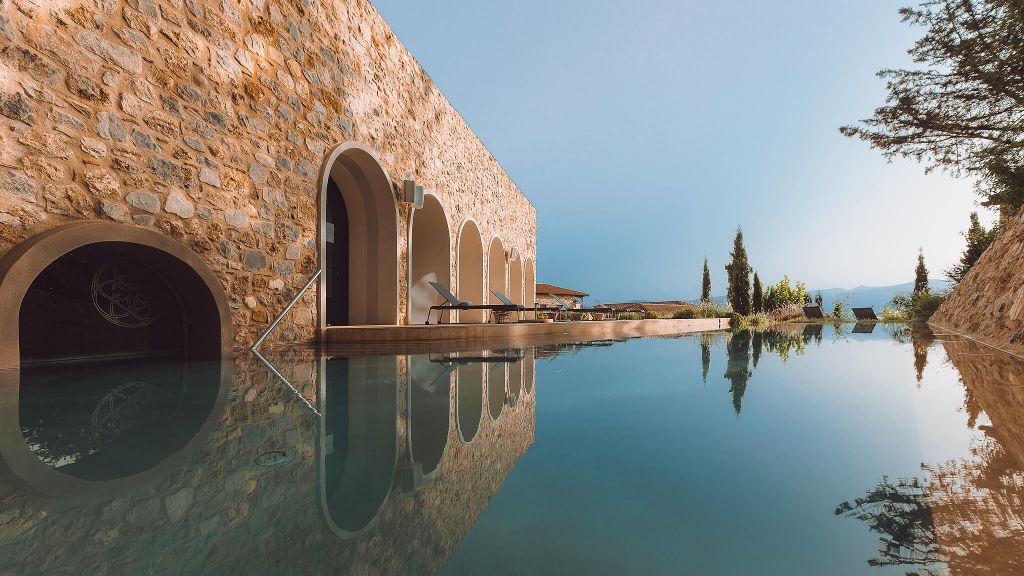 Staying in Greece…Enjoy a 2 day spa break for couples at the Euphoria Retreat in Greece this Eid Al Adha. You will both enjoy spa treatments, delicious food, and dramatic landscapes, giving you an opportunity to spend time together in a quiet place of natural beauty. The gorgeous setting in the Peloponnese blends perfectly with a carefully picked selection of therapies that couples can enjoy together or separately. Balance body and spirit with a choice of massages, Byzantine hammam ritual and salt room sessions for both of you.
JA Enchanted Island Resort, Seychelles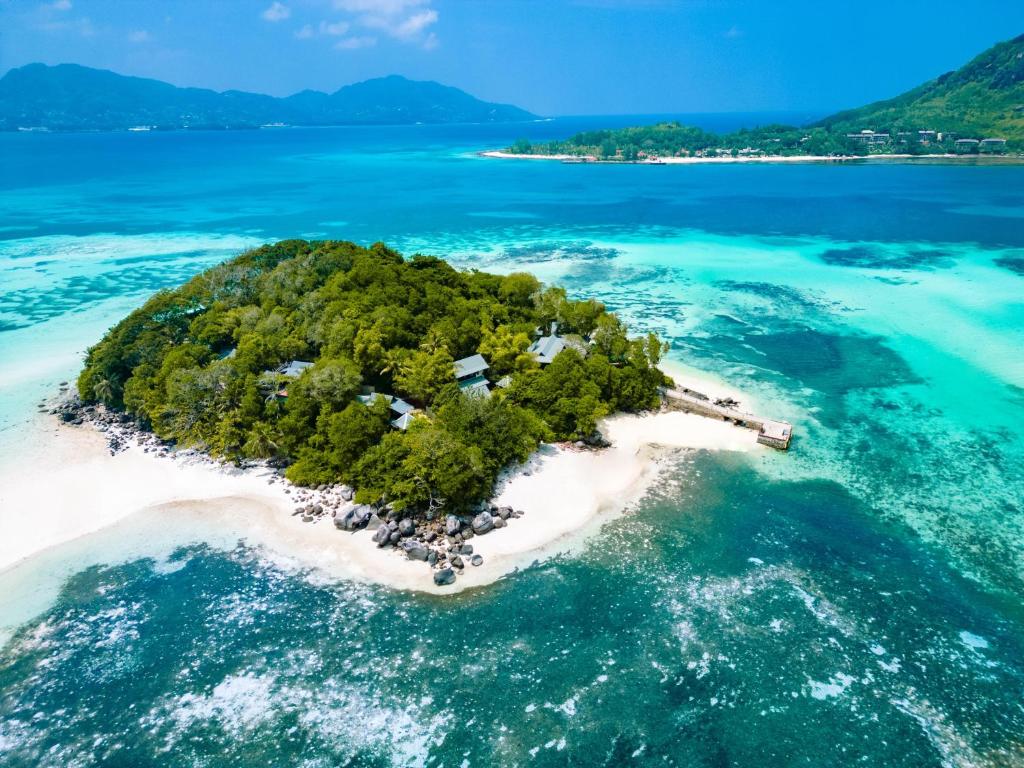 Despite being just a four-hour flight from the UAE, the Seychelles is a world away from our everyday lives. A dream holiday for nature lovers or those wanting a mix of adventure and relaxation, its many unforgettable experiences include snorkelling right from the shore, hiking through luscious national parks and discovering fascinating wildlife such as the extraordinary giant tortoise and elusive black parrot, the rarest endemic bird species in the world.
Located on its own private island, GCC residents can enjoy up to 40 percent off rooms, a complimentary couples spa treatment and a free-floating breakfast at the small and intimate JA Enchanted Island Resort.
From AED3,459. Jaresortshotels.com.
Six Senses Zighy Bay, Oman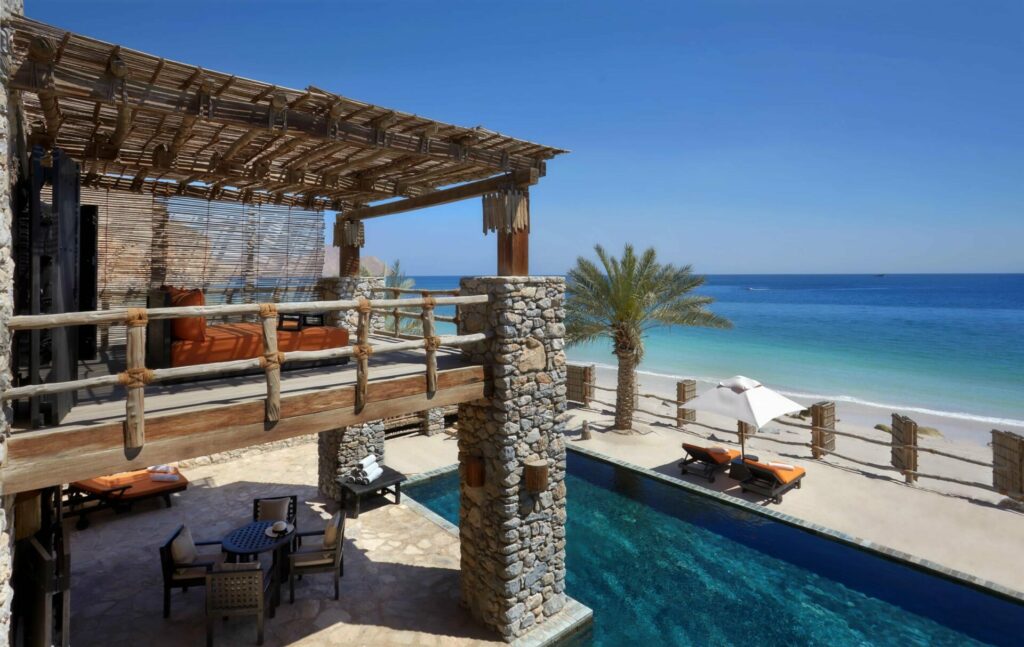 Tucked away on the Musandam Peninsula and surrounded by rugged mountains, every element of Zighy Bay is designed to work in harmony with the natural environment. Exclusive yet still authentically Omani, it organises monthly litter picks, continuously runs initiatives to empower the women of the Dibba area and it has just completed a goat vaccination campaign across local farms. The onsite organic farm produces thousands of kilograms of fruit and veg per year to be used in the restaurants, and overall it offers the most calm and peaceful break from reality imaginable.
From AED4,003. Sixsenses.com.
OZEN LIFE MAADHOO, Maldives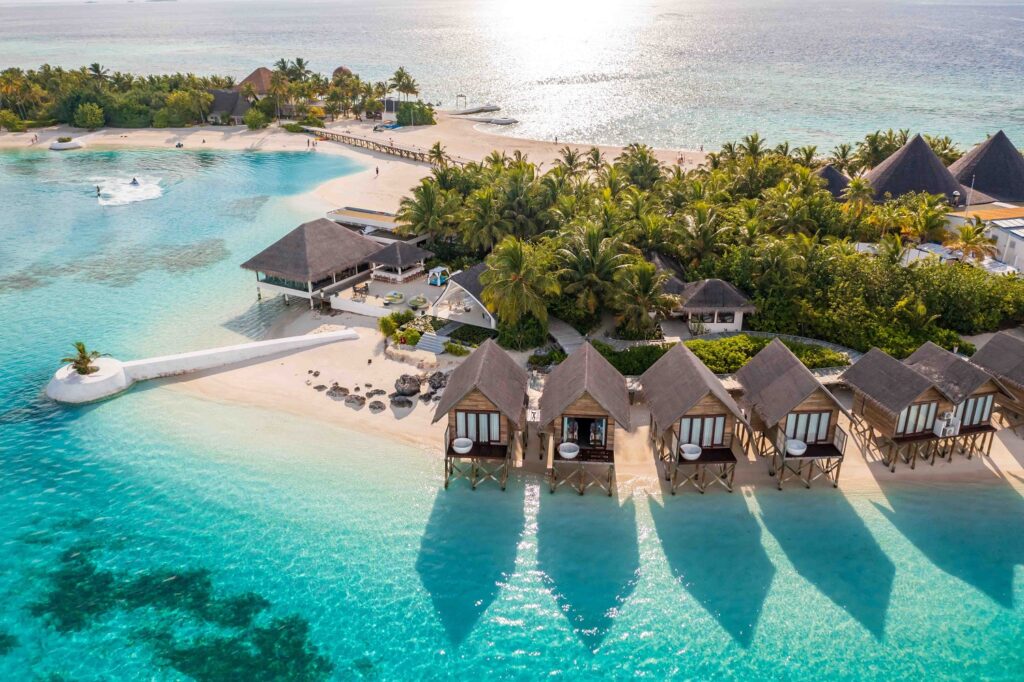 This postcard-perfect paradise of azure waters and powder white sands lets you live out your desert island fantasies whilst doing your bit for ocean conservation. This Eid Al Adha make your getaway count and head out on a guided snorkelling trip to learn about the resort's coral reef restoration projects and its myriad of marine life. Once back on their sandy shores, replenish your energy levels with a restorative spa treatment in a glass-bottomed treatment room.
From AED3,710. Use code OZENDIRECT25 for a 25 percent discount on stays of four nights or more. Theozencollection.com.
Anantara Golden Triangle Elephant Camp & Resort, Thailand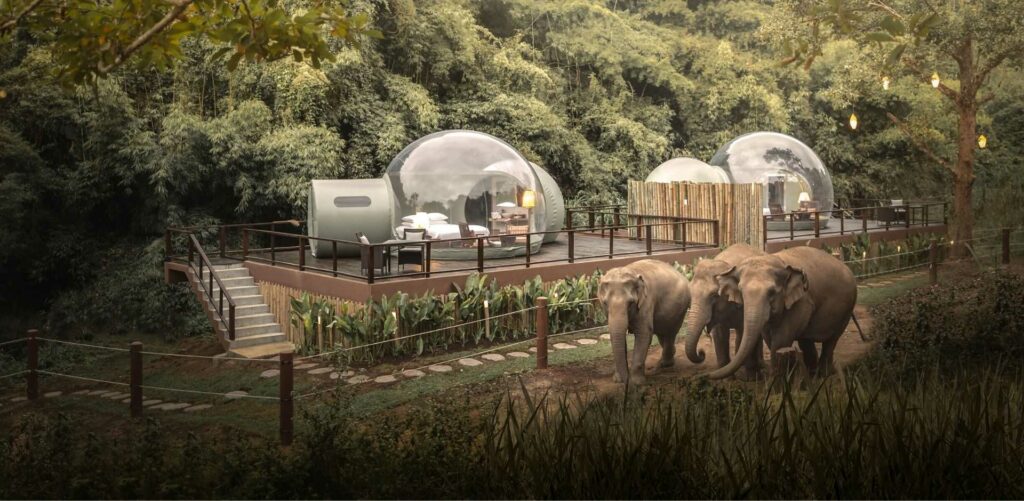 Experience an unforgettable night in nature in a luxurious Jungle Bubble in the lush jungles of northern Thailand. The Anantara is a chic luxury retreat perched on a high mountain ridge overlooking the confluence of the Mekong and Ruak rivers. 58 guest rooms and 19 suites decorated in a style that blends the best of the area's rich fabric and woodcarving traditions, the resort includes a sybaritic spa, an infinity pool that looks over the misty tree canopy to the Mekong River and up towards the hills of Myanmar and Laos, a fitness centre with steam rooms, saunas, squash and tennis courts and an elephant sanctuary, where you can learn about the importance of the elephant in Thai culture.
Pimalai Resort & Spa, Koh Lanta, Thailand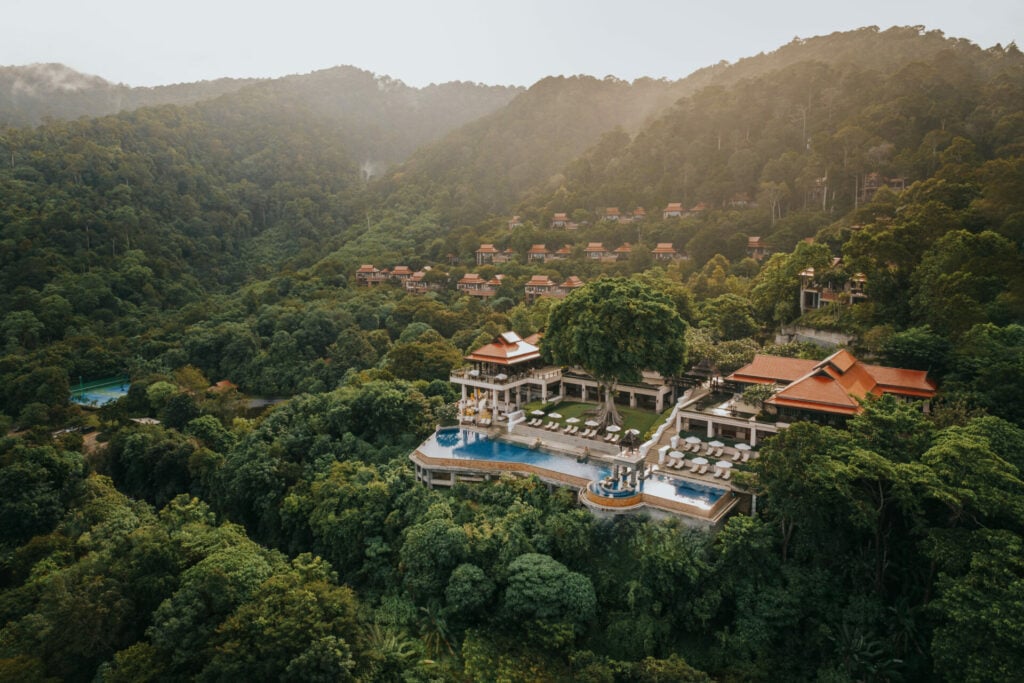 Eid Al Adha coincides with Koh Lanta's 'green season', a period when the island comes alive with gushing waterfalls, bright flowers and wildlife. Set within 100 acres of exotic jungle, Pimalai is a beautiful base for exploring the island's beaches, oceans and charming old town. The natural five-star sanctuary also runs a school, offers internships for local hoteliers in training, hosts monthly clean ups, and orchestrates clown fish, coral, turtle and other marine conservation projects.
Available until September 30, the 'Summer Wellness' deal includes resort credit, a complimentary dinner, and free yoga, workout classes and beach activities to cover all your Eid Al Adha needs.
From AED618. pimalai.com
Plantation Villa Ayurvedic Nature Retreat, Sri Lanka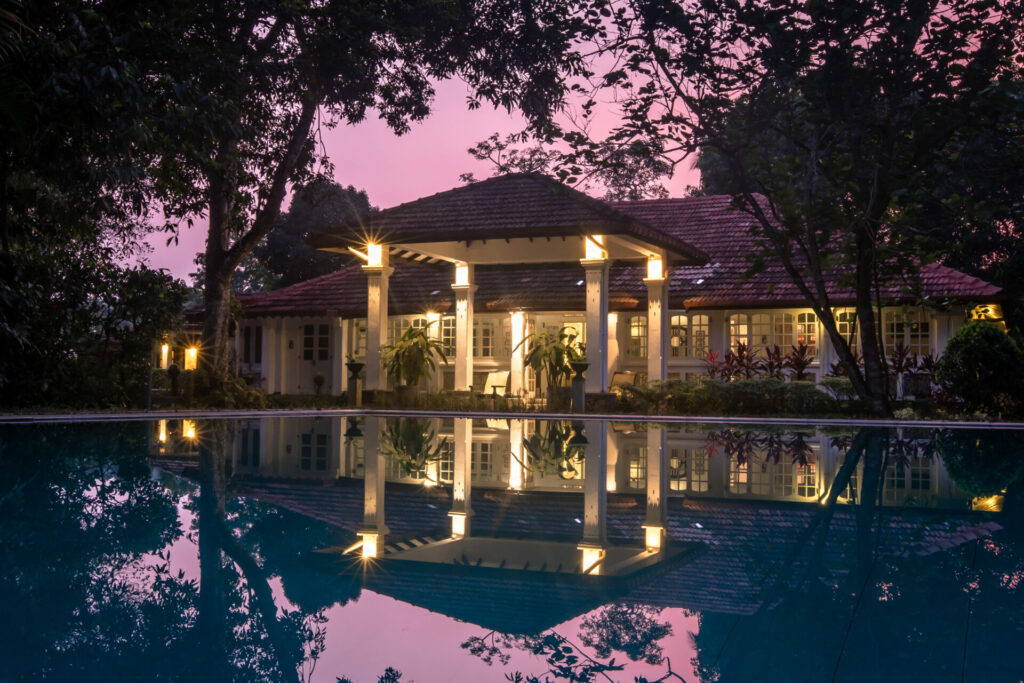 Providing a precious chance to switch off and forget about your to to-do list, Plantation Villa Ayurvedic nourishes both the body and soul. Alongside thehealing treatments, it also organises a range of activities such as yoga, fruit picking, rice paddy walks, meditation sessions, temple visits and cooking classes. Located within the tropical Sri Lankan rainforest, it employs local people, has its own organic garden, replants rare trees and supports several local charities such as the Udawalawe Elephant Transit Home.
Serry Beach Resort, Egypt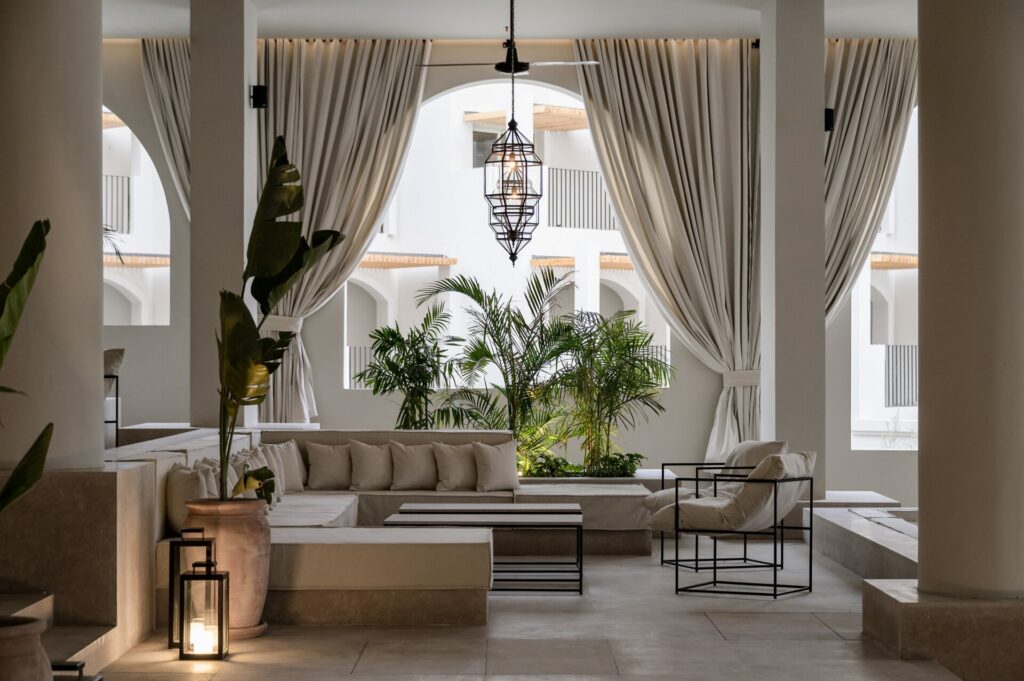 Known for being one of the best spots in the world for snorkelling and scuba diving, the marine life of Hurghada, Egypt, is so incredible it will take your breath away. As the first environmentally friendly luxury hotel on the Red Sea, the new Serry Beach Resort is a chic and minimalist hideaway adorned with locally made furniture and artworks. Powered by solar energy, water is recycled across the property and air conditioning is only used when absolutely necessary it's a perfect eco Eid Al Adha getaway. Located right by Gouna's beachfront promenade and offering sensational views of the still blue ocean, it's an exquisite tribute to Egyptian heritage and the power of nature.
From AED861. Theserry.com.
The Ritz-Carlton Abu Dhabi, Grand Canal
Located within throwing distance of the iconic Sheikh Zayed Grand Mosque, The Ritz-Carlton Abu Dhabi is as sustainable as it is glamorous. While the 57 acres of lush green gardens and stunning swimming pools are ideal for some relaxing me-time, the property wins extra ethical points for its on-site vertical hydroponic farm that produces 10kg of produce per day, and the fact you won't find a plastic water bottle anywhere across the property.
From AED680. Ritzcarlton.com.