Now that the world is opening back up after two years of restrictions when the pandemic brought everything to a grinding halt, international travel is back on the horizon.
But while lockdowns made us yearn for the freedom to explore again, many of us have had more than enough time to consider the negative impact tourism can have on the planet.
And even though we all want to reduce our carbon footprint, that means staying closer to home and flying less often – something that most of us find virtually impossible in the UAE.
Sustainable Travel
But there is a way to see the world and make trips more sustainable – and that's by visiting destinations or hotels and resorts with initiatives that invest in the planet, helping local wildlife, habitats, environments and communities.
Conscious travellers can find ways to fight climate change, and join in local community projects that make a difference as well as lasting memories.
We've curated some of the world's most environmentally-minded hotels, resorts and hospitality brands where you'll leave a lasting positive impression to offset your carbon footprint and impact the local people's health, education and culture as well as help to save endangered animals.
Save the endangered black rhino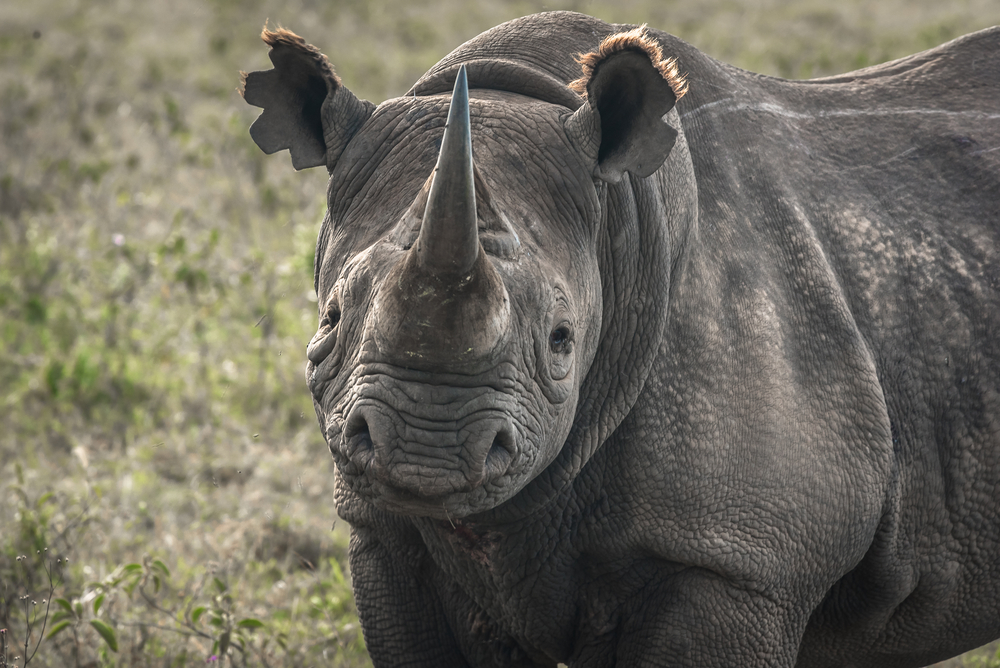 The demand for rhino horn to use in folk remedies in Asian countries, particularly China and Vietnam, has meant that the Black Rhino has become critically endangered in Africa. Poaching has increased because of poverty and this illegal wildlife trade of rhino horn and elephant ivory has led to the introduction of Anti-Poaching teams being set up in Tanzania's Singita Grumeti Reserve.
Part of the Singita leading conservation company in Africa, with more than a million acres of land and 15 award-winning and low-impact lodges and camps across the continent, the vast majority of poaching here is for bush meat, but the rising demand for rhino horn and elephant ivory is still a concern.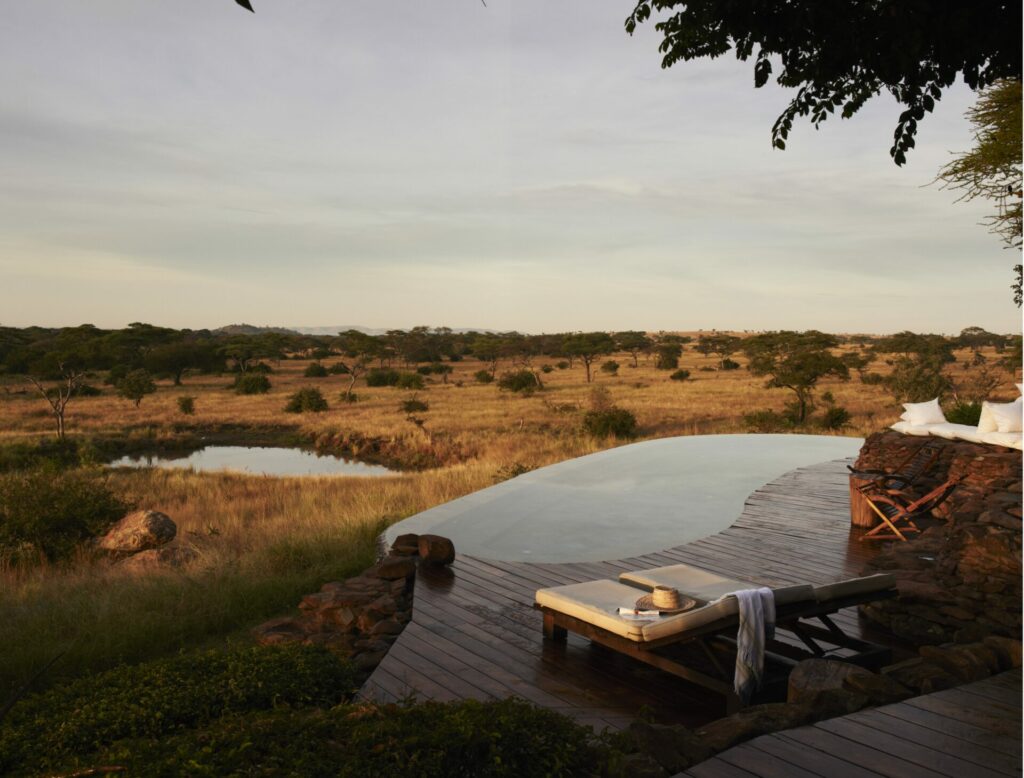 Now guests at Singita Faru Faru Lodge can join the 120 scouts patrolling the 250,000-acre grounds to stop poachers. The contemporary lodge is set in front of a busy waterhole alongside the Grumeti River where activities include visiting the high-lying observation posts that are manned 24/7 as well as meeting the game scouts to see how they live and work. Trained to handle weapons, GPS units and administer first aid, most of the game scouts come from the local communities and the majority have previously been poachers.
A dedicated intelligence unit relies on a network of informers from the surrounding villagers to provide invaluable details on poacher movements to stop them before they have the chance to kill wildlife.
The top 18 high-performing scouts have been made into an elite Special Operations Team to safeguard the black rhino – whose numbers plummeted by a terrifying 98 per cent to just 2,500 between 1960 and 1995 but are now back up to around 5,500 – and are deployed as rapid reaction units to confront the most serious security and poaching threats.
As well as learning how the scouts dart the rhino using helicopters and take measurements to ensure they are healthy, stays here are carbon-neutral as a levy is included in every booking to purchase verified carbon credits from accredited service providers in each region where Singita operates in South Africa, Zimbabwe, Tanzania and Rwanda.
The details: From £1,306 per person per night on a full board basis. singita.com
Make a positive impact on local communities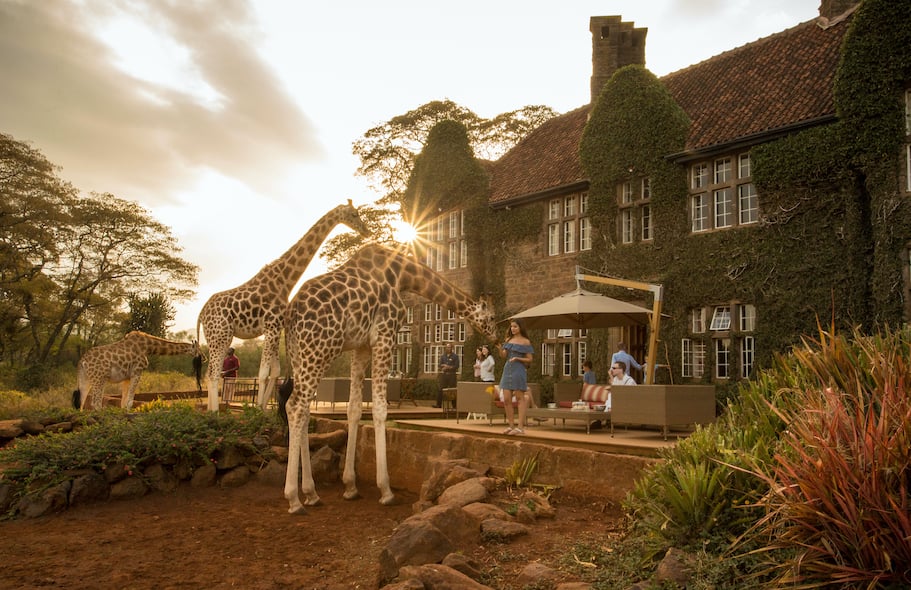 Stay at one of The Safari Collection's four luxurious properties in Kenya and as well as a close encounter with Africa's big five – lion, elephant, rhino, leopard and buffalo – you'll be able to help the local communities, the environment and the wildlife.
Start your safari by sharing breakfast with a rare Rothchild's giraffe, journey into the savanna to see rhinos in numbers found nowhere else in East Africa before watching the semi-nomadic Samburu's sunset dance as elephants gather at the river. Next, if you time your trip right, you can witness the great wildebeest migration in the corner of the Masai Mara, knowing that this bucket-list vacation is making an impact on the local people as well as the environment.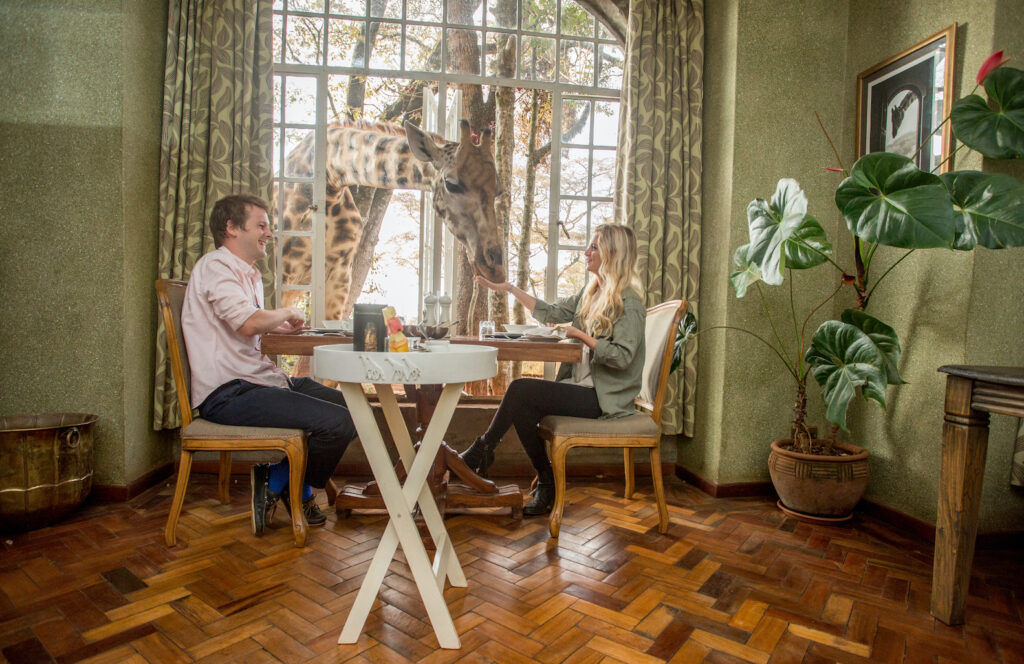 Sustainability and conservation are at the heart of the climate positive Safari Collection's ethos and by holidaying there each guest is helping to protect the landscapes, animals and make a positive impact on local people's lives by enabling the company to buy carbon credits to offset their emissions and plough profits into local projects and communities.
Through their Footprint Foundation, the Collection is able to empower local communities to conserve the blue ecosystems: mangrove forests and seagrass meadows, which are disappearing because of climate change. Not only are these home to a rich biodiversity of life, and purify water and protect coastlines from storms, but they also trap and store up to ten times more carbon than regular forests on land, with the potential to mitigate global warming.
Last year the Collection offset its carbon emissions with the Mikoko Pamoja project, conserving 117 hectares of mangrove and capturing more than 20,000 tons of carbon dioxide.
The previous year, they chose the Kasigau Corridor REDD+Project initiative through which to purchase their carbon credits, from Wildlife Works which protects a corridor of 500,000 acres of threatened land between Kenya's Tsavo East and Tsavo West National Parks.
The corridor is home to endangered lion, cheetah, wild dog and Grevy's zebra and the sale of the carbon credits – or Verified Emissions Reductions (VERs) with every VER equivalent to one ton of emissions – has created jobs for more than 10,000 people while avoiding an incredible 1.5 million tons of annual carbon emissions. It's also funded more than 3,000 scholarships, built more than 15 schools and provided drinkable water to 25,000 people.
The details: From US$825 (approx. £625) per person per night on a fully inclusive basis. thesafaricollection.com
Protect sea turtle breeding in Oman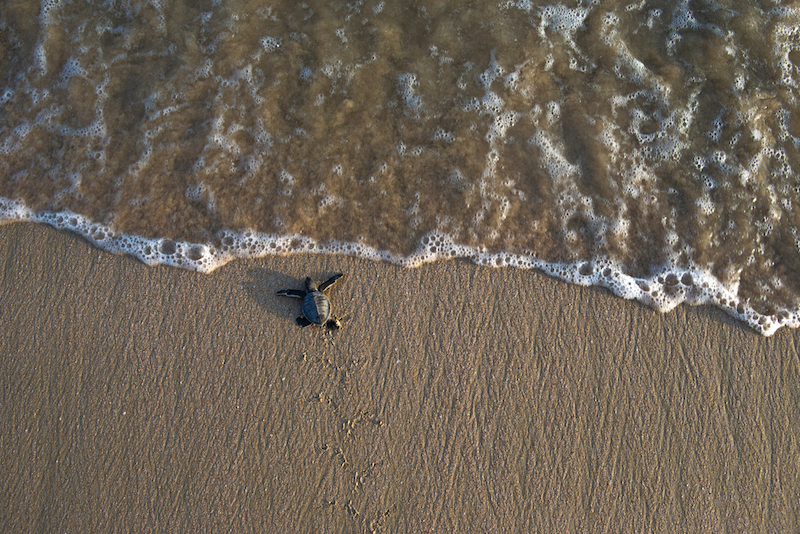 Oman's Ras al-Jinz on the eastern shores of the Arabian peninsula is home to four species of sea turtles including the critically endangered hawksbill, the endangered green and loggerhead and the vulnerable olive ridley.
Several important nesting sites are there and the Ras al-Jinz Turtle Reserve is Oman's leading conservation project for the hatching and protecting of turtles and now a leading destination for sustainable travel.
Now guests can stay in luxury eco tents, set back from the beach to avoid light pollution interfering with the turtle's navigation to the sea where hatchlings dive into the waves and ride the undertow out to deeper sea, where they're less vulnerable to predators.
Established in 1996, as an eco-tourism project to protect turtle breeding, its aim was also always to educate guests about the turtles' breeding patterns and exploitation.
Having graced our oceans for more than 100 million years, sea turtles have historically been slaughtered for their meat, eggs, skin and shells while also been caught in fishing gear.
Climate change is also endangering these ancient mariners – it alters the temperature of the sands where they nest which then affects the sex of the hatchlings.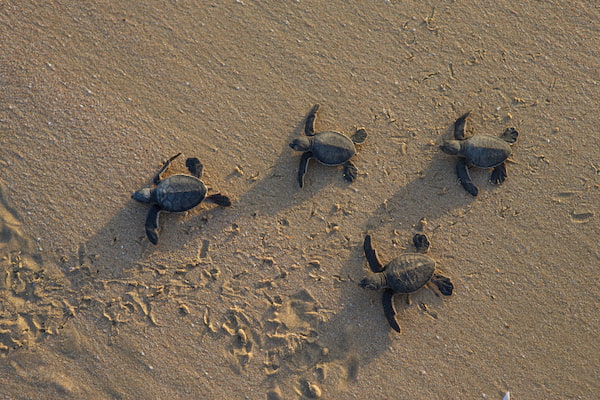 By learning about how important turtles are as a fundamental link in marine ecosystems – they maintain the health of coral reefs and seagrass beds ­– the educational programme here has a direct impact on protecting the nesting sites.
As well as discovering all about the sea turtles, a stay at the turtle conservation camp is fun for all the family. Go snorkelling in the crystal waters of a remote valley, dune climbing, and explore the UNESCO-protected Bahla Fort and the historic Jabreen Castle, with its elaborately painted ceilings, which was built in 1675 by Imam Bil-Arab Bin Sultan, and was an important centre of learning for astrology, medicine and Islamic law.
The details: An eight day provate tour for a family of four (two adults and two children) sharing two rooms starts from £2,200 per person, and includes flights from the UK, private transfers and selected experiences. scottdunn.com
Help reduce malaria and preserve the Sumbanese culture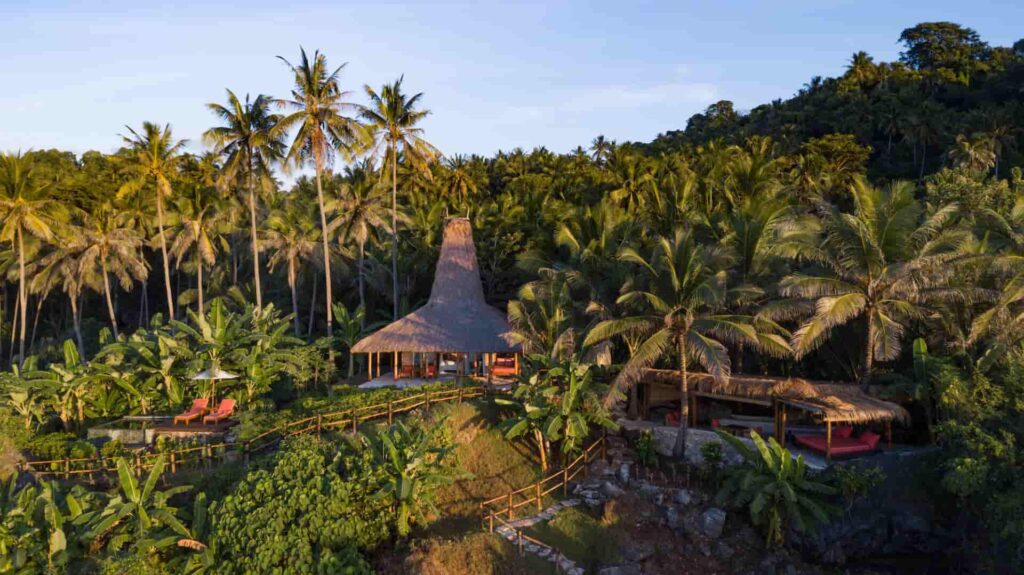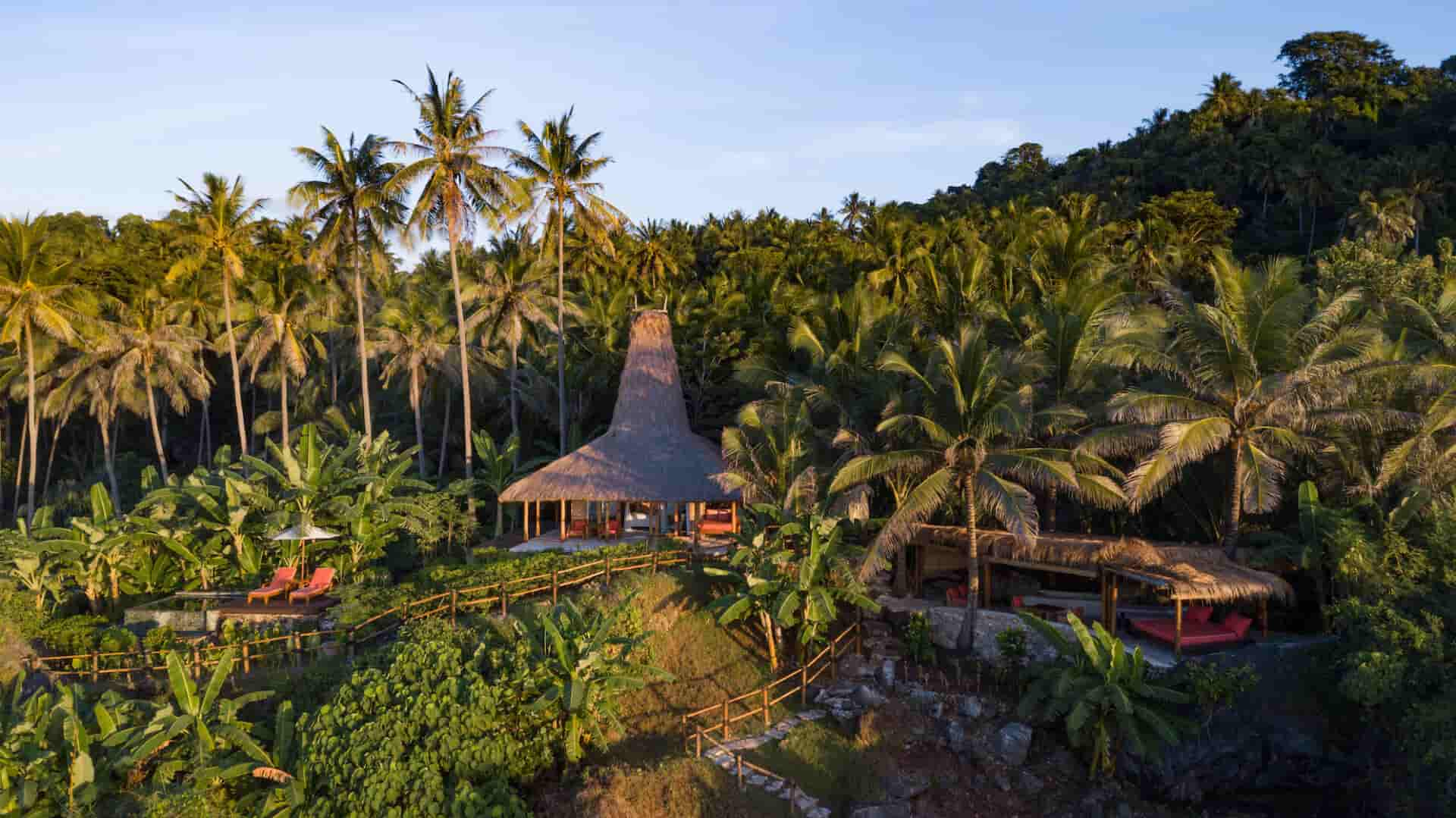 Go off grid on the hauntingly beautiful and undiscovered Indonesian island of Sumba with its tropical scenery, stunning beaches and fascinating tribal culture while helping to lessen the effects of malaria.
Off the beaten tourism map, the only resort on the island, NIHI Sumba, sits on a bay facing the Indian Ocean, and has just 28 villas made out of wood and thatch nestled in hundreds of acres of land, ensuring total seclusion and privacy.
Philanthropy is at the heart of the resort's business model with a portion of its profits from sustainable travel being channelled into the Sumba Foundation which provides aid through village-based projects to alleviate poverty and boost the health of the local people.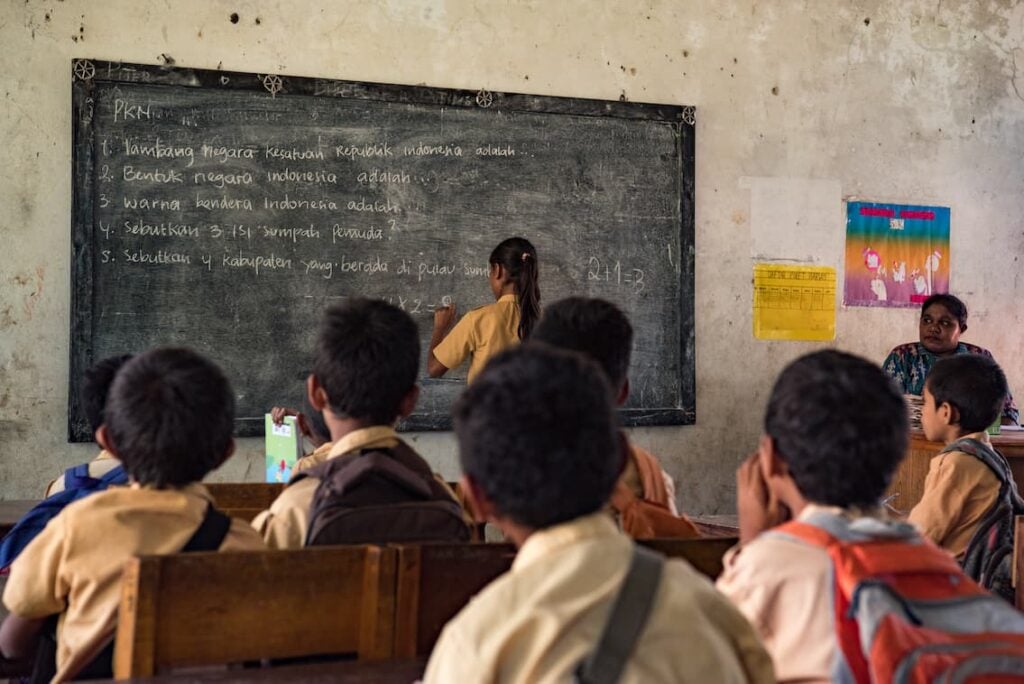 This means providing access to clean, fresh water, education programmes and lessening the effects of maleria while respecting and maintaining the traditions of the Sumbanese people, which includes Marapu, the belief and focus on maintaining harmonious relationships with their ancestral spirits.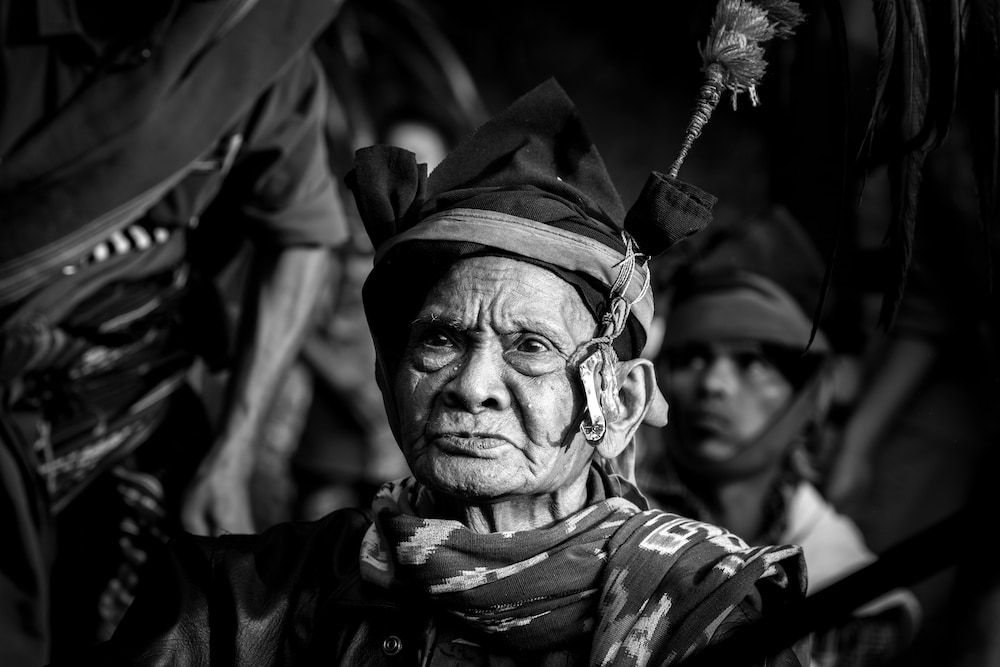 The Foundation has had a staggering impact since its creation in 2001, reducing malaria infection rates by more than 93 per cent. It has now trained 360 students in World Health Organisation Malaria Training, built 60 water wells and a network of 250 water stations providing 25,000 with water daily.
Voted the number one hotel in the world by Travel + Leisure, NIHI is the perfect example of a sustainable travel operation in harmony with the environment and Sumbanese people.
The details: From £897 per night based on two people sharing on a full board basis. Sumba is a one-hour flight from Bali and there are daily flights from Bali's Ngurah International Airport in Denpasar. nihi.com
Regenerate reefs in the Maldives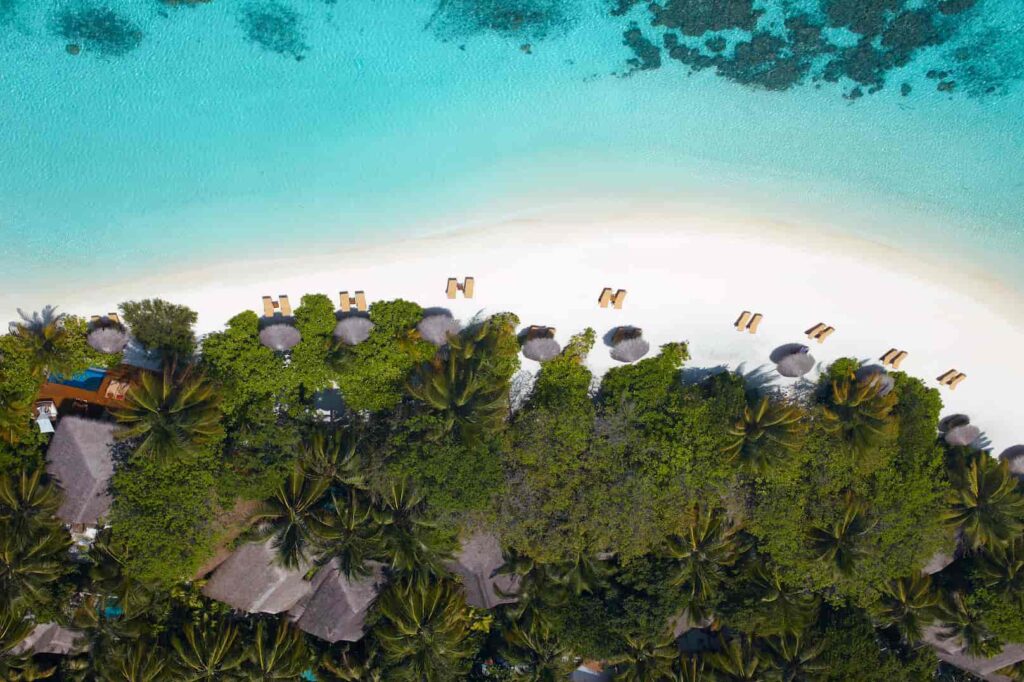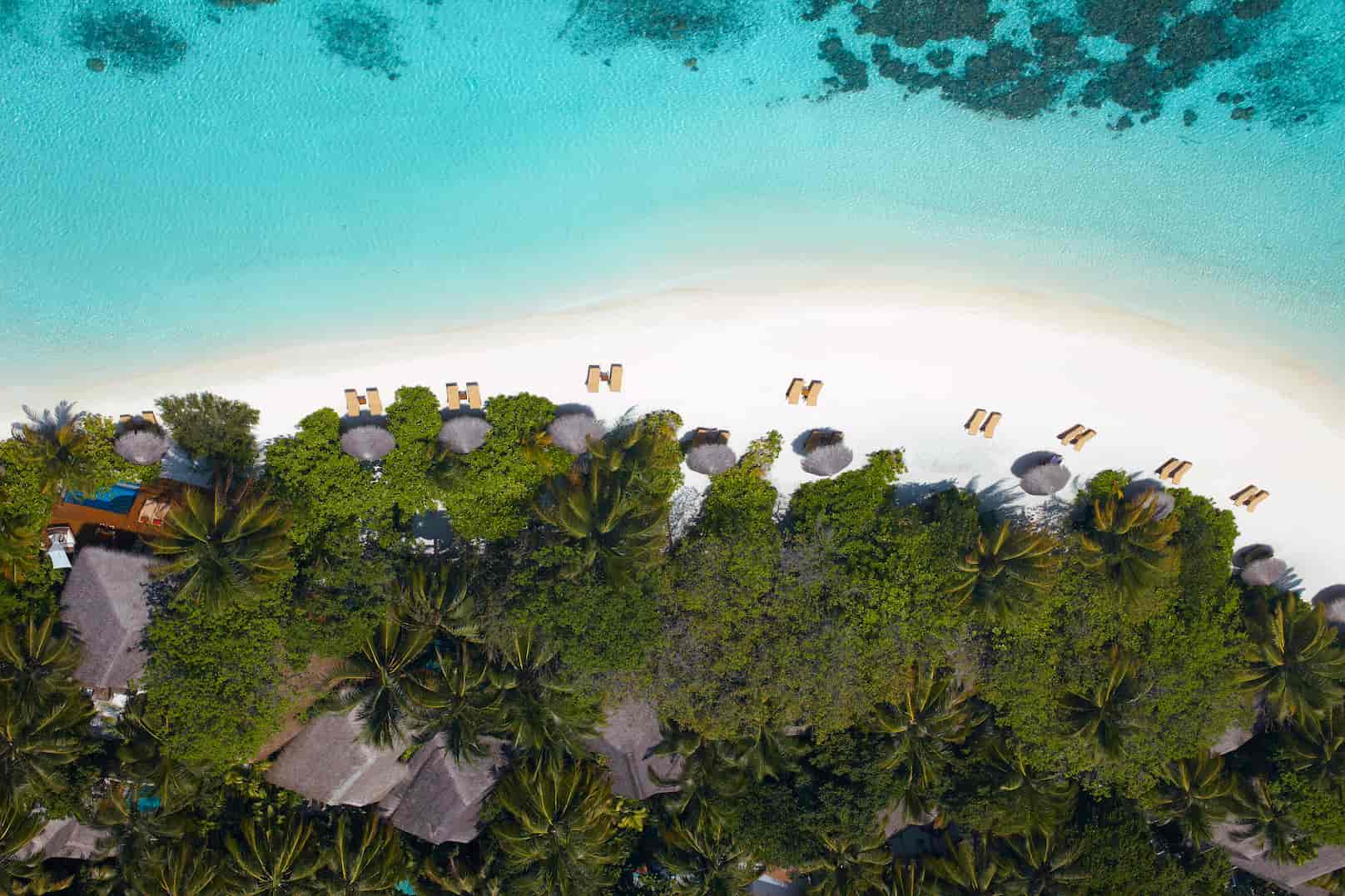 While the Maldives is renowned as a top honeymoon destination, it's also home to the clearest of waters and exceptional marine life which many resorts are committed to preserving.
Coral reefs act as nurseries and shelters for myriad marine life, and protect the islands from waves and strong currents, but climate change means that the temperatures of the oceans are rising, causing coral to bleach and die.
At Baros Maldives, marine experts and biologists have used floating lines and coral frames on which coral can grow to support the health of the house reef but while these have been successful, they don't help the reef to propagate itself.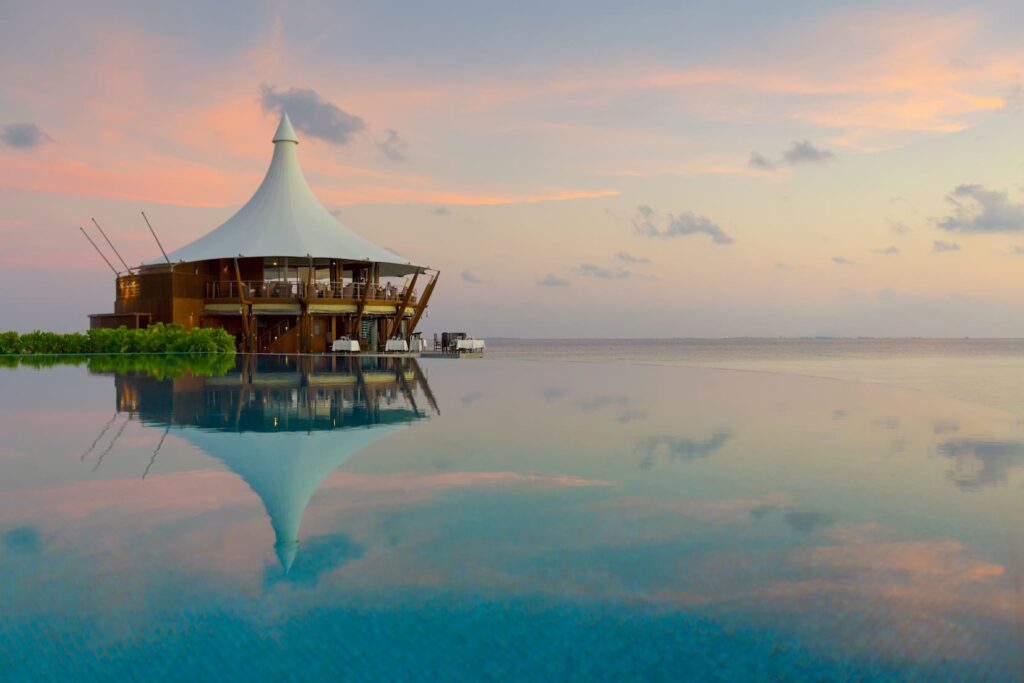 That's why guests can join in a new coral restoration programme to improve the condition and diversity of the Indian Ocean coral reefs with their latest initiative 'Coral Cubes'.
The small, plastic-free moulds have a concrete base – which is cleaned to make sure no pollutants are present and used because it most closely resembles natural reef formations – and small pieces of coral that have broken off the reef but are still alive are attached to them using a special glue that's not harmful to the environment.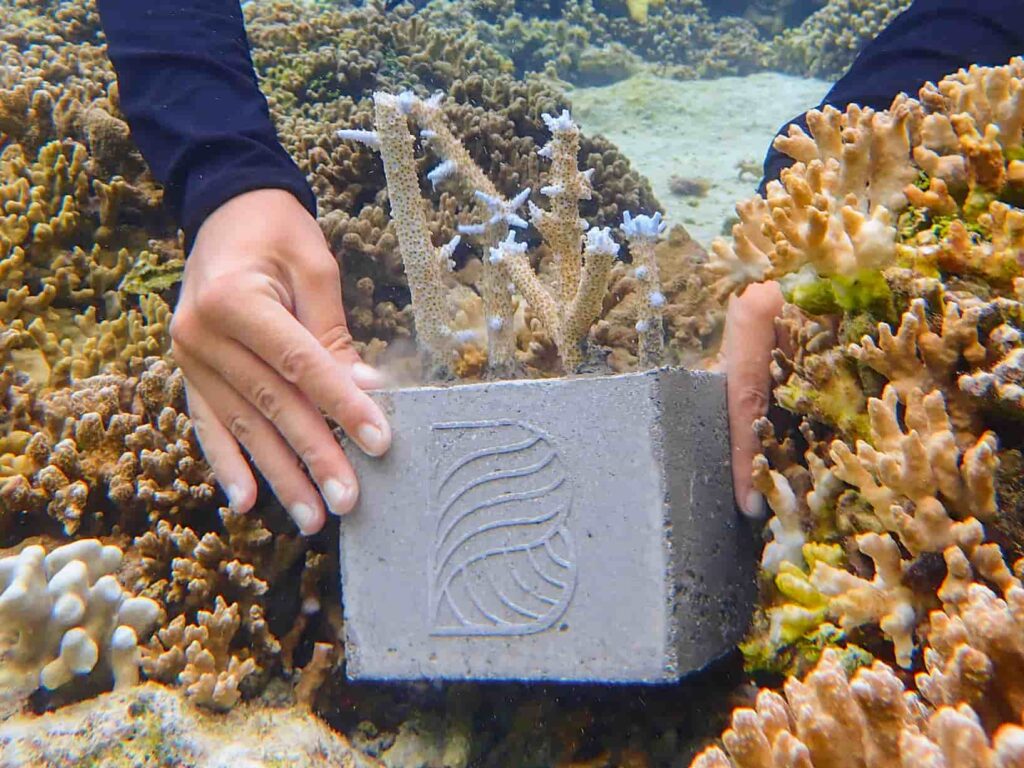 These are then placed directly in the reef to 'afforest' the areas that have been damaged by crashing waves. Guests can plant their own cubes and learn about the surrounding ecosystem and how to mitigate climate change while staying on the island.
Resident marine biologists will carefully monitor the cubes that are formed from reusable wooden moulds, and leave no waste behind making this a simple environmentally friendly technique.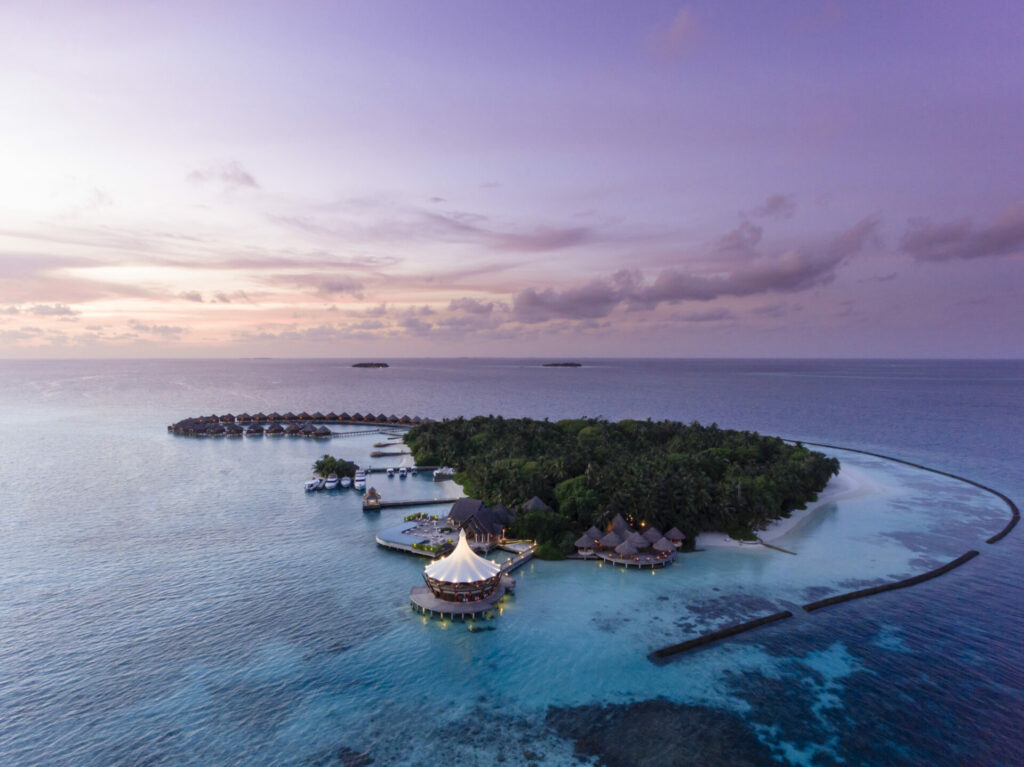 The details: From £464 (approx. $675) per night in a deluxe villa on a bed and breakfast basis excluding taxes. baros.com