Many beauty brands love to label themselves as 'natural' and 'organic', but it's sometimes hard to tell those that really mean it from those that are just trying to lure you in.
We have cut through the noise, however, to bring you a list of locally-founded collections that genuinely do harness the powers of earth's most precious and therapeutic ingredients.
Filled with fruits and herbs and also refreshingly free from chemicals and additives, these natural beauty must-haves will help your skin stay soft, glowing and healthy through all the drying air-conditioning and hot and humid weather that comes with life in the UAE.
Prepare to meet your new ethical skin saviours.
ALAM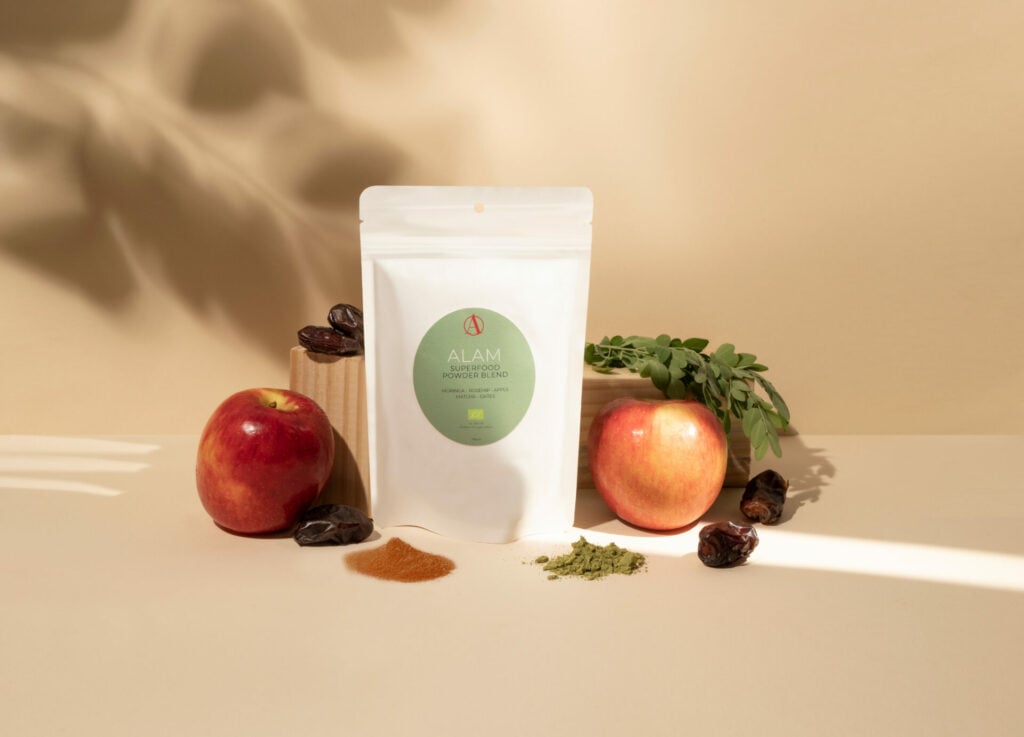 The iconic ALAM box is like no other natural beauty product. Providing all you need to heal and nourish your body from the inside out, the Superfood Powder Blend is so pure you can literally eat it, as well as use it as a skin treatment. Made from a nutrient-dense mixture of moringa, rosehip, apple, matcha and dates, just combine it with some ALAM clay powder and rosewater to create a smoothing full-body mask, or add it to smoothies for a boost of vitamins.
Other highlights of the select and innovative range include the pure white jade gua sha, an ancient Chinese medicine tool that invites you to discover a totally natural way of firming and lifting the skin of the face. It's exciting to wonder what this truly creative and passionate brand will think of next.
https://www.instagram.com/alamhealthbeauty/
De L'Arta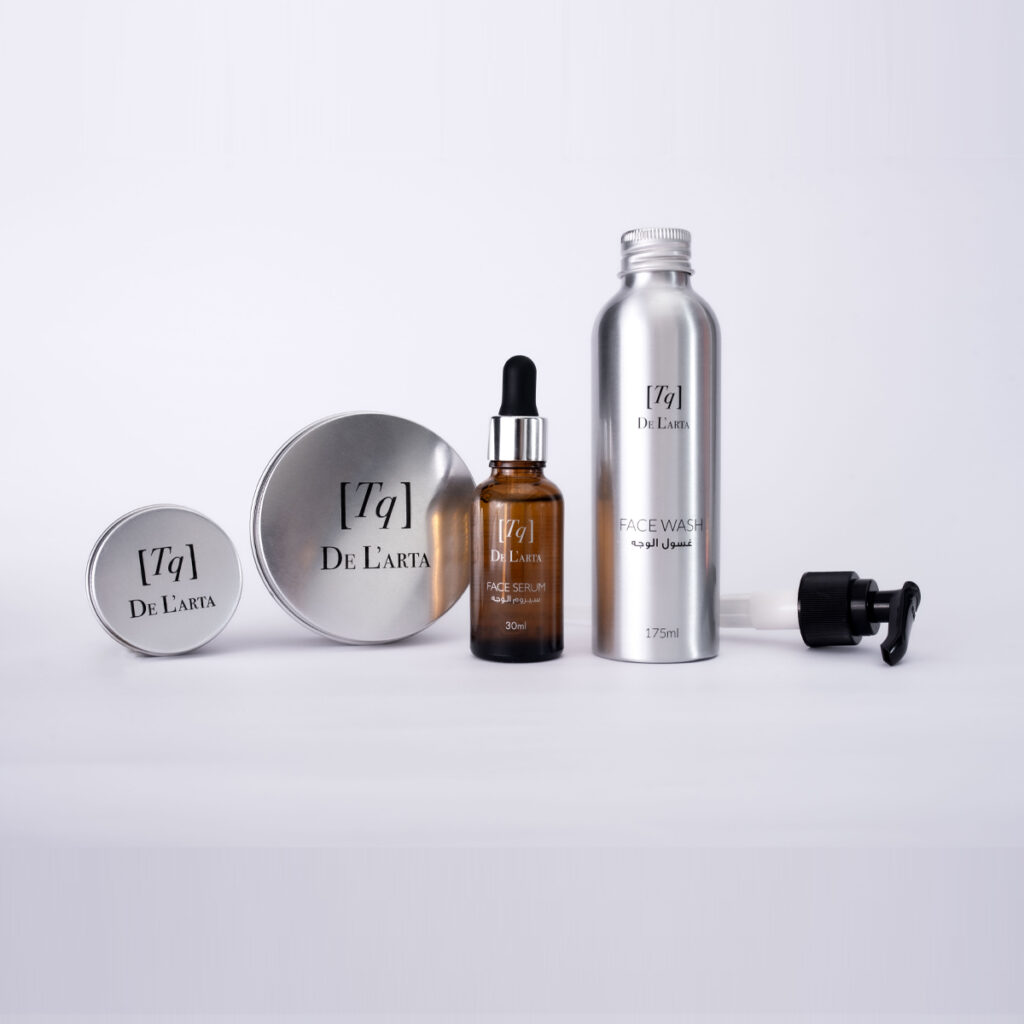 Marketed as the UAE's first all-natural beauty brand, De L'Arta has taken local desert shrub the Tetreana qatarensis (Tq) and harnessed its hydrating and protecting properties to make a frankly amazing range of skincare. Boasting unfathomable abilities to grow in the world's driest landscapes and create the world's softest skin, Tq is paired with aloe vera, argan oil, shea butter and almond oil to create beautifully aromatic moisturisers, face masks, face washes and serums that really do work. Being so incredibly resilient, hardy and commonplace, Tq is also a sustainable ingredient, and the minimal aluminium packaging is totally recyclable.
https://www.instagram.com/de_larta/
Kathryn Jones Serums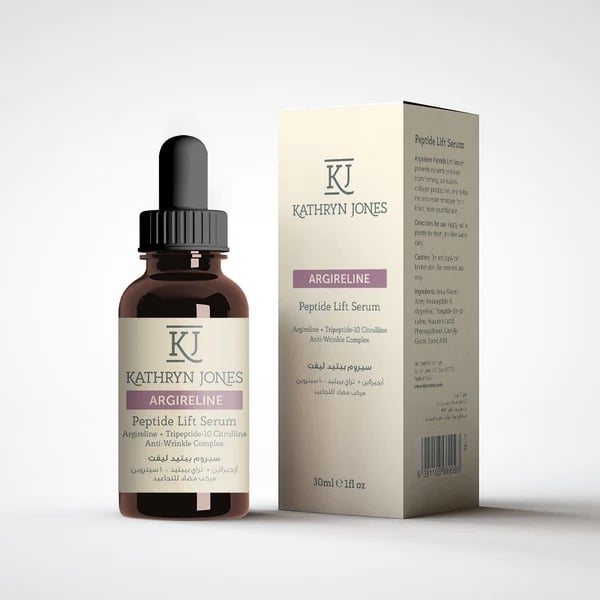 While most beauty brands choose to bulk produce and extend each item's shelf life with preservatives and chemicals, Kathryn Jones' hand-blended, anti-aging vitamin C serums are all freshly made to order, delivered to your door every month, and best used within weeks. The family-run brand also creates essential oils such as brightening and exfoliating rosehip, and anti-hair fall treatment oils made from Indian gooseberry, matcha green tea and castor oil.
Founder Kathryn previously worked in biopharmaceuticals before she decided to use her knowledge of science and medicine to create powerful, affordable and natural beauty products that generate incredible results. The unbelievable before and after pictures on the website prove her methods are anything but a fad.
https://www.instagram.com/KJSerums/
SHIFFA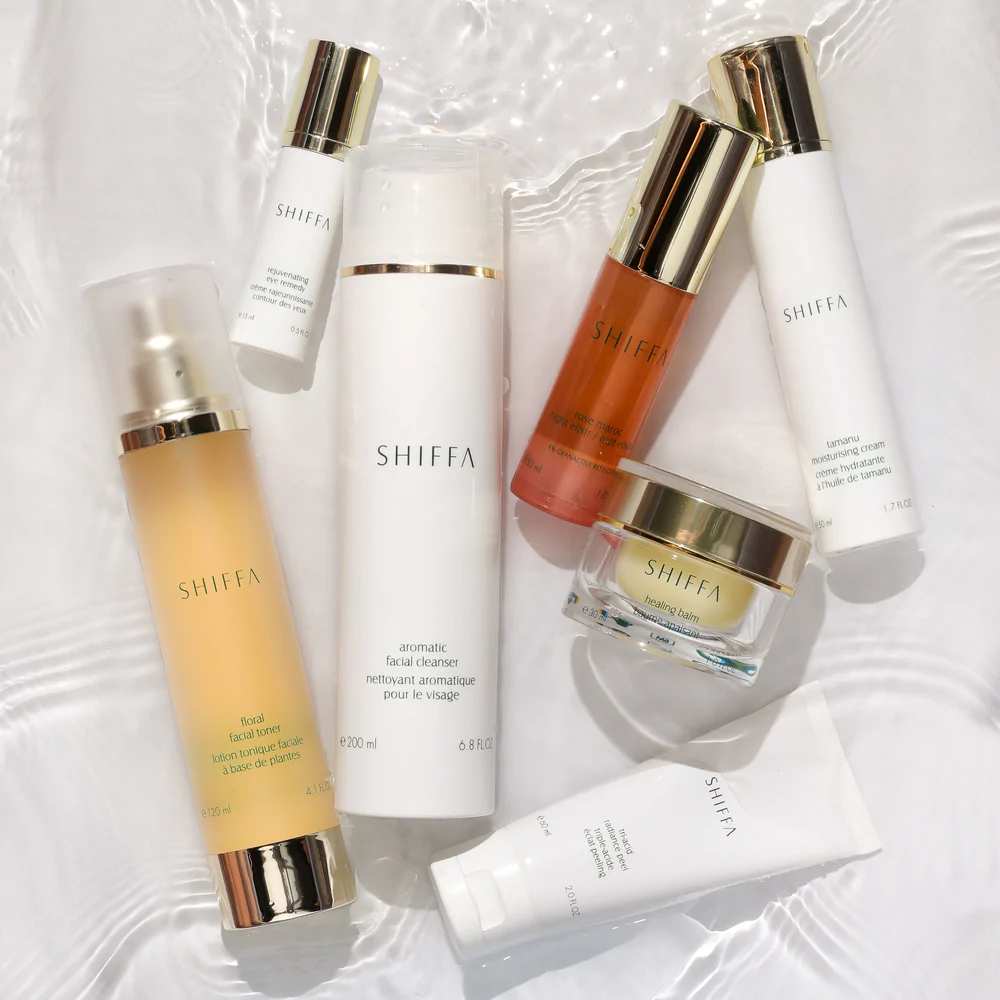 Emirati doctor Dr. Lamees Hamdan made her first product, the now best-selling SHIFFA's Pregnancy Body Oil, while she was pregnant in 2002. Fast forward to today and her award-winning range of organic, luxury skincare, made from naturally detoxifying ingredients such as date extract and algae, spans cleansers, healing balms, toners, moisturisers, body scrubs, oils and fragrances. Whether you want something to clear up acne, or ease dry skin, SHIFFA has it all, and it's specifically created for those living in the hot and dry climates of the Middle East.
https://www.instagram.com/shiffabeauty/
Shirley Conlon Organics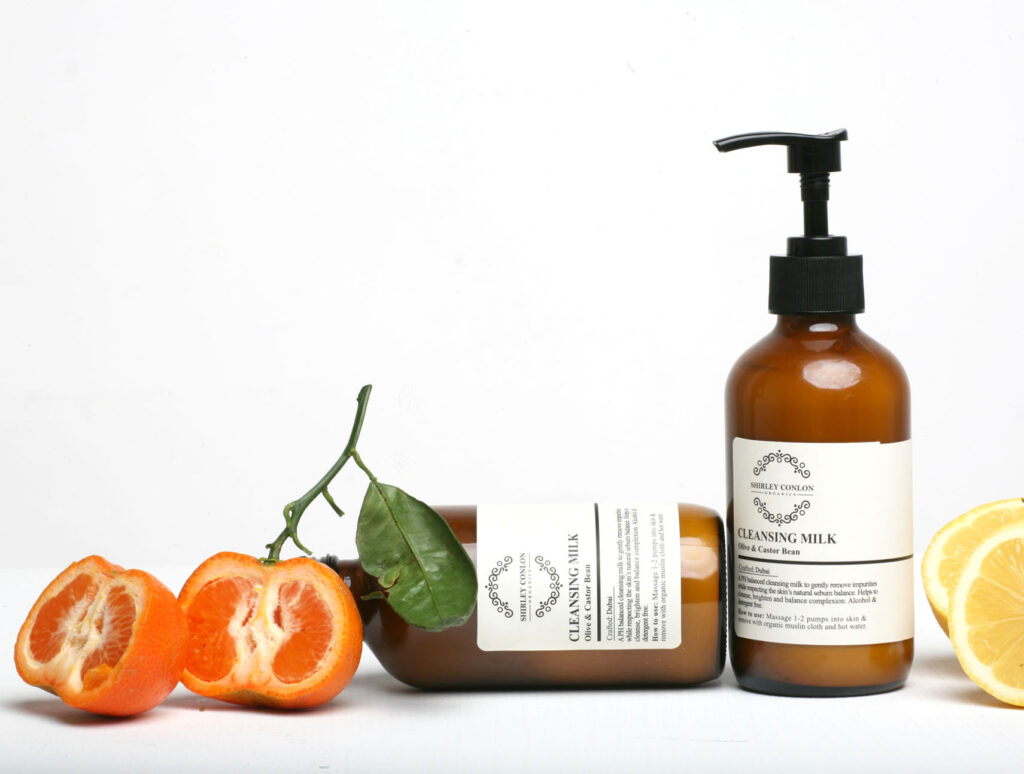 Packed with flowers, herbs, fruit extracts, minerals and vitamins, a whole pantry of organic ingredients go into Shirley Conlon's ever-popular natural beauty range. From olive and caster bean cleansing milk, to frangipani body oil and hydrating serums with argan and frankincense, you'll find all kinds of gorgeous products throughout the dedication collections for dry, oily, sensitive and every other type of skin concern. The packaging is zero-waste and plastic free, and the founder pours over 20 years of beauty industry expertise into every product.
https://www.instagram.com/shirleyconlonorganics/
SunKiss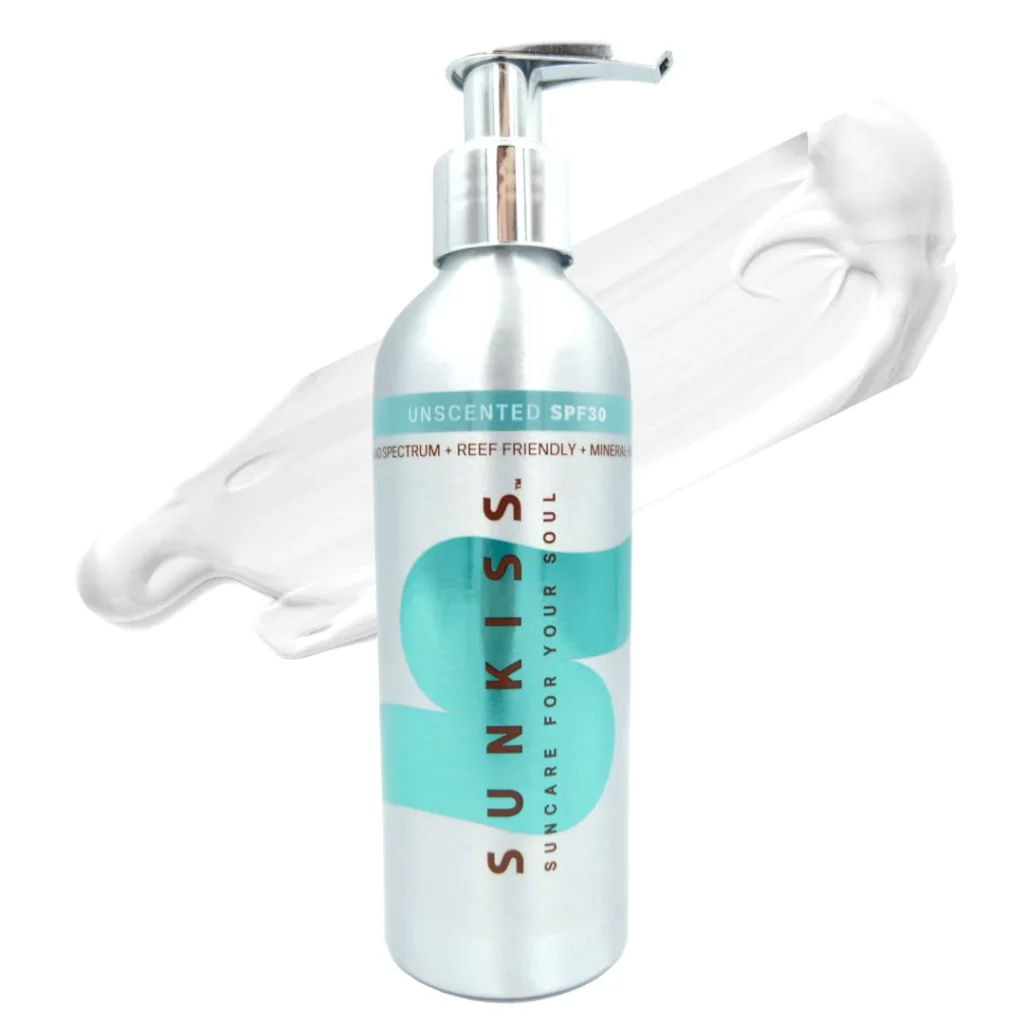 Given the UAE's sun-soaked climate, a toxin-free sunscreen is arguably the most important daily essential. Created to protect your skin and the environment, you can feel rest assured that SunKiss' all-natural and reef-friendly SPF won't cause any damage to coral or marine life.
Water-resistant and gently perfumed with uplifting scents that conjure up scenes of blissful tropical islands, the brand uses red raspberry seed to add natural sun protection, jojoba to nourish, coconut oil to soften and aloe vera and shea butter to make cooling and soothing after sun lotions. Suitable for all skin types and ranging from SPF 15 to 50, every bottle is reusable, refillable, and 100 percent recyclable.
https://www.instagram.com/sunkissme__/