Everyone knows how important it is to stay active and healthy, (even if we don't want to) we still know it. Whether that is from cycling, going to the gym, swimming laps, or playing sports; health is wealth. But have you ever considered how 'unhealthy' your gym clothes are?
That new set of leggings may look great under the squat rack but if you knew that they were made of petroleum-based materials that consume large amounts of energy, and release microplastics into the aquatic ecosystem, would you think twice before buying them?
Most of us have likely amassed a work out wardrobe with pieces made from synthetic materials over the years. Lightweight and durable, nylon, polyester and polyethylene, have become common culprits. They allow gym clothes to be tight and resistant to wrinkles and shrinkage. But this practicality comes at a cost.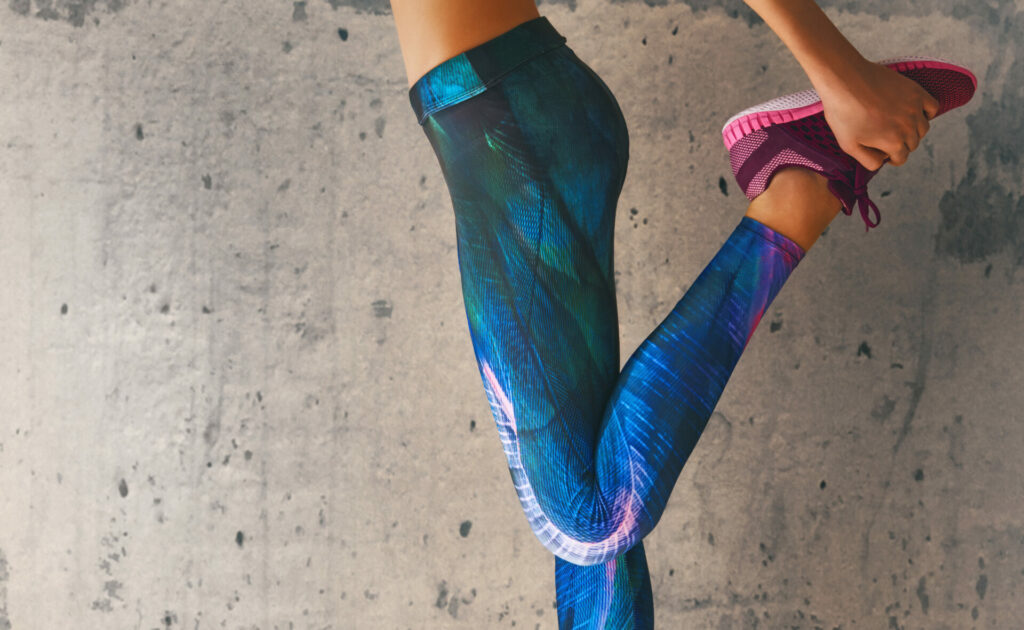 Last year some athletic wear pieces made by major global sports brands were found to contain dangerous levels of the estrogen mimicking chemical BPA – an industrial chemical used to manufacture plastics used in everything from beverage containers to car parts and toys. According to legal notices sent by the US Center for Environmental Health (CEH) – a nonprofit organisation working to protect children and families from harmful chemicals – testing showed that individuals could be exposed to up to 40 times the safe limit of the chemical through their clothes.
'Studies have shown that BPA can be absorbed through skin and end up in the bloodstream after handling receipt paper for seconds or a few minutes at a time' Kaya Allan Sugerman, CEH's illegal toxic threats program director, said in a statement to CNN at the time. 'Sports bras and athletic shirts are worn for hours at a time, and you are meant to sweat in them, so it is concerning to be finding such high levels of BPA in our clothing,' 
Synthetic workout clothes are not breathable, non-biodegradable and are often treated with chemicals that are harmful to humans. The chemicals in your gym clothes – or the dyes, resins, and other chemicals used to treat what you wear – latch on to your skin even faster when it's skintight and you're sweating causing irritation and allergic reactions. Doesn't that make you want to reconsider what you wear when you sweat?
Don't 'sweat' it, here are plant based brands that will make working out more than worth it.
Seela Studio
Seela Studio is a premium women's fitness brand that believes our wellbeing and the world are linked. As such they produce activewear that supports both the environment and our health. Their plant-based gym clothes are formed from castor beans – a vegetable oil that is known for its natural health benefits – using botanical dyes that are non-toxic and free from harmful chemicals. The benefits of naturally grown materials in their sportswear far outweighs the short-term gains of low production costs. All plants, no plastics – now that's wholesome. Seela studio
Groceries Apparel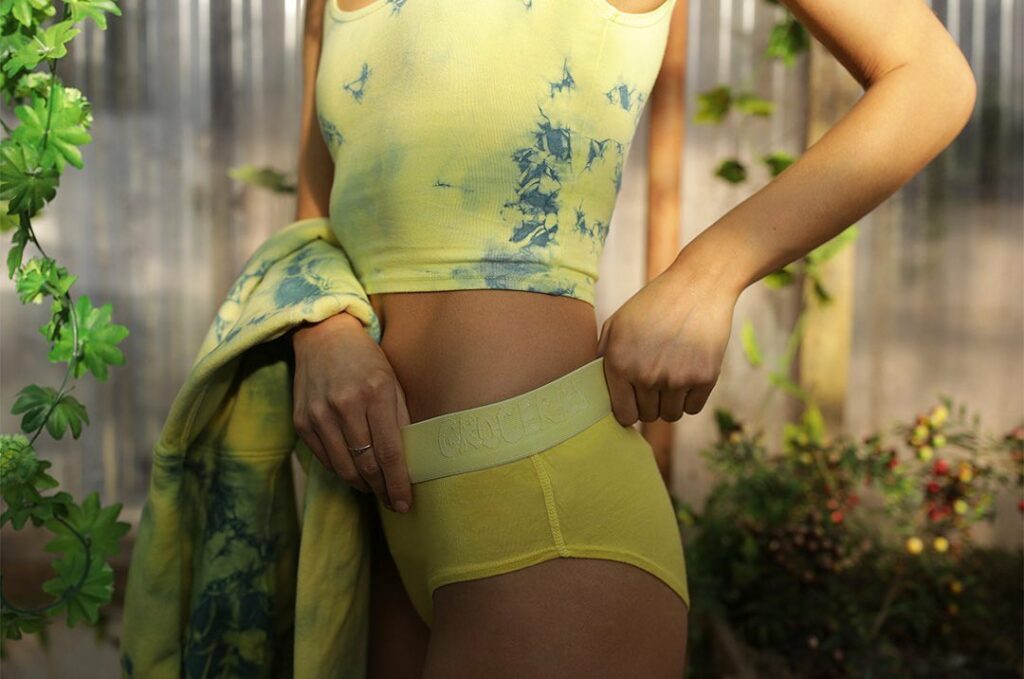 Groceries Apparel are part of a new generation of clothing brands that manufacture their own garments in full transparency. The LA based company have completely eliminated all heavy metals and toxic chemicals from their supply chain creating their very own Vege-Dyes from plant-based colours such as carrot tops, onions and avocado pits. This super sustainable company even collects food-waste from local grocery stores to upcycle into hand printed stylish activewear. Made from GOTS certified organic cotton, each piece is unique. Now that's perfect for you and the planet. (Also seen in header image) groceriesapparel.com
Stripe and Stare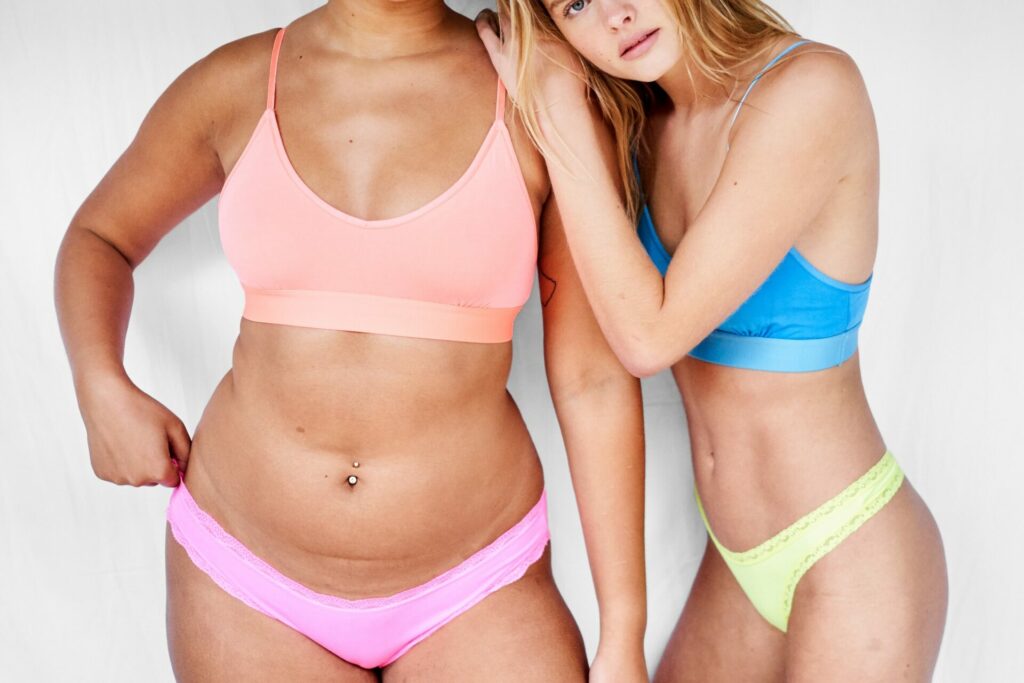 B-corp certified Stripe and Stare offer gym lovers biodegradable underwear and loungewear made from… trees. Promising to be breathable and moisture-wicking, their gym clothes are made from Tencel Modal, a soft, sustainably sourced fabric derived from beechwood trees that uses 95 per cent less water than cotton. For every order placed, this women founded and run company promises to plant a mangrove tree in Madagascar. And when you've worked your order down to the bone, you can plant it straight in the ground and it will decompose in 180 days! Barking mad right?
Miakoda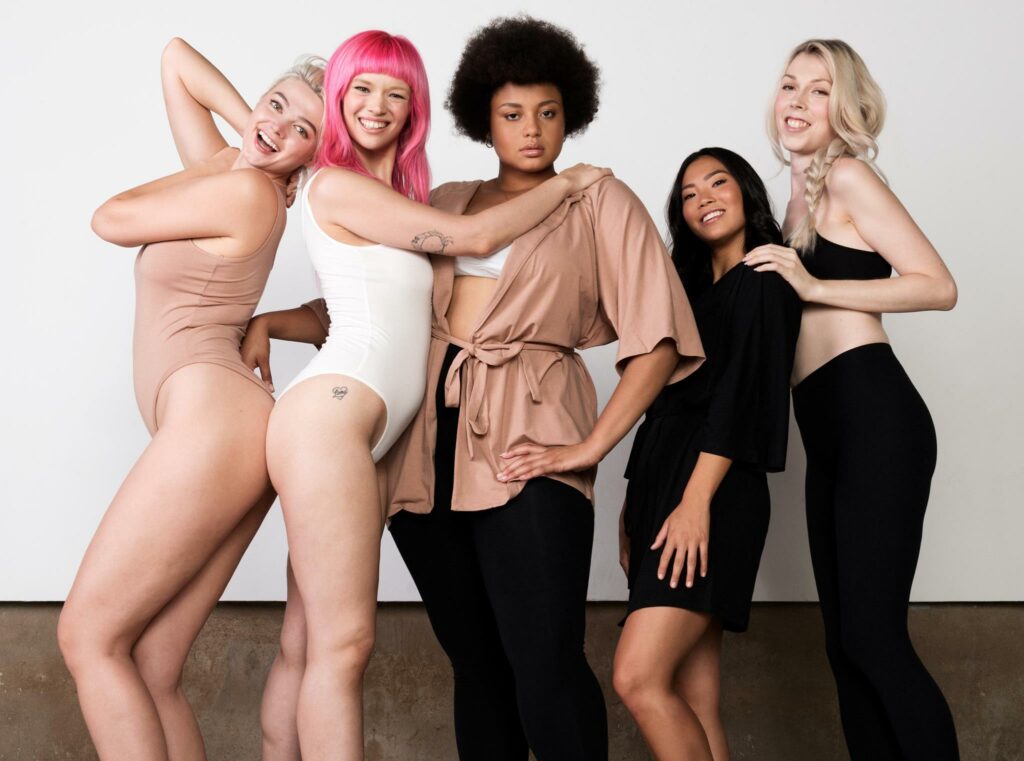 Miakoda is a loungewear brand that uses only eco-friendly plant based fabrics. Their feel good collections are made of bamboo, organic cotton, lyocell and soy and are created using scrap fabric where possible. You'll find clothing from XS to XL that's perfect for all stages of your fitness regime from working out to yoga. Many of the garments have a simple design making them easy to wear and perfect for pairing with other activewear pieces. miakodanewyork.com
Pacts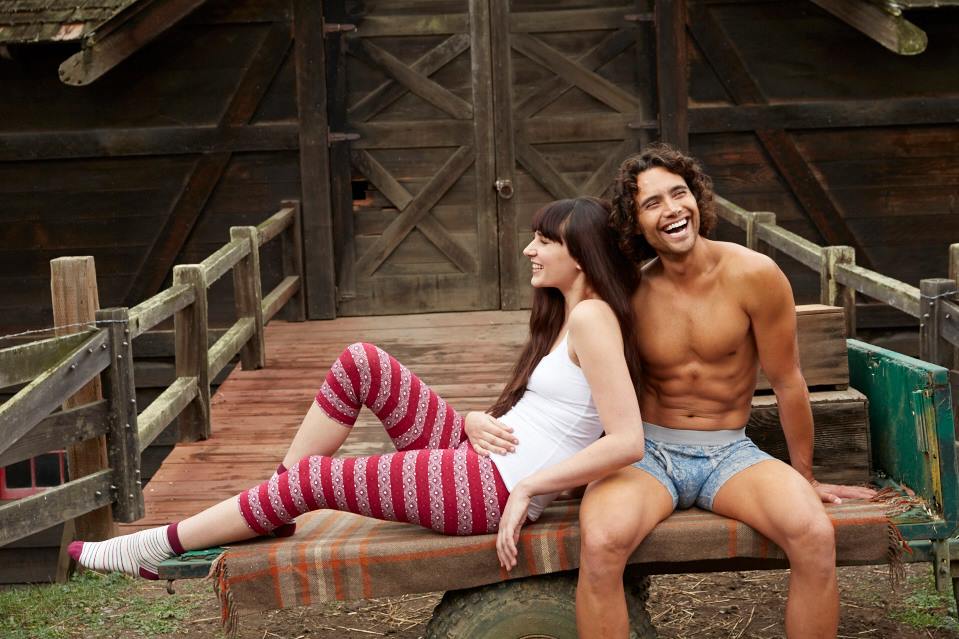 Great for shopping leisurewear on a budget, Pact's soft and wearable pieces are cheaper than most but still have the sustainability credentials to boot. Made using GOTS certified organic cotton all their cruelty-free garments, from sweatshirts to leggings, are created in fair trade USA certified factories so you can get the shape and stretch you want without the synthetics. Pact also measure the impact of their products and offset them via reforestation, renewable energy, and community projects that sequester carbon from the atmosphere. wearepact.com
Threads 4 Thoughts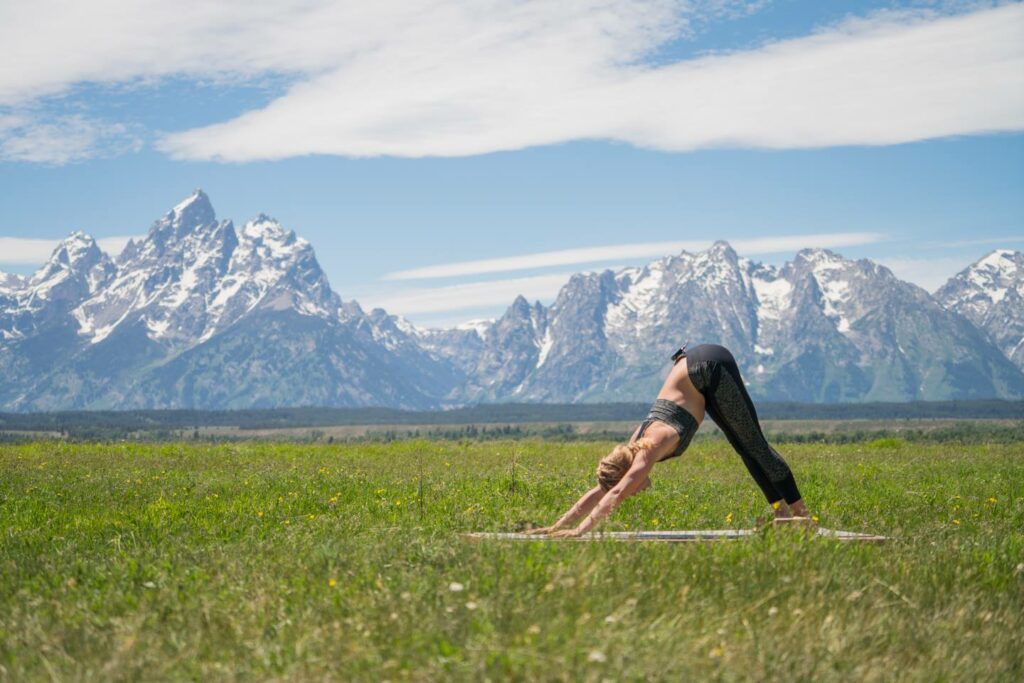 Founded in 2006, Threads 4 Thought designs and produces apparel that has a positive impact on people and planet. Sourcing sustainable raw materials for fabrics such as organic cotton and lenzing modal – made from renewable beechwood trees – and partnering with ethical factories, they work by a motto of 'thread lightly'. As of 2022, all of their products are CO2 neutral and they are on the brink of creating a revolutionary new dye technology that will dye fabrics with 95 per cent less water and zero chemicals.
Fast fashion may be the quickest and cheapest way to get your fitness gear fix, but it will cost you more in the long run. So champion the planet by fighting the good fight and knocking out the plastic in your gym clothes.