Climate migrants are the movers and environmental shakers of the future. That's because even with some of our best efforts, our hopes for staying below the much touted 1.5 C target for global temperatures are fading rapidly – meaning that many places on Earth will become inhospitable.
Governments who have previously failed to act would need to implement drastic changes and cut emissions by 43 per cent on the 2019 levels to achieve it – and that's a Herculean task
'Given the direction we are going right now, there is no prospect of coming close to 1.5 C,' says Damon Matthews, Professor and Research Chair in Climate Science and Sustainability, Geography, Planning and Environment at the University of Concordia, in Montreal, Canada.
Climate Migrants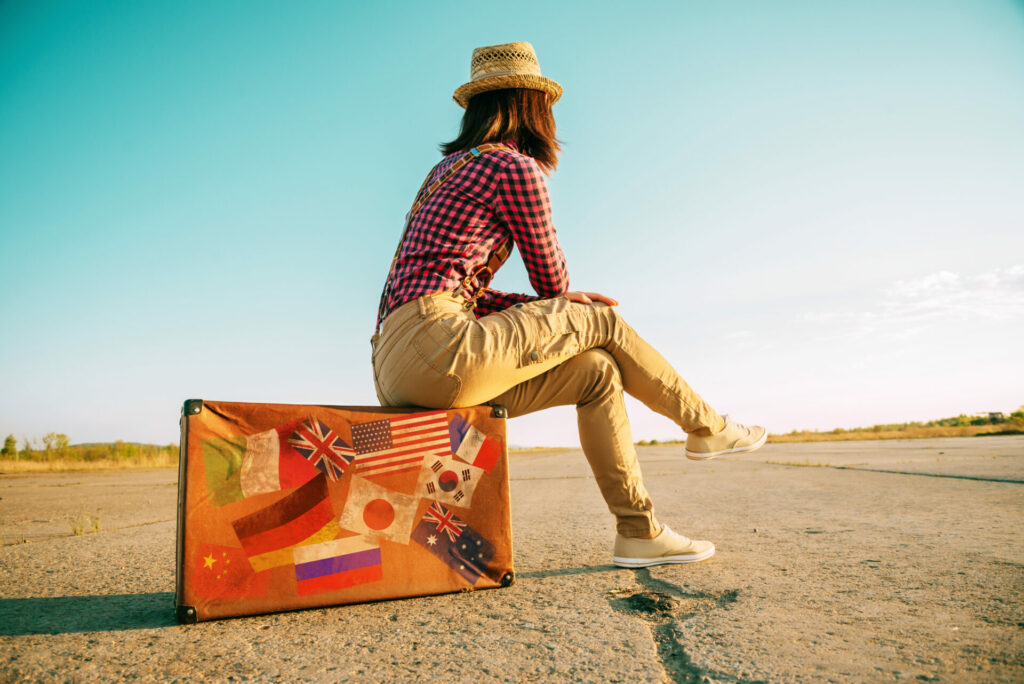 This makes it inevitable that the world will see mass migration due to the climate crisis, between refugees whose homes have been flooded or destroyed by wildfires to climate migrants who have the means to escape places that are becoming increasingly uncomfortable or even inhospitable.
But even for those climate migrants who have the resources to move, there are many factors to consider. As many expats in the Middle East can attest, moving country is not about simply jumping on a long-distance flight with your most precious belongings in the hold. Visas, property, schools and the opportunity for employment must all be considered. Additionally, we need to take into account how ongoing climate shifts may affect a location in the future, down to what sort of solar or wind energy is available and how much access there is to fresh water.
Reflecting on the myriad elements that may apply, we've studied the best options for climate migrants to list the top places for relocation.
1. Norway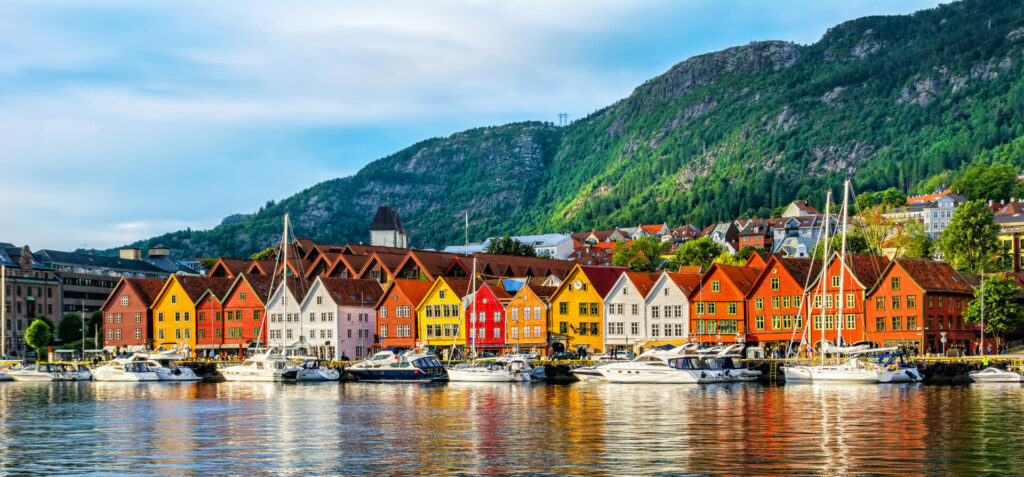 Norway tops every list, including the ND-GAIN Index – which summarises a country's vulnerability to climate change against its ability to adapt – when it comes to resilience in terms of the climate crisis, despite its lengthy coastline.
While it is already experiencing more extreme storms, melting glaciers and rising temperatures, the Norwegian government has made climate a priority and its residents have followed suit, investing in electric cars and power-saving technology. It also scores favourably on quality of life and citizens are generally very happy.
But how easy it for someone who isn't Norwegian to make a life there?
Firstly, you don't need a residency permit to purchase a house there so for climate migrants planning ahead, this could be a good investment. The majority of the Norwegian property is unregulated, except in certain areas, which means if your offer is accepted you can buy a house. However, this does not aid or influence your access to Norway or application to get a visa.
Sites such as the Norway guide are helpful when understanding more about the property market in the country. Prices can be as high as 6,000,000 NOK/562,930 USD (Norwegian kroner/U.S. dollar) in Oslo, but in picturesque Kristiansand, expect to pay around half that.
If you are from an EU/EEA country, you do not need a residence permit to live or work in Norway. However, you will need to register with the police if you are planning to live there. You can stay in the country indefinitely as an EU citizen, though you may wish to apply for a permanent right of residence.
Nationals from non-EU/EEA countries need to apply for a resident permit. In order to gain a permanent residence permit, you will need to complete mandatory tuition in Norwegian and pass a number of tests. If you have ever been convicted of a criminal offence or had enforced psychiatric care (such as being sectioned) then your application is likely to be refused.
With the evidence presented, unless you're an EU citizen or have close relatives in Norway, it may not be the first choice for climate migrants because of the difficulty in getting residence.
2. New Zealand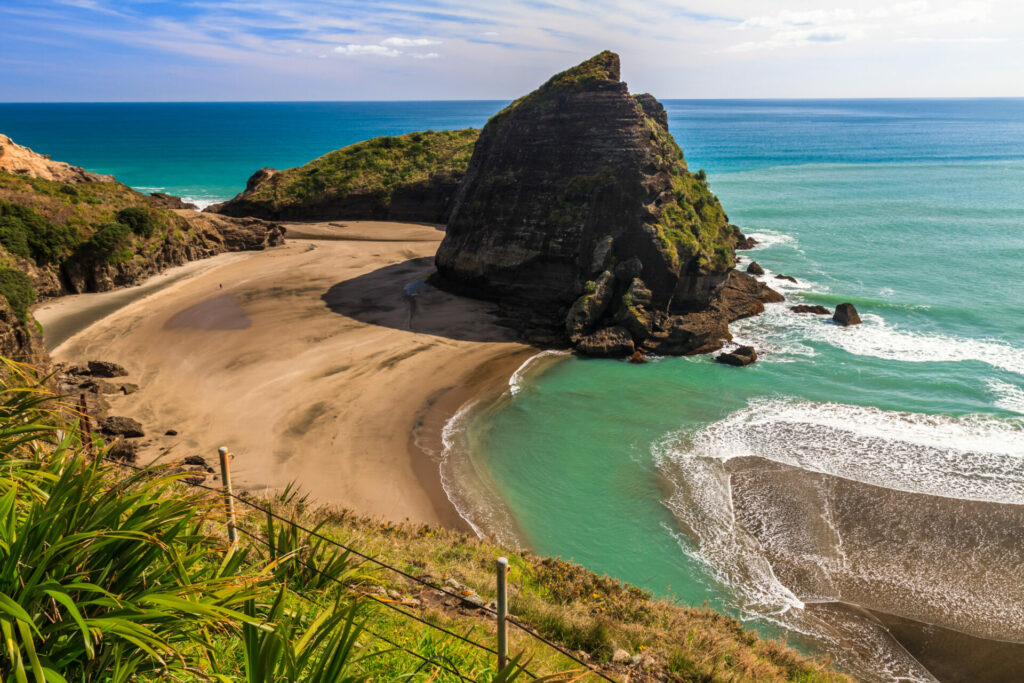 Known as a lifeboat country, due to its isolation and detachment from any highly populated landmass, New Zealand has an abundance of resources from a significant percentage of agricultural land to direct access to the sea. Residents can be considered self-reliant and rich in terms of food.
Although Kiwis are renowned for their hospitality, not everyone is welcome to get permanent residency. The easiest way to get a visa is by gaining employment in New Zealand. If you have adult children, it is worth them seeking employment in New Zealand, as skilled migrants can apply to bring their parents over after a few years.
Business owners have the opportunity to transfer their business to New Zealand. A capital investment of NZ $100,000 (around USD 60,000) will begin your journey to becoming a resident. You can include your partner and children under 19 when applying for the Entrepreneur Work Visa.
If you have a sizeable amount of wealth, New Zealand could be an interesting proposition for climate migrants. Deposit $10 million NZ dollars (just under $6 million USD) into government bonds or managed funds in the country and you can get a residency visa for yourself, your spouse, and any dependent children under 24. You can also bring in your household items, your car, and a boat without paying any customs fees. After three years, you can gain permanent residency, as long as you have stayed for at least 88 days per annum.
Currently, the only people who can buy houses in New Zealand are nationals, permanent residents, Australian and Singapore nationals.
3. Sweden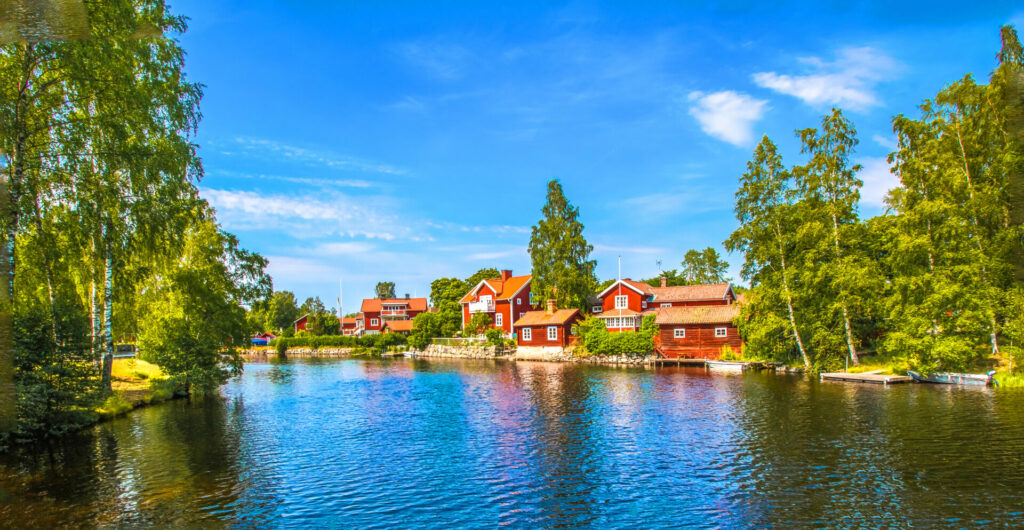 EU/EEA and Swiss nationals will find ND-Gain-ranked 6th Sweden an attractive option for migration because they don't need a visa to live there. With a council of climate policy experts, an ambitious plan to slash emissions and more than 63% of energy consumption from renewable sources such as hydropower and biofuel, the country is one of the top places equipped to deal with the environmental shifts expected.
Foreigners can buy a house in Sweden without too much trouble. While the housing market is highly competitive in places like Stockholm, Gothenburg and Malmö, if you look further north to places such as Umeå and Luleå, you'll find reasonably priced houses that are well-insulated and built to a high standard.
Visas are slightly more difficult for those from outside the EU/EEA. However compared to other EU countries, it is easier to obtain permanent residency through investment. Business visas are available to those who work as sole traders or who would like to set up a business in Sweden. Although there aren't strict parameters for new businesses, the following are viewed attractively: wood pulp and paper, medicine, logistics, IT and power and energy generation.
You must have experience running a business in the chosen industry and evidence of savings equivalent to 200,000 SEK (approx. USD 18,400) to support yourself, plus 100,000 SEK (USD 9,400) for your spouse plus 50,000 SEK per child. You will receive an Investor Visa for as long as you invest in the country and after five years you can apply for permanent residency.
4. United States of America
Although the news is often filled with reports of extreme weather events across the US, there are cities and areas that are better prepared and have less probability of catastrophic climate-related incidents. If you're a US citizen, it may be worth looking inland from coastal cities and being prepared for colder winters and hotter summers.
As a foreigner you can buy property in the United States, but it does not entitle you to residency. Green Cards for immigrants are easy to come by if you have a lot of money. On the EB-5 immigrant program, you must invest at least $800,000 and prove that at least ten jobs were saved or created for US citizens due to your investment. Your Green Card applies to your whole family, and you will have the same rights as passport holders except that you can't vote. After five years you can apply for naturalization.
If you have the opportunity to transfer into a managerial or executive role in the US through your company, this could also be an option under the EB1C visa.
If you don't mind the rain, Seattle has good prospects in terms of future-proofing while Madison, Wisconsin looks most prepared for any dramatic weather episodes. In general, California should be avoided and many of the Southern states are off the list for climate migrants as they will experience extreme heat and devastating floods as the temperature and sea levels rise.
Places With Easiest Residency Programmes
Unfortunately, many countries that were previously perceived to be attractive options for those seeking residency are under perilous threat from the planet's temperature changes. Take Panama, for instance, where as little as $60,000 can get you a residency visa. The country is currently experiencing a drought in the middle of its usual wet season and is exposed to multiple hazards when there's an atmospheric shift.
Malta, an offshore tax haven, uniquely allows foreigners to gain residency by renting a property in the country, however it is already experiencing the ill effects of climate change and could see its whole landscape transformed by storms and failing crops.
Overall, the places with the best prospects are in Scandinavia and it will be intriguing to see how they handle the upturn in interest for visas. Those with an EU/EEA passport have the upper hand when looking to relocate, with places such as Ireland, Denmark and Iceland accessible to them. These countries are incredibly self-sufficient, have access to water and will enjoy more temperate climates as a result of global warming.