For earthquake victims, trapped under the debris of a fallen building, the last thing they may want to hear is the sound of the scratching, gnawing and scurrying of an approaching rat.
Unless of course they are mini emergency first responders.
That could soon be the case thanks to a pioneering project in Tanzania which is studying equipping the rodents with tiny backpacks carrying inbuilt microphones and other vital equipment, so rescue teams can locate and speak to disaster survivors.
Research scientist Dr Donna Kean, from Glasgow, has been working in Morogoro, Tanzania over the past year for non-profit organisation APOPO on the project titled 'Hero Rats'.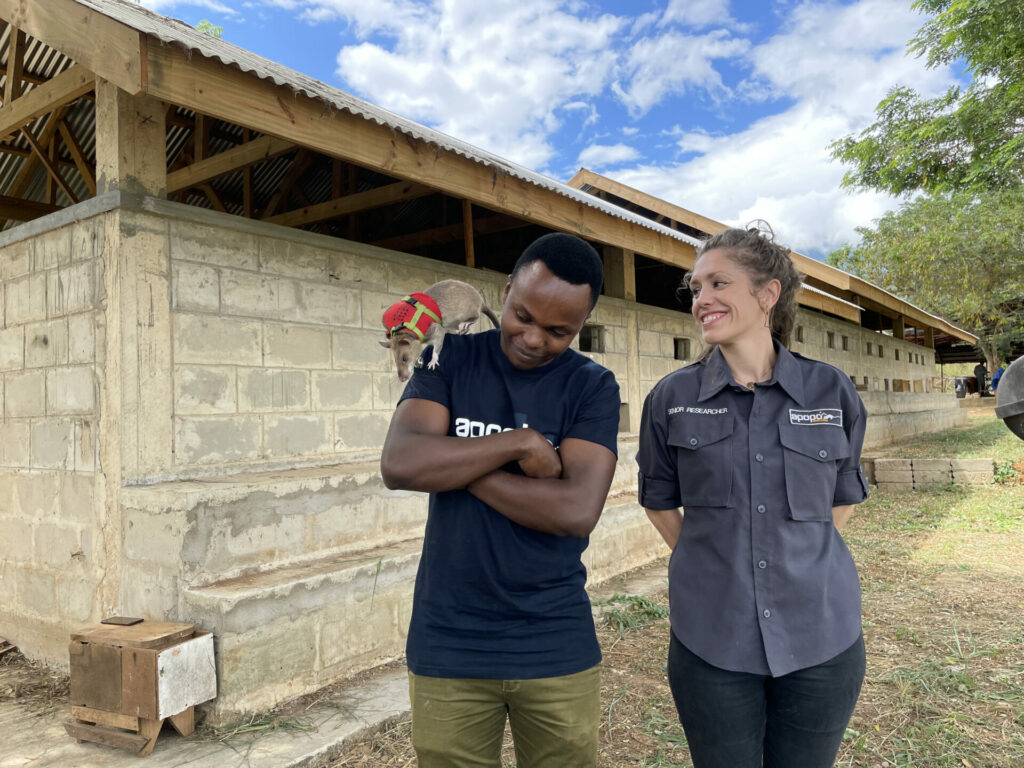 'We are the only organisation working with this species,' she said. 'We hope it will save lives. The results are really promising.'
'Rats would be able to get into small spaces to get to victims buried in rubble. They are so agile, they are so good at moving through all kinds of different environments.They are perfect for search and rescue-type work.'
She said survivors could be alerted to their rescuers' arrival by a sound message: 'There can be audio coming from the backpack that potentially says, "I am a Rescue Rat, I'm here to help you," that kind of thing.'
Sniffing out Survivors
The project involves training African giant pouched rats to use their natural instincts and ability to enter small, enclosed and treacherous spaces.
When released into the rubble of a collapsed building the rodents have been trained to search for humans, before pulling a rubber ball which alerts the rescuers, who then activate the microphone and video.
Survivors would then be able to speak into the rat-carried microphone to emergency crews, send footage of their situation via a tiny video camera and location details on an automatic tracking device.
The animals are trained to respond to a beep, which then calls them back to the rescue team after they have perfomed their task.
Explaining the process Dr Kean said: 'The first thing we did was train them to return to their starting point. A trainer released the rat in an empty room and let it wander around. We trained the rat to come back to the starting point when we played a beep, they were fed a reward of powdered rat pellets mixed with avocado and banana through a syringe when they did so.
'Then we trained the rats to pull a rubber ball on their backpack. The ball is attached to a microswitch, which emits a beep. In the real world, it would provide a signal to rescuers. When they were reliably doing that, we'd start introducing a target human.
'The goal is for the rat to go over to this mock victim, pull the ball, return to where they were released from when they hear the beep.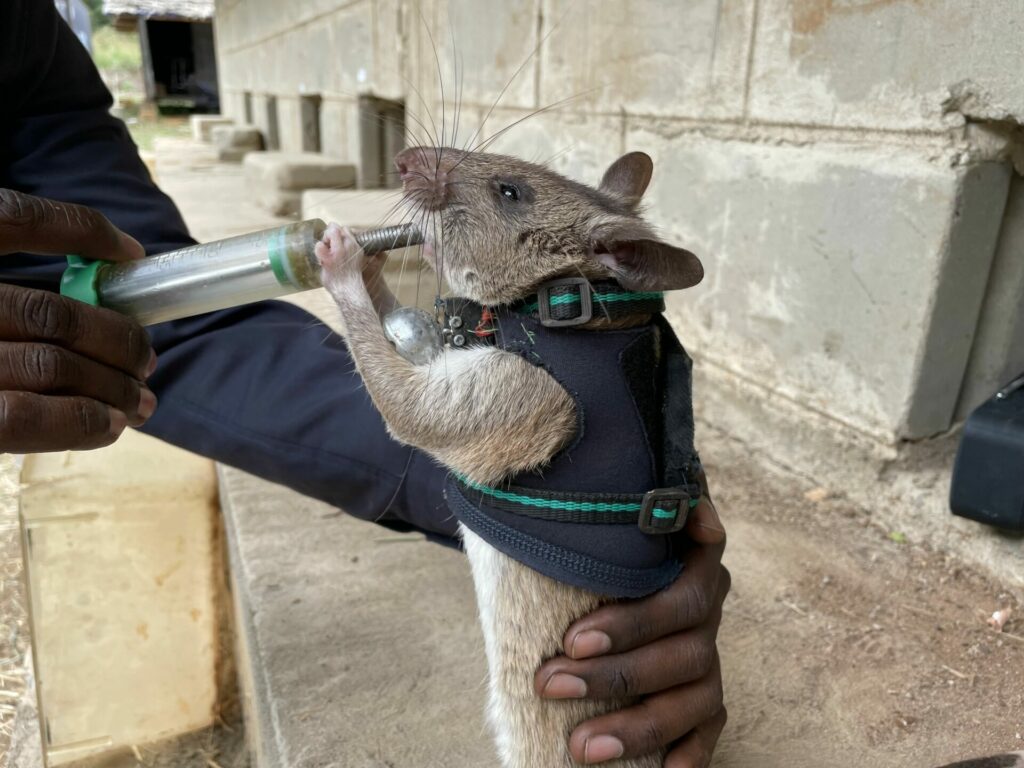 'On average, the rats took 14 sessions to reliably return to base point within 3 seconds of the beep in stage one, and 10 sessions to pull the ball for 3 seconds in stage two. Our most proficient rats were already reliably performing the basic behavioural sequence – go to victim, pull ball, and return to base point – within seven sessions in the third stage.'
Rats to the Rescue
The rats will soon be sent to earthquake-prone Turkey, where they will get the chance to work in the field, with search and rescue team GAE agreeing to trial the rat squad.
So far seven animals have been trained, with the scientists needing only two weeks to get them ready for their new roles.
Dr Kean, who studied ecology at Strathclyde University before undertaking an MA at the University of Kent, Canterbury, and a PhD at Stirling University.
She said she was originally interested in primate behaviour, but became fascinated at how quickly rats could be trained and how intelligent they are.
'There is a misconception they are dirty and unhygienic,' Dr Kean said. 'They are well looked after with us and are sociable animals.
'For search and rescue, dogs don't penetrate debris, they just sniff around the outside of it. So the rats will only be deployed after human and canine search teams have already worked the debris site.
We plan to release rats into debris sites from multiple entry points. We think they could probably go on average between 10 and 20 meters, with a maximum of about 30 meters, so we can cover a large area.'
The project is also training a total of 170 rats for other tasks including landmine clearing, sniffing out tuberculosis, and detection of brucellosis, an infectious disease which impacts livestock.