We're lucky here in the UAE when it comes to celebrating Christmas. Whether we're feasting on a traditional (nut) roast at a five-star brunch, visiting a local eco resort or laying on the beach topping up our festive tans on our Christmas holiday, we're not exactly short on glitz or glamour.
But many of us long for a Christmas holiday with plenty of cold play – a veritable pick and mix of pine-clad alpine resorts or delectable desert islands. Here is our wish list of festive hot and cold spots where we could be rubbing shoulders with world-famous celebrities – who, with very deep pockets, can afford the most luxurious Christmas holiday that money can buy – and the work being done in each place to tackle environmental problems to make these resorts sustainable as well as stylish.
Chamonix, Mont-Blanc, France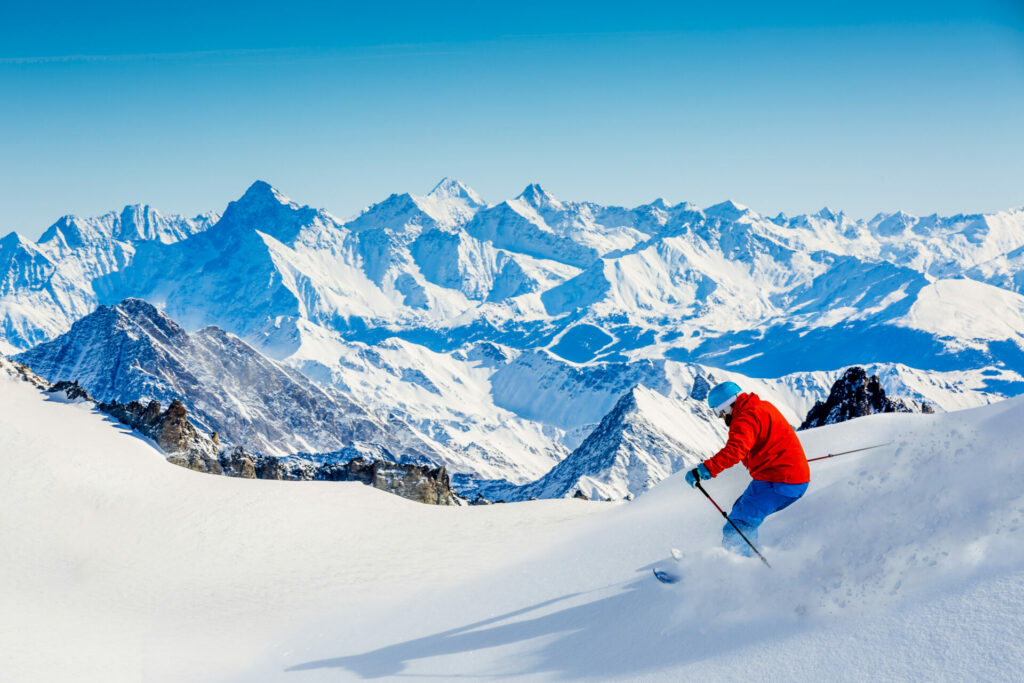 Hosting the first ever Winter Olympics back in 1924, Chamonix Mont-Blanc has been revered as the home of alpinism. With its superb mix of runs, it is a perennial favourite for a Christmas holiday with families and serious skiers alike, and is the hottest cold spot (or is that coldest hot spot?) for five million tourists per year including celebrities such as Kylie Minogue, Penelope Cruz and even various royal families.
'Chamonix is the go-to destination for anyone from royalty to celebrities requiring a super luxurious location offering superb ski facilities alongside outstanding accommodation and unrivalled gastronomic delights,' says Martin Bromley, General Manager of Les Rives d'Argentière – a 5-star hamlet of Chamonix chalets.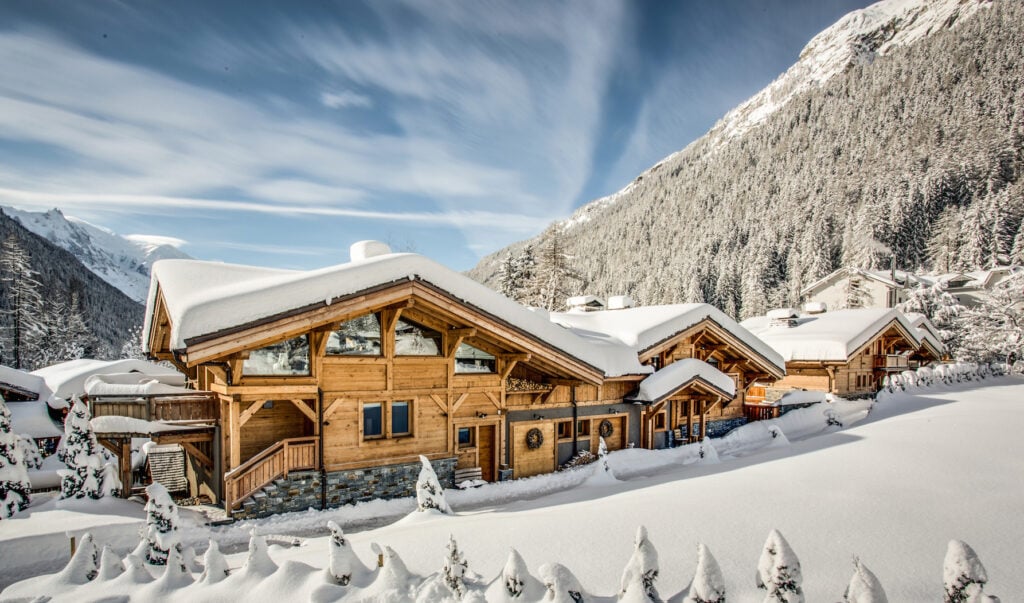 As well as the perfect location for the slopes, the chalets (which look like they're straight out of a Christmas holiday movie) have an outdoor heated swimming pool, private cinema which can be converted into a disco with a smoke machine –useful for party-loving celebrities who don't want to be spotted by the paparazzi – and even a fully-stocked cellar and library. There's also a gym, sauna, Hamman and massage room.
But be warned: even though most people flock to the winter wonderland to enjoy the mountain air, Chamonix does, thanks to the industrial plain of Passy below, have some of the highest air pollution in France. The V-shaped l'Arve Valley the pretty town sits in traps nitrogen dioxide from traffic, along with pollutants from the industrial sites.
Now officials are improving the rail network to reduce traffic, and they're offering financial incentives such as tax deductions if residents install sustainable heating systems and solar panels. Even HGVs that travel through the area are now predominately environmentally friendly – a staggering 94 per cent – so the air quality is improving.
Visit www.lesrivesdargentiere.com to learn more about this show-stopping hamlet of chalets for exclusive hire over the Christmas holidays.
South Beach, Miami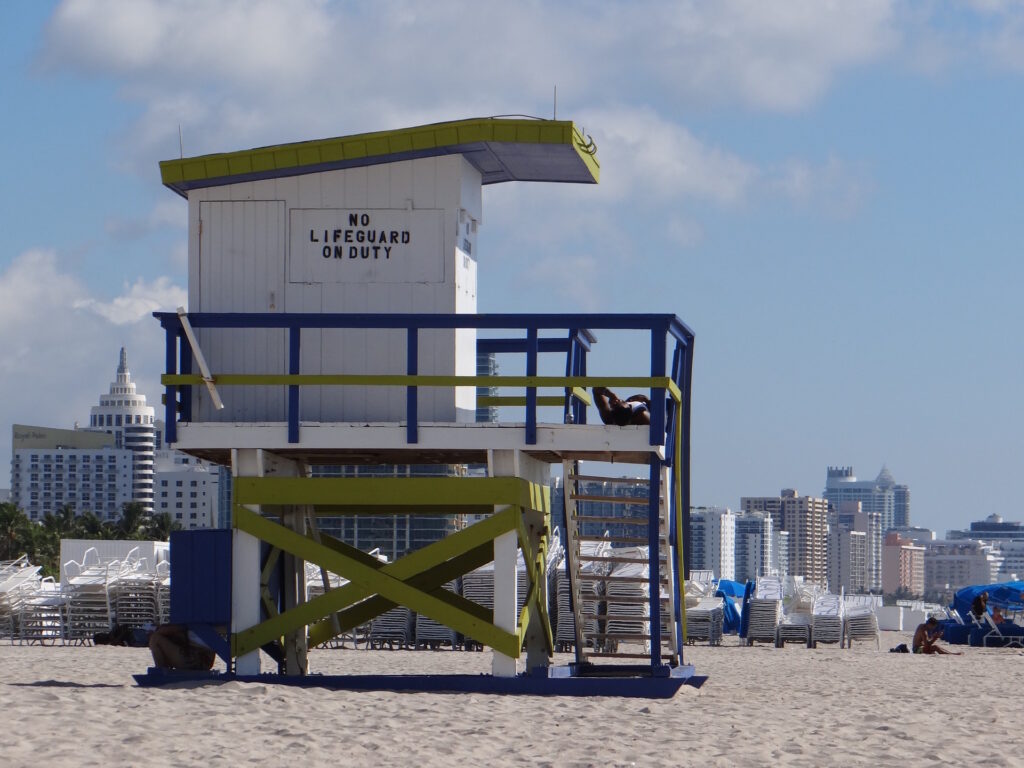 These days South Beach is as well known for its celeb spotting as it is for its iconic Art Deco architecture, but it wasn't always that way – before the construction boom of the 1980s, and hit television programme Miami Vice, the area was poor and suffered from high rates of crime.
Now a firm favourite with stars such as Jennifer Lopez, Justin Bieber and the Kardashians, South Beach's night life scene is the place to be seen during the Christmas holidays or to ring in the New Year.
Packed with vegan and vegetarian restaurants and juice bars, South Beach, like the whole of Miami, is committed to being a 'progressive, pragmatic city' in response to alarming sea level rises because of climate-change. To say that residents take environmental preservation seriously here is an understatement. Beach clean ups, bike sharing programmes, and locally-sourced sustainable menus are all attempts to have a positive impact.
Stay in luxury at The Villa Casa Casuarina, the former home of Gianni Versace, which has all original features, an outdoor pool and spa with treatments using organic products: the most fashionable residence for a chic Christmas holiday. www.vmmiamibeach.com.
Kakslauttanen Arctic Resort, Finland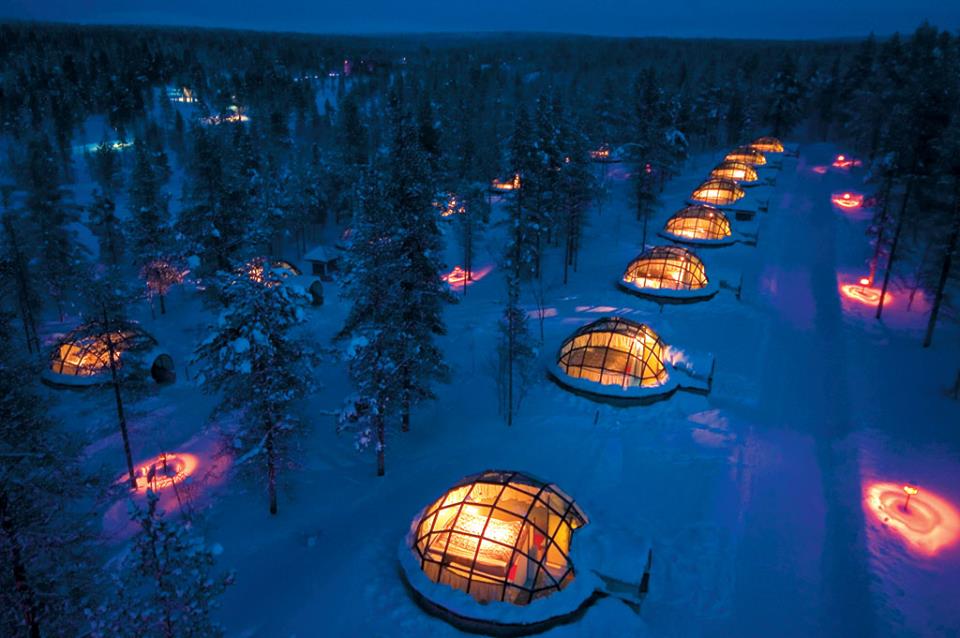 If it's good enough for world-famous fashion label Ralph Lauren it's good enough for us! From the sartorial to the seasonal, this enchanting Arctic resort, nestled in the wilderness near Urho Kekkonen National Park, in Lapland, 250 km north of the arctic circle is the ideal hideaway for immersing yourself in a smorgasbord of wintry delights including Aurora Borealis hunting, fondue eating and husky safaris.
Ralph Lauren shot their entire Fall collection at the Finnish resort a few years back, taking advantage of the 15-hours of sunshine per day to shoot the models on husky dog sled rides, inside traditional tepees, and in the surrounding snowy woodlands.
But you don't need to be a fashion designer to sleep under the stars in a thermal glass igloo- while sipping hot chocolate as the temperature outside drops as low as -27. The lack of light pollution during the peak season – from August to April – means there's incredible views through the domed ceiling of the Northern Lights as well as stars during the winter nights.
One of the world's natural seven wonders, the Aurora Borealis are formed because of the collision of gaseous particles from the earth's atmosphere with charged particles released from the sea. A burst of predominately green, yellow, blue and pink light can last from a second to nearly two minutes.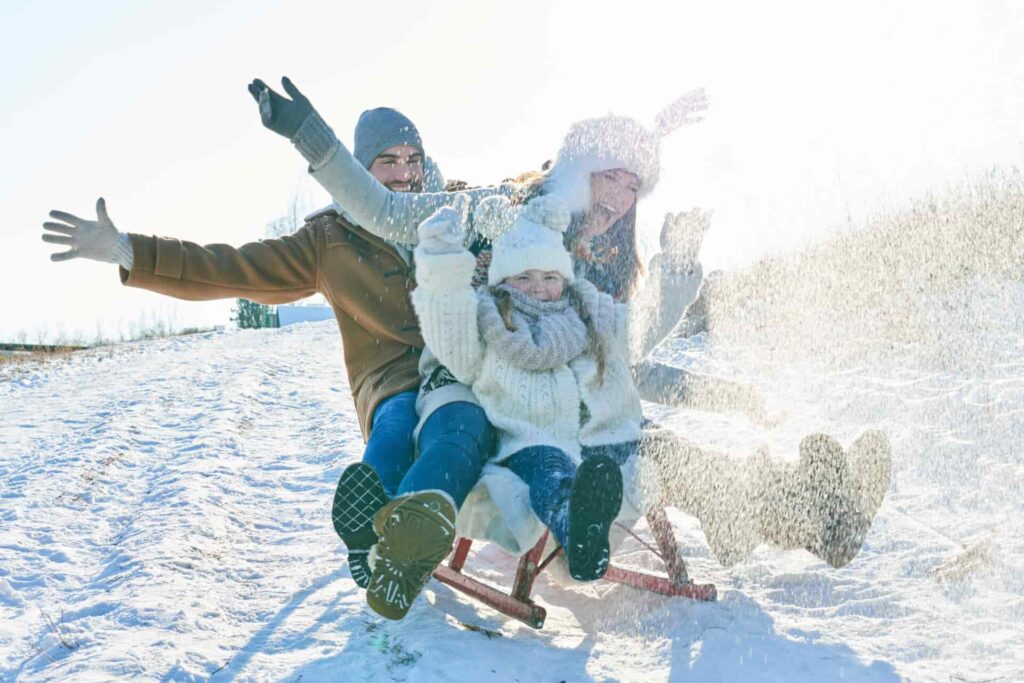 A holiday here offers a chance to reconnect with nature and rekindle respect for the environment. Stay in one of the glass igloos or one of the log chalets built by local skilled labourers and Sami artists, the indigenous people whose culture is strongly promoted here in the area they've called home for more than a century. There's even a Santa Claus house and a real snow ignoo, that's only available in winter.
The real beauty is, of course, the surrounding environment, which is one of the cleanest in the world. The water is so pure you can drink straight from the lake. And if you want to go ice swimming, there is a jetty that leads out to the water. If it is so cold it has iced over, the resort will cut a hole in the ice for you – so that you can tick it off your bucket list.
Visit www.kakslauttanen.fi to find out more.

Barbados, Caribbean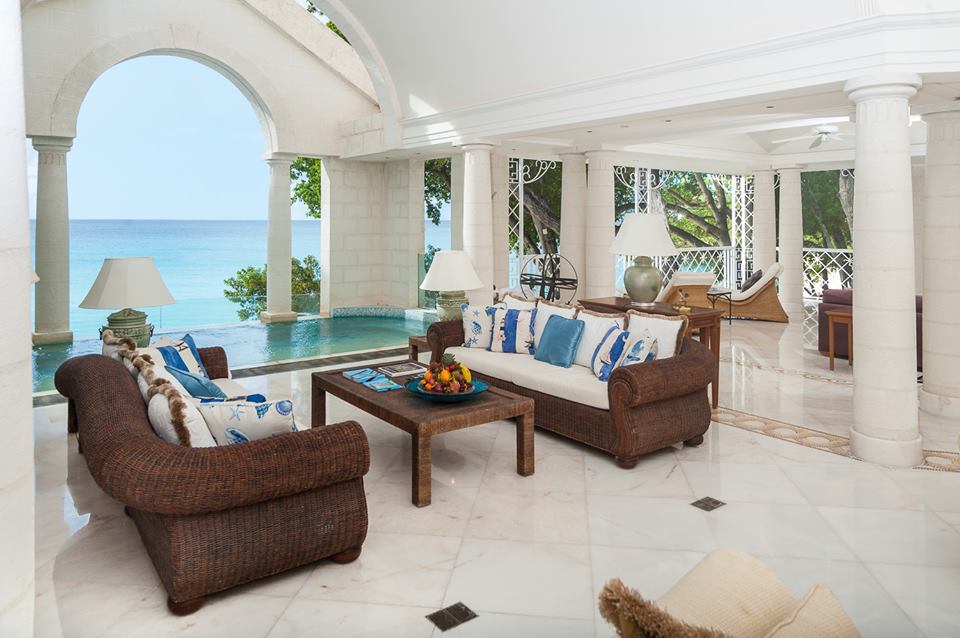 A holiday hideaway for the likes of Simon Cowell and the Rooneys, the Caribbean island of Barbados is a billionaire's sun-drenched paradise of plush mansions and smart restaurants.
Luxury beach-front resort Sandy Lane is the place to be – and be seen. But far from being just an opulent playground for the rich and famous, Sandy Lane is at the forefront of beach rehabilitation and marine conservation.
They are working on addressing the beach erosion in Sandy Lane Bay to protect the coast, preserve the area and reef for lobster, Barracuda, and several species of small fish and have a positive impact on the local economy.
A Leading Hotel of The World, a stay in a five-bedroom villa starts from $16,000 per night. www.sandylane.com
Aspen, Colorado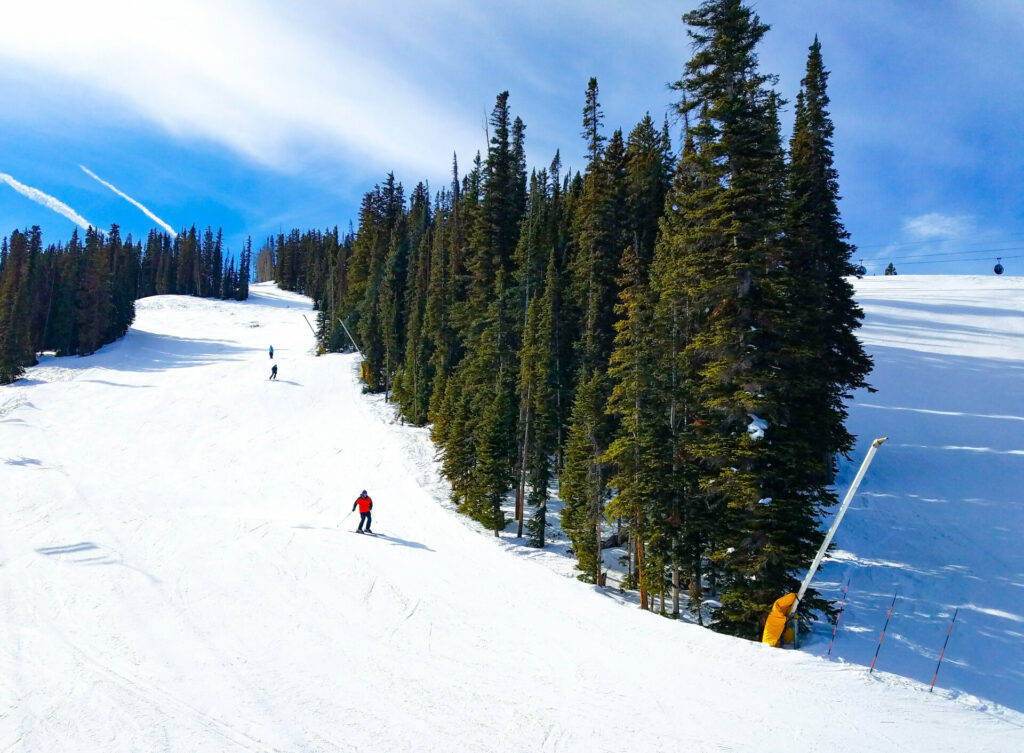 With the gloriously picturesque Rocky Mountains for a backdrop, Aspen boasts the most expensive real estate prices in the United States, and has a list of designer boutiques that would rival Rodeo Drive. But there's another reason why tourists and celebrities including Kate Hudson, Mariah Carey and Gigi Hadid flock here: to ski.
Aspen boasts four ski areas, known as Aspen Snowmass, which keeps skiers from beginning level to professional entertained. But, like most other ski resorts, Aspen is being affected by climate change. In fact, the average temperature has increased 2 degrees F over the last 30 years. It now has a month's more frost-free days than in 1980.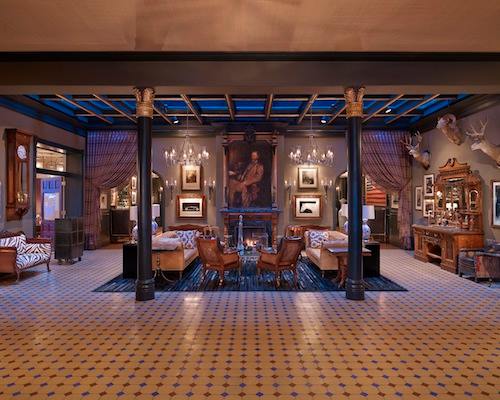 That's why Aspen Snowmass has a strong environmental foundation and policy to tackle the problem in myriad ways. As well as lobbying government on climate policies, it runs on 100 per cent renewable power, and has a waste-methane-to-electricity power plant which eliminates all of their annual carbon emissions.
The Aspen Centre for Environmental Studies educated 6,400 students each year about climate science. 'We depend on a healthy environment – clean air, stable climate and a healthy ecosystem – for our continued business success,' their environmental manifesto says. Their list of actions is impressive. They use efficient transportation, conserve water, work with suppliers to reduce waste and increase green product purchases, and focus on wildlife protection, weed management and habitat conservation.
During your sustainable Christmas holiday visit, stay at Colorado's crown jewel – the world-class Hotel Jerome – for a taste of the high life www.hoteljerome.aubergeresorts.com.