If you're a millennial, your childhood summers were pumped with Girl Power and Return of the Mack. In the 90s you borrowed CDs and recorded songs onto cassette, memorising all the lyrics printed inside the album sleeve. And if you were grounded and forced to stay inside watching TV, your friends were glued to the exact same thing (cue theme to The Fresh Prince of Bel Air).
Trends from previous decades come and go, especially with fashion and music. Inspiration is taken from icons and legends, revitalised to suit the modern era with a nod to its original genius. Look around. Young people are rocking a 90s clothing revival and Friends merchandise is so down-with-the-kids, it's retro-classic. But what about lifestyle?
Many millennials with memories of Ross and Co and Britney's breakthrough are now parents. Without trying to sound like an old fuddy-duddy, it's safe to say, things ain't like what they used to be. The world has cranked up a fair few notches and smashed into gear with its foot hitting the accelerator hard. I remember getting a mini portable TV for Christmas in the 90s. It was the size of a Gameboy and operated on four AA batteries with a long aerial. Getting a decent picture took forever, and by the time I'd tuned into Neighbours, the Six O'clock News had started and the batteries had worn out. I dreamed of a sci-fi world where I could watch anything, anywhere, anytime. But that seemed absurd.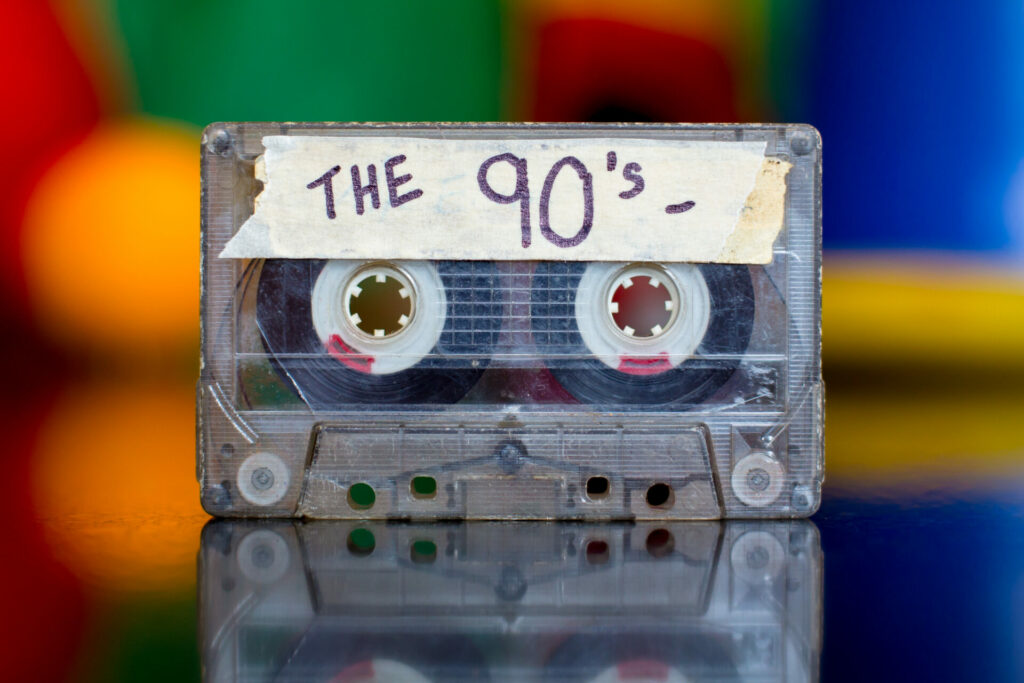 Now, bang in the middle of summer 2022, children are on a remarkably different wavelength to us Kids of the 90s. Little ones struggle with the never-ending list of choices on offer. It's created a generation of impatience. Screen-time is met with arguments – either what to watch or when to stop – and our attention spans have reduced thanks to the diversity of on-demand.
Kids can get anything – anything – with one touch. I remember desperately wanting to watch Who Framed Roger Rabbit? after loving it at the cinema, so I recorded the 'making of' documentary, watching it on repeat just to catch a glimpse of any actual scenes.
So what if we gave our children a 90s-style summer? Rather than book them into a gazillion over-priced activities and obsess about which YouTuber to zone out to, let's recreate some of the things we did during the holidays. Sadly, playing in the street is no longer much of an option. We've been forced into becoming more vigilant these days. But we can step back from the rush of technology. We can simplify.
It's OK to be Bored
When I was a kid and got bored, I found some paper and drew pictures. I cut out shapes of empty cereal boxes and made stuff using sticky tape. I lay on my bed and read a book. I sometimes looked out of the window and just daydreamed. I tried out new hairstyles and raided my mum's old earrings box. I practised some dance moves. Handstands. Being 'bored' is so underrated. And don't go to Instagram for ideas; kids need the motivation of boredom itself to unleash their creativity.
Nipping to the Shops
A post-Covid world has made online shopping our most natural instinct when it comes to needing stuff. Our kids won't remember going into a shop if we don't drag them along. And yes, I mean, drag. My mum dragged me around many shops because there was nowhere else to leave me. It wasn't all bad. Unless the shop was Carpetworld (yawn). It was bonding time and we'd always stop somewhere fun for lunch. Shopping meant exercise, chit-chat and imaginary play (beneath the clothing rails). Plus, if I showed a decent level of patience, I'd get a little treat. A pencil case or a chocolate bar. And that kinda stuff goes a long way with kids.
Postcards
We rarely receive a postcard, but everywhere still sells them! Buy a few stamps and let your kids choose some postcards, perhaps while browsing a bookshop. Let them decide who they'd love to send them to, then write them together and post. Not only is this a lovely activity but it has a fabulous end goal, guaranteed to make the person on the receiving end smile.
Talk on the Phone
Try this as a summer family challenge. Don't text or message, FaceTime or Zoom. Always call whoever you need to speak to. Let your kids hear you speaking instead of staring and stressing at your smartphone. If it's friends or family, pass the phone around and enjoy the simplicity of chatting; no embarrassing camera angles, no bad wifi, no awkward typos!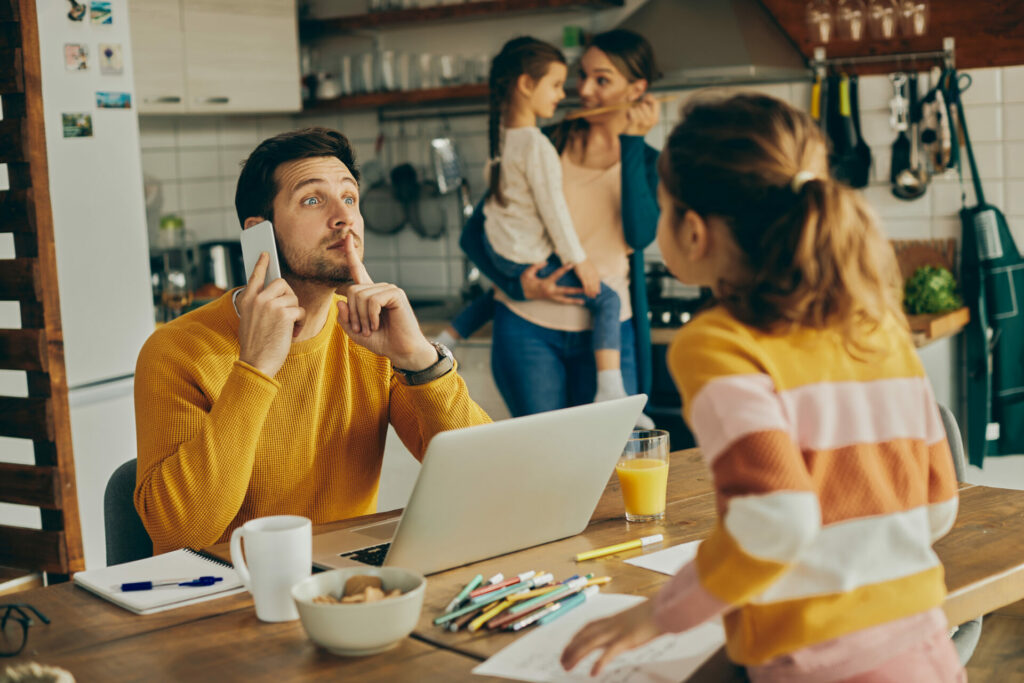 Be a Lazy Parent
Take the pressure off. You spend the whole year juggling work with school pick ups and jam-packing weekends with activities and socialising. Kids today do A LOT. So turn on the sprinkler and let them run into the garden while you do whatever you need to do. Make scrambled eggs for tea. Let them stay up and crash out, rather than bath and books at bedtime. Host a sleepover with torches and blankets and popcorn (and you'll get a break when the other parents return the favour). Choose your favourite 90s childhood movie and watch with your kids, again and again. Honey I Shrunk the Kids gets my vote!