Plans have been unveiled for Dubai Reefs, intended to be the world's largest ocean restoration and ecotourism project to be built off the coast of Dubai.
The concept project by developers URB, would include the world's most diverse artificial reef, covering 200 square kilometres that could be home to more than one billion corals and 100 million mangrove trees.
Dubai Reefs – which is currently only in the research and development stage – would also consist of an ecotourism complex made up of floating eco lodges, all powered by 100 per cent renewable solar and hydropower energy and a floating laboratory examining the best methods of marine restoration.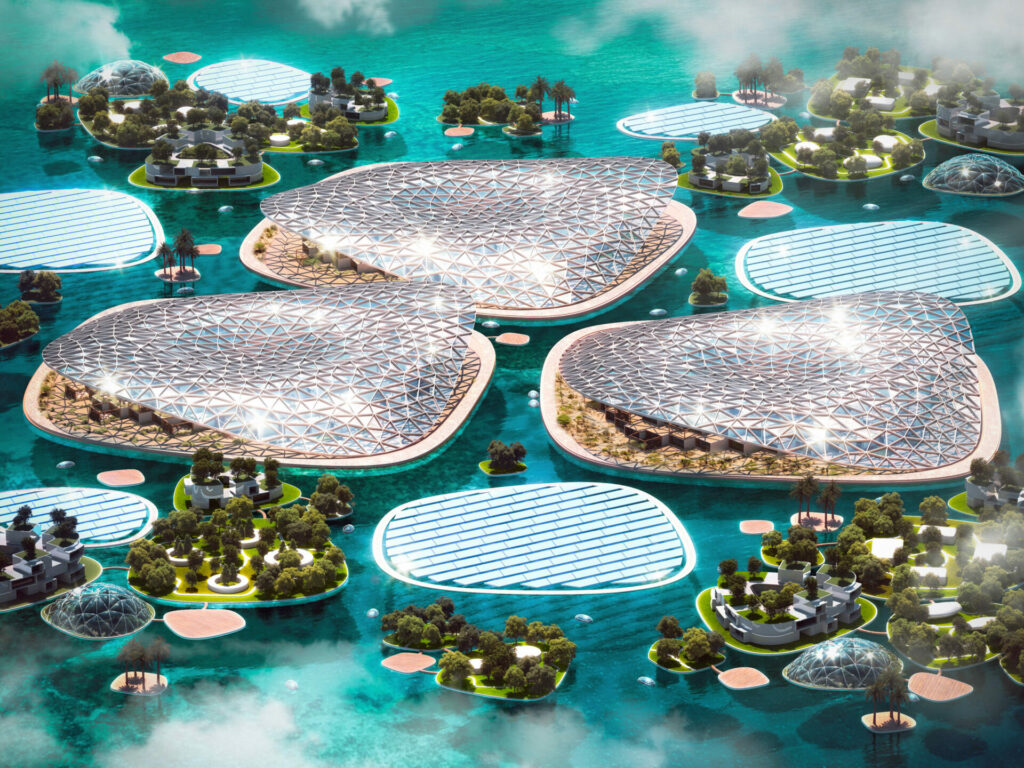 The laboratory, currently called Marine Institute, aims to lead a global ocean clean-up initiative, to eliminate the 5.25 trillion pieces of plastic debris that are currently polluting the world's oceans.
The developers outlined the thoughts behind the project: 'Over the last 30 years we have lost 50 per cent of the world's corals. Our cities should be in a symbiotic relationship with our oceans – adapting to each other, benefiting each other and working together.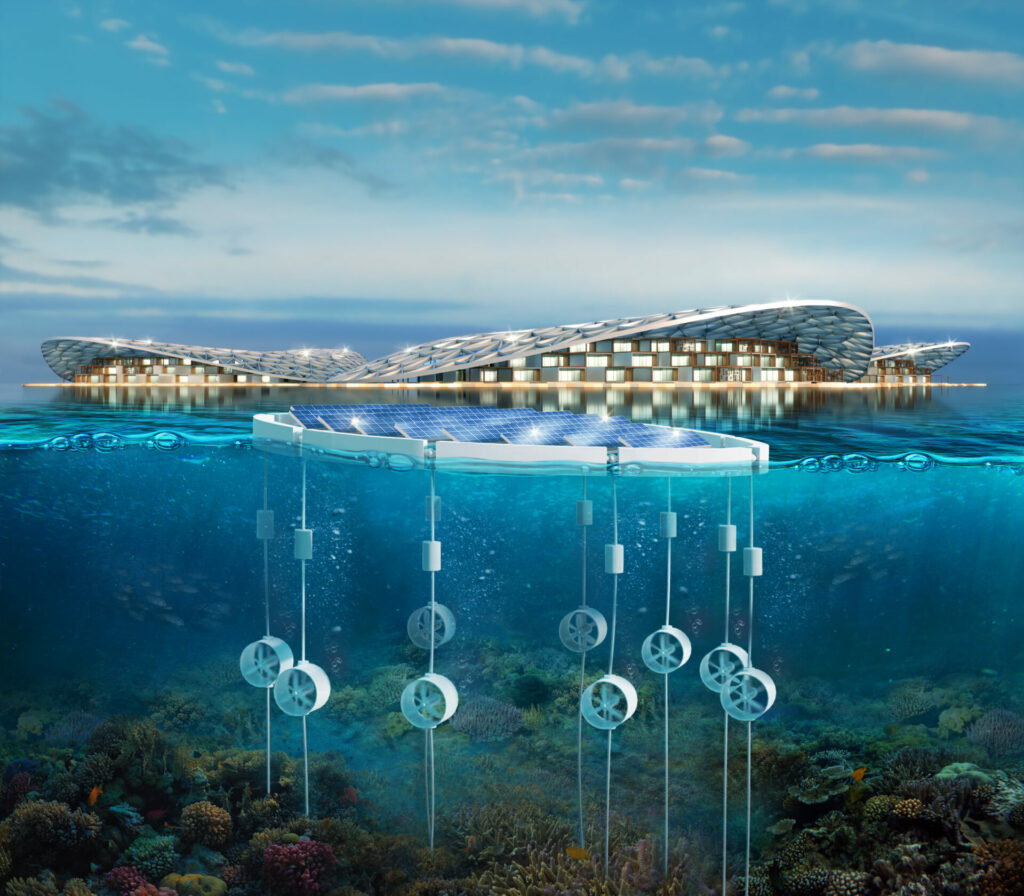 'The ocean is the planet's life support system. Our oceans hold almost 97 per cent of all the water resources on the earth and is the largest ecosystem on the planet, containing 94 per cent of the earth's wildlife.
Dubai Reefs The Eco Hub
The plans also include residential, hospitality and retail spaces including wave farms, with power going to Dubai's grid, and ocean farming.
The project would also include residential properties, retail outlets, educational facilities and research hubs, with a total built-up area of about 80,000 square metres and a target of creating more than 30,000 green jobs.
Regenerative Ocean Farming is another key feature of the project, which is a climate friendly food production technique.
CEO of URB, which is based in Dubai Design District, Baharash Bagherian, said the project would see Dubai as a pioneering force in creating sustainable ocean communities worldwide.
'The health of our cities is intrinsically tied to the health of our oceans,' he said. 'The ocean is the source of life controlling everything. Given that everything on our planet is connected, a healthy ocean is a healthy city. Our ocean will be entirely different by the end of the century if we don't take action today.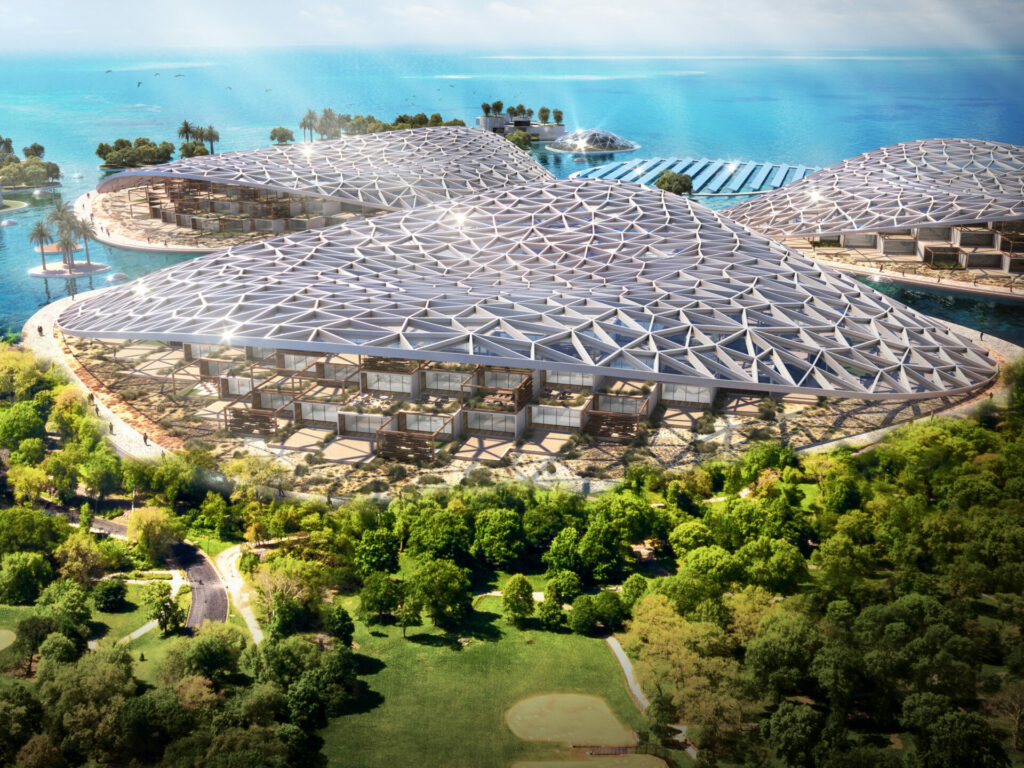 'As an innovative coastal city, Dubai is best positioned to lead such a transformation. Beyond creating a unique resilient destination for ecotourism and marine research, Dubai Reefs aims to become a blueprint for ocean living, whilst mitigating the impacts of climate change.'
Technology will also play a major role in the planning, construction, and operation of Dubai Reefs. Artificial intelligence will be used for monitoring, and programming, in addition to the use of innovative technologies such as Biorock – a waste water treatment programme – and 3D printing, which will be used to create replicas of natural coral formations.
Depending on when the project receives funding, the first phase of Dubai Reefs could be realised by 2030 transforming Dubai into a eco-destination.
For more sustainable news stories head to our NEWS section