According to the United Nations and the Palestinian Children's Relief Fund (PCRF), the humanitarian crisis in Gaza is escalating with each passing hour.
The Israeli bombardments, which began on Oct 7th when Hamas militants launched an attack on Israel killing 1,400 people and kidnapping 200 hostages, has to date resulted in at least 9,000 Palestinians deaths including 3,760 Palestinian children, according to the Ministry of Health in Gaza.
Civilians in Gaza – 40 per cent of whom are under the age of 18 – are facing severe shortages of vital necessities including food, clean water, shelter, medical care and the fuel required to operate critical life-saving equipment. The complete destruction of entire neighborhoods has left residents without any safe refuge.
The United Nations issued a warning late last week, expressing urgent concern that there is a narrowing window to avert a genocide and a dire humanitarian crisis in Gaza. They conveyed profound disappointment over Israel's continued rejection of appeals to stop actions that could devastate the besieged region.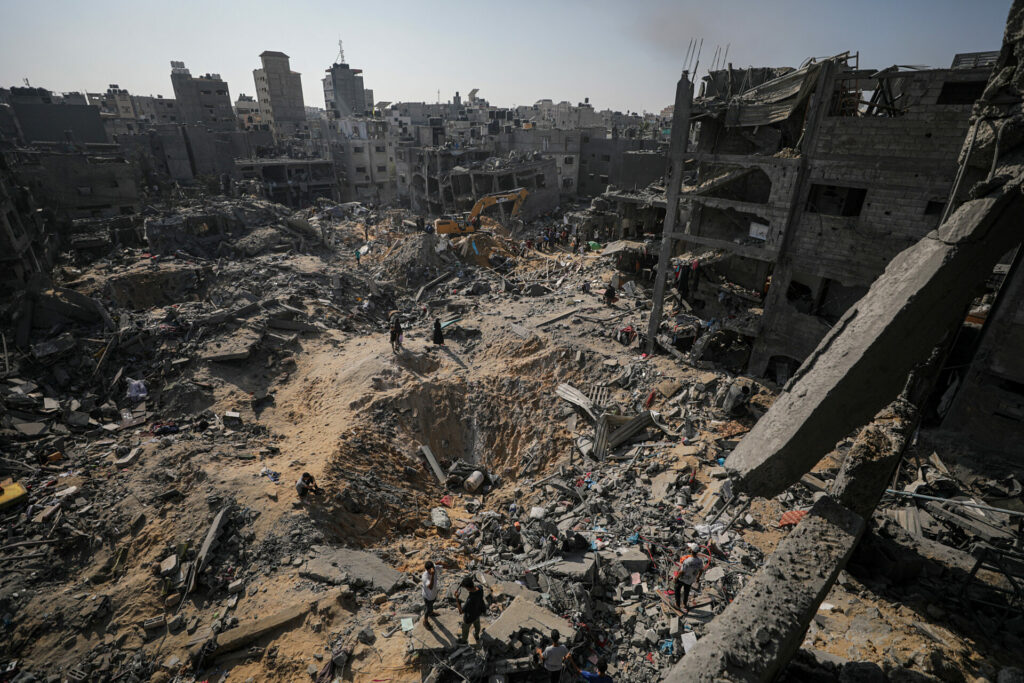 Despite it being more than three weeks since the start of Israel's military campaign, the influx of humanitarian aid into Gaza continues to be severely restricted.
Aid organisations, including the PCRF, are reporting an unprecedented surge in donations, indicating strong public backing for relief efforts, yet the accumulating supplies are still not moving past Egypt's Rafah border crossing.
On Friday, the United States called upon Israel to allow greater humanitarian assistance into Gaza and to intensify efforts to safeguard Palestinian civilians amidst the ongoing conflict.
This appeal came as Israel's Prime Minister firmly stated that the war, which has been ongoing for nearly a month, would persist until the release of hostages by Hamas.
Meanwhile during his third visit to Israel since the onset of hostilities, U.S. Secretary of State Antony Blinken emphasised the urgent need for a 'humanitarian pause,' to allow aid in for Palestinian civilians, highlighting the growing concern over the humanitarian situation in Gaza.
PCRF: A Lifeline for Palestinian Children
Established in 1991, the Palestine Children's Relief Fund (PCRF) is a US non-profit organisation responding to critical humanitarian needs of children. Since its inception, the PCRF has provided medical care to tens of thousands of youths irrespective of their nationality, religion, or ethnicity.
Steve Sosebee, the president of the PCRF, who is currently based in the United States, oversees a team of 40 staff members in Gaza including medical professionals who donate their time and skills to help children in need.
Steve noted that the fund, which typically operates on an annual budget of about $12 million, has experienced a significant influx of support, raising $15 million in the span of just 10 days. But with no sign of aid getting through and Gaza 'running out of time', a ceasefire he says is imperative.
The Ethicalist speaks to Steve from Ohio where he is currently based to find out what is happening on the ground.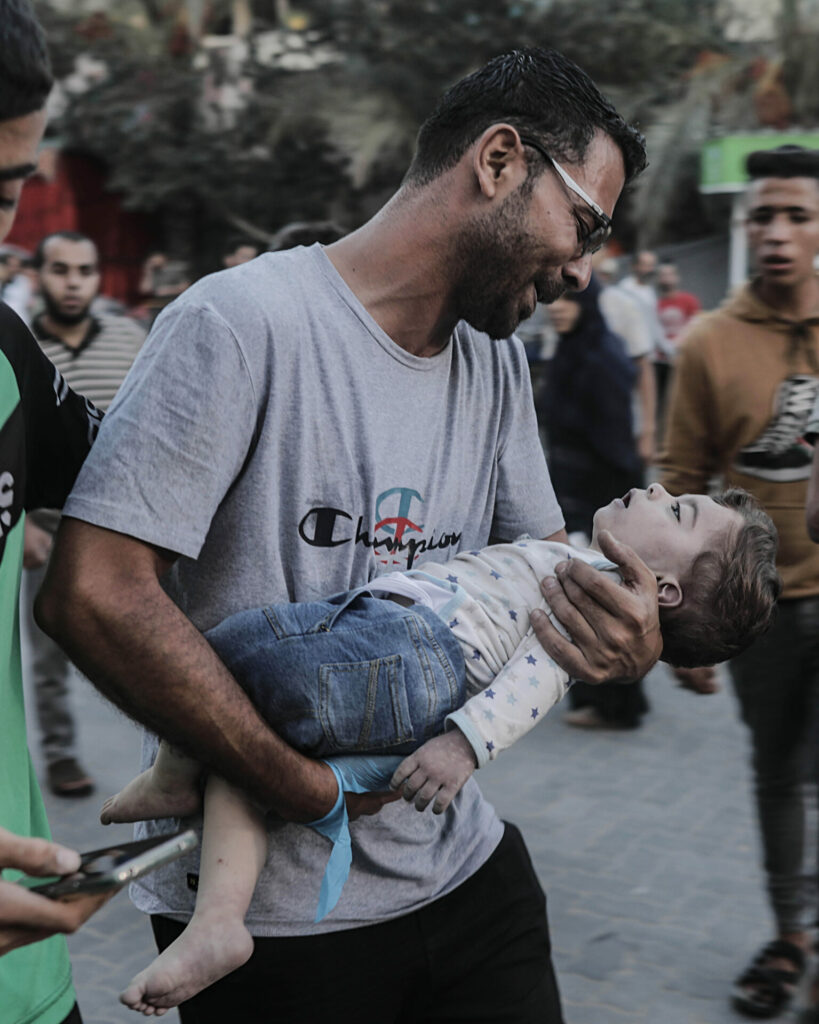 TE: Can you provide an overview of the current humanitarian situation in Gaza, particularly as it relates to the health and well-being of children?
PCRF: The current humanitarian situation in the Gaza Strip is a complete disaster by any measurement or standards. There is a shortage of food. There is a lack of clean drinking water. There are shortages of pain medication and hospital beds. There's a shortage of medical supplies such as sutures, burn grafting, treatments and materials. There is a shortage of chemotherapy drugs. People are living on the streets as 40 per cent of Gaza's structures have been destroyed. 1.5 million people, half of them children, are now displaced. No fuel has entered the Gaza Strip in over three weeks and it is running out; and endless list of necessities like food, bread and clean are at severe risk.
In addition, nearly 10,000 people have been killed or missing in the last three weeks out of a population of just over 2 million people. This is an absolute humanitarian disaster by any standard, unprecedented in the long and tortured history of the Gaza Strip in Palestine.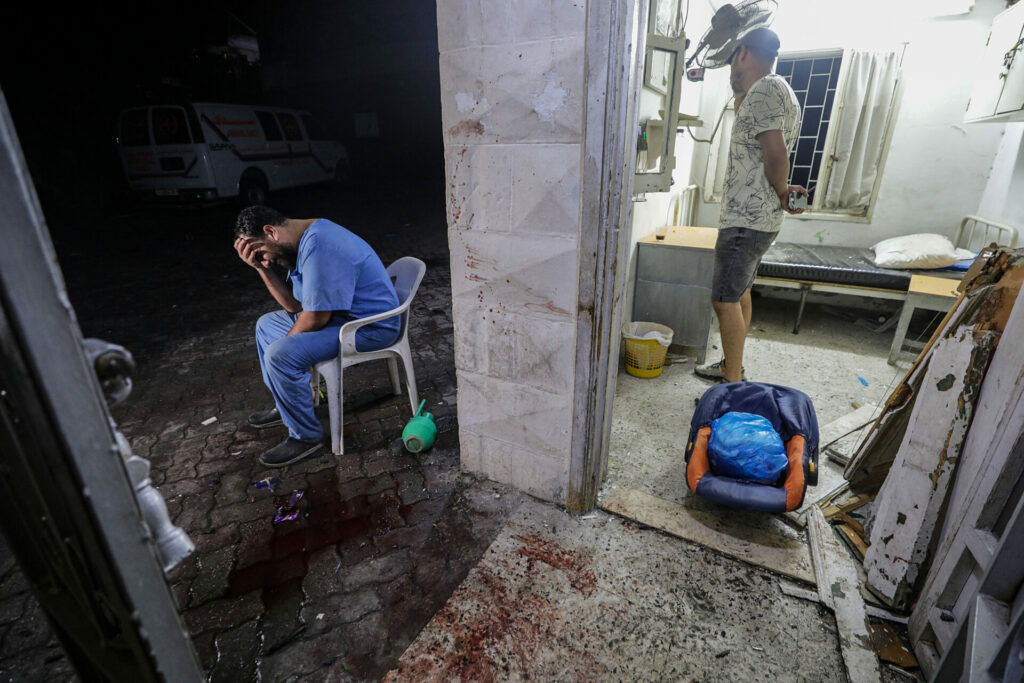 TE: Can you share the current status of aid delivery into Gaza, especially considering the reported difficulties in accessing the area?
PCRF: The only aid that has been permitted to enter the Gaza Strip over the past week has been made from the Red Cross and the Egyptian government. No NGOs have yet been permitted to ship into Gaza the necessities that the people need. The entering shipments are addressing less than 5 per cent of the needs of the entire population and have not alleviated the suffering of the vast majority of people there. Thousands of people are living in food insecurity, with a dire lack of clean water, poor sanitation, extreme medical needs, and lack of shelter.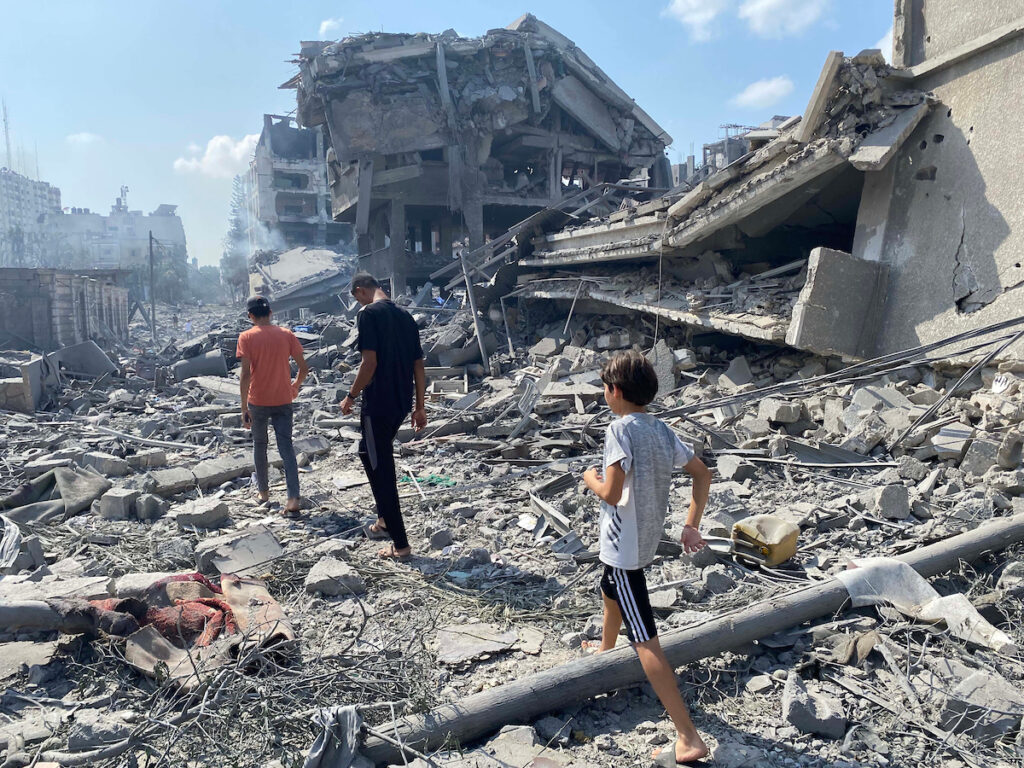 TE: The loss of thousands of children's lives in the conflict is devastating. Could you provide some insights into the immediate and long-term consequences of this tragedy for the affected families and communities?
PCRF: It is a huge challenge to put into context what it means to the Palestinian population and those 2.2 million people in Gaza who have endured such a massive loss of life among their people, particularly children and women, which make up 66 per cent of all the fatalities. These children have been killed most brutally by the bombings of their homes, churches, mosques, schools, hospitals, and other shelters, which has provided them no protection from air, strikes, and drone attacks.
The short-term impact is devastating to the families of lost children, or for those permanently injured. The long-term consequence is a traumatised society that will not be able truly to heal from this horrific experience.
TE: Some PCRF volunteers were stuck at the Rafa crossing. Have they been able to leave?
PCRF: Yes, our two of doctors, Dr. Barbara Zind, a pediatrician from Colorado, and Ramona, a Camorra, a prosthetic and orthotic specialist from Seattle, were both sheltering with other international aid workers near the Rafa border, waiting for coordination for them to cross into safety. They managed to do this two days ago. They have reported that those left there are increasingly short on food and water, and there is insecurity due to the bombings that continue to go around them.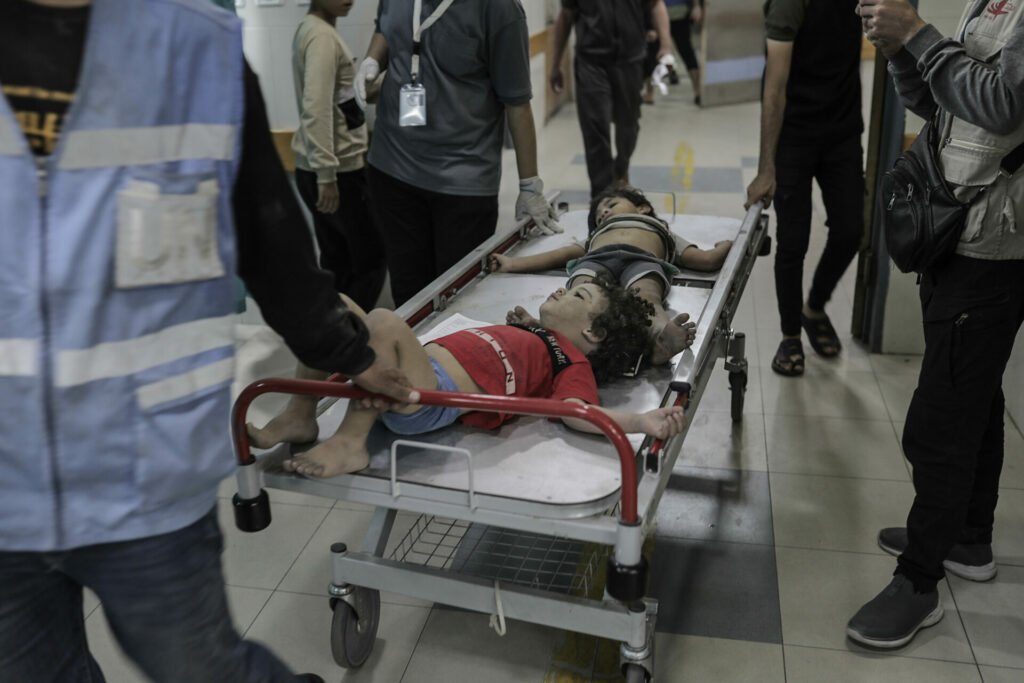 TE: What do you believe are the most critical steps that need to be taken to prevent further loss of innocent lives, especially children?
PCRF: An immediate cease-fire is needed to stop the continued bombing of homes, hospitals, schools, churches, mosques, and places of refuge where people are seeking safety. In addition, a humanitarian corridor must be open from Egypt to enable the hundreds of trucks with food, water, medicine, clothing, temporary shelter, and other urgent basic needs to enter Gaza and be distributed among the people. These are the critical first steps that are urgently needed to save the lives of hundreds of thousands of innocent children in the Gaza Strip
TE: Given the urgency of the situation, are there any appeals or calls for international support or assistance that the PCRF is making to ensure the well-being of children and families in Gaza that you would like us to highlight?
There needs to be a cease-fire now before any real aid or humanitarian support can be provided to the people there.