The 'overlooked' trade of wild Asian badgers in South Korea is a serious cause for concern, both for animal welfare and human health, according to scientists behind the first official study of the practice.
Led by the Zoological Society of London (ZSL), University College London (UCL) and Seoul National University, the study reveals a lack of protection for legally farmed and wild populations.
From traditional uses such as meat and medicine, to new uses in cosmetics including face masks and anti-aging creams, products derived from native Asian badgers and non native hog badgers are currently legally sold in South Korea.
However, evidence suggests that badger poaching still takes place in South Korea. 
Asian badgers are also legally hunted in China, Russia and Mongolia, as well as illegally within protected areas in China. Russia's established badger hunting season usually takes place from August to November.
In traditional Chinese medicine, balm made from badger fat oil is used as a remedy for variety of ailments and diseases such as pulmonary tuberculosis, pneumonia, bronchitis, stomach ulcer, inflammatory diseases of the kidney, intestinal diseases and colds.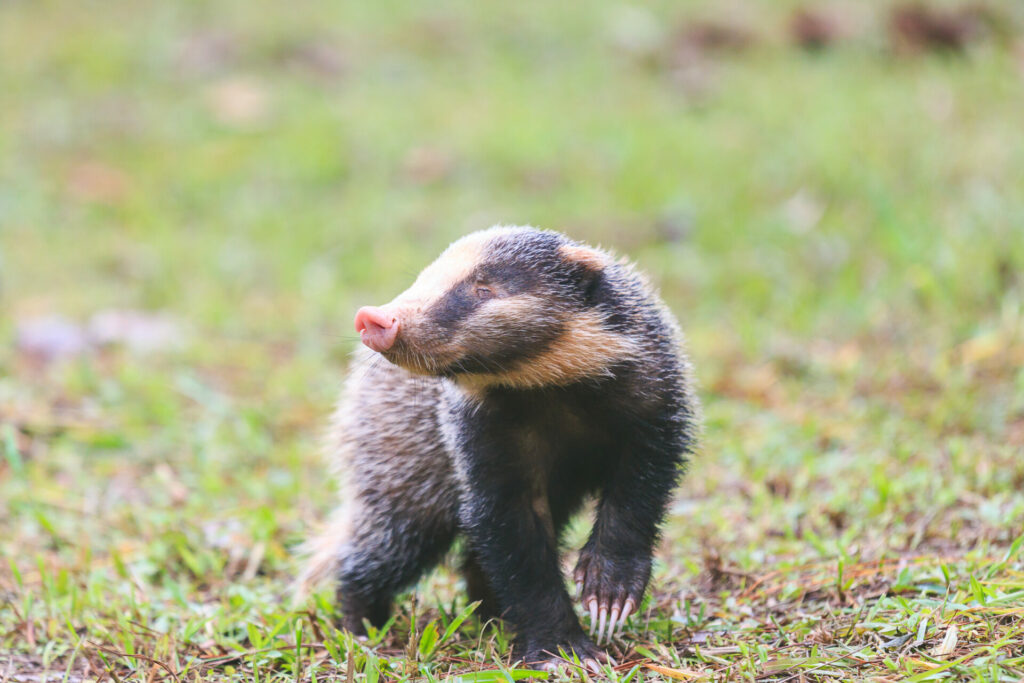 Lead author and dual ZSL and UCL researcher, Joshua Elves-Powell said: 'While badger farming was in-part introduced to alleviate pressure on wild badger populations in South Korea, we are concerned that it could have the opposite effect in the long-term.
'Illegal badger poaching is known to still occur in South Korea and there is a risk that the legal trade acts as a smokescreen for the sale of illegal products, or the stocking of badger farms with illegally harvested wild animals.
'While a fall in households involved in badger farming since 2001 would give the impression that the practice had disappeared, evidence shows that the number of captive badgers in some provinces has actually increased in that time.' says Elves-Powell.
Adding: 'Research into the wildlife trade is often confined to bigger, more charismatic species, leading to other animals and plants being overlooked. A key issue here is that wild Asian badger and hog badger populations are often poorly monitored, which reduces the likelihood of any detrimental impacts on wild badger populations being noticed.'
Risks of Farming Badgers
The research team described Asian badgers as sociable, curious animals that are distinct from their more familiar European counterparts, but which share many similar traits and behaviours, such as the building of underground setts.
Elves Powell said: 'We're still learning more about the species each year, but field surveys suggest that they may be an important seed disperser in the mountains of the Korean Peninsula.'
Co-author, Professor Hang Lee of the College of Veterinary Medicine, Seoul National University pointed out possible health implications
He said: 'The risk of disease transmission between captive animals and humans on wildlife farms has been widely documented, with one example being the outbreak of Covid-19 on mink farms in Europe in 2020 – mink being part of the same family as badgers – mustelids. We are concerned that badger farming may substantially increase the zoonotic disease risk in South Korea.'
The study also highlights the insufficient regulation of animal welfare standards on Korean badger farms. Poor conditions can result in high levels of stress in captive animals, which in turn increases the risk of disease outbreaks.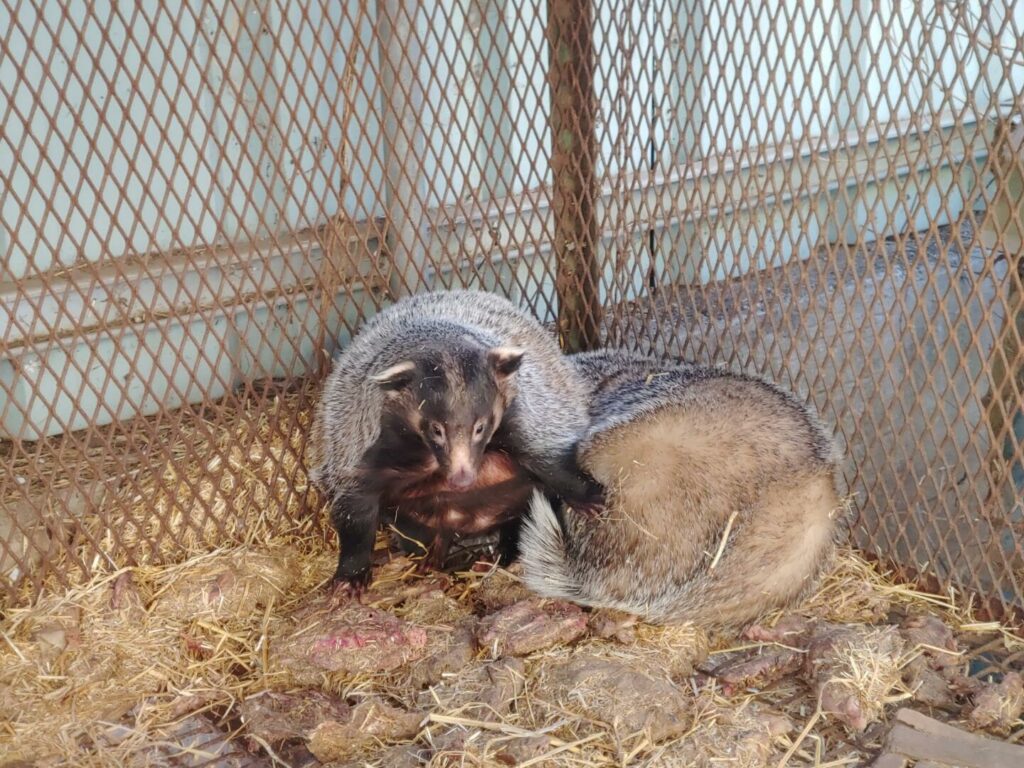 Badgers are territorial, highly social mammals who build underground setts in the wild, but the report shows that potential badger farmers are still presented with advice to build holding pens with wire or concrete floors to prevent badgers displaying their natural digging behaviours – as well as the separation of young from adults, and hormone injection in female badgers to induce breeding.
The researchers say that one option available would therefore be to phase out badger farming, in line with South Korea's new policy on bear farming.
Elves-Powell added: 'South Korea has recently announced measures to end all bear farming by 2026 following increasing domestic pressure. However, badger farming appears to present many of the same risks, including risks to wild animal populations, animal welfare and human health'
'We urge the South Korean government to consider a comprehensive strategy on badger trade that considers both animal health and welfare, as well as human health, concerns. At the same time, there is a need to urgently improve the quality of monitoring of the current badger trade.'