Back in 2015 in Ethiopia something strange began to happen. Donkeys disappeared. Owners, who relied on these pack animals, discovered piles of bones, muscle and viscera dumped in scrubland outside their settlements. Bloody carcasses, minus the hides.
More and more animals went missing, leading to extreme hardship. Ethiopia has the largest donkey population in the world and around 70 per cent of Ethiopians – particularly women – depend on the sturdy beasts. 'A woman without a donkey is a donkey herself,' goes a traditional Ethiopian proverb. Without this primitive mode of transportation for goods and water, children were taken out of school to run the errands instead. Communities suffered.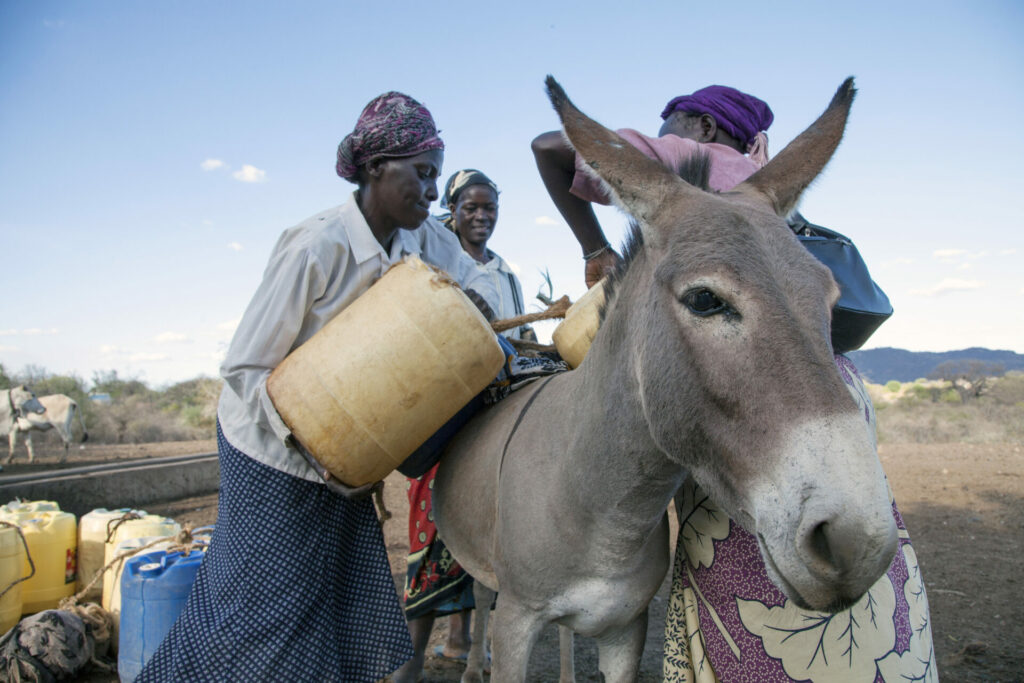 While Ethiopia was hardest hit by the disappearing donkeys, the pattern continued across the continent. Countless numbers were stolen and butchered. Millions more were bought legally and sent to slaughter. Numbers became scarce. Prices rose. In Burkina Faso, West Africa, for example, the price of a donkey rose from £60 to £108 between 2014 and 2016. Poor communities struggled to buy the creatures they had relied on for hundreds of years.
In 2016 investigators from The Donkey Sanctuary NGO began to look into this strange anomaly. What they discovered was truly shocking. Under the radar, and across the world, nothing less than a cataclysmic grab for the world's donkey population was taking pace– all in order to fuel a demand for a compound found in donkey skin that is used in Traditional Chinese Medicine (TCM). The substance, called ejiao, is a gelatinous glue-like substance created by boiling donkey skin and used for treating bleeding, dizziness, insomnia and a dry cough even though there's no scientific proof that it works.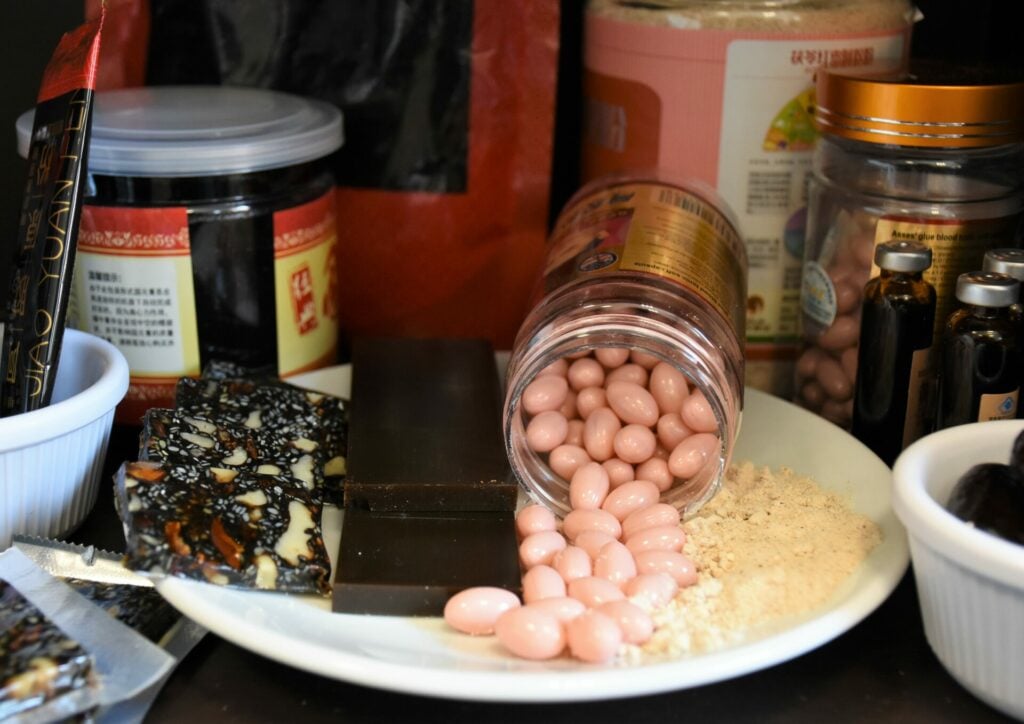 Subsequent research, in partnership with the University of Reading in the UK, suggested that around 4.8 million skins were required to make the 5,600 tonnes of ejiao produced in 2016. The China-based industry sourced approximately 1.8 million of these skins domestically. The remaining three million were sourced through a largely unreported global donkey skin trade.
The number could have even been higher as a spokesperson for one China's biggest ejiao producer, Dong-E-E-Jiao, confirmed that China imported 3.5 million donkey skins in 2016. As investigators dug deeper, they discovered a vast international network of donkey traders – some of which were legal and authorised, while others were illegal and linked to organised crime.
Donkey Farms
China's domestic donkey herd has rapidly depleted – down from an estimated 11 million in 1990 to around six million in 2014. That trend continues. Unsuccessful attempts have been made to 'farm' donkeys. However, they take two years to reach fertility and only have one foal a year so are unsuited to intensive rearing.
Instead, traders look elsewhere, placing unprecedented pressure on global numbers and contributing to the collapse of some national donkey populations, particularly in Africa where the rising prices have created an underground market in stolen animals. Donkeys are shipped across borders – often thousands of kms and in appalling conditions. Many die en route to the slaughterhouse.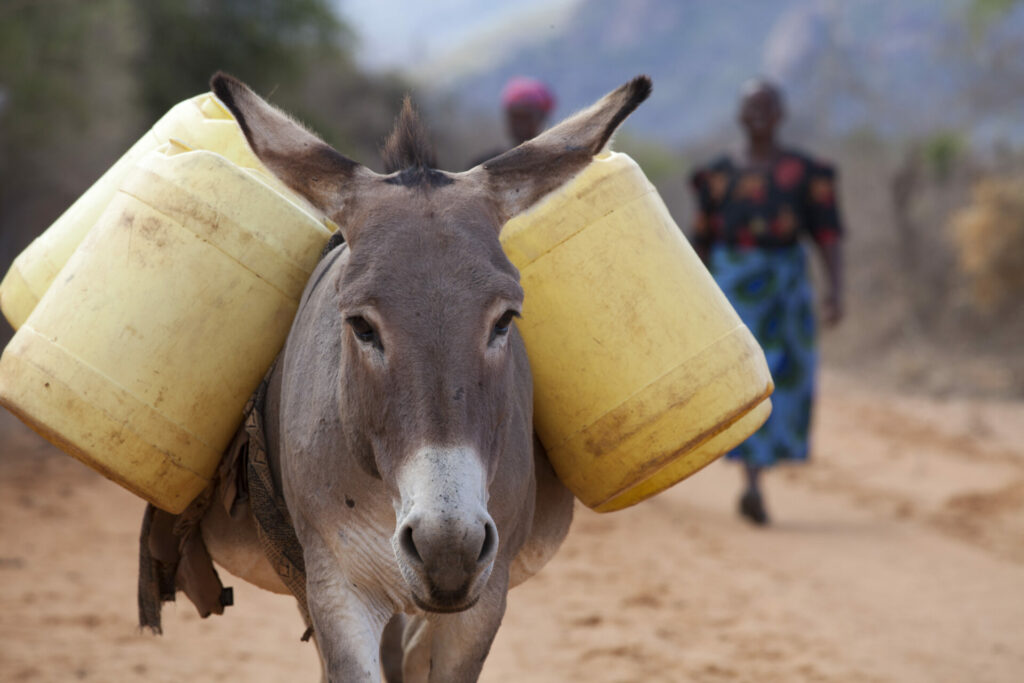 The Donkey Sanctuary published Under the Skin, its first ground-breaking report into this catastrophe in 2017. In it, they describe how villagers in one rural community in Tanzania awoke to find all their 24 hardworking donkeys stolen, killed and stripped of their skins overnight.
Simon Pope, tactical response lead at the charity says: 'It is almost inexplicable why this flew under the radar for so long. It came to our attention when donkeys were being found skinned on the peripheries of these communities in Ethiopia. When we started investigating, we realised the scale of what was going on.'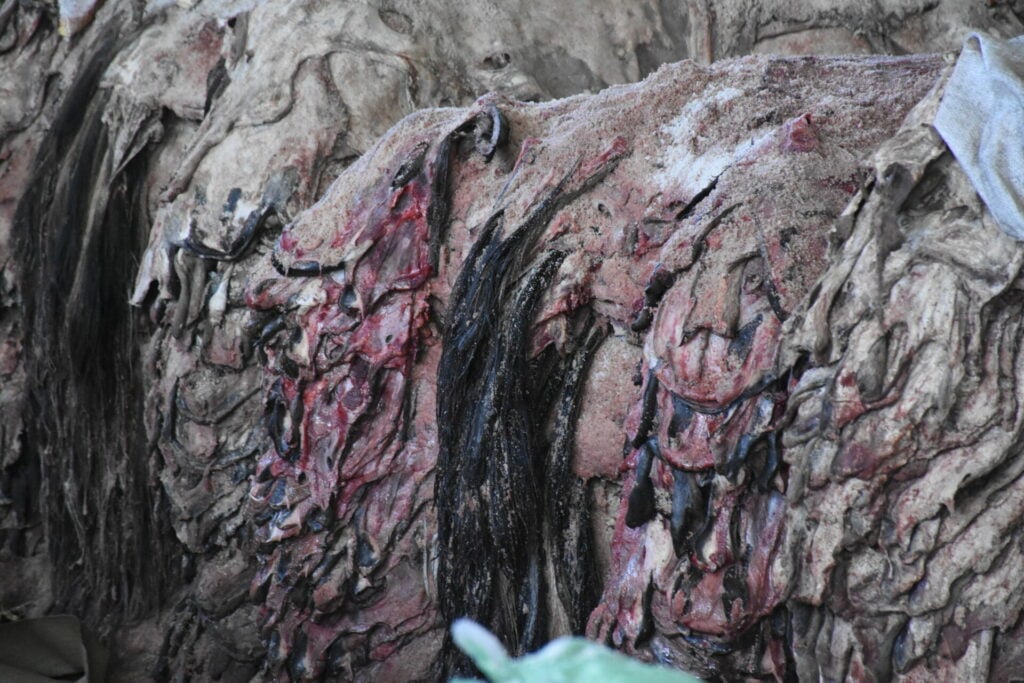 Indeed, as far back as 2010 the biggest Chinese ejiao production company, Shandong Dong-e invested over £2,700,000 in a donkey abattoir near Addis Ababa which was big enough to process 200 donkeys a day but was closed by the local authorities after the report was published. The local authority said that the killing of donkeys was against the 'norms and culture of the people'.
But rather than halt the donkey skin scandal, demand for ejiao grew with even more donkeys being killed.
In a 2019 follow-up report, Mike Baker, CEO of The Donkey Sanctuary, wrote: 'There is a global crisis affecting donkeys. Never before have donkeys faced this level of threat, as their local populations in some countries collapse due to relentless demand for their skins.'
Around the world, and often with the help of Chinese investors, businesses have attempted to exploit the demand for ejiao. In Northern Australia for example, a large population of feral donkeys are seen as pests. Here, farmers muster them into vast ranches and sell them for $800 each. In southern US states meanwhile, feral donkeys are rounded up and sent over the border to Mexico where they are slaughtered in unlicensed abattoirs and then shipped to China.
Traditionally, ejiao is supposed to be made from the skin of a 'well-nourished' black donkey using water from a specific river in Dong'e, China. But provenance doesn't seem to be a consideration for most ejiao manufacturers.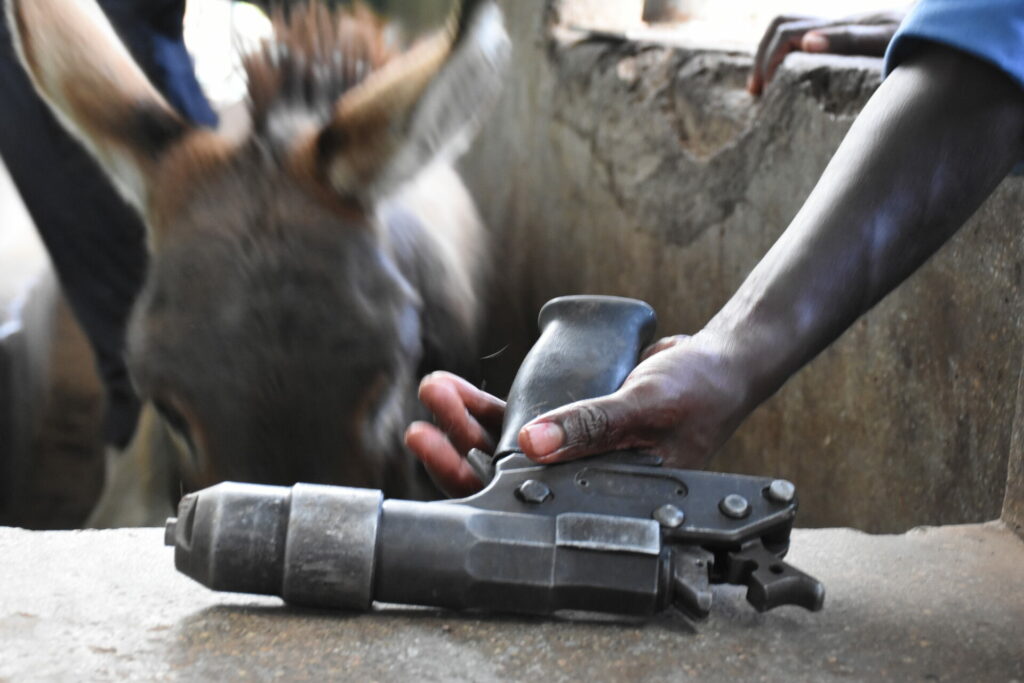 Freely available, on Amazon, ejiao is imported to both the US and Australia. As donkeys are not a protected species, there are limited international laws governing ejiao trade, and different countries have their own rules.
'Now, a large number of African countries which initially embraced the trade are saying enough, our donkeys are too valuable and are not for sale,' says Simon. 'Tanzania and Kenya supported the trade but are now turning their backs on it.
'We are starting to hear similar voices of opposition in South Africa and Botswana. When the supply gets cut off from one country, however, the trade moves elsewhere –to Zambia, Morocco and Egypt.'
In China, imported skins are only supposed to originate from registered abattoirs and processors which meet standards set by Chinese customs.
'If a slaughterhouse wants to export skins to China it must register with Chinese customs and prove that it complies with veterinary regulations,' explains Simon. 'The animals should be disease free, packed, shipped and licensed properly. That doesn't happen. We know there are many countries where skins are being shipped from unregistered facilities. Those skins could be loaded with pathogens which represent a serious human and animal health risk.'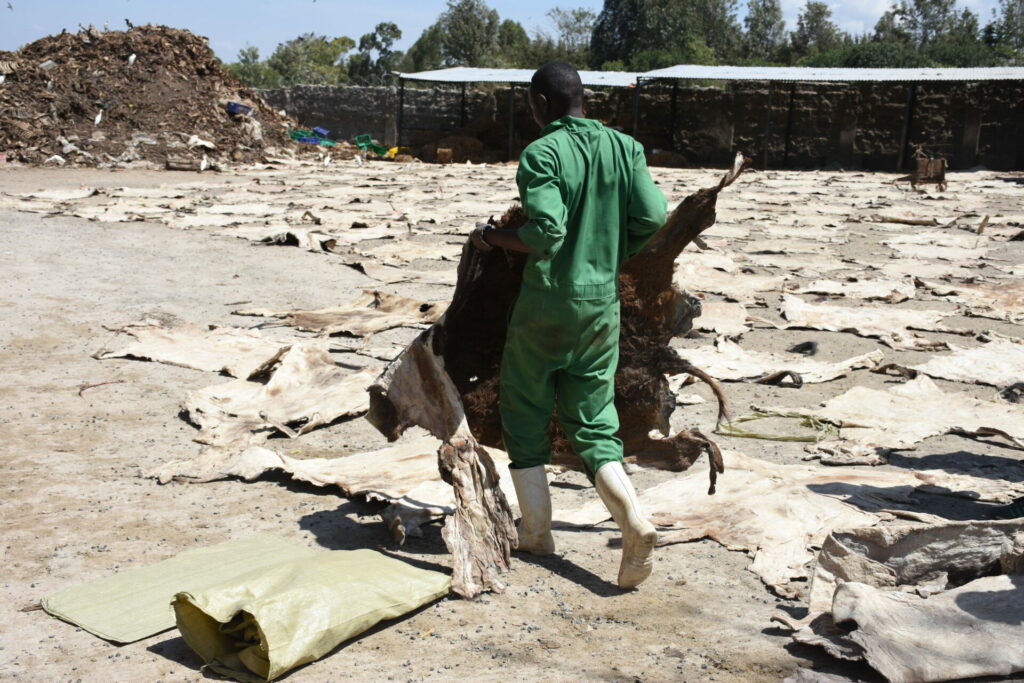 Earlier this year The Donkey Sanctuary released a third report on the links between the donkey skin trade and organised crime. Citing findings from Oxford University's Saïd Business School and Wildlife Conservation Unit (WildCRU), the report reveals how trade and shipping channels used by skin traders are exploited by criminals engaged in wildlife, arms and drug trafficking and other illegal activities such as money laundering, passport fraud and corruption.
Many used established drug-trafficking networks to transport the hides and in countries where the sale and export of donkey skins is legal, hides were bundled in with other illegal wildlife items, or illegal drugs in a practice known as 'parallel trafficking'. A fifth of traders identified also sold other trafficked wildlife products, including pangolin scales and elephant ivory.
These activities are often conducted in plain sight. Unregulated eCommerce websites and well-known social media platforms including Facebook, Twitter, Instagram and Youtube, as well as the dark web, have been found selling donkey skins alongside illegal goods.
WildCRU found 15,000 items for sale on seven websites, alongside postings offering 13 endangered species. But, despite the publicity surrounding the report there has been no reaction from the social media companies named within it.
'We have not had a single response of acknowledgement from any of them,' says Simon.
While the news is grim for the faithful donkey, there are some positive signs. In recent months authorities in countries where the donkey trade is banned, such as Pakistan and Nigeria, have been more proactive in enforcing the law. In May, Nigeria Customs Service seized a consignment of 3,712 skins and made four arrests. In January, the Nigeria Agricultural Quarantine Service (NAQS) warned that the country's donkey population risks extinction and cautioned Nigerians to desist from illegal killings and trade of donkeys.
Hope For Future
In the US, a new bill to outlaw ejiao was introduced to Congress by Virginia Representative Don Beyer. It aims to prohibit sales or transport of the substance. The US is the world's third-largest importer of ejiao, importing $12m worth each year, but The Ejiao Act (HR 5203) would prohibit sales of the product or transport in either interstate or foreign commerce.
And although it is hard to gauge public opinion in China, where they still eat dog meat for luck, there are suggestions that not everyone is a supporter of ejiao. In February 2018, on Weibo, the Chinese version of Facebook, an account "12320 Health Hotline" published a list of things deemed not worthy of buying during the Chinese New Year. Ejiao was on it and was described as nothing more than 'boiled donkey skin.'
12320 Health Hotline is a secondary agency belonging to the country's National Health and Family Planning Commission which consults and reports public health complaints. The post spurred heated arguments among TCM groups. Many interpreted the post as an official statement. Even some financial analysts said the 'official opinion' may affect China's ejiao industry. The post was later deleted but it gave a tantalising suggestion that, perhaps, opinions are finally beginning to change.