You eat mindfully, use clean beauty products and wear a mineral sunscreen, but just how eco is your haircare regime? If you think that improvements can be made, starting with sustainable, nasties-free shampoo, you'll be interested to hear about Boho, Dubai's new ethical hair and beauty salon, which has just opened its doors in Q Gardens Boutique Residences, Arjan, Dubailand.
Specialising in creative hair colour, haircutting and styling, customised scalp treatments, grooming and nail services, Boho uses select brands and practices to bring sustainability, eco-preservation, and kindness to the forefront of their services and the local beauty industry.
Products used come in sustainable packaging and feature high quality, naturally derived ingredients; even the spacious salon's interior uses sustainably sourced materials. With ethics at the core of the business, the concept aims to create a space to help women look good, feel good and, most importantly, do good.
Boho's vision is to weave love for the earth and its people together with an exceptional beauty experience. The majority of brands are vegan and ethically sourced, with one of the key brands being Davines. As part of its vision and mission, Boho works only with brands that adopt ethical ways of working and an eco-friendly approach; this includes staff being fairly compensated, sustainable packaging and practices integrated to off-set carbon emission.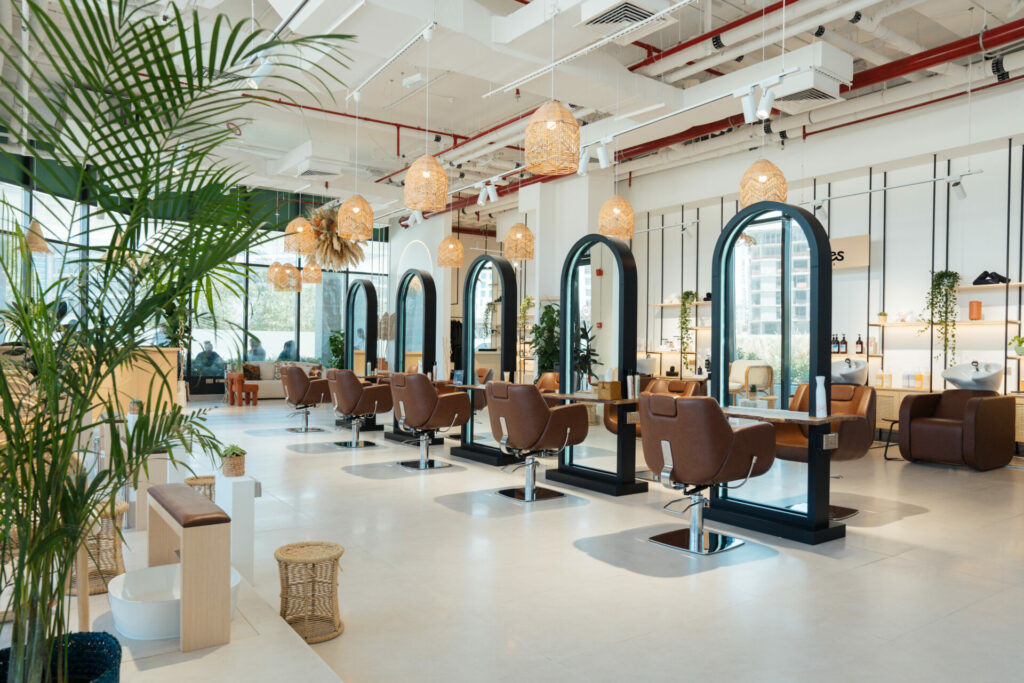 'I believe that there is more awareness now among customers when it comes to shopping sustainably and ethically,' says Layla Al Hajjaj, founder of Boho Salon. 'They want to shop more responsibly, however, they may not be able to due to the limited options in this region. This is where businesses should play a role, by filling the gap and providing sustainable products and services that allow consumers to make better shopping choices.
'Businesses have a responsibility towards the community and the environment – we should be striving to give back and have an impact while generating profit,' Layla continues. 'When I was creating the Boho vision, it was important to me to start a business that is based on my personal values, with an identity that makes it stand out among other salons in the area.'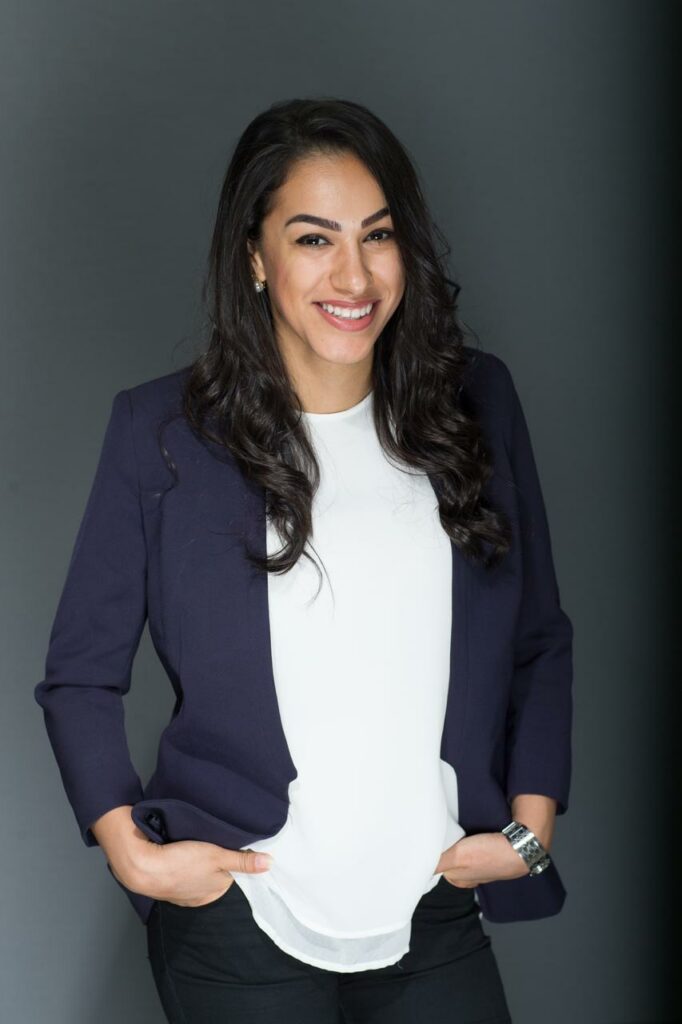 Here, Layla shares her tips for adopting a more eco approach to haircare:
No Shampoo Nasties
Choose a shampoo, conditioner and haircare range that is free from harsh chemicals such as sulfates, parabens, polyethylene glycol (PEG), phthalates, formaldehyde, triclosan and dimethicone. These not only leave lasting damage to the environment, but they can cause severe damage to your hair and scalp. If your scalp is damaged, you could face dry, brittle, and heavy tresses.
Sulfate is a salt that forms when sulfuric acid reacts with another chemical and is what makes shampoo foam as you massage it into your hair but this chemical detergent, which is made from petroleum or coconut and palm oil, can irritate the eyes, lungs and skin. They may even be contaminated with a substance called 1,4-diocane, which has caused cancer in laboratory animals though there is no medical or scientific link to cancer in humans.
Parabens preserve the shelf life of products but can disrupt your natural hormone balance, cause skin irritation, affect fertility, and cause neurotoxicity. Look on the label for butylparaben, methylparaben and ethylparaben.
Polyethylen glycol (PEG)is a thickening agent, often made from petroleum, that has been classified as a developmental toxicant which means it can damage or disrupt human development. It may be contaminated with that nasty 1,4-diocane, which has been linked to cancer in lab animals.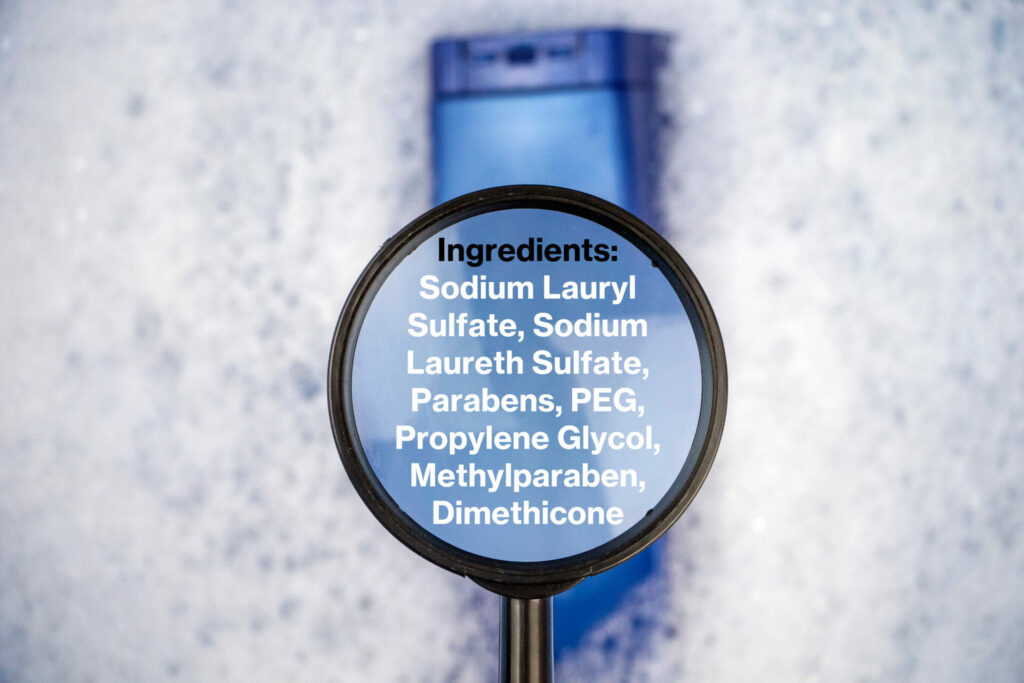 Triclosan is an antibacterial agent that is endocrine disruptor, which can lead to infertility, fetal harm, immune system issues, weight loss or gain, depression, and uncontrolled cellular reproduction. As a xenoestrogen, triclosan can displace estradiol from its receptors and potentially increase exposure to estradiol, which has been a risk factor identified for the development of breast cancer.
Formaldehyde is a preservative that cause toxicity, affect asthma and high levels exposure can cause cancer, including rare types. It is also called quaternium-15 on labels.
Dimethicone is a form of silicone used in shampoo to make hair soft and silky but it can build up and irritate or burn your scalp.
B-Corp Beauties
Buy from a brand that ethically sources its ingredients and use recycled or biodegradable packaging. There are brands that go above and beyond with B Corp certification – this means they have incorporated sustainable practices across their entire supply chain and operations such as Davines and Innersense Organic Beauty. As a client, I like to support their commitment and shop from them, as opposed to other brands that aren't taking sustainable steps.
First Hand Experience
Avoid buying products without using them on your hair first! Always go to a salon, try a shampoo and blow dry, treatment and styling service, then see how you feel about your hair and buy based on experience. This will avoid having many products in your shower that you are not using.
Recycle, Recycle, Recycle
Recycle your bottles – Recapp and Reloop both offer a recycling pick up service in the UAE from your home.
Bamboo Brushes
Swap your plastic brushes for a more environmentally-friendly option like a bamboo brush. These are much less wasteful (many can be recycled) and are miles better for looking after your hair.
Visit bohosalon.ae or follow them on socials @bohosalon.ae. For bookings call 04 331 3568.