It's that time of year again. The annual onslaught of cards, chocolates, flowers, social media tributes and emails for Mother's Day have begun.
This year, it will be 18 years since I lost my lovely mum and I still find Mother's Day a difficult, painful reminder which seems to catch me off guard every year.
It's really just a day, isn't it but I have found it particularly bittersweet since I became a mother myself. While I celebrate my role as mother to three (mostly!) wonderful children, I mourn the loss of my own mum, who adored children and never got to meet mine.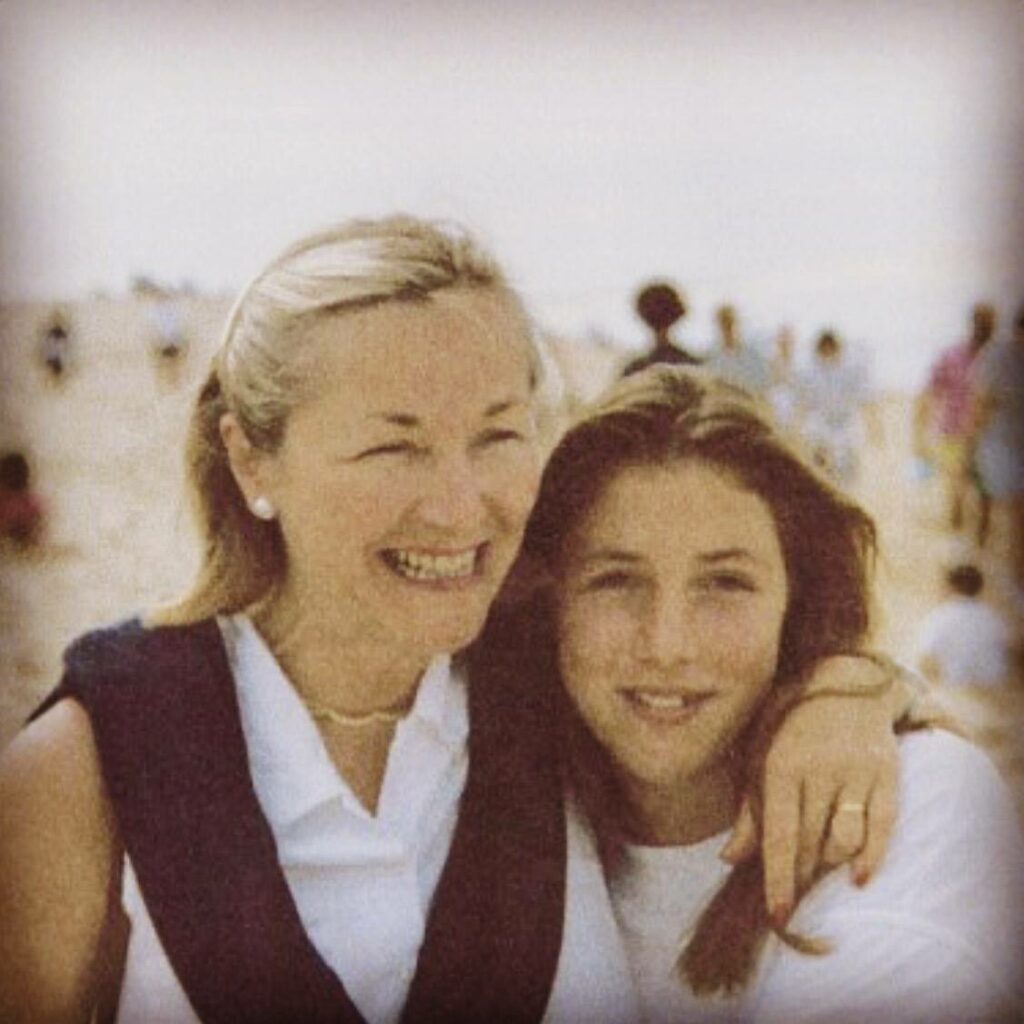 It might sound a little churlish but I hate going out on Mother's Day because seeing other women out with their mums and grandchildren makes me feel empty and envious. Sadly, I'm not alone.
Motherless Mother's Day
Kate Peers, a fellow mum without a mum and founder of the Department Store for the Mind, says she also finds it a really difficult day and opts out of all the Mother's Day mailing lists well in advance. 'I appreciate the companies who give me the option to unsubscribe,' she says. 'Just because I have kids, it doesn't mean I have to love Mother's Day.'
Kate always tries to take some time for herself on the day and appreciates 'thinking of you' messages from friends. 'After breakfast in bed, I usually ask my partner Dan to take the kids out while I read the papers in bed and chill out. I take the time to remember my mum.'
Cheryl Strong, founder of Project Bravebirds, which runs retreats and workshops for motherless women, says she struggles with the commercialisation of Mother's Day: 'It's up there with the anniversary of my mum's death which makes the lead up to the day very emotional,' she says.
Cheryl has, over the years, started planning an activity on the day itself so she doesn't just stay at home and wallow.
'I still think of my mum and her beautiful memories but being present and grateful for what I have and spending the day with family and friends really helps,' she says. 'This year, I'm planning on a walk with friends, followed by a lunch with our families. The kids will play while the parents chat.'
Triggering Trauma
Dipti Tait, a grief therapist and author of Planet Grief, says that Mother's Day can be very triggering for women for a number of different reasons, including those who have suffered a baby loss or who are not child-free by choice. 'It's also important to consider those of us who may not have good or healthy relationships with our mums,' she notes. 'Mother's Day can bring up past pain and trauma that can feel deeply uncomfortable.'
Dipti recommends navigating the run up to the day with a number of self-care practices, including acknowledging how you are feeling. 'This gives us permission to ask for support or to give ourselves leeway to feel sensitive around this time,' she says. Tuning into your emotions can help reduce the overwhelming sense of loss. 'By practicing mindful kindness and self-compassion, we can help ourselves feel the loss and any other feelings that may surface, such as guilt, abandonment or sadness.' This, Dipti says, helps us move through the grief process.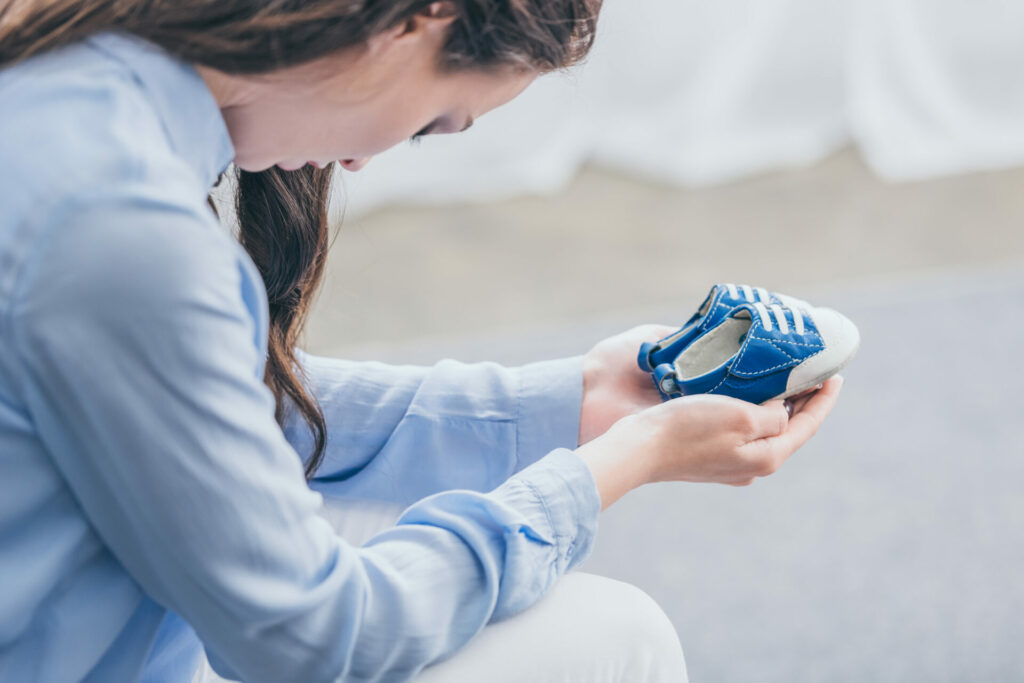 Emotions such as anger, resentment, guilt, shame, blame, sadness, fear, loneliness. low mood, demotivation and 'comparitis' are perfectly normal, she says. 'Once we understand them to be symptoms rather than problems we will then begin to heal and move into self-acceptance.'
Psychologist and author Anna Mathur, says that in order to support a friend through Mother's Day, you firstly need to ask how they are feeling about it – whether they would like to acknowledge it or just let it pass.
'This will give you an insight into how comfortable they feel approaching Mother's Day,' she notes. 'Don't feel pressured to say the 'right' thing, so much so that you end up feeling stifled and therefore say nothing. Just a short and simple message saying "thinking of you today, I'm here", can really help when it comes to simply acknowledging the complexity of emotions on the day.'
If your friend has lost a baby, trying to understand how they are feel in the run up to Mother's Day could also help. 'Ask your friend whether they would like to be distracted or comforted as the day approaches,' Anna advises.
Remember also, Anna says, that grief comes in waves, even if years have passed by. 'Landmark days can stir feelings of grief, so remove any expectations of how your friend may or may not be feeling,' Anna says. 'It can be hard seeing someone we love grieving, but the most supportive thing we can do is sit with them and their grief, rather than try and alleviate it.'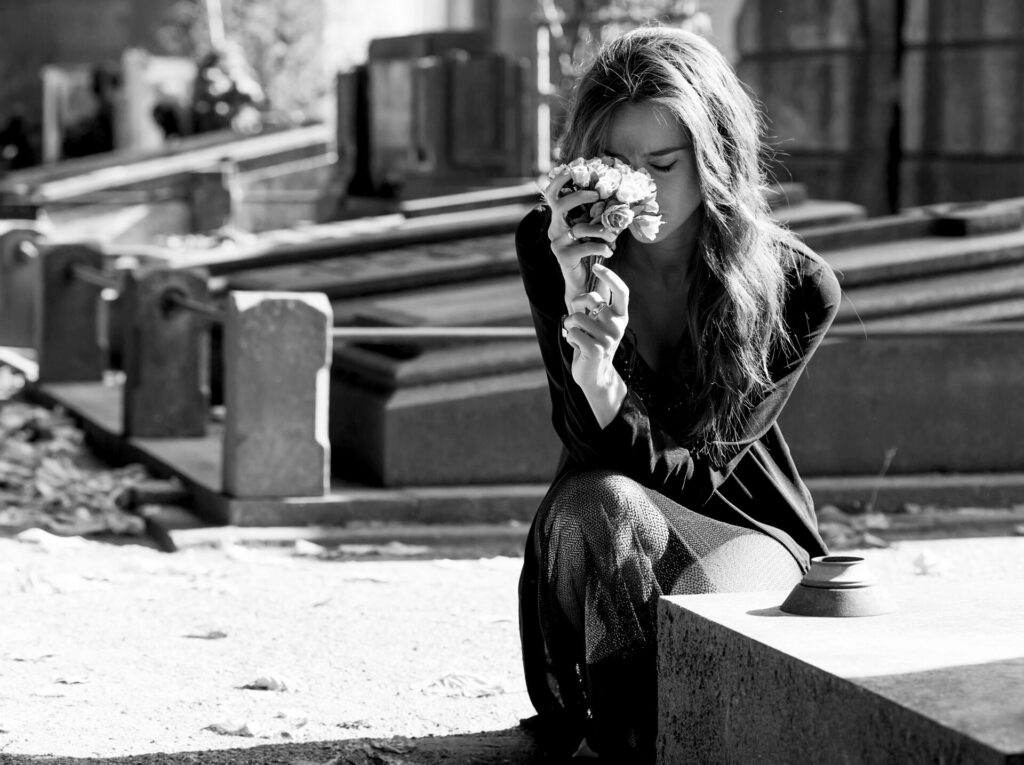 If your friend has children, she might like the opportunity to go and spend time on her own, perhaps visiting a grave or special place, in order to have a moment of reflection or focus on her grief, Anna says. 'Offering to facilitate this by entertaining the kids for an hour could be a really nice gesture and something your friend could really appreciate.'
One of the things I have learned is that grief is not a finite process. You learn to live with loss but if you scratch the surface it's always there, just underneath one fragile layer. In my experience, the people who acknowledge this, even if it might make them feel a little uncomfortable, make the best sort of friends. Especially on Mother's Day.
For more wellbeing articles like this, visit our SELF section