If anyone deserves to be spoilt on their special day it's the mums out there and with Mother's day fast approaching in the UAE (March 21st) it's time you found the perfect gift to say thank you for a lifetime of care and kindness. Whether you break the bank on something she's been coveting for years or keep it simple and rustle up breakfast in bed, you'll set Mum's day off on the right foot by letting her know all her hard work hasn't gone unnoticed.
This year instead of buying her something that's been imported with a hefty carbon footprint, however, why don't you also give a small nod of appreciation to Mother Earth by opting for something local? You'll be supporting a small business, your community and the planet all at the same time. And if, like us, you've left it to the last minute, you can be sure that a local business will pull out all the stops to make sure you get the gift on time.
And don't forget that Mother's Day isn't just for your own mother; grandmas, mother-in-laws, step-mums, friends with newborns, or even an unrelated woman in your life who shows you the love and kindness of a mum, will all be touched to be remembered.
So, whether the mother in your life loves quality time or gifts, these local products and experiences are sure to leave a smile on her face for Mother's Day and beyond.
The Sleep Gift: Morphee: Adults' Meditation and Sleep Aid Box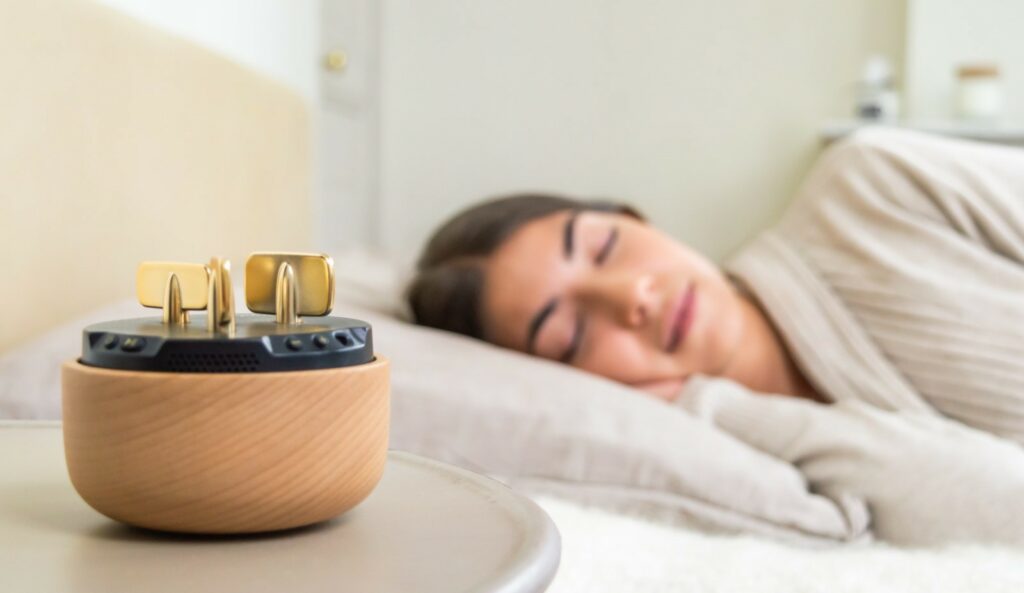 What better Mother's Day gift than the promise of a good night's sleep every night? Morphée – a new sleep and meditation aid – assures customers exactly that. Combining meditation and sophrology* (a relaxation therapy) techniques in a sleek, unconnected and screen-free device, it contains 210 combinations of guided sessions to ease the mind  and body into total relaxation.
Priced at AED450, Morphée is a natural solution to help manage anxiety, stress, and sleepless nights, and is available from UAE grown sustainable family concept store, My Backyard Chronicles.
AED450 mybackyardchronicles
The Soap Gift: Unwrapped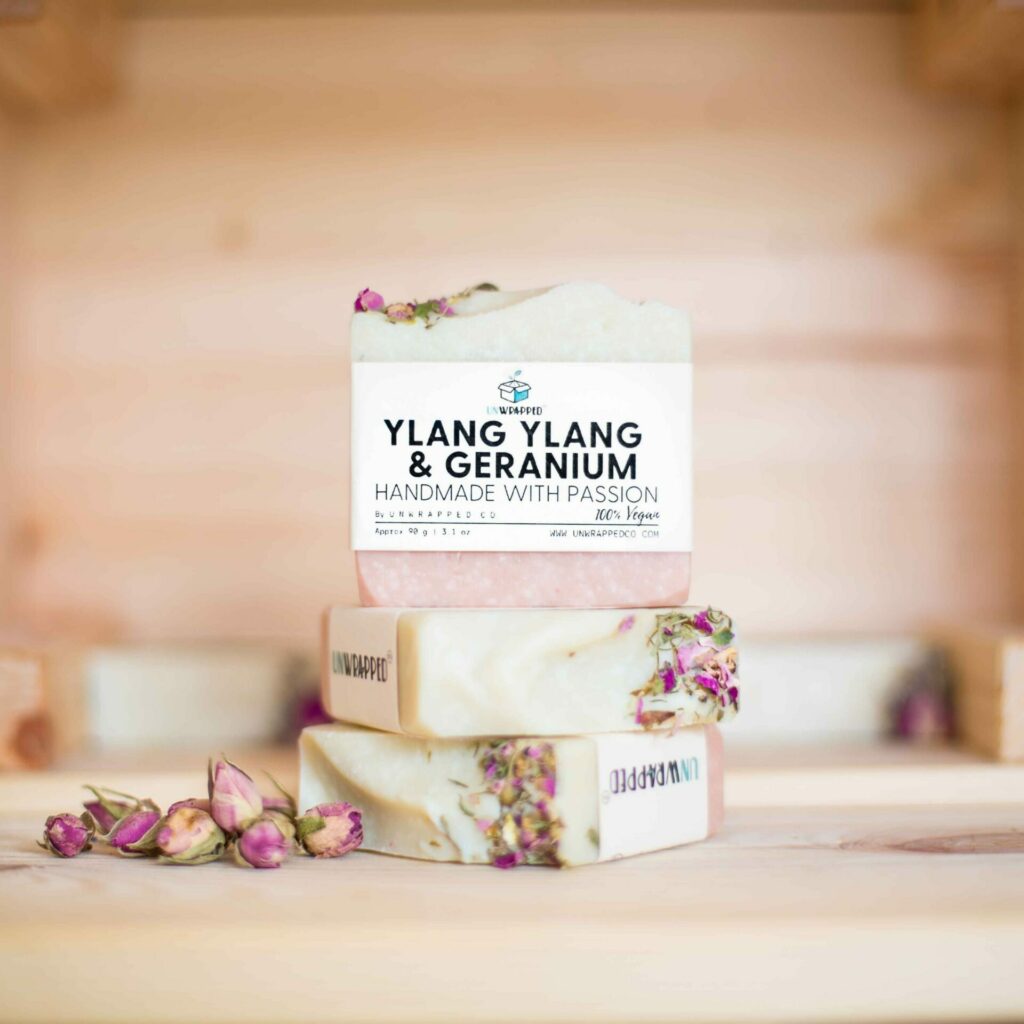 Give your mum the gift of indulgent baths with this three-piece box set of handcrafted soaps that will be appreciated well past Mother's Day. Locally grown brand Unwrapped offers a truly beautiful array of soap creations that are vegan, cruelty-free and made without chemicals or synthetic fragrances.
We love the fact you can choose the soaps that go into the gift box, priced at just AED80, which will allow you to build your mother's perfect collection. Choose from heavenly scents including ylang ylang and geranium – a feminine, exotic and floral blend scent to calm and uplift – sunshine and poppies with bright notes of lily, magnolia, rose, carnation, mimosa, plum, musk, and sandalwood, or Lavender and Peppermint for a morning wake me up to leave her feeling uplifted and refreshed.
AED80 unwrapped
The jewellery Gift: Fyne's Diamond Sword Ear Climber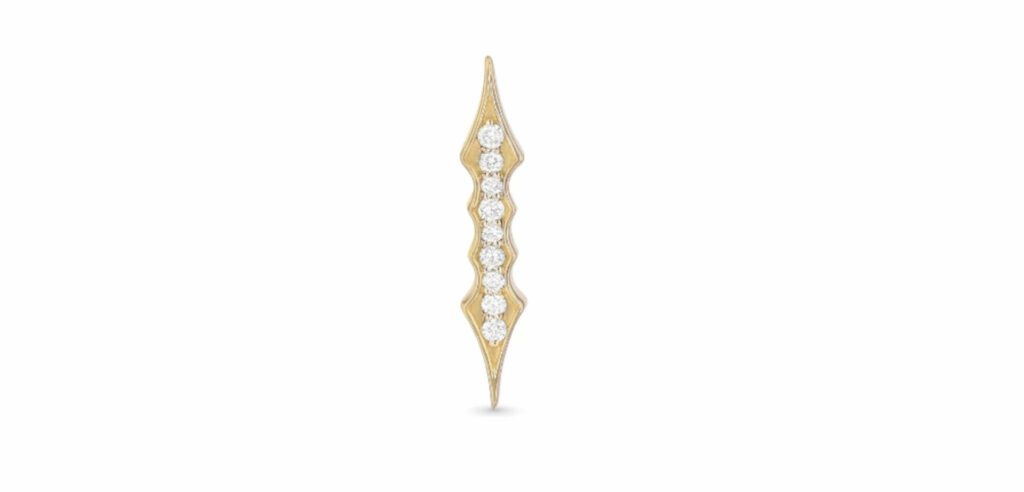 At AED650 this Diamond Sword Ear Climber by sustainable local gold jeweller's Fyne is at the higher end of the gift price range. This unique single piece won't be to all mum's tastes but we see it being gratefully received by the (slow) fashion forward mamas out there.
We love the combination of sustainability and style brought by the18k solid gold earring designed with ethical lab-grown diamonds that would look fantastic on a stacked ear.
AED650 fynejewellery
The Handbag Gift: Veganologie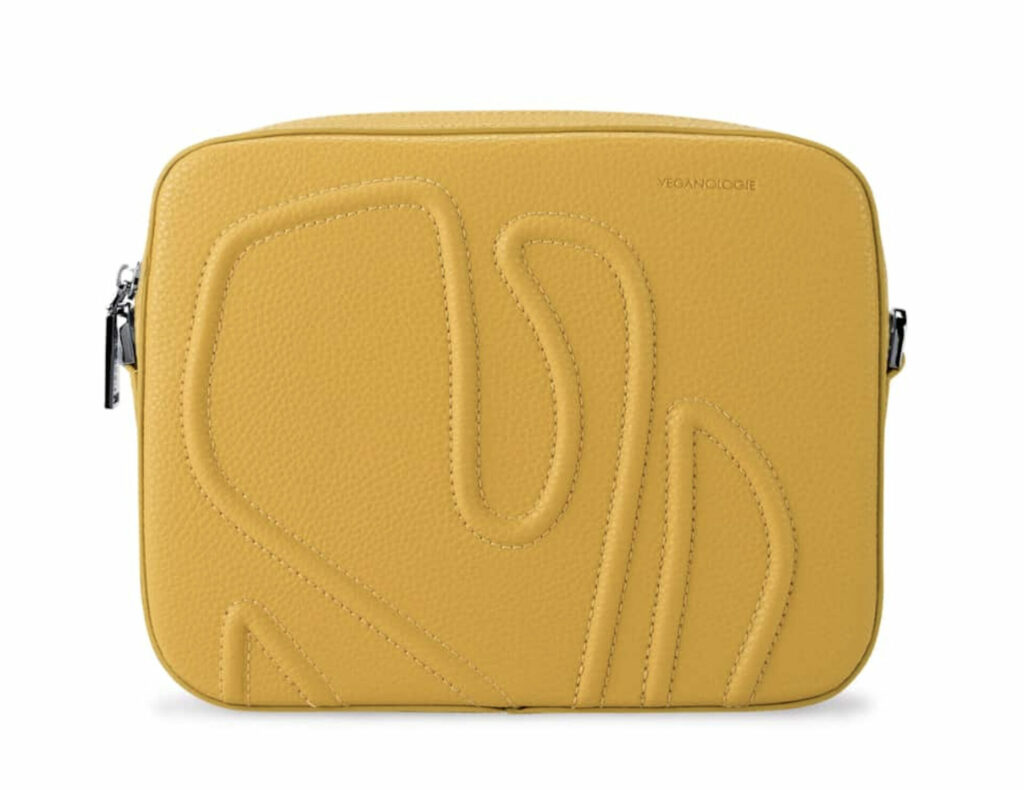 Inspired by the Monstera leaf – also known as a Swiss cheese plant – the stunning Maze bag is your go-to Mother's Day gift. Made from 11 recycled plastic bottles, this show stopping best-seller will look fab on your mum's arm whether she's stepping out for a ladies lunch or a work meeting.
Including a zipper pocket inside with a key strap to help organise her essentials, this bag comes in a variety of colours but we're coveting the canary yellow! Oh and did we mention they plant mangroves for every purchase? Brilliant.
AED470 Veganologie
The Candle Gift: The Gloe Company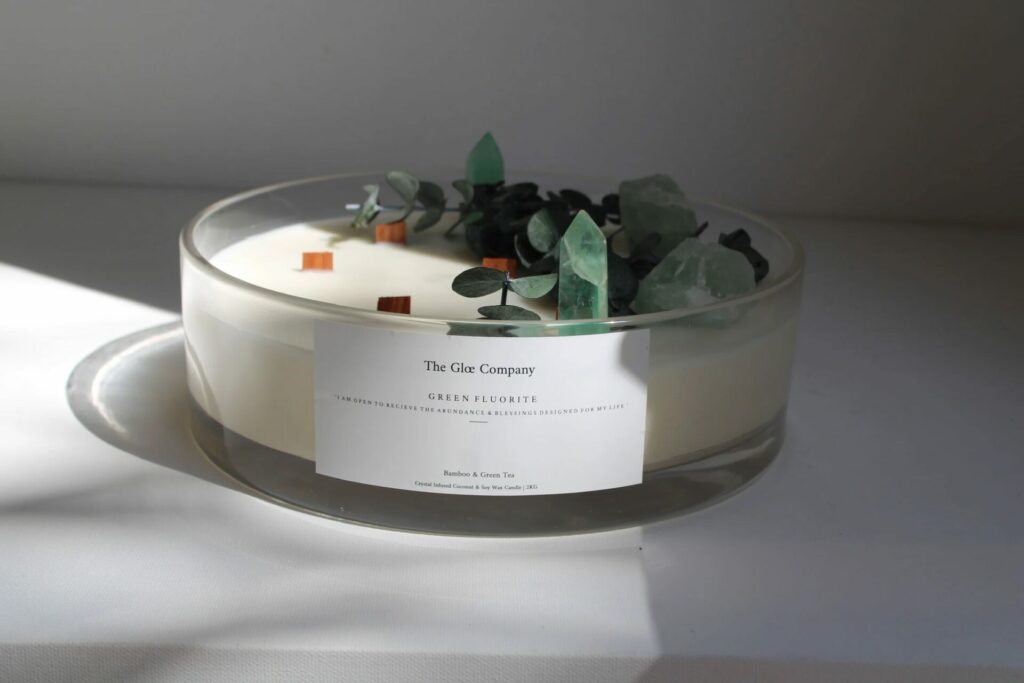 Show your mum some love this year with a thoughtful, handmade, and local gift from Gloe. This isn't just another candle company though – Gloe uses all-natural soy and coconut wax with wooden wicks and vegan friendly aromatherapy fragrances.
The product range comprises hand-poured crystal-infused candles, crystals, sage bouquets, loose sage leaf blends, essential oil rollers, dishes and bowls as well as crystals accessories. All of their products are handmade with love, accompanied by affirmations and packaged into eco-friendly gift boxes in Dubai. We suggest Bamboo & Green Tea as the perfect scent for those that love a fresh cut grass smell with light White Tea and Mint undertones. 
AED335 thegloecompany
The Spa Gift: AWAY Spa, W Hotel Palm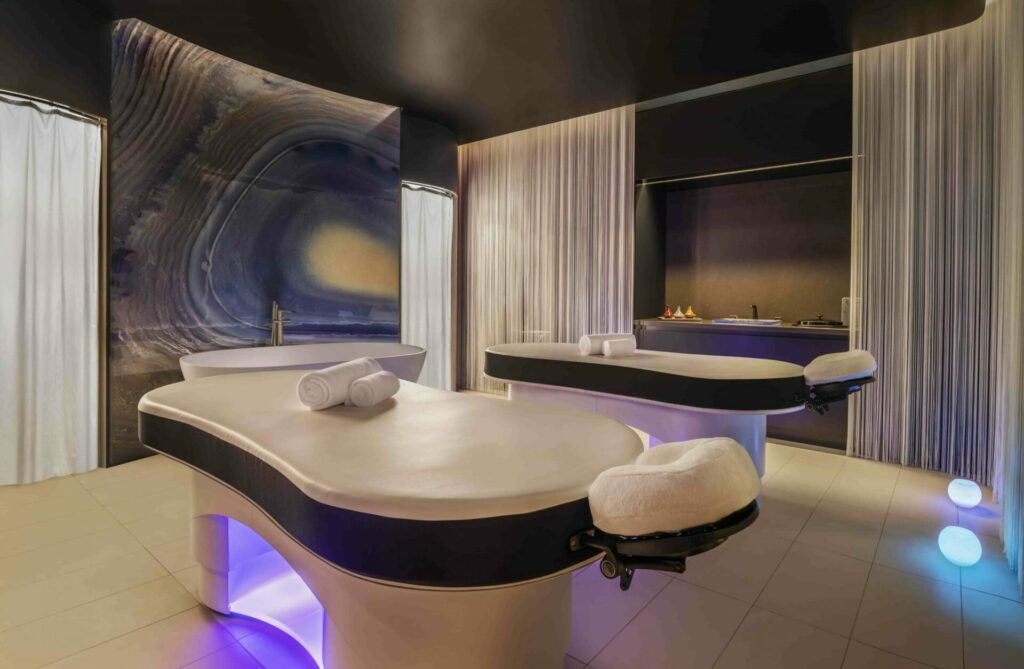 Quality time with your mum will be well spent at AWAY Spa with relaxing massages and rejuvenating treatments galore on offer. Give the gift of 'me-time' with a 60-minute massage, select between Detox, De-stress, Go Deep and Reset, depending on her needs and follow it up with a main course and mocktail on the Wet Deck, all for AED599. If you purchase this Mother's Day offer you can even get a complimentary treatment upgrade from 60 to 90 minutes. All AWAY Spa products are certified cruelty free, vegan reef friendly and refillable.
AED599 Wthepalm
The Food Experience: Streetry Food Hall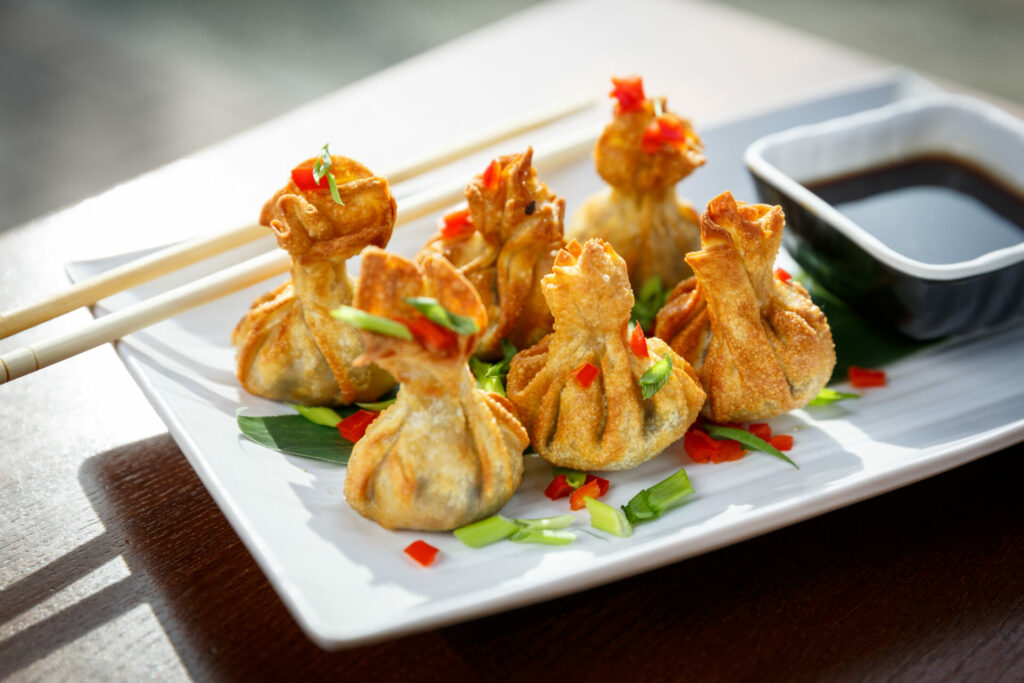 Make it a day to remember and treat yourself and your mum to a cookery class at JLTs local streetry. The Asian food hall will be hosting its first ever Wonton Workshop on Sunday 19 March, which is a great way of making fun memories with your mum over a shared love of food. Learn how to make Chinese wontons entirely from scratch, creating moreish vegetarian fillings, perfecting your wonton wraps and accompanying sauce. At the end of the two-hour class, guests can sit down and tuck into their mouth-watering creations, followed by a choice of main course, dessert, and So Sanuk drink.