Mars bars are swapping their traditional plastic wrappers for more sustainable paper packaging.
Parent company Mars Incorporated confirmed it has made the switch to recyclable paper packaging for a limited time, with the bars available in UK Tesco stores during a trial period.
The company has pledged all Mars bars sold in the UK, Ireland and Canada would be certified carbon neutral by the end of this year.
The move is part of the company's Sustainable in a Generation Plan, with its goal of reducing plastics by a third in the short-term before phasing them out altogether.
The firm actually achieved carbon neutrality for the first time in its history this year, but this was through carbon credits alongside emission reductions.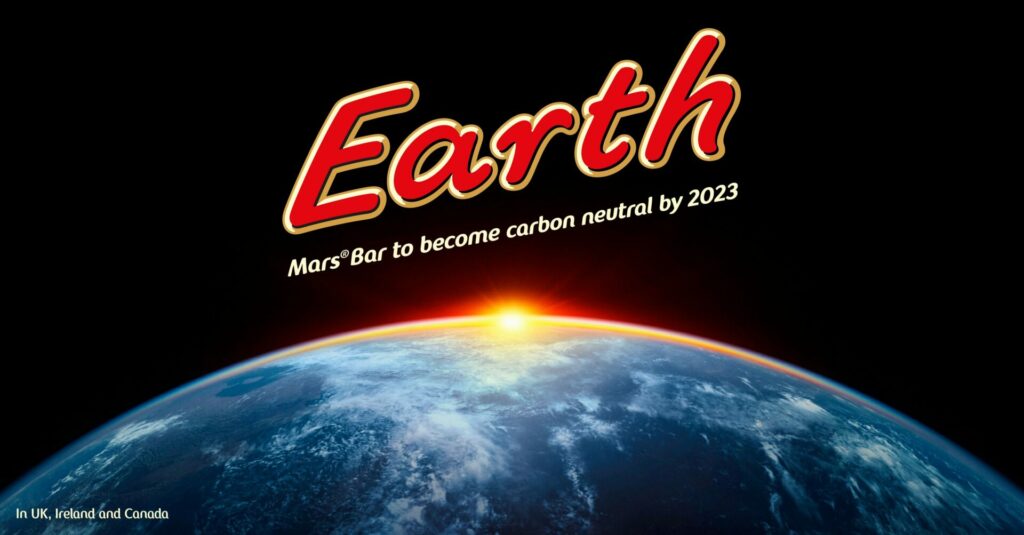 Richard Sutherland-Moore, packaging expert at Mars Wrigley UK's research and development centre, said: 'We are exploring different types of alternative packaging solutions for our confectionery products.
'For Mars bar, the challenge was to find the right paper packaging solution with an adequate level of barrier properties to protect the chocolate whilst guaranteeing the food safety, quality and integrity of the product to prevent food waste.'
The company has reported a 6.1 per cent reduction in greenhouse gas emissions compared to its 2015 baseline, and said it had reduced its unsustainable water usage by 24 per cent since 2015.
Adam Grant, general manager at Mars Wrigley UK, said: 'With our Mars bar pilot project, we are taking a big step to see how paper-based packaging works in everyday life. From the test, we will derive insights for our sustainable packaging strategy.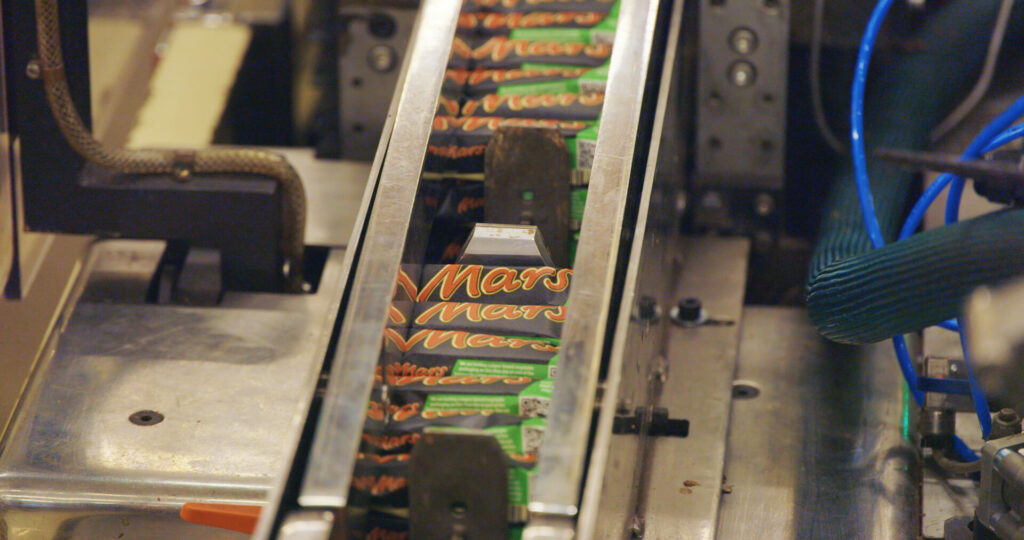 'While challenges may impact the pace of progress towards our vision, we at Mars Incorporated are committed to scaling up viable solutions where recycling options exist, and to test, learn, partner and advocate where they don't.'
Andrew Flood, Tesco packaging development manager, said: 'We're delighted to partner with Mars Wrigley to trial an alternative version of their iconic Mars bar packaging – aligning to our own strategy of removing plastic and packaging in our business where we can, reducing it where we can't, reusing more and recycling what's left.'
Mars has launched several campaigns in recent years to reduce waste and enable easier recycling including its Flexible Plastic Fund, introducing plastic recycling collection points in stores around the UK, and has also partnered with Pets at Home to create in-store recycling points for pet food packaging.
Fir more eco current affairs head to our NEWS section