Paddy Lowe, the one-time chief technical officer for the Formula 1 teams of McLaren, Williams and Mercedes, isn't joking when he puts his latest venture in such stark terms. 'When we speak to investors our elevator pitch is basically to offer them the chance to be part of a complete transformation of world energy,' he says of Zero Petroleum, the company he co-founded, now producing the world's first fully fossil-free synthetic fuel.
'This is, we argue, really an extraordinary, transformative moment away from our addiction to fossil petroleum – not just for energy but with plastics, textiles, pharmaceuticals,' he says of Zero's process, which adapts an old idea with a new approach: it blends hydrogen – made by electrolysis of water using renewable electricity and carbon captured from the atmosphere – to make a fuel that doesn't need refining. It's a fuel that can be used in combustion-engined cars but which could prove a game changer for other, heavier transport sectors.
Indeed, the company recently flew an aircraft on its synthetic fuel, winning a Guinness World Record in the process for the first use of a completely fossil-free fuel in aviation. It's sufficiently a notable event that London's Science Museum has acquired some exhibits from that for permanent exhibition.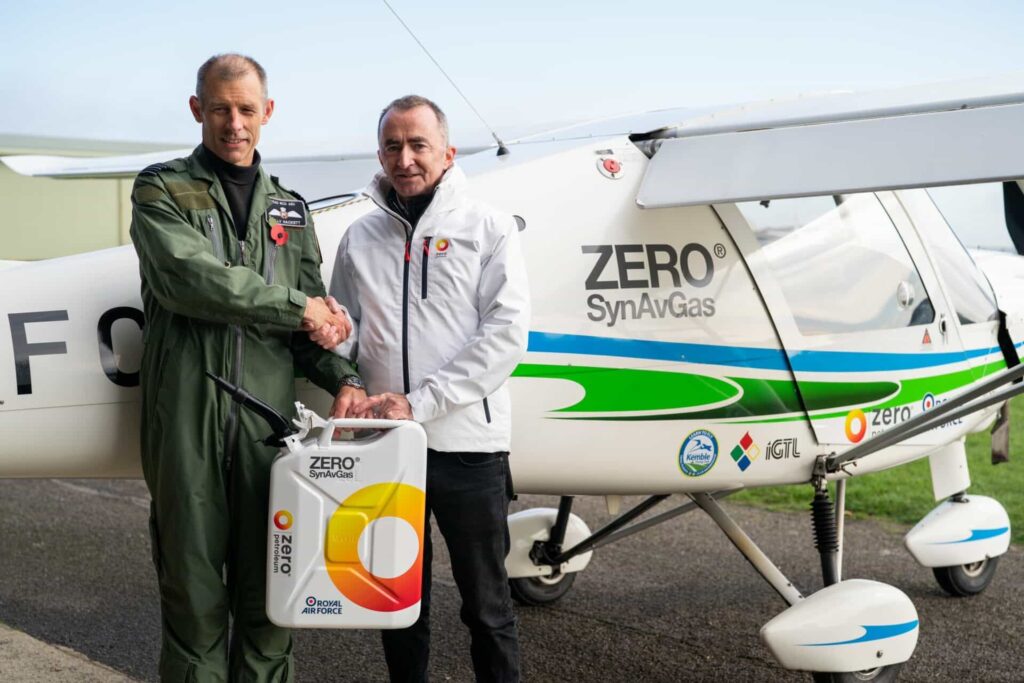 The British Royal Air Force (RAF) has also signed up for Zero Petroleum to be its sole supplier of synthetic fuels for its aircraft in its bid to operate on a net zero footing by 2040. Zero is now putting together the financing to open its first commercial production plant, probably in the UK first, with a number of plants to follow in the US and Japan.
'It's remarkable but almost always the people we meet may have heard of bio-fuels but not of synthetic fuels,' says Lowe. 'This is something very different [to a bio-fuel], and could be a game-changer. I thoroughly enjoyed my career in Formula 1 and we did all joke that one day we'd get a proper job, because it never felt like work. And I feel that this is a proper job now – and the most rewarding too.'
TE: What first turned you on to the idea of synthetic fuels?
Paddy Lowe: When I was 17 I couldn't wait to get my first motorbike and even in those days the world was worried about running out of oil, so I thought 'if I ever get my licence I'm going to have to make my own fuel', by distilling ethanol. Jumping to now it's a different problem but if I think back through my 40-plus years in motoring I've always had this sense of consuming something finite, that here's this fuel that's taken millions of years to make and I'm burning it up.
TE: Often innovators come along with an environmentally-friendly energy idea which looks good on paper but can't be produced at a commercial scale. Is that the case here?
PL: No, in theory there's no limit to scale. The [more environmentally-friendly] fuels we see around us now are generally bio-fuels – made from waste, or cooking oil and so on – which are all very well but they're not really bio in the sense of not being completely fossil-free if you track back through their production process. They're more low rather than no carbon fuels. With what we're doing with this synthetic fuel the feedstock – air and water – is effectively infinite.
When you burn the fuel you make the same mass of carbon dioxide and water as you use to make the fuel. So the challenge really is the rate at which the world can build out renewable energy [to power the process]. But of course there's no escape from that challenge anyway if we want to stop using energy dug up from the ground.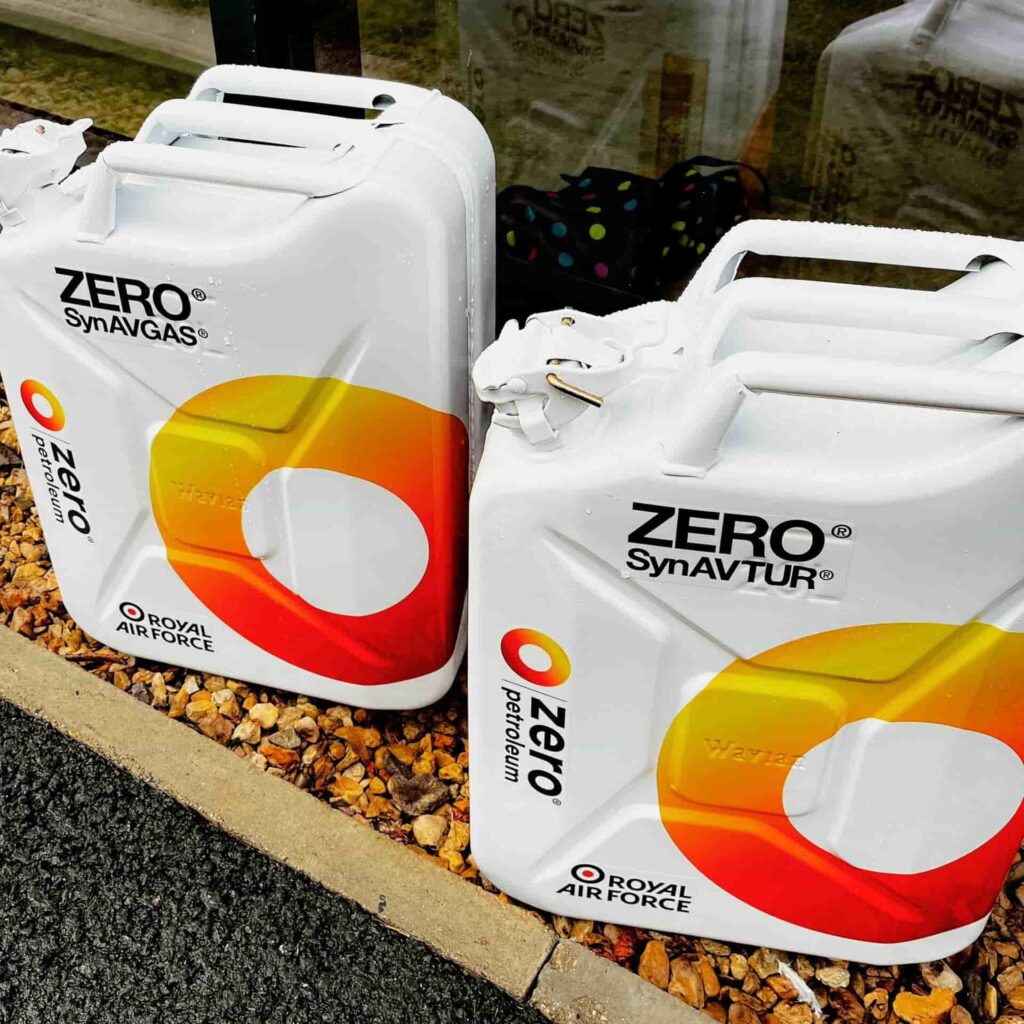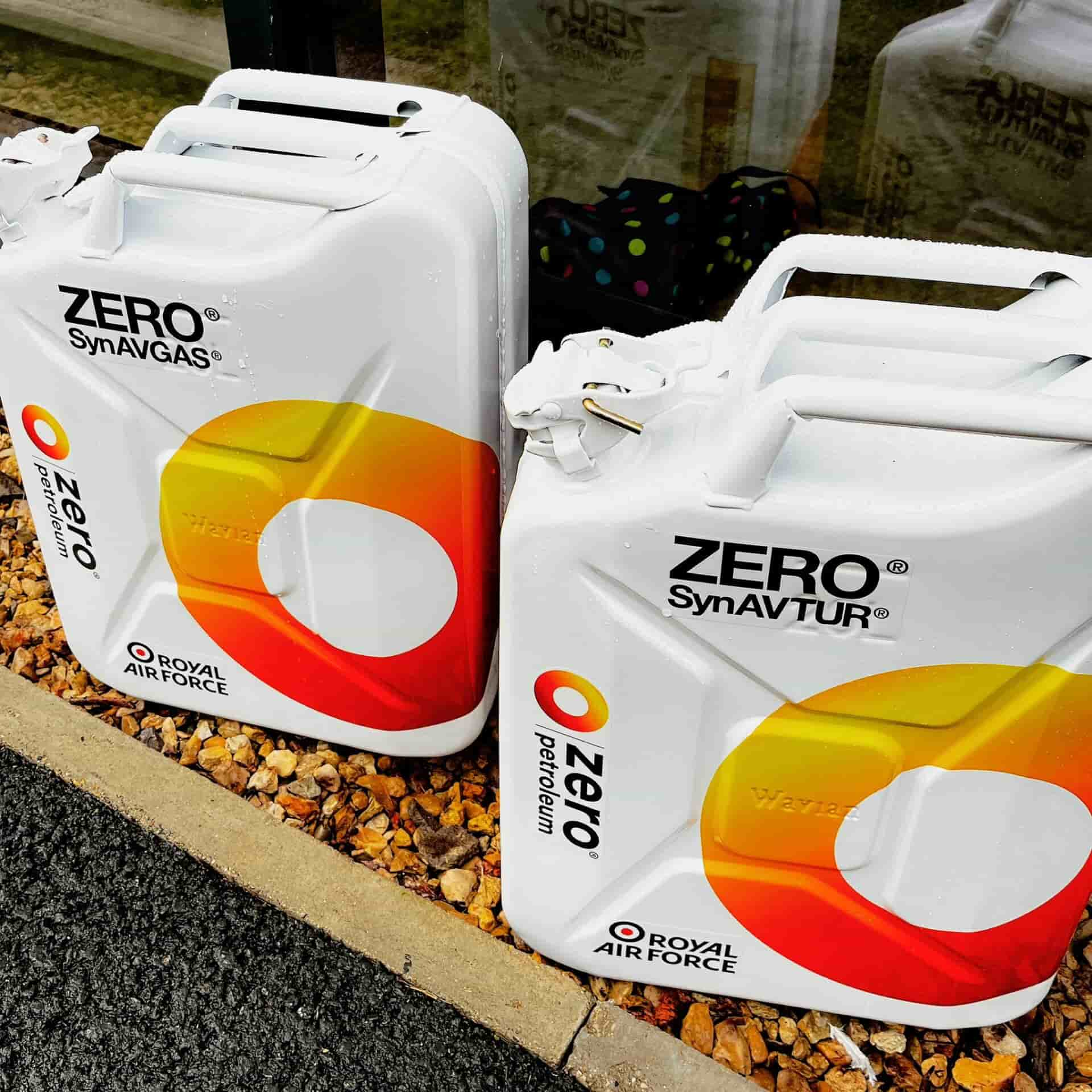 TE: Why do you think the Royal Air Force has seen potential in what you're doing?
PL: The thing with defence is that you can't operate on the basis of inconsistent quality of fuel supply – you can't run an airforce on waste hamburgers. And fuel supply has to be totally within your control, totally secure – that's obviously something very attractive to an air force [especially in the current climate]. But then with the way we're working any type of fuel you need – for a Typhoon fighter-jet as for a micro-lite, or for use in agriculture – is just a variation of the same process. It's very adaptable.
TE: Isn't Zero Petroleum's synthetic fuel a hindrance to the future of electric cars?
PL: No, we absolutely support the development of electric cars – we're not fighting that, and I think in time many people will prefer their electric cars to combustion-engined ones. An electrically-powered car would be more efficient than a synthetic fuel-powered one. But our fuel may be a stop-gap for combustion-engined cars as we move towards electrification. It's going to work well for racing cars, classic cars and, importantly, all those 'legacy' cars that are already on the roads and have a good and long useful life in them. It's not a permanent market but for all of the push towards electrification combustion-engined cars will be on the roads for decades to come.
TE: Where do you see synthetic fuel as having the greatest impact?
PL: People think a lot about the electrification of cars but overlook that far more emissions come from other forms of transport which can't be electrified. So what's more important for us is that [regardless of what may happen with cars] synthetic fuel is effectively mandated for all those modes of transport sectors for which electrification won't work – aviation, agriculture, marine, defence.
The great thing about a car is that you can electrify it because the energy density needed to power it, relative to its weight, all works out. But that doesn't work for an aeroplane or a combine harvester. And that's really where we need to turn our attention when it comes to alternative fuels.