A campaigner who founded the NoToDogMeat charity is cautiously celebrating today after South Korea announced plans to take dog meat off the menu. 
The Asian country – one of the countries along with China and Cambodia that take part in the barbaric ancient custom of slaughtering and eating dog and cat meat –  aims to introduce an act to ban it by the end of this year.
But the legislation, being drawn up by the South Korean government and ruling People Power Party, won't stop the cruel practice until 2027. It will financially support the dog meat traders to transition out of the horrific trade.
'We welcome this progress and hope it will be implemented when it comes into effect,' CEO Julia de Cadenet told The Ethicalist. 'It's been a long, harrowing journey following in the footsteps of Korean activists who tried through the 1990s to speak out — hundreds of petitions, mountains of gruesome videos and images. But we never gave up.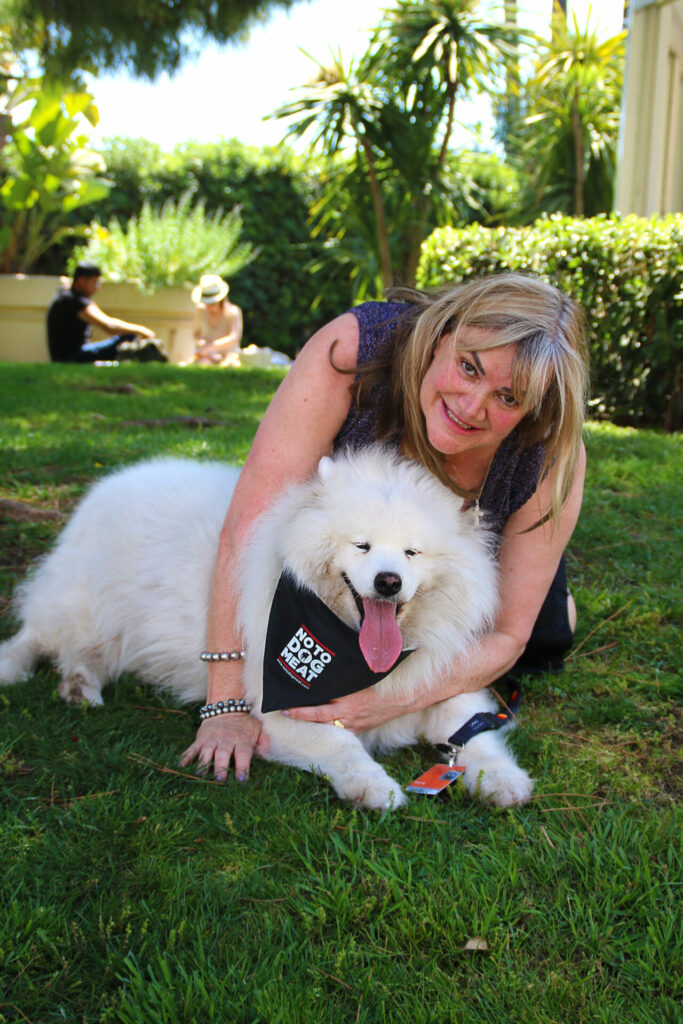 'Our mission at NoToDogMeat has always been to collaborate with grassroots activists who share our vision of change, and we have done this consistently with small groups in Korea. Their determination has been humbling. They succeeded in closing Moran and Busan markets and now, after two years, have lobbied parliamentarians and gathered enough support to bring this bill of change.'
International animal rights and welfare campaigners have been calling for an end to the custom of eating dogs and cats for decades, but it is only now that the younger generations in South Korea are voicing their disgust that those in power are taking action.
Cruel Dog Meat Trade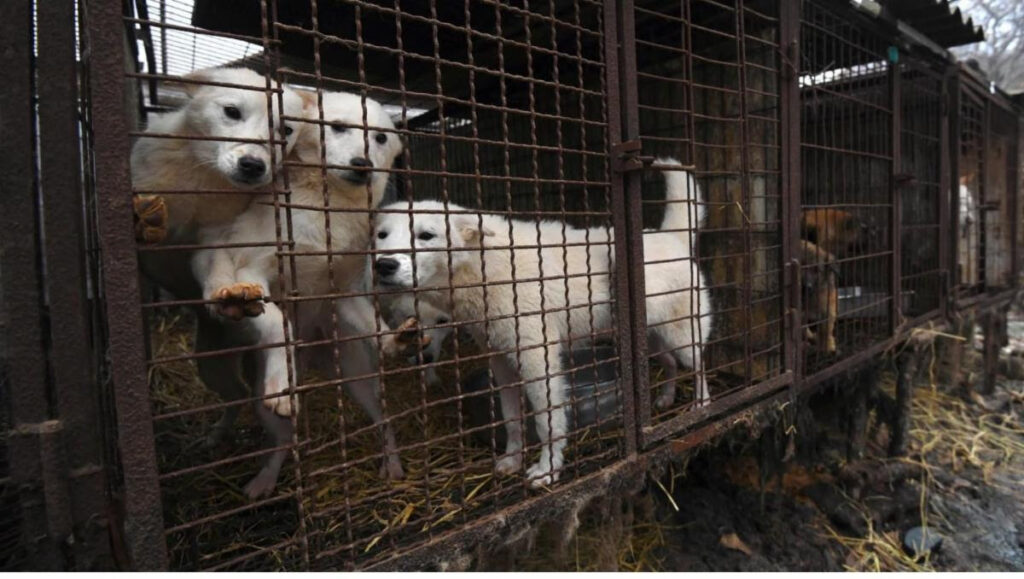 The act will ban the breeding of dogs for slaughter in the meat trade on dog meat farms as well as the consumption of them. 
'It is time to put an end to social conflicts and controversies around dog meat consumption through the enactment of a special act to end it,' Yu Eui-dong, policy chief of the People Power Party, said at a meeting with government officials and animal protection activists, local media reported.
Julia founded the NoToDogMeat charity in London in 2009 to rescue puppies and dogs destined for the dinner table in Asia. The entire world protests in disgust every year when the Yulin Dog Meat Festival – where an estimated 10,000 dogs and cats are killed and eaten – takes place in the ancient Chinese city from 21 – 30 June to 'celebrate the summer solstice.' 
But eating dogs and cats happens all year round. It is estimated that in China alone, 10 – 15 million dogs are eaten annually – some figures say up to 50,000 per day – and 4 – 5 million cats.
In 2012 Julia called for the closure of Moran Market in Seoul and an end to the 'horrific trade.' 'Over the years, we have worked closely with activists who have protested on the ground in Korea and stood in solidarity outside the London and USA embassies,' she said. In 2013 we took a short film on the industry to the Cannes Film Festival and have raised concerns at the UN where we hold consultative status.
'Everyone was hopeful President Moon would come into power in 2017 as he is a big dog lover; however, his efforts to advocate for the dogs were met with fierce resistance from the dog meat farmers association, who took the streets to oppose any proposed ban. Their main issue was that they wanted to be compensated, and this compensation needed to be more than just learning how to be beekeepers or grow other produce.
'Further hope ensued as markets were forced to close, including Moran, which ended much of the open-air slaughter online. We were still haunted, though, by schoolchildren who boarded near slaughterhouses and were traumatised by the screams of the dogs and cats.
'Torture of the animals had been commonplace, and dogs in ' farms' were fed on rotting waste and pumped full of high levels of antibiotics. Cats are also cruelly plunged into the water and made into ' health ' tonics.'
South Korea has around 1,150 dog-breeding farms, 34 slaughter houses and 219 dog meat distributors, according to government data. A staggering 1,600 restaurants serve dog meat.
First lady Kim Keon-hee has been a vocal critic of dog meat consumption, and along with her husband, President Yoon Suk-yeol, has adopted stray dogs.