A stillbirth occurs every 16 seconds somewhere in the world but the devastation of baby loss can last a lifetime. Every year, almost two million babies are, heartbreakingly, born with no sign of life at 28 weeks of pregnancy or later, according to figures from UNICEF, a United Nations agency responsible for providing humanitarian and developmental aid to children worldwide.
More than four in ten (40 per cent) of these stillbirths were found to occur during labour. The UNICEF study, A Neglected Tragedy: The Global Burden of Stillbirths, estimated that an additional 19 million stillbirths could take place before 2030.
Yet baby loss and neonatal death – the death of a baby within one to seven days after birth – is not only devastating for families but also, for humanity. The world population is now estimated to be around 8 billion and will peak at 9.7 billion in 2064, falling to 8.8 billion by 2100, according to figures from medical journal The Lancet. The population depends on increasing birth rates and health babies being born.
Stillbirth Shock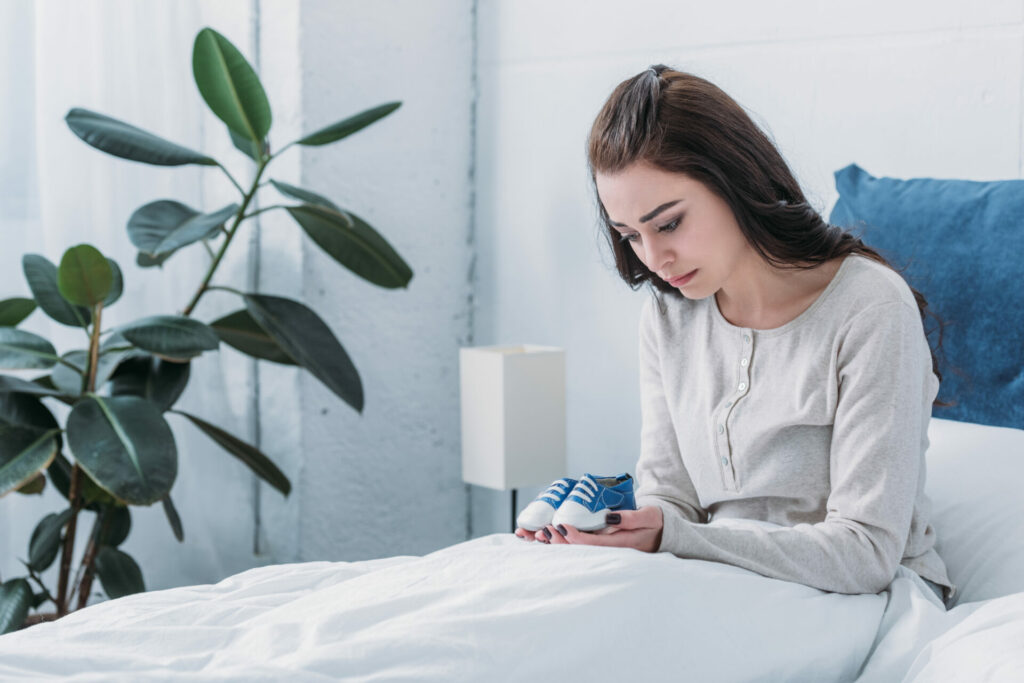 'Remarkably, it appears that the end of humanity will more likely come from collapsed birth rates than from climate change,' says William Reville, an emeritus professor of biochemistry at University College Cork in Ireland. 'The coming world population decline will not be reversed easily and if numbers continue to decrease so will the production of innovative ideas, resulting in stagnation of knowledge and living standards for a gradually vanishing population,' Professor Reville wrote in in The Irish Times.
Studies from SANDS, the UK stillbirth and neonatal death charity, which runs an annual awareness month every June, also showed that the highest stillbirth rates were for babies of Black African and Black Caribbean ethnicity, at around eight per 1,000 of total births.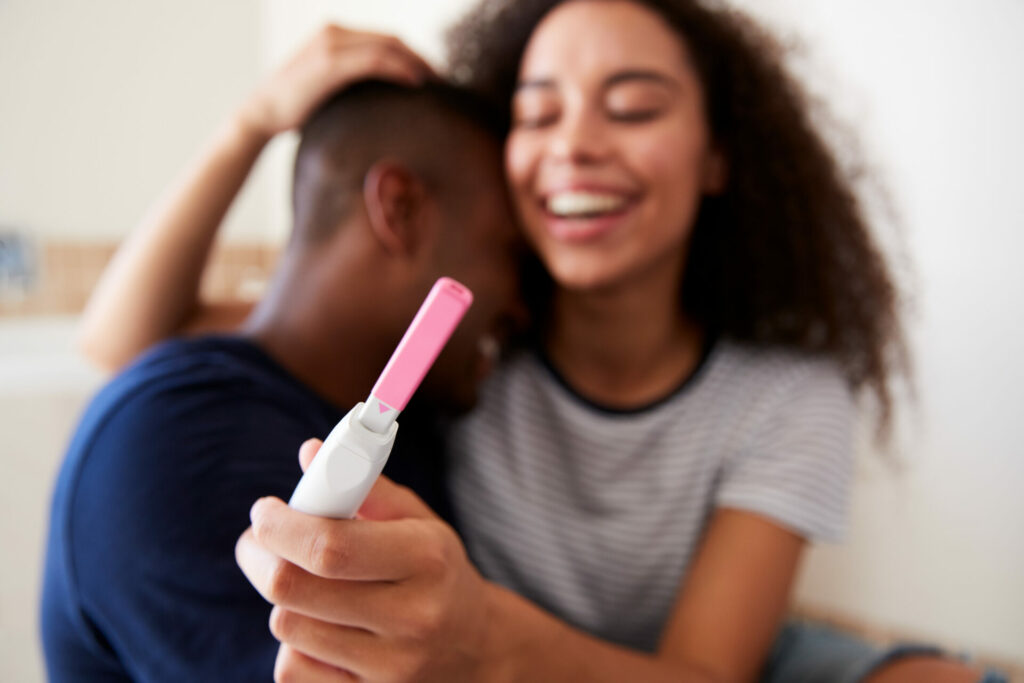 In the US, a study from the Centers for Disease Control and Prevention (CDC) found that black mothers were more than twice as likely to experience stillbirth compared to white mothers. While the full reason for these racial disparities is not clear, differences in health problems that occur during pregnancy or underlying health conditions may be linked to these differences. Improvements in women's health, with regular access to quality prenatal care, can potentially reduce the risk of stillbirth for women and families.
Losing a baby can, says Kathryn Dunn, a UK based cognitive behavioural hypnotherapist who lost her firstborn baby, Tarrant, 30 years ago, be a tragedy that a mother never forgets.'Losing my son was and still is the worst thing that ever happened to me,' she says.
Kathryn's baby son got into distress during labour and, after 12 hours of monitoring, she was rushed through to the operating theatre for an emergency Caesarean. Her son had stopped breathing by the time he was born. 'When I woke up I could see the cot and thought it was all a bad dream but, tragically, it wasn't,' she says. 'I was so numb. No-one ever tells you that there is a chance that you might not bring home this child that you have been looking forward to for such a long time. I was told it was a one in a million chance that something like this could happen.'
After Tarrant died, Kathryn's marriage collapsed and she went to live with her parents for a time. 'My mum took me for long walks every day so I could talk about it. For a long time I couldn't look at babies and crossed the road when I saw a pram coming.'
She later remarried and went on to have two healthy children. 'I was terrified when I got pregnant again that the same thing would happen. I had two planned Caesareans for this reason,' Kathryn says.
Neonatal death could impact as many as one in four women in the UAE, Gulf News reported in 2020 but miscarriage and infant loss still remain relatively taboo subjects. The searing grief that both parents feel often remains undiscussed.
Miscarriage For Men
Chris Whitfield, founder of Miscarriage for Men, a support service for men who have suffered baby loss, set up the service after his wife, Jade, suffered a miscarriage during lockdown in 2021.
'Going through the miscarriage during lockdown and having limited resources to turn to was the catalyst for Miscarriage For Men,' he explains. 'I could not find the help I was looking for online, but just wanted somewhere to express my feelings and speak to people who had been through the same thing.'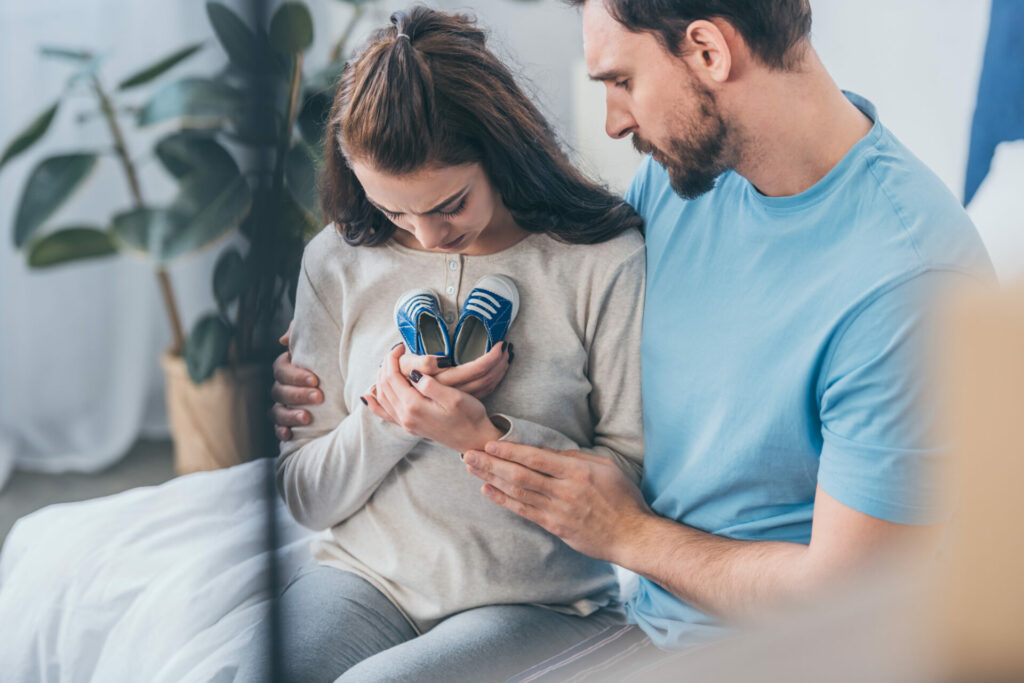 Chris felt as though he had to be a pillar of support to Jade but felt devastated by losing his baby, too. 'Even several years on, there are still certain triggers which take us back to that time, anniversary's and so on, but we are in a good place right now,' he says.
Chris believes men are often overlooked by medical professionals and midwives when it comes to supporting couples after a miscarriage. 'There's a common conception that the male is the strong one, the supporter, the protector, but when it comes to baby loss, it is both parties that are affected,' he says.
Lauren Frost, a parenting blogger, lost her son, Leo, five years ago when she was 24 weeks pregnant, after six years of fertility treatments and IVF. She went into premature labour and Leo was born weighing just 848 grams. 'When Leo first died we were lucky to have an incredible family and friend support system that really pulled us through,' she says.
Lauren fell pregnant naturally six weeks after Leo's funeral and went straight into a high risk pregnancy. 'We had no guarantee that the same thing wouldn't happen again. I was in a really bad place,' she says.
After her second child, Teddy, was safely born, Lauren decided she wanted to do something to give back. 'I created RAK4LEO – random acts of kindness for Leo on the day of his birthday. We provide sweets, coffee and cake to maternity units and emergency services.'
Lauren says she also needed an outlet to channel her own mental health problems after losing Leo and a safe space to navigate life, infertility, grief and loss.
'Talking about Leo on my blog has helped us process grief and it helps me to know we can help other people too,' she says. 'We've been through one of the worst things imaginable but it's comforting to support others going through it.'
Losing a baby is something that stays with someone forever but there is support available and talking about it can help people to feel less alone.
In the UK, SANDS offers support through its Freephone helpline, mobile app, online community and resources, and through a UK-wide network of around 100 regional support groups.