World Vegan Day, held every year on November 1st, is a global celebration of the lifestyle and its positive impact on the environment, animals, and health.
The day serves as an opportunity for vegans and vegan advocates to raise awareness about the benefits of plant-based living, including reduced carbon emissions, improved animal welfare, enhanced personal health and minimised environmental impact. Studies suggest that going vegan can reduce your carbon footprint by around 50-60 per cent per person compared to a diet heavy in animal products. This is because plant-based foods are generally more resource-efficient and generate fewer greenhouse gases during production than raising farmed animals for meat.
World Vegan Day reminds us of the power each individual has to make choices that align with their values and contribute to a healthier planet for all so, why not try one of these special plant-based set menus from some of the emirate's top hang outs.
Akira Back, W Hotel, The Palm Jumeirah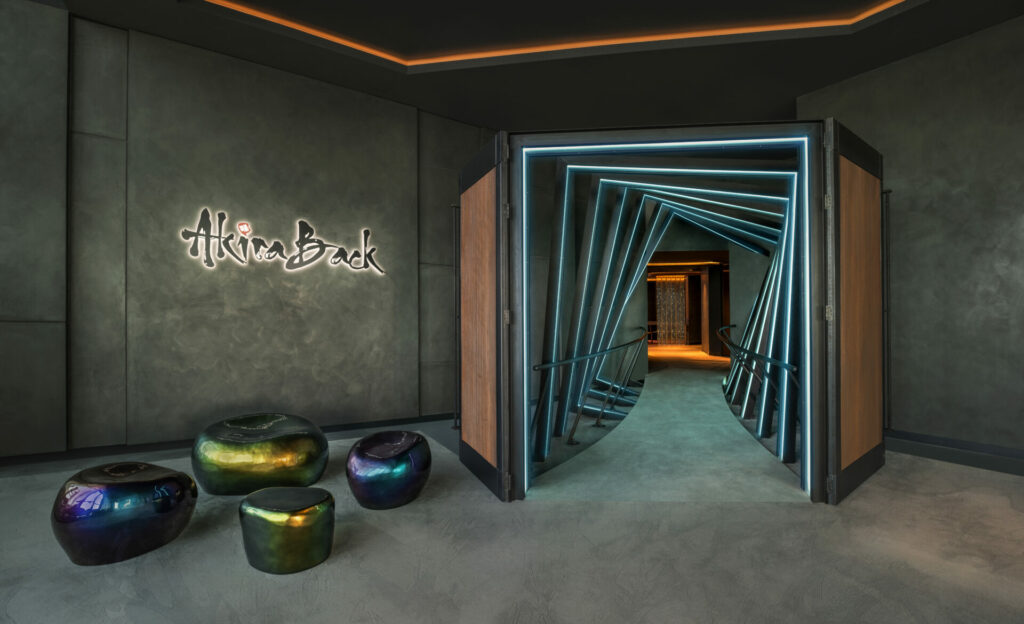 Internationally renowned restaurant Akira Back is gearing up for a special celebration of World Vegan Day this year, with an exclusive one-night-only vegan zero-waste menu. The star of the evening's six-course culinary journey will be locally-sourced mushrooms, carefully selected from a premium specialty mushroom farm in Abu Dhabi.
The evening kicks off with an Eringi Mushroom Pizza with savory umami aioli, shisho leaves, and fragrant winter white truffle. Following that is a zesty Pink Oyster Mushroom Ceviche, featuring a shisho gremolata dressing, juicy heirloom tomatoes and crispy quinoa. The evening ends with a unique twist on a traditional favorite: the Compressed Lion's Mane Bossam where meat is replaced instead with nutty Lion's Mane mushrooms. If you can't make the one off evening, don't despiar. Akira Back has a dedicated vegan menu all year around. From non-tuna tataki to impossible gyoza, you'll be hard pressed not to order it all!
AED 399 per person; akirabackdubai.com
Barfly by Buddha Bar, Hilton, Palm Jumeirah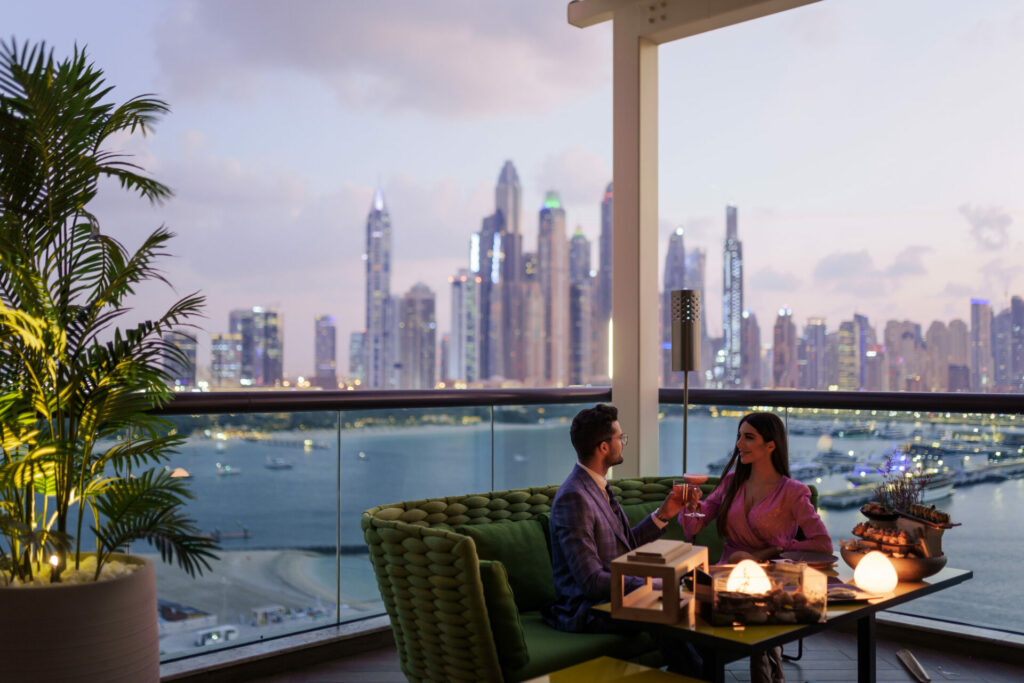 Celebrate World Vegan Day with a set menu at Barfly by Buddha Bar. Start with a colourful Futomaki roll as an appetiser, bursting with pickled radish, beetroot, carrot, avocado, and cucumber. Follow this with refreshing vegan Ceviche, a vibrant dish featuring mushrooms, cucumber, baby corn, habanero chili, and leche de tigre.
Savor two delicious mains: Cauliflower with gochujang anticuchera sauce and kabocha purée or try the Mushroom Okonomiyaki, a gluten-free flatbread with savory mushroom filling, topped with a spicy vegan mayo and tonkatsu sauce for a burst of umami. Don't forget dessert—Coconut Mousse with grilled pineapple, bitter chocolate, and passionfruit for sweet and tangy harmony.
AED 195 per person; hilton.com
Shi, Bluewaters
For the whole of November, popular Chinese restaurant Shi has launched a creative vegan menu for World Vegan Month, featuring revamped signature Chinese dishes with plant-based ingredients. From crispy General Tso's tofu to savory Kung Pao Cauliflower, the dishes are a testament to the many opportunties open to vegans in Chinese cuisine.
Try the hearty rice stone pot with mixed veggies, a comforting blend of fresh vegetables and fragrant rice, cooked in a traditional stone pot or savor the Charcoal Tofu stuffed with wild mushrooms. Shi's vegan menu also offers soups, salads, dim sum, noodles, and more, including hot and sour soup, sesame tofu salad, vegetable spring rolls, dan dan noodles, and spicy garlic noodles.
Punjab Grill, Anantara Downtown and Ritz-Carlton, Abu Dhabi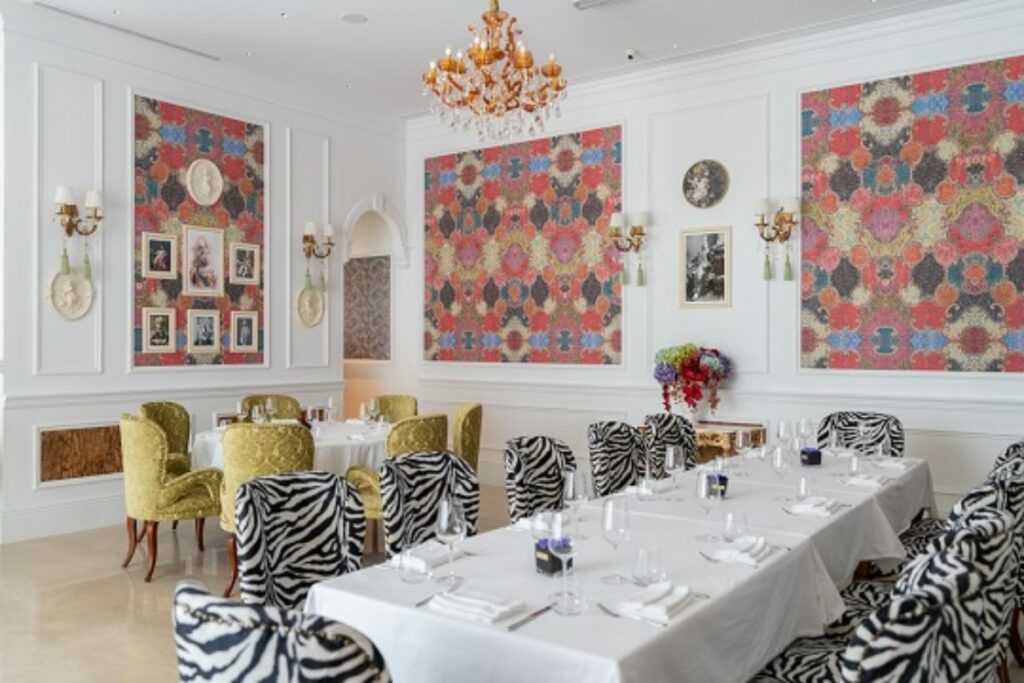 Visit Punjab Grill, a Michelin-Select restaurant, for a special culinary experience this World Vegan Day. Enjoy their brand new Golden Hour Vegan Menu featuring a diverse three-course meal, filled with delicious plant-based flavours as they take a step towards a sustainable future.
Begin with the crispy and vibrant Palak Patta Chaat (crispy fried spinach leaves) then savor the perfectly roasted Kundapur Roast Cauliflower with aromatic spices, followed by the nutty and aromatic Peanut Salaan curry, and end your meal on a sweet note with either Carrot Halwa Cake Crumble or Coconut Ice Cream.
Experience the vibrant atmosphere of Punjab Grill's live open kitchen in Dubai, where their talented team creates authentic dishes from across the subcontinent.
AED 150 per person; punjabgrill.me
Ling, Ling, Atlantis the Royal, Palm Jumeirah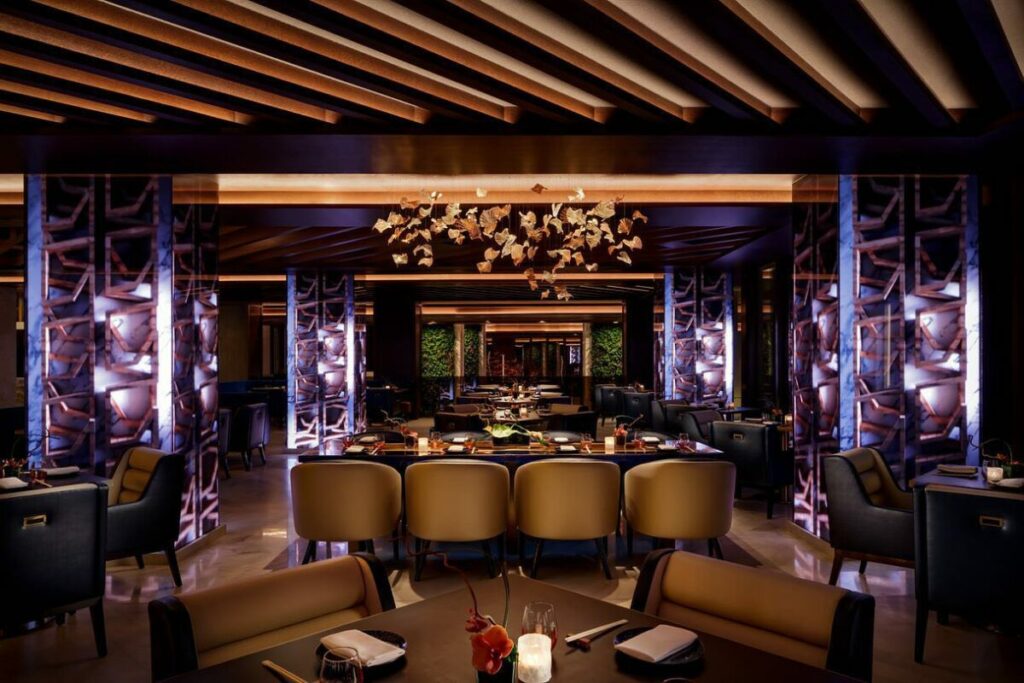 This November, Ling Ling, renowned for its unique dining and ultra-lounge concept, is celebrating World Vegan Month with an exclusive array of over 20 vegan dishes spanning robata, dim sum, salads, desserts, and more.
Offering a curated selection of contemporary Asian cuisine designed for sharing, complemented by an extensive drink selection, an elegant dining atmosphere, and a vibrant, high-energy soundtrack, Ling Ling invites guests to seamlessly transition from drinks to dining to dancing with views of the sparkling Dubai skyline and the Arabian Gulf.
Jixiang Dimsum, JBR and Al Khawaneej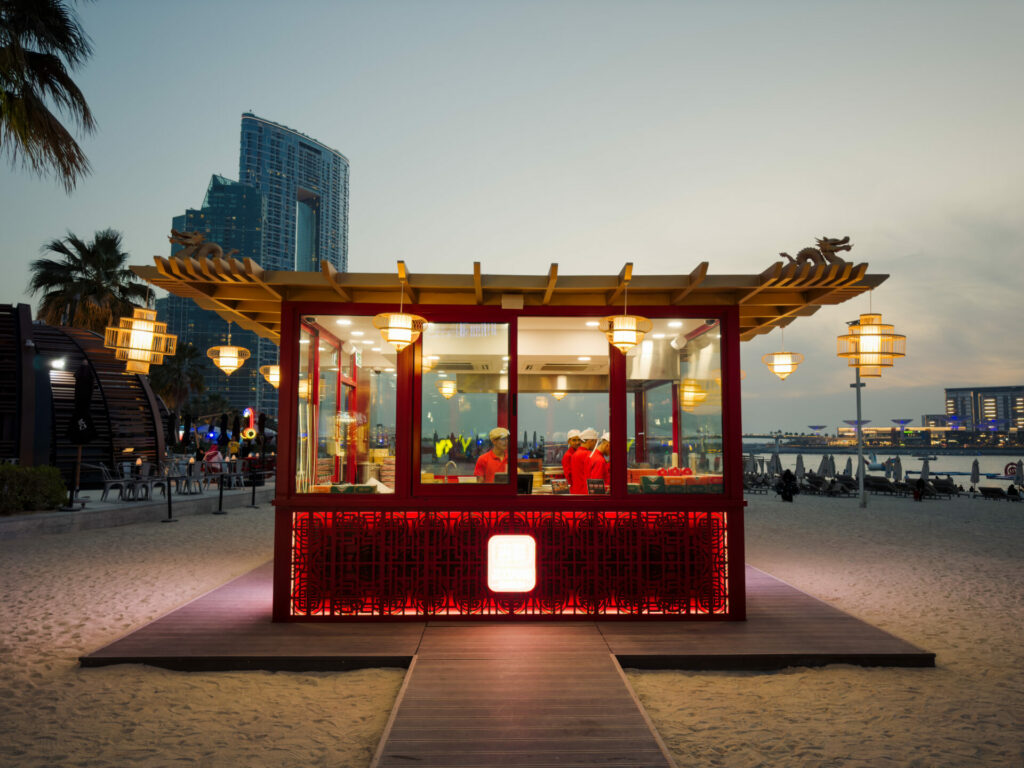 In celebration of World Vegan Month, Jixiang Dimsum, located at two locations; JBR and Last Exit Al Khawaneej is offering a buy one get one free deal on all their vegan dim sums throughout the whole month of November.
Dive into flavors like the Crispy French Beans with Magic Chilli, offering a perfect crispy and spicy fusion. The Crispy Tofu Roll combines a satisfying crunch with flavorful tofu filling. Mushroom enthusiasts will love the Mixed Mushroom dim sum, bursting with earthy umami. Try the Vegetable Crystal Bao, a steamed bun filled with fresh, crunchy veggies. And don't miss the Mixed Veg Noodles if you're a noodle fan.
Whether you're planning a relaxed date night or a casual get-together with friends, you have two great options at Jixiang Dimsum. Visit either their JBR location where you can eat at pop up tables on the beach, or the newest outpost at Last Exit Al Khawaneej.