We're all about living in a more mindful way and with Spring Break almost upon us and Earth Day approaching (April 23rd btw), it's the perfect time to get outside and teach the kids about having fun sustainably, while also making the most of the cooler weather while it lasts!
There are plenty of ways to enjoy the UAE's natural and cultural heritage, to do some good while getting out and about and just soak up some of what makes living here so unique – and guess what? Most of it comes for free (or at a very low price tag) so you can have fun without it costing the earth, literally.
From family friendly hikes to mangrove adventures, it's time to turn off the screens and get stuck in to some of our favourite eco-things to do with kids.
Snorkel at Snoopy Island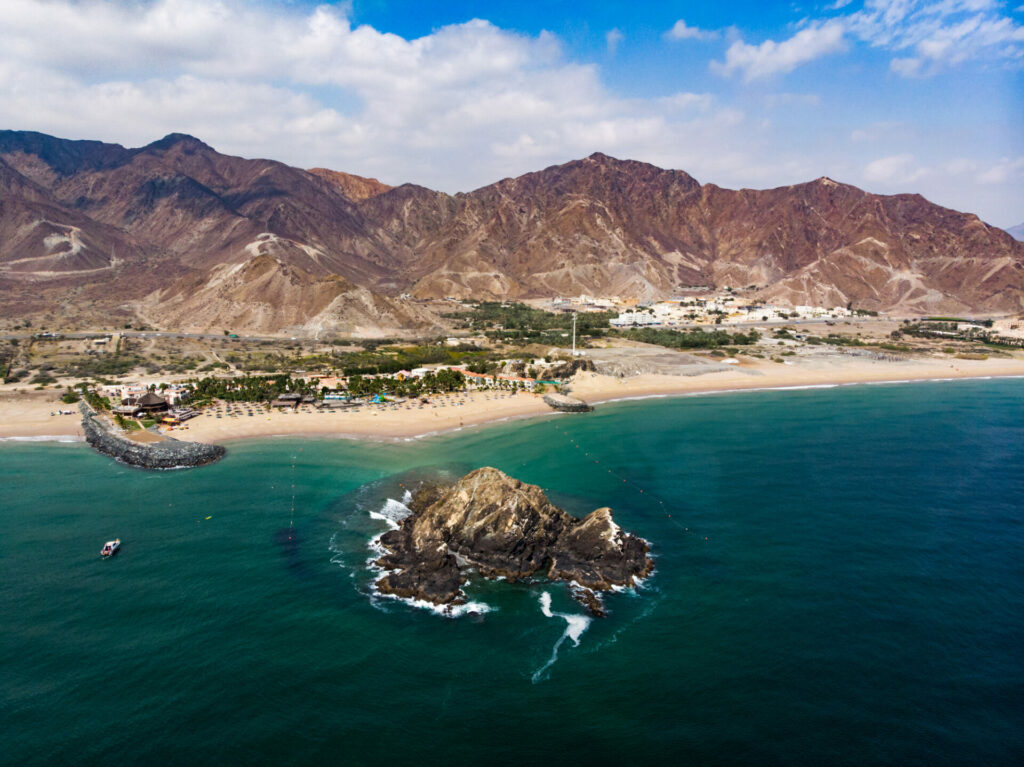 A rocky island off the northern coast of Fujairah, Snoopy Island (so named because it looks like snoopy lying on his back) is one of the best and most accessible places to Snorkel in the UAE. At low tide you can almost walk to the island and at high tide you'll need to swim a short distance from shore – just remember not to touch or step on any coral. Take your own snorkelling gear and expect to see plenty of fish, turtles and even blacktip reef sharks. It's the perfect place to enjoy mother nature at no cost.
See City Flamingos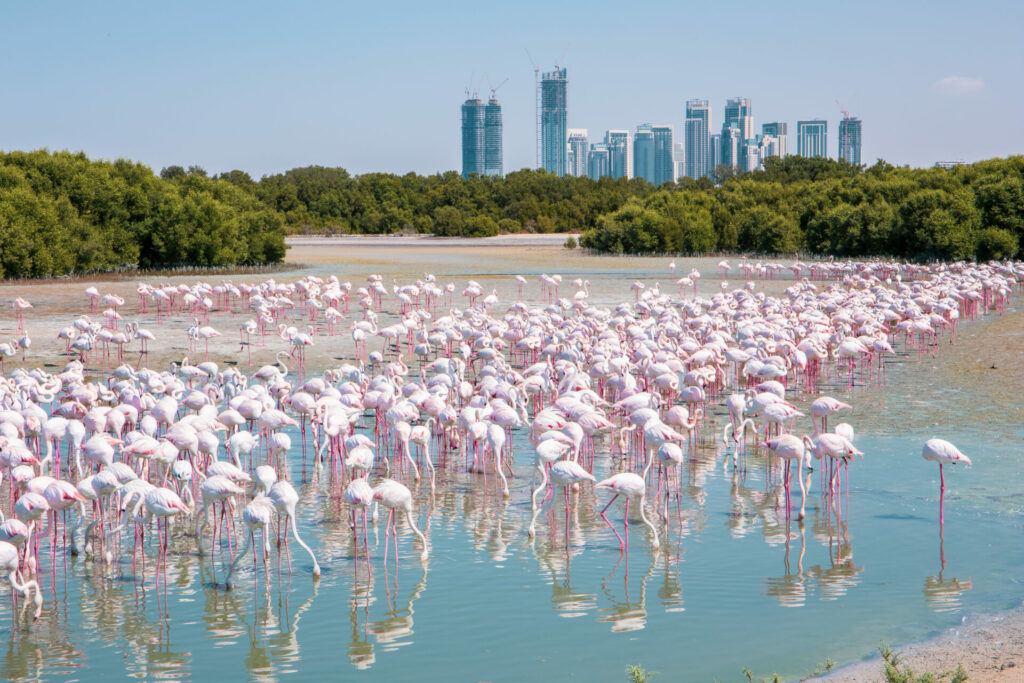 Get a gorgeous view of the Dubai skyline with the addition of flamingos and other birds at the Ras Al Khor Wildlife Sanctuary – a wetlands area which features salt flats, mangroves and lagoons which house more than 60 species of bird. Bring along binoculars to spot all the different colours and sizes – there are 3 bird hides to give you the best view.
From April the sanctuary is open from 6am to 6pm and families and individuals can walk in any time during the opening hours without prior booking.
Beach Cleanups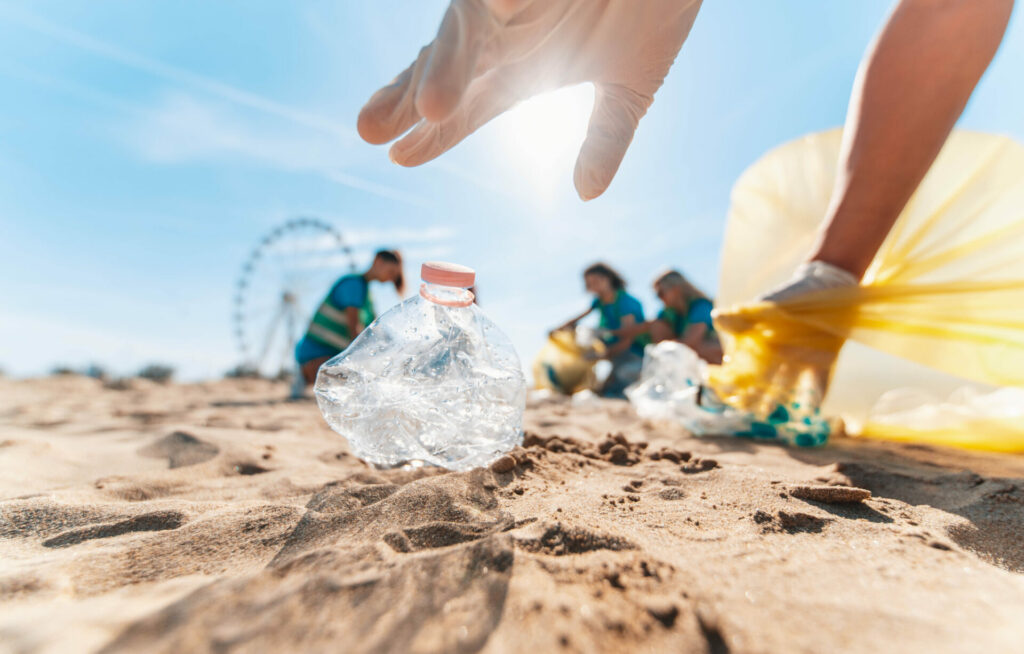 A day at the beach is a delight in itself – but add an earth-friendly activity and it becomes even better! Gather a gang or go it alone and tackle a stretch of sand, getting rid of debris and pollutants from plastic bottles to fast food wrappers. And don't forget to have some good old-fashioned beach fun when you're done! Follow environmental groups such as Goumbook's Save the Butts and Azraq For the Oceans on socials to find out when your next local clean up is happening.
Walk Stray Dogs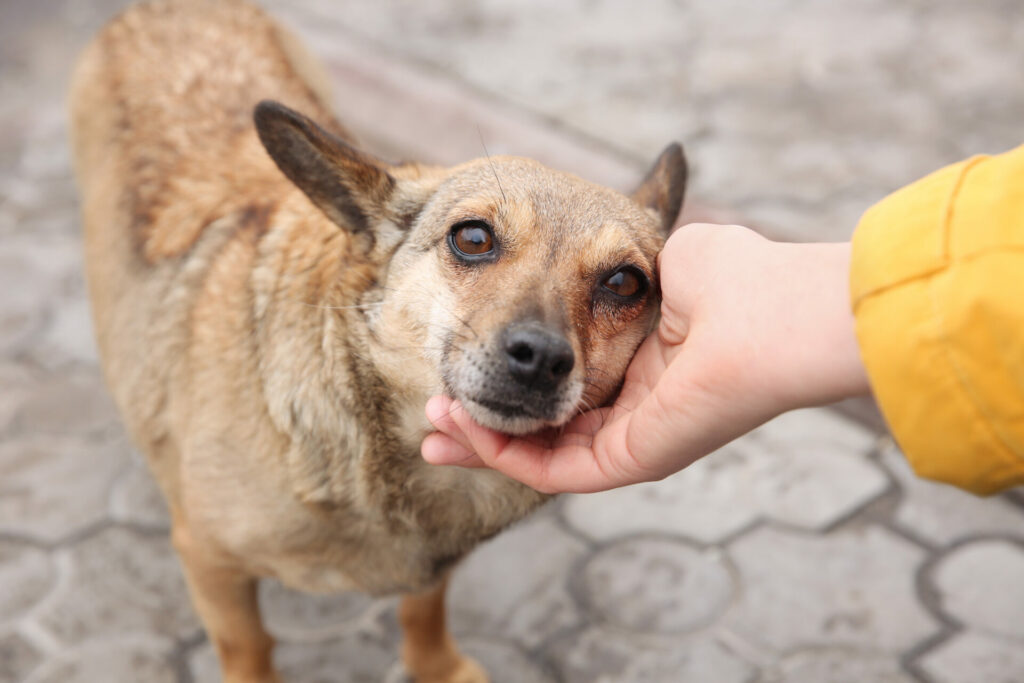 Every Saturday between 9am and 11am, the Stray Dogs Center in Umm Al Quwain offers kids under the age of 13 the chance to walk some of their doggies in a calm, idyllic desert area. Such a lovely way to spend some time bestowing love and attention on animals who really need it – there are also cats and 4 'wonky donkeys' to see!
On Your Bike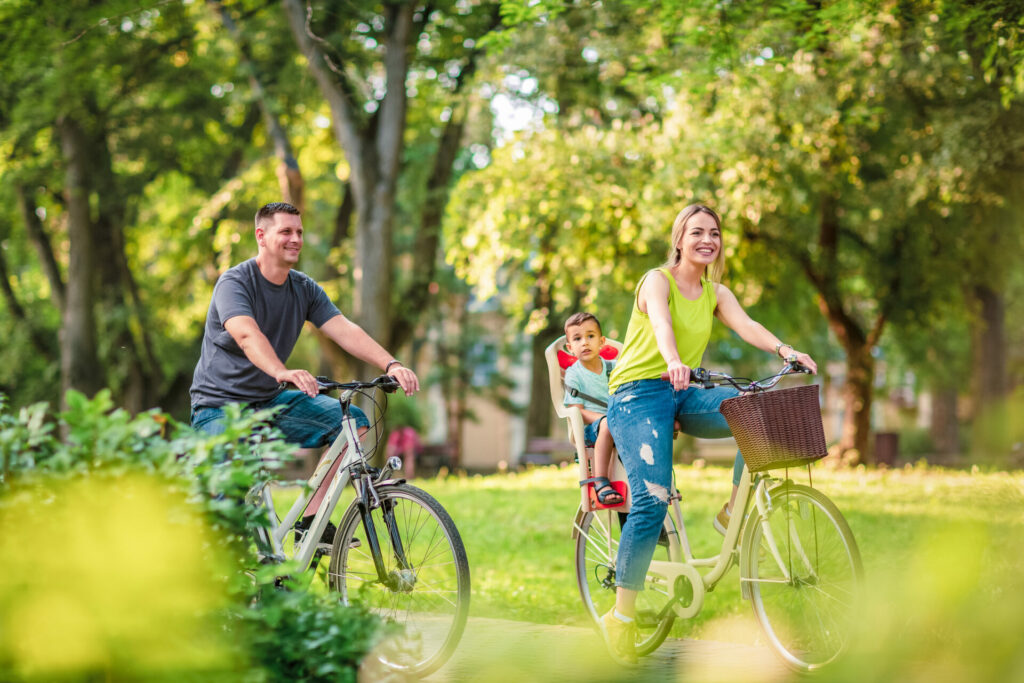 Trade 4 wheels for 2 and explore Dubai by bike. With bike tracks springing up all across the Emirate, there are plenty of areas to ride through. Our favourites? The stretch of track which runs from Burj Al Arab to the canal – hugging the beach and with ample opportunities for a cooling dip or an ice-cream pit stop. Or try the mountain bike trails in Mushrif Park with lots of shady rest areas, tree-lined routes and even a skill/pump track to try.
Go hiking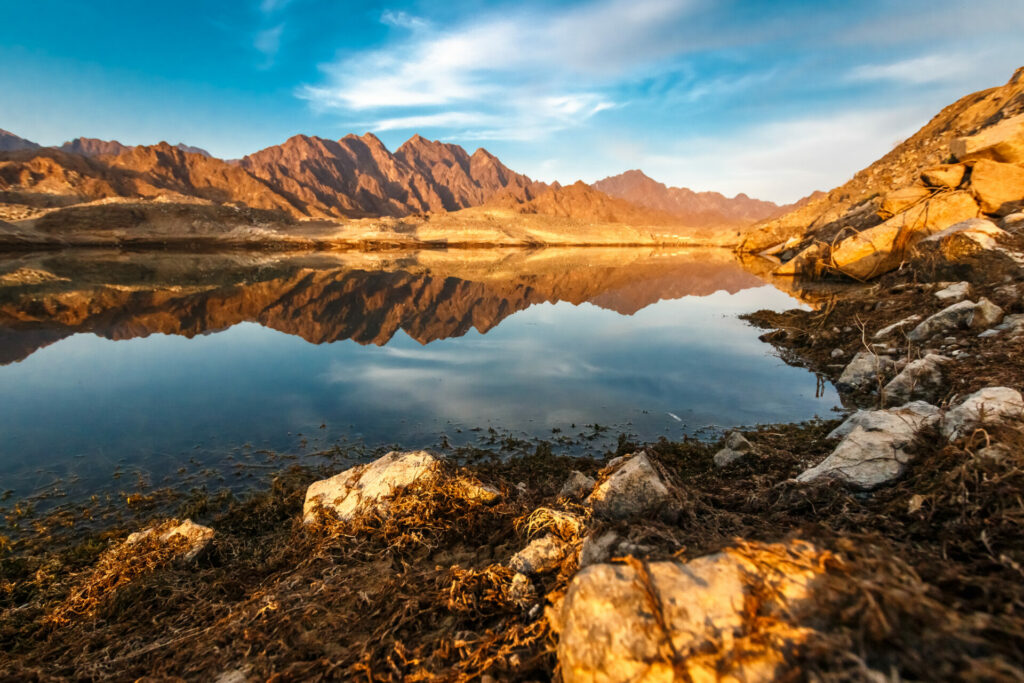 The main season for hiking in UAE is October to April (before it gets too hot and humid) so get out there while you can! Head to Hatta and the Hajar mountains and trek along winding wadis in Dubai's largest national park. Because of its mountain location, Hatta's climate is a few degrees cooler than central Dubai but we still recommend starting early – and you can always head to the turquoise waters of Hatta Dam afterwards for kayaking (from AED 60) or treat yourself to lunch and a pool day at Hatta Fort Hotel afterwards (ok that bit isn't free but hey – you'll have earned it…).
Turtle Rehabilitation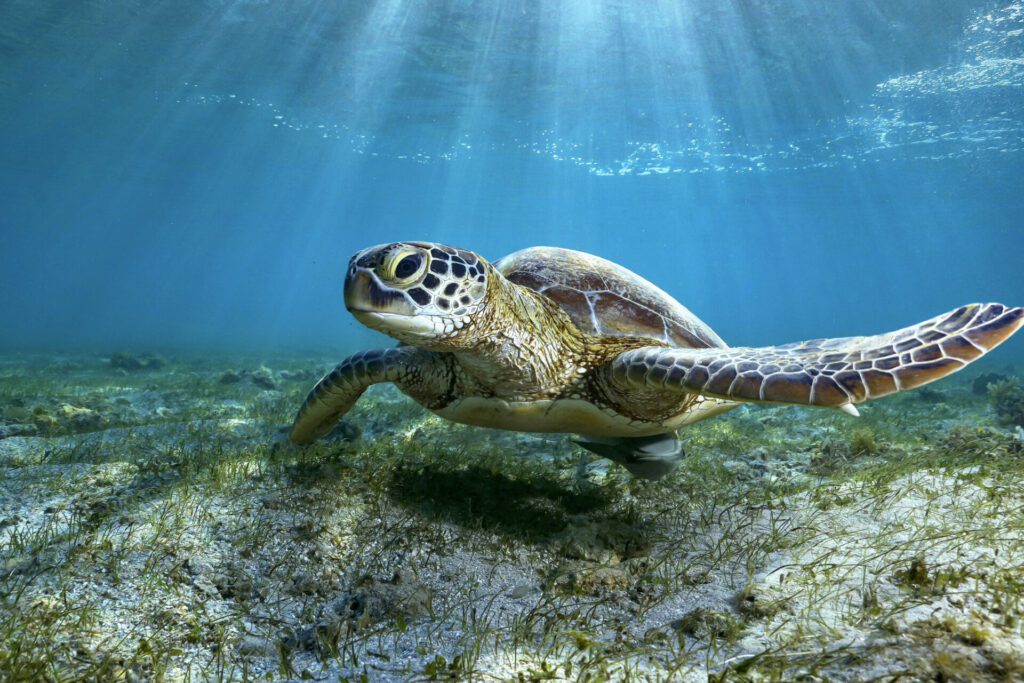 One of our fave hotels also happens to have the coolest guests – we're talking turtles who come to stay at Jumeirah Al Naseem's Turtle Rehabilitation Sanctuary before being released back into their natural habitat. Since 2004, the Dubai Turtle Rehabilitation Project has released over 1,950 turtles after treating them at the Burj Al Arab Jumeirah's Aquarium. You can see them in the lagoon at Jumeirah Al Naseem as they recover before being released and at 11am every day you can swatch them being fed and learn more about them totally free of charge.
Mangroves Walk in Kalba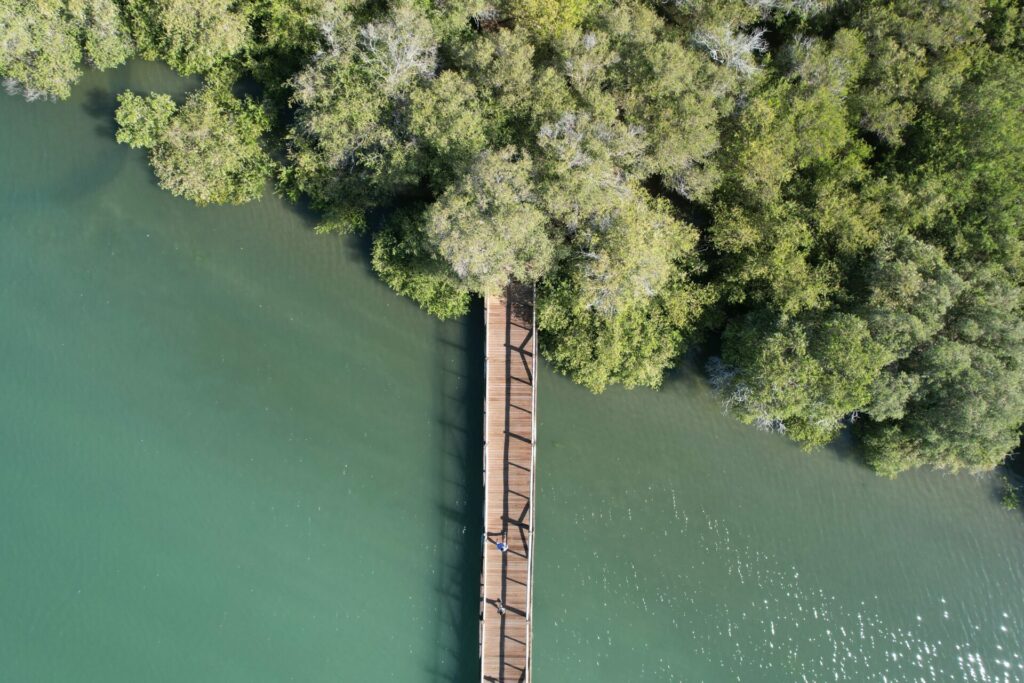 A nature lovers dream, Kalba (Sharjah) is not only home to incredible landscapes and ecosystems but also to plenty of opportunities for escaping city life and getting up close and personal with Mother Nature. Head to the Kalba Mountain Conservation Centre and neighbouring Bird of Prey Centre, home to native species including Arabian tahrs, caracals and raptors (don't miss the flying demonstrations) and surrounded by gardens filled with palms, acacias and fruit trees.
And it doesn't end there – Kalbas Khor Kalba Mangrove Centre on the coast offers the chance to walk a 2km boardwalk through part of the 300-year-old mangrove forest, learn about conservation efforts to protect the white-collared kingfisher birds and even spot a turtle or Oryx in the surrounding area.
Entry to Kalba's wildlife areas is free for kids under the age of 13 (and is AED 15 for anyone over).
Date Palm Plantations at Al Ain Oasis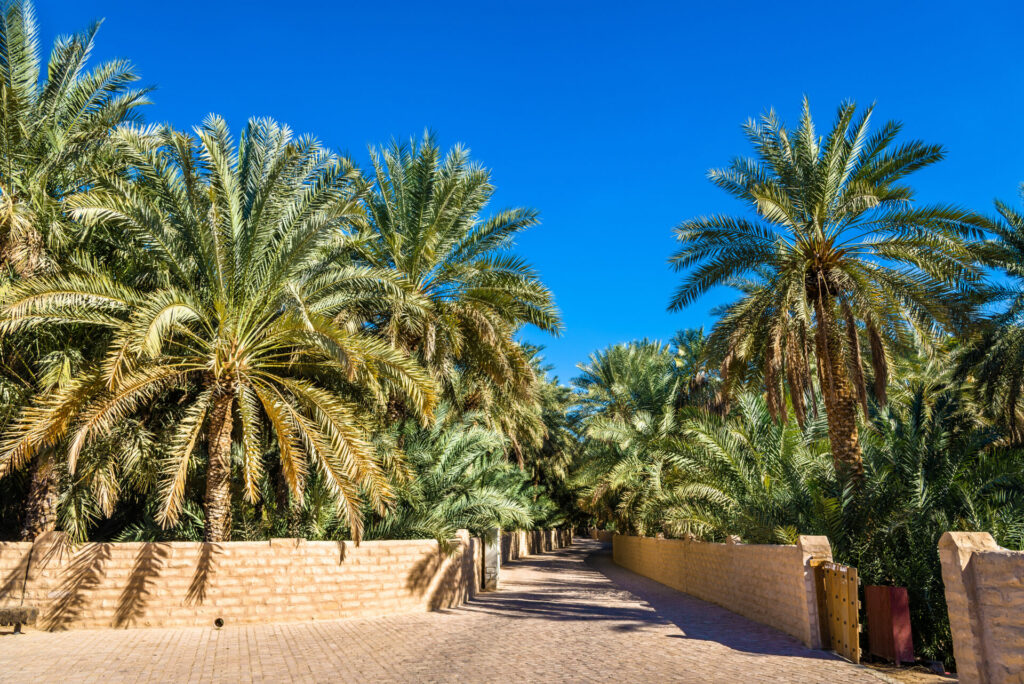 Hands down one of our favourite spots in the UAE when you just need that all-important dose of green, the shaded pathways of Al Ain Oasis offer a magical escape from the city and the desert (even when temperatures climb). Filled with over 140,000 date palms plus mango and citrus trees, banana leaves and lush vegetation, you can either rent bikes (the family versions with seats for 4 are fun!) or stroll around and see everything from incredible 3000 year-old irrigation system called the 'falaj' which still keeps the plantation watered and thriving to birds and butterflies.
Entry is free but bike hire comes at a charge.
Visit the Largest Organic Farm in the UAE
Want to relax in an outdoor gazebo with a freshly pressed organic juice, purchase organic veggies harvested within eyesight and immerse yourself in the greenery of fields and greenhouses? Of course you do! Which is why Emirates Bio Farm in Al Ain is a must-add to your list. A fully integrated tourism centre allows visitors to experience all that the farm offers and facilities include a farm shop, restaurant and plenty of space to run around in. The whole family can hop on an educational tractor tour of the farm, learning about organic and sustainable farming methods and even getting to harvest some vegetables! Bliss.
The tour is free for kids under 3 but older children and adults are AED40 each