Father's Day is fast approaching (June 18) so if you're stuck for inspiration, and keen to avoid that last minute dash around the shops, then we've put together a few ideas for sustainable gifts that dad is guaranteed to love.
From gadgets to accessories, experiences to clothing and everything in between (minus the boring socks), get ready to shop (sustainably, of course!)
Sustainable Sneakers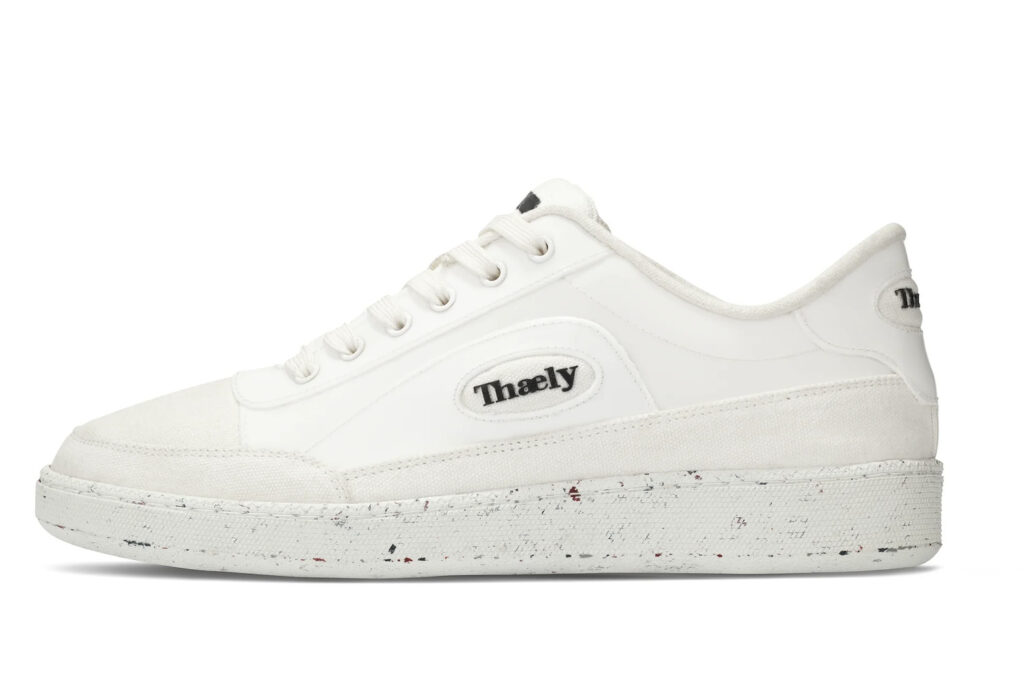 If dad needs a new pair of kicks then a pair of sustainable sneakers is a super sleek option. Made by Thaley, the world's first 100 per cent recycled and vegan sneaker company, each sneaker is made from recycled materials including 10 plastic bags, 12 plastic bottles and industrial rubber waste – and all components, including the glue, are 100 per cent vegan. And it gets better – not only are the shoes really affordable but they also come in a tote made from plastic bottles and the box is made from recycled paper dyed with coffee grounds and embedded with basil seeds so you can actually plant it and have your very own plant in days! We love!
A Gulf for Good Challenge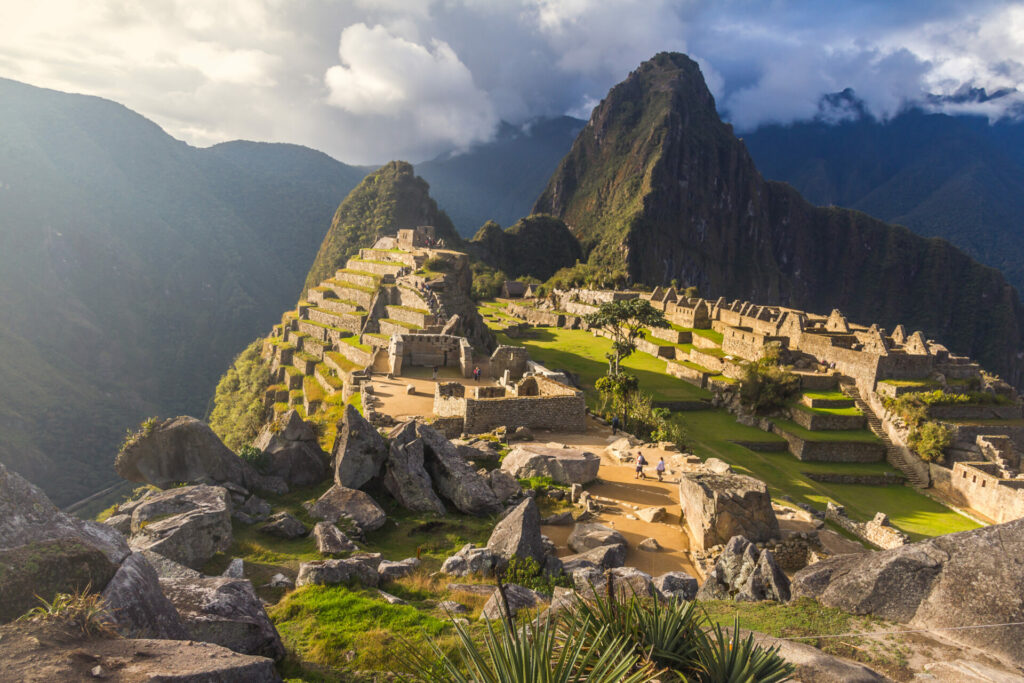 For the dad who has it all, likes to be challenged and give back at the same time, why not book him onto an adventure challenge to support kids in need? Gulf for Good is a registered non-profit organisation based in Dubai which hosts heaps of cool challenges all around the world. The next one takes place in Machu Picchu and will have dad conquering the Inca Trail and Rainbow Mountain while supporting charity partner Chicuchas Wasi, a girls safe house in Peru.
An Eco-friendly Watch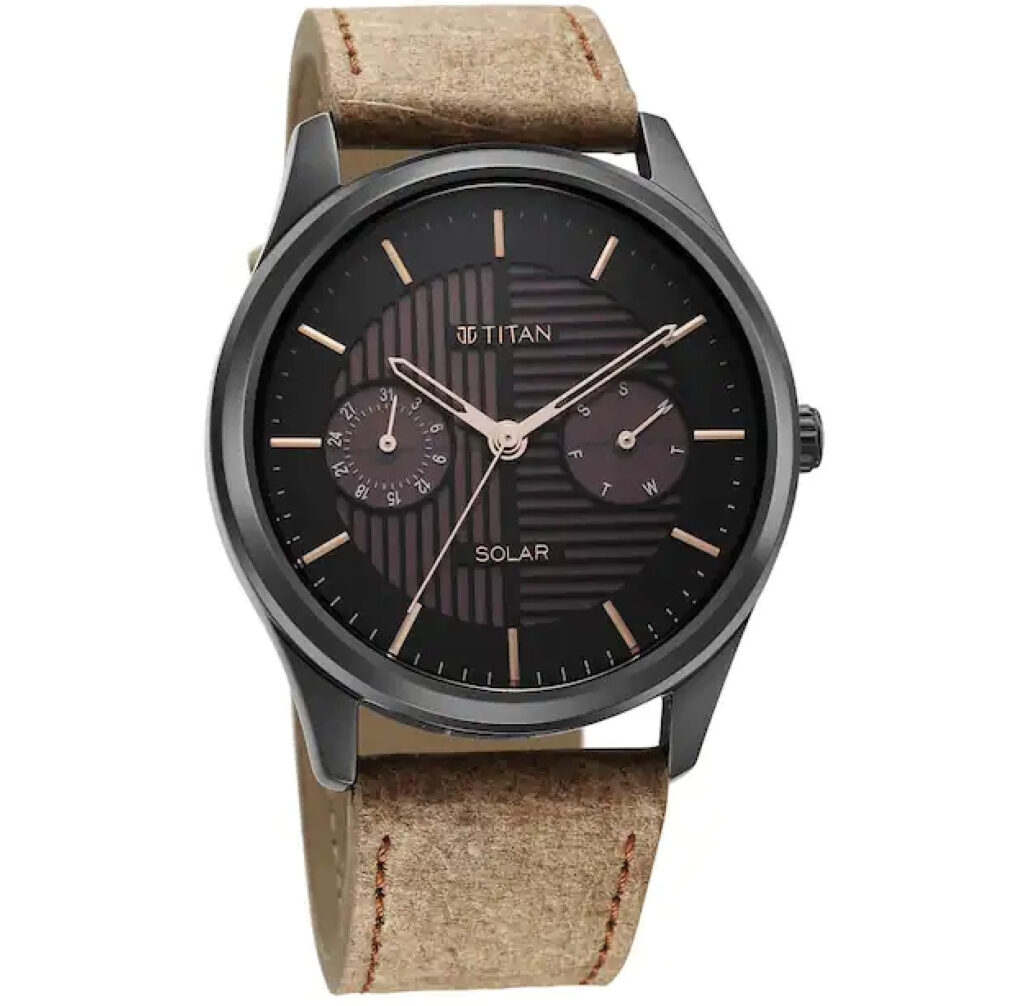 It may not be possible to gift time but here's the next best thing – the TITAN Solar collection watch is an eco-friendly timepiece that's been manufactured using carefully thought-out materials. Think recycled brass, organic coconut and cactus leather collected in collaboration with local farmers in an effort to make the world a better place. Available at Titan retail outlets across the UAE, it's the perfect eco Father's Day gift.
A Recycled Passport Holder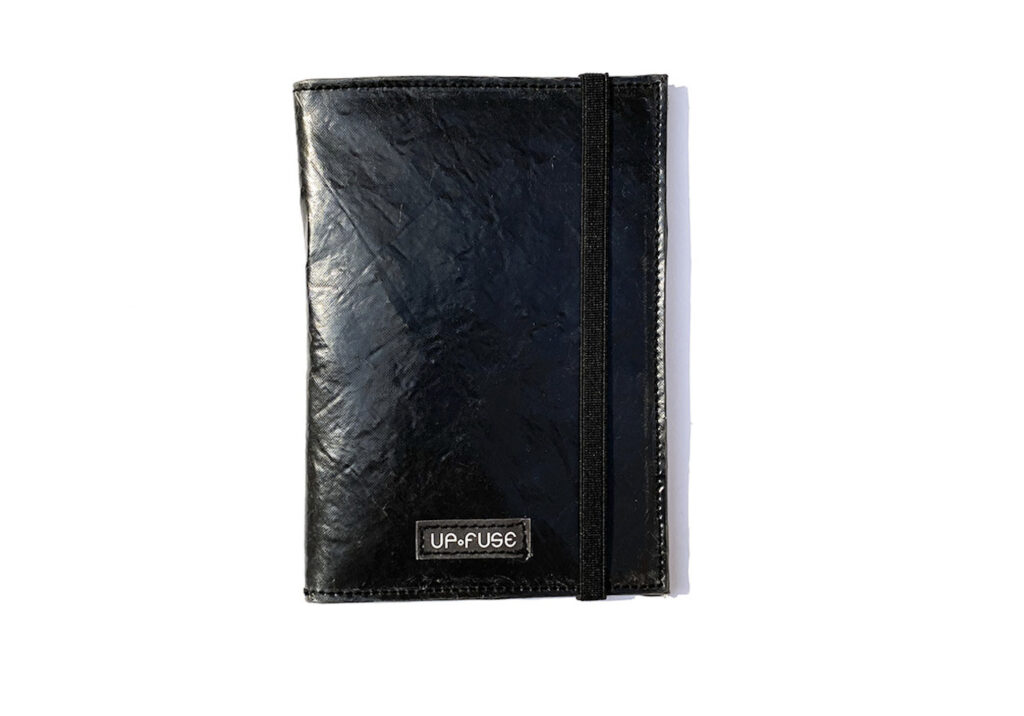 If dad is a regular jetsetter then help him keep his travel documents safe with this very cool passport holder. Made of up to 10 recycled plastic bags, it fits all the essentials (including boarding pass, tickets, money and passport of course) and has been made by a community of 'Up-fusers' whose ethos that one man's trash is another one's fabric is at the core of everything they produce. Relying on local artisans, Up Fuse seek to support unprivileged locals and refugees so you'll be doing good while dad will be carrying a one-off item on his travels – it's a win/win.
A New, Old and Re-loved Treasure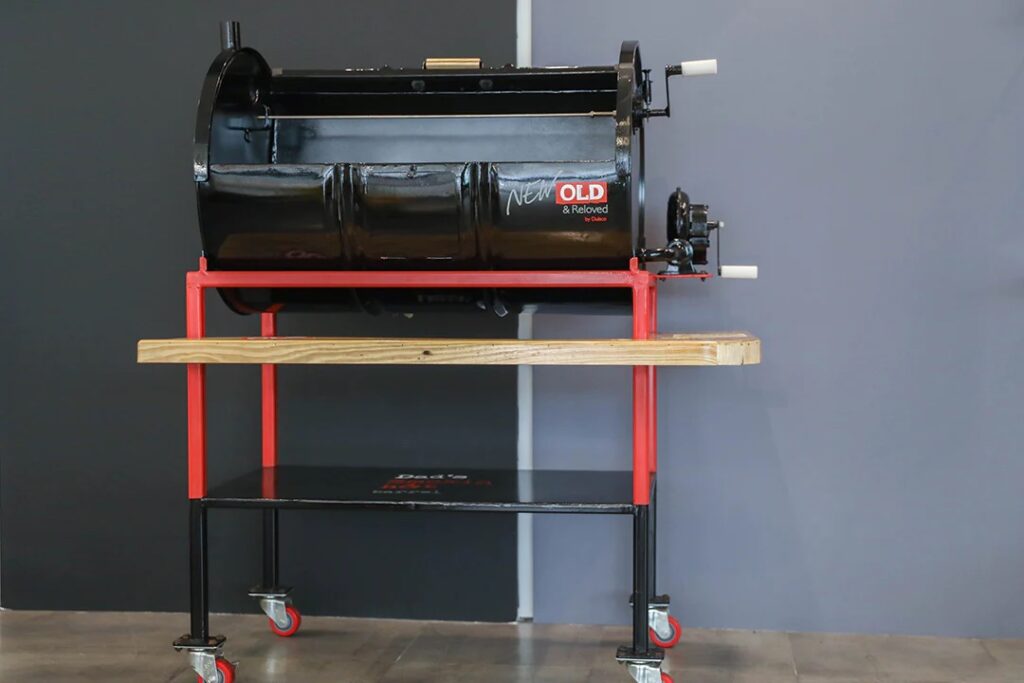 Creating treasures out of trash and born out of a love for the environment, 'The New Old and Reloved' is an Emirati brand established as a means of giving waste a new life. From chairs crafted from oil drums to BBQ grills made from engine coolant barrels so dad can roll out his award-winning (vegan) burgers, there's also a chess set made of old engine parts and scrap metal and plenty more too – the only issue is deciding which Father's Day gift to choose.
A Mini Bonsai Garden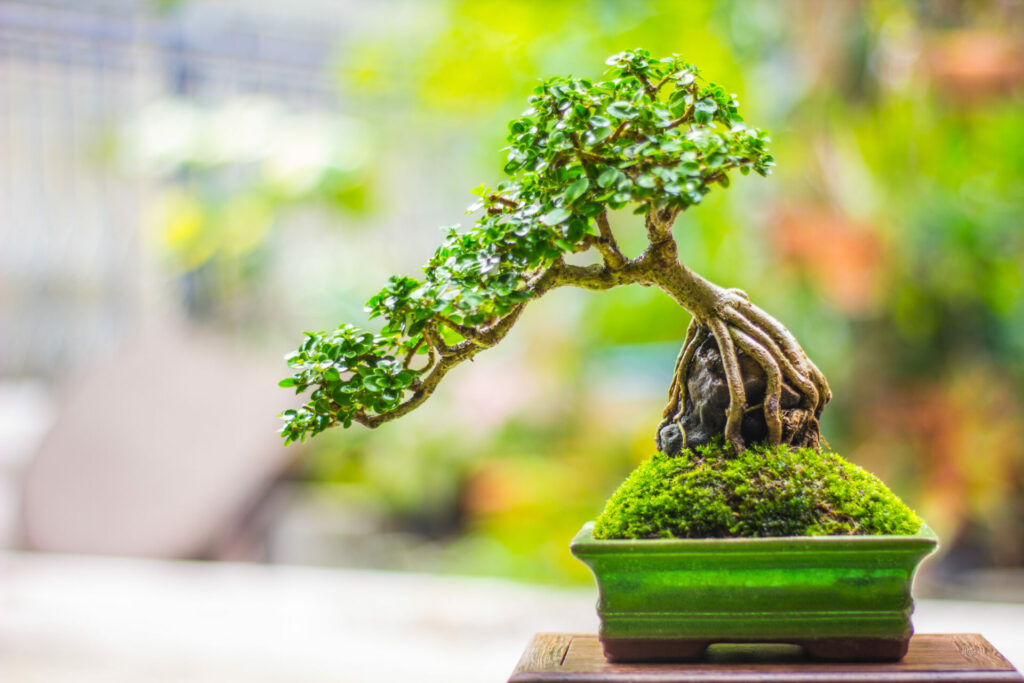 Believed to bring good luck and positive vibes, a Bonsai Tree also represents love, loyalty and Zen, making it the perfect Father's Day gift – whether for his desk or to keep at home. Available from Hungarian based start-up Flowwow whose business model works by supporting local businesses, your tree can be delivered on the same day as you order (perfect for last-minute shopping), is super easy to care for and is guaranteed to give dad zero stress and plenty of joy (just like his kids..)
Sustainable Skincare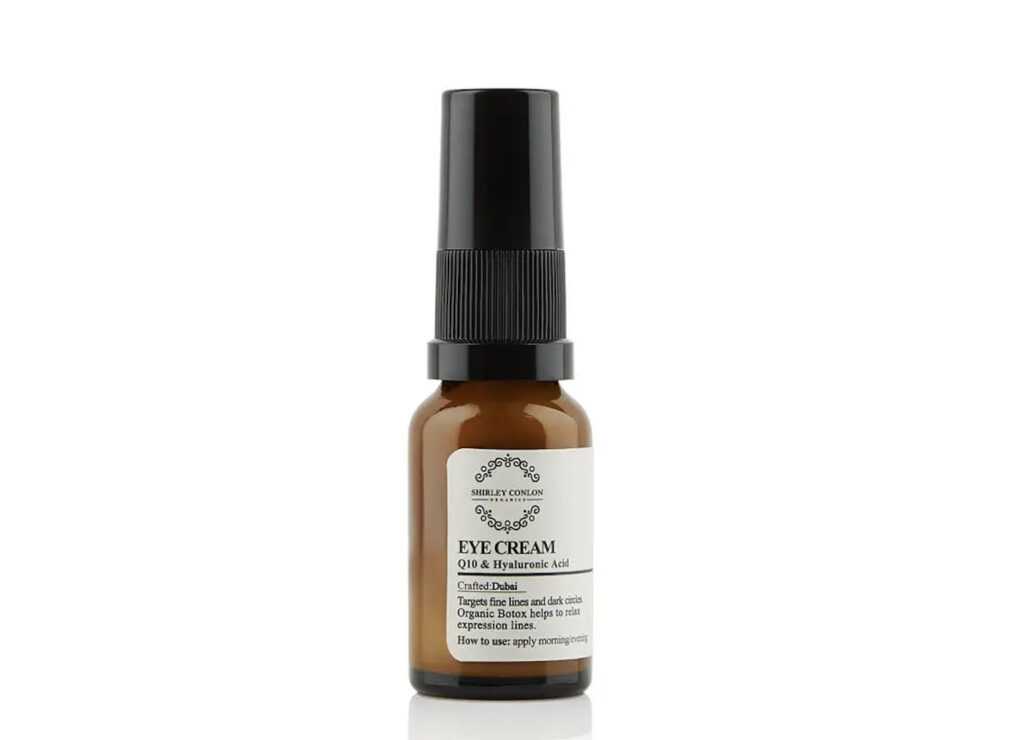 Stop dad raiding mums beauty products by gifting him a set of his own, courtesy of the very brilliant Shirley Conlon Organics. This Dubai-based brand offers a unisex range of clean skincare made from pure ingredients that not only respect your skin but also the environment. Free from nasties and packed with certified organic botanicals, all products are in fully recyclable dark glass to protect against UV and without outer packaging to minimise environmental impact.
Choose the Express Yourself Eye Cream which de-puffs and tightens skin (perfect for dads who don't get enough sleep), the coconut and sage Deodorant Cream (aluminium free) and the Fountain of Youth daily face moisturiser – a hero product for hero dads.
Chocolate with a Difference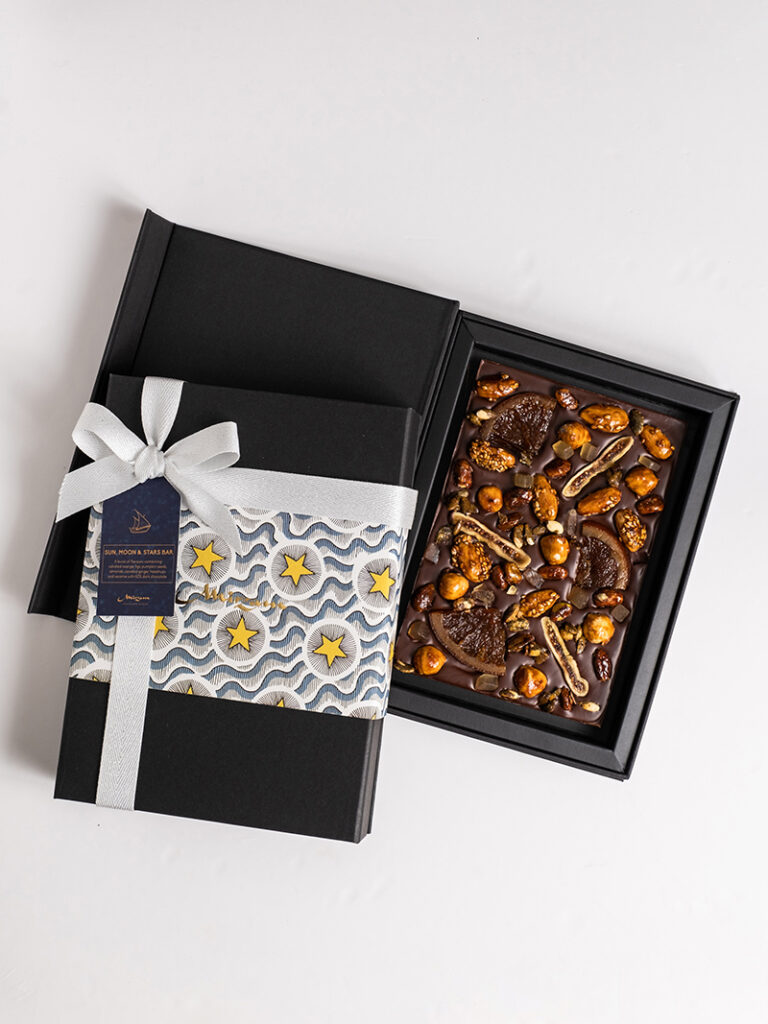 You love each other to the moon and back so why not gift him the universe in chocolate form, courtesy of chocolate makers Mirzam. The local brand highlight the culture and history of the UAE through creating handmade recipes inspired by regional flavours. The Sun, Moon & Stars Milk or Dark Chocolate is bursting with candied orange, figs, pumpkin seeds, almonds, candied ginger, hazelnuts and sesame all wrapped up in beautiful packaging created by local artists. Father's Day sorted.
Clothing with a Conscience
Whether he needs a new robe for lounging at home, a funky tee or a smart shirt, Earthly offers a range of eco-friendly fabrics that account for water consumption, waste reduction, ethical manufacturing and fair pay. We love the new Hemp collection for keeping dad cool in every way – oh and Earthly will plant a tree for every product sold – so that's a gift to him and a gift to the planet too.