We've all heard of the helicopter mum, hovering over her children's every move, ready to pick them up if they fall or fail no matter how old they are, and most of us have seen the gentle parent who quietly validates her child's feelings while they are mid meltdown in the supermarket, when the rest of us would probably be bribing them with treats or carrying them out under one arm.
But what about the almond mum that is blowing up all over TikTok? Most of us know that alongside amusing clips, music videos and quotes, the social media app has recently come under the spotlight for propagating an unhealthy diet culture.
The #AlmondMoms hashtag has racked up just under a billion views on TikTok, rocketing up from the 189 million Teen Vogue reported back in February. One video, which has over 1.4 million likes, shows two daughters 'pranking' their almond mum by 'daring' to order pizza and pasta from the menu. In another, a TikTok user mimics an almond mum telling their child: 'Oh you want something sweet? How about a grape?'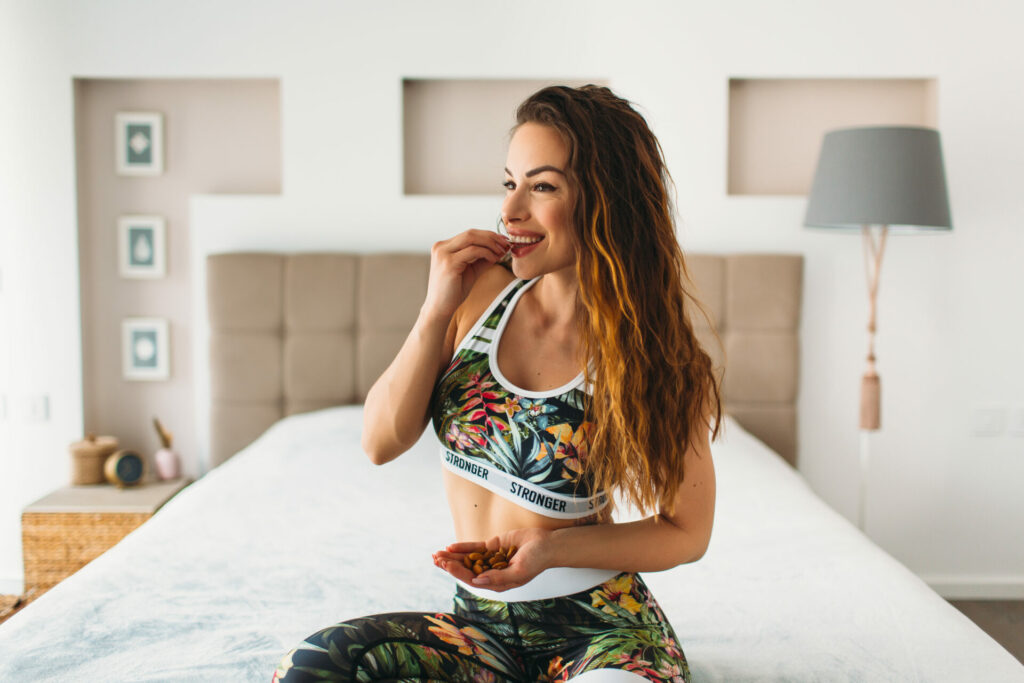 Health and nutrition is one of the most popular forms of content on TikTok but influencers are usually not doctors or dietitians. In fact, a recent study from the University of Vermont, published in November 2022, found that TikTok encouraged a 'toxic' diet culture among teens and young adults. The most viewed content idealised weight loss and depicted food as a way to be thin.
But it's not just other teenagers or influencers giving Gen Z (born around 1995 to 2009) and Gen Alpha (2010 to 2024), a complex about their health, diet and weight. It's also parents, especially the 'almond mum.'
One mother from the US recently went viral on TikTok for walking around her daughter's ER room in hospital, staring blankly ahead while listening to her air pods, trying to keep her step count up while her 21- year-old-daughter Sadie filmed her from her sick bed.
In the clip, the daughter, Sadie, says: 'I'm literally in the ER and my almond mom is just pacing around so she can still get her steps in??'
Flaky Almond Mums
So what is an almond mum exactly and where did the term come from? Put simply, it describes mothers who impose and impart strict, unreasonable or obsessive fitness and eating habits onto their kids.
Apparently the term was first coined by Teen Vogue from a 2013 episode of The Real Housewives of Beverly Hills. In a viral clip, supermodel Gigi Hadid, who was a teenager at the time, told her mum she was feeling weak because she'd only eaten 'half an almond.' Her mum's reply was for her to 'have a couple of almonds and chew them really well.'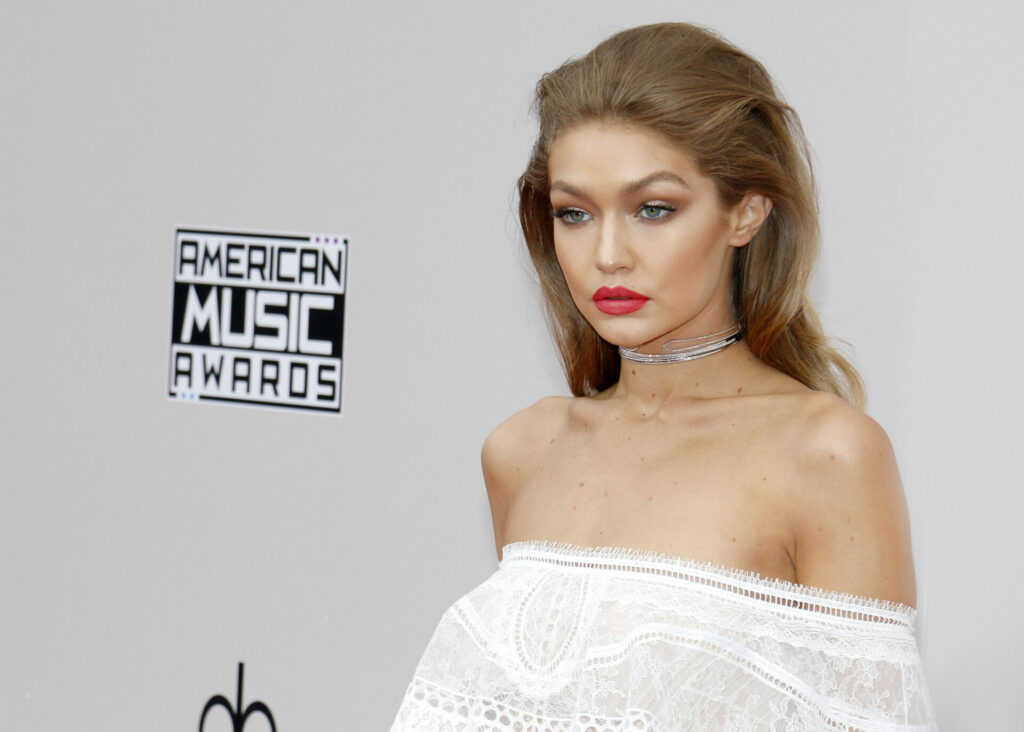 Ten years later, the situation hasn't changed with social media full of mums giving their children – especially daughters – a twisted and often dysmorphic view about their body image, weight and what they should and shouldn't eat to achieve it.
So how can you make sure your kids develop healthy eating habits and a positive attitude towards food, especially if you sometimes diet or follow a strict eating plan?
Harry Snell, an emotional eating coach, says kids begin to form ideas and values about food from the age of around 10. 'Children start to model people around them from school, their peers, parents and social media, which is mostly unregulated,' he says. 'On platforms such as Snapchat, Instagram and TikTok, beliefs are often formed.'
Social media can be particularly damaging as anyone is able to set up an account and as the app is primarily used by young people (it saw a growth of 180% among 15 to 25 year old users over the pandemic,) it's not always easy for them to distinguish between fact and faction when it comes to online influencers.
Skinny Mums on Diets
Yet, when it comes to almond mums, it's the parents inflicting their unhealthy attitudes towards food and dieting onto their children that's the problem. Sometimes, the parents, especially if they came of age during the 90s when waif-like models such as Kate Moss were presented as the ideal, might not even realise they have an issue.
It is, as 20 year old digital creator Tyler Bender, who has over 241k followers, said in one video, about 'skinny moms on diets.'
Kirsty Ketley, a parenting specialist and Early Years Practitioner who works with children from birth to their teenage years, says that it's important for mums and dads to lead by example. 'I think parents need to understand what constitutes as a healthy, balanced, lifestyle and the focus when it comes to 'healthy' shouldn't just be on food. Sleep, exercise and work/life balance all contribute,' she says.
Be wary of labelling foods 'good' and 'bad,' Kirsty advises. 'Children should be allowed to enjoy all foods, regardless of nutritional value, and we need to be mindful of the language we use around talking about food.'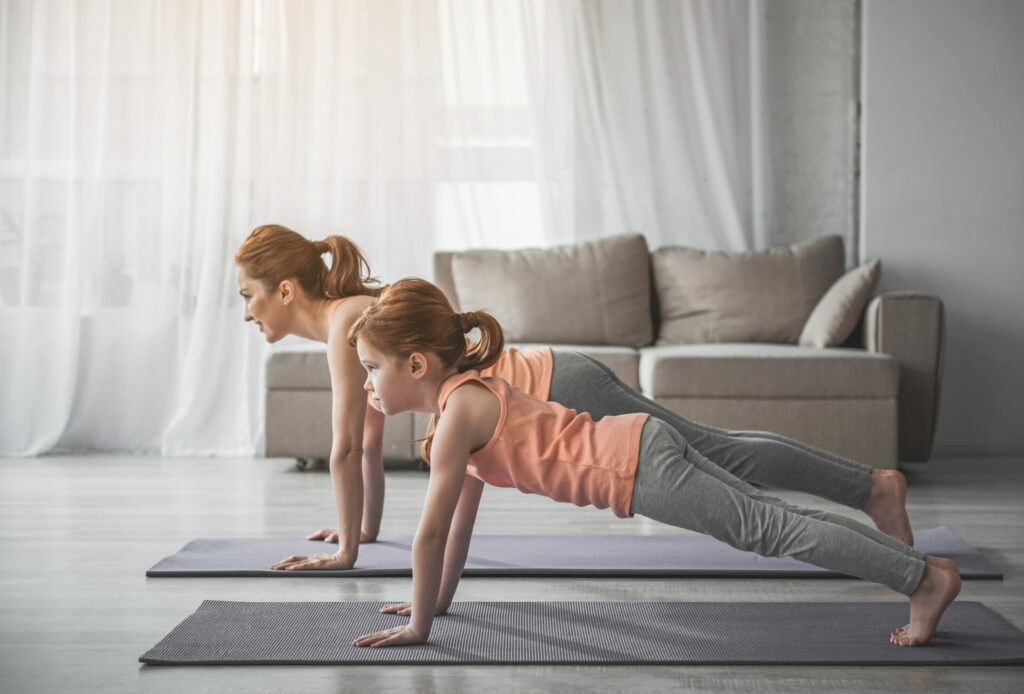 We should, for example talk about the nutritional value in food and how it can benefit our body, which sort of foods we need more of and which we need less.
If, however, you are following a very strict diet, but you don't want your children to, it's good to look at your reasons for doing so.
'I am currently losing weight and try to eat the same meals as my kids, most of the time,' says Kirsty. 'I just don't eat a whole pizza, I pile more salad on my plate to fill up and eat a slice or two.' Kirsty says her kids unaware that she is trying to lose weight, as they eat the same food most of the time. 'Plus, they never hear me talk about weight or use words like fat,' she adds.
Caroline Job, founder of Lunchbox World , which aims to give parents ideas for packed lunches and runs online courses, says it's up to parents to help equip their kids with healthy eating habits and skills for life. 'To help with this, parents should keep presenting and exposing the kids to different foods and different tastes in the safe environment of the home and then, over time, when out and about,' Caroline advises.
She says it's also worth remembering that children, including teenagers, go through phases. 'They don't like this, they don't like that. They push back. That's kids. It is our job as parents to remember it is our role to help guide them in life to healthy choices that really set them up for life.'
Caroline also believes it's best to take an 'everything in moderation' approach to food. 'I grew up with a mother that baked cakes, that made meals from scratch. We rarely had takeaways or bought ready meals. So I've brought my three kids up in a similar way.'
When it comes to food shopping, try and stock up on a balance of different food groups, Caroline advises. 'The snacks on promotion are always tempting but will they help set the kids up for life? Try and buy in moderation,' she says. If you make your children a packed lunch, try and include foods from different groups – fruit, veg, grains, protein and carbohydrates.
Don't forget the almonds, but make sure you have plenty of other things to go with them too. Remember, you don't want to be known as an 'almond mum.'