The first wild baby bison to be born in England for thousands of years has taken its first steps.
It's after one of three of the large animals that were released as part of a rewilding project in the woods of Kent this summer, gave birth.
Unknown to the rangers at Wildwood, near Canterbury, when the three bison were brought to their woodland area in July, one of them was pregnant. According to the rangers it is not easy to spot as the animals conceal their pregnancies to prevent predators targeting their offspring.
'The calf has come on leaps and bounds – literally,' said bison ranger Tom Gibbs.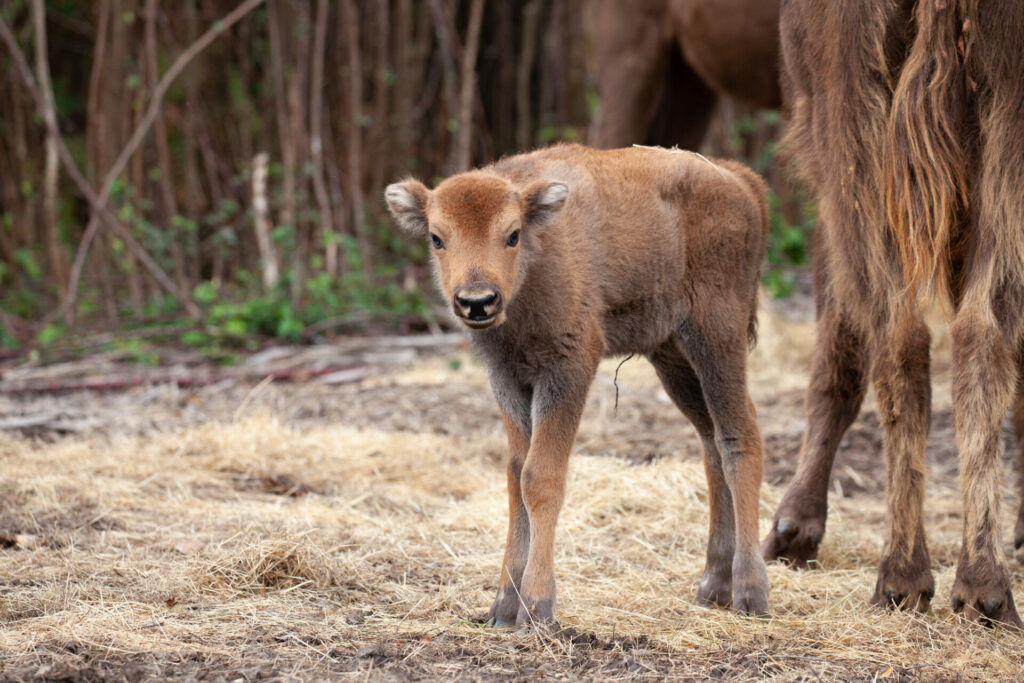 It had been hoped that the project – a collaboration between the Kent Wildlife Trust and Wildwood Trust and backed on social media by Hollywood star Leonardo DiCaprio – would see the new herd breed in due course, but the swift arrival of the new baby bison is an unexpected bonus.
'There were a couple of days when we didn't see female two and that was sort of an alarm bell, because she's normally very confident. I hoped she was OK,' said Gibbs.
'The other two females were also a bit more on edge and defensive, warning me about something.
'I didn't want to get too close, so I used my binoculars, and I could see her tail swishing. I thought I saw a muntjac deer behind her, and I thought: "What's that doing, so close to this female?"
'Then, lo and behold, this little face popped out from behind the female, and that was the eureka moment. It was just unbelievable to think this is the first wild born bison here in England. It was just a monumental moment.'
The calf was probably born on 9 September, but the announcement was delayed owing to the death of Queen Elizabeth II the previous day.
'We also wanted to make sure that the calf was healthy,' Gibbs said.
The new arrival has been welcomed by the other adult bison, who clean her and screen her off if they perceive a threat. They also keep an eye on the calf when the mother is resting, in a manner likened to babysitting, said the rangers.
Speaking about the mother Gibbs added: 'She had definitely been increasing the amount that she was eating. She's normally pretty picky, but it turns out she was eating for two.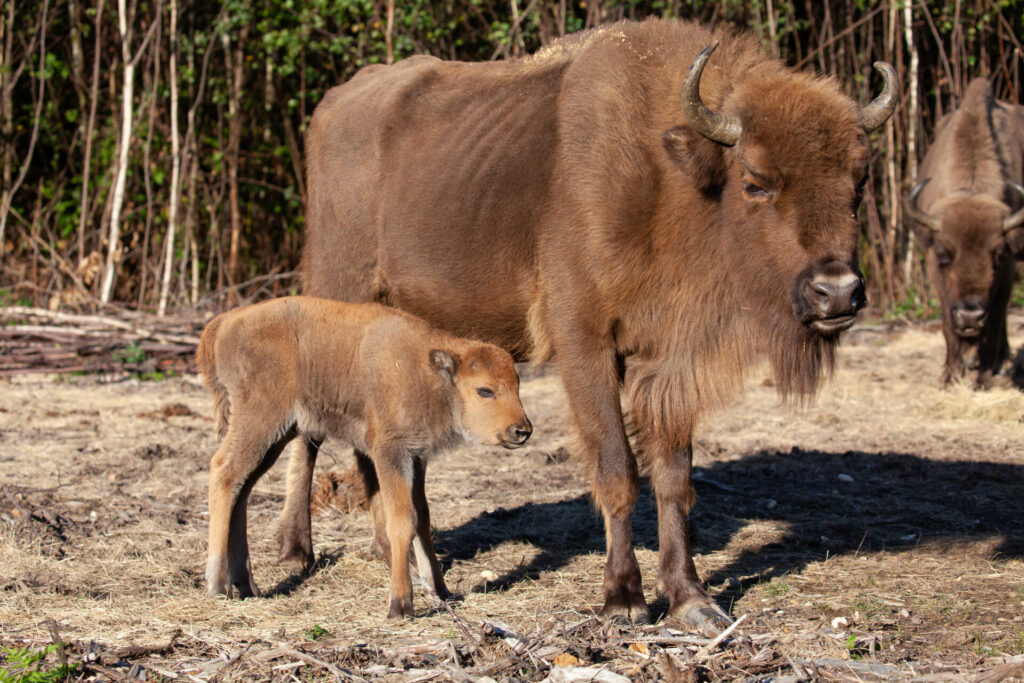 'Though it was a surprise to see that the younger female bison had given birth, it was always a possibility, and we have created a care plan for the calf to ensure her needs are met. These animals are wild, so we want to remain as hands-off as possible, but their welfare is at the absolute heart of what we do. She is being observed by experts and we are constantly monitoring the whole herd to ensure their wellbeing.
'We always hoped that the bison would breed, but it is fair to say we were not anticipating it quite so soon. We are also preparing for the arrival of a bull from Germany within the next few-months so we will be carefully planning how that introduction is made to ensure they bond well and act as a herd should.'
Bison as Ecosystem Engineers
The project uses the bison as eco-managers of the woodland site.
Their habit of eating bark has knocked over a number of trees, opening up trails and allowing light on to the forest floor, while taking a dust bath produces larger areas of open ground. These changes should allow new biodiversity such as plants, insects, and birds to thrive.
Organisers say this boost to biodiversity will show how such reintroductions can help more carbon to be stored, therefore tackling the climate crisis.
'This is going to be a blueprint that will hopefully act as guidance for other interested organisations and landowners,' said Gibbs.
To learn more about the project visit Kent Wildlife Trust here