'There's a whole other world going on down there,' I think as I float, mesmerised by the sheer volume of activity happening mere metres below. On the surface the sun shines, and the crystal-clear water laps gently against the sides of the speed boat that whisked us here just moments ago.
But beneath the water, there's an entire underwater world that most of us rarely glimpse. Shoals of translucent bait fish speed past in their hundreds while giant clams suck the ancient boulder coral, star fish lie camouflaged and motionless while bright yellow puffer fish swing angrily by. A wide-winged manta ray lies on the shallow and sandy reef floor while two moray eels slither past. Giant grumpy-looking grouper join the lively crowd before being shown up by darting and dazzling parrot fish. It's a kaleidoscope of colours and a constant rush of activity, normally only observed through the glass cage of an indoor aquarium.
But this is the Indian Ocean and we are in the Maldives, where fish swim free in crystal clear, turquoise waters, and colourful coral reefs, in parts, still thrive. While much of the country is water – 90 per cent in fact – the Maldives also has a vast and breath-taking array of 26 atolls (ring-shaped coral reefs that encircle lagoons) in the form of islands and reefs.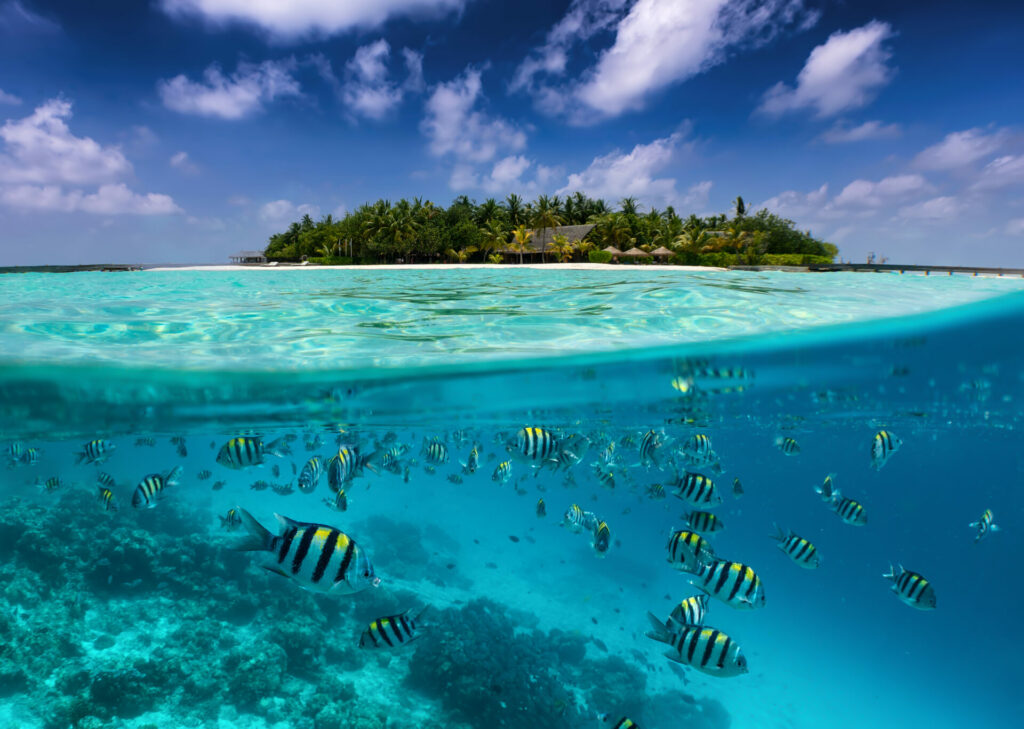 Our awe-inspiring snorkelling excursion takes place off the Kunfunadhoo Island, on the Baa Atoll UNESCO Biosphere Reserve, home to the country's number one natural hideaway, Soneva Fushi. This resort, unlike most open beach hotels in the Maldives where villas yawn out into the ocean, is hidden under a canopy of tall trees. Dense foliage covers the island, creating a natural form of shade and allowing for a unique forest feel.
From the moment we landed and were whisked away on a small but luxurious boat, we were asked to relinquish our shoes. Our Man Friday – every villa has a devoted personal assistant for the entire stay – placed them in a bag with the hotel's policy beautifully hand-sewn on the front: No News, No Shoes.
Soneva Fushi believe in the healing properties of walking barefoot, allowing your feet to feel the sand, the sea, and the soft wood. While it may take some getting used to for the real city slickers, in the end we find that walking barefoot for your entire stay does, in fact, leave you feeling liberated and at one with your natural surroundings.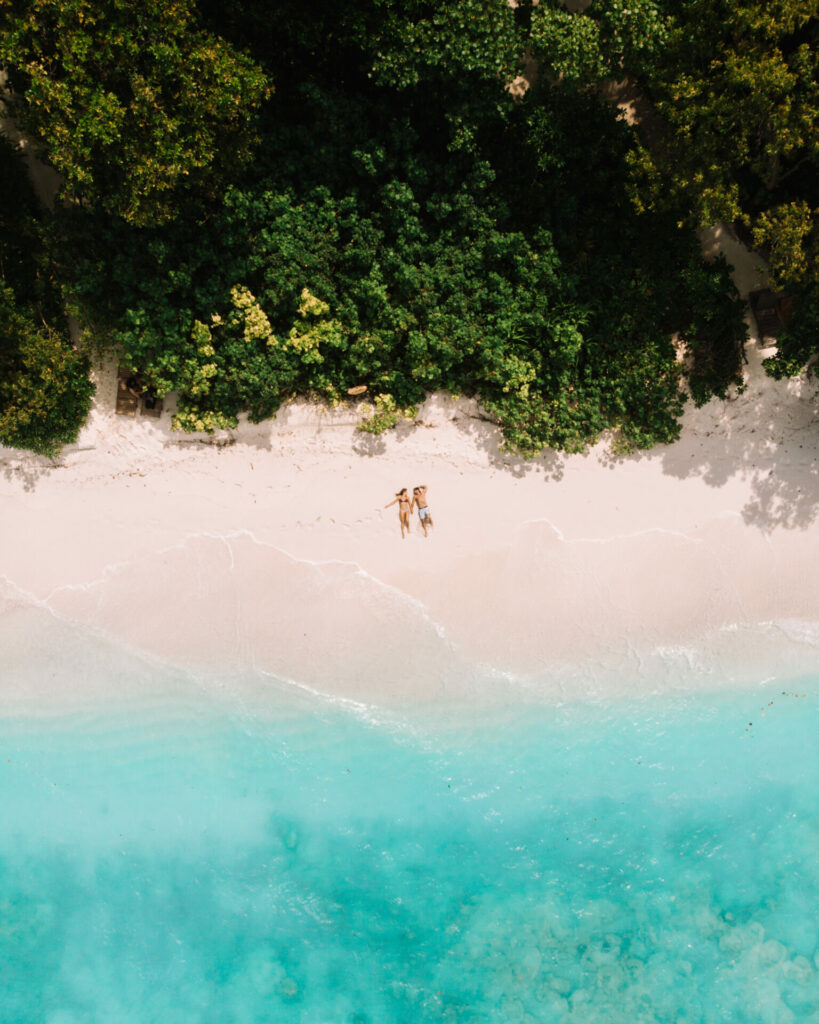 The exclusive, celebrity-loved resort, which was founded almost 30 years ago by Sonu and Eva Shivdasani (also the then founders of the global Six Senses brand) on what was once a deserted island, abides by a long-standing philosophy of sustainability or what they refer to as SLOW LIFE, an acronym for sustainable-local-organic-wellness-learning-inspiring-fun experiences.
All 64 luxury beachfront villas that dot the periphery of this award-winning island – allowing each access to their private slice of sea and sand – are locally crafted and environmentally responsible. Beautifully unique in shape, size and design, they have been inspired by nature and built using sustainably sourced wood and natural materials from coconut shells to organic cotton.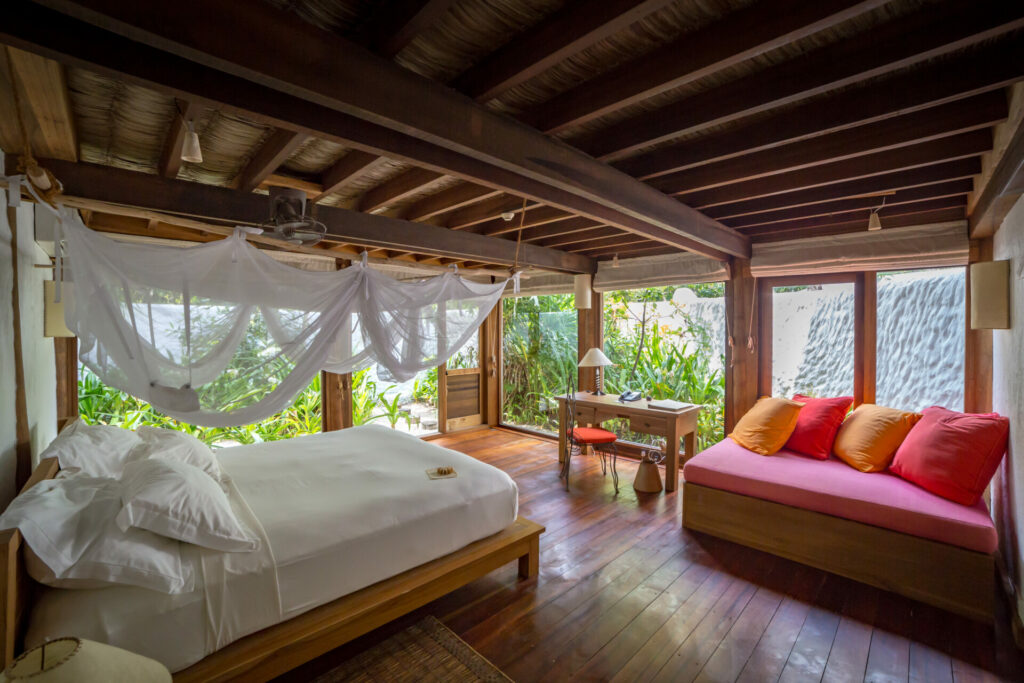 Shrouded by abundant greenery, the villas are luxuriously rustic, light, and airy with splashes of bright Soneva Fushi colours thanks to locally hand-made covers and quilts. And each bathroom is a world unto itself being open air, including a deep-set tub surrounded by water and towering trees, with the natural sounds of swaying leaves and the ocean as a personal soundtrack.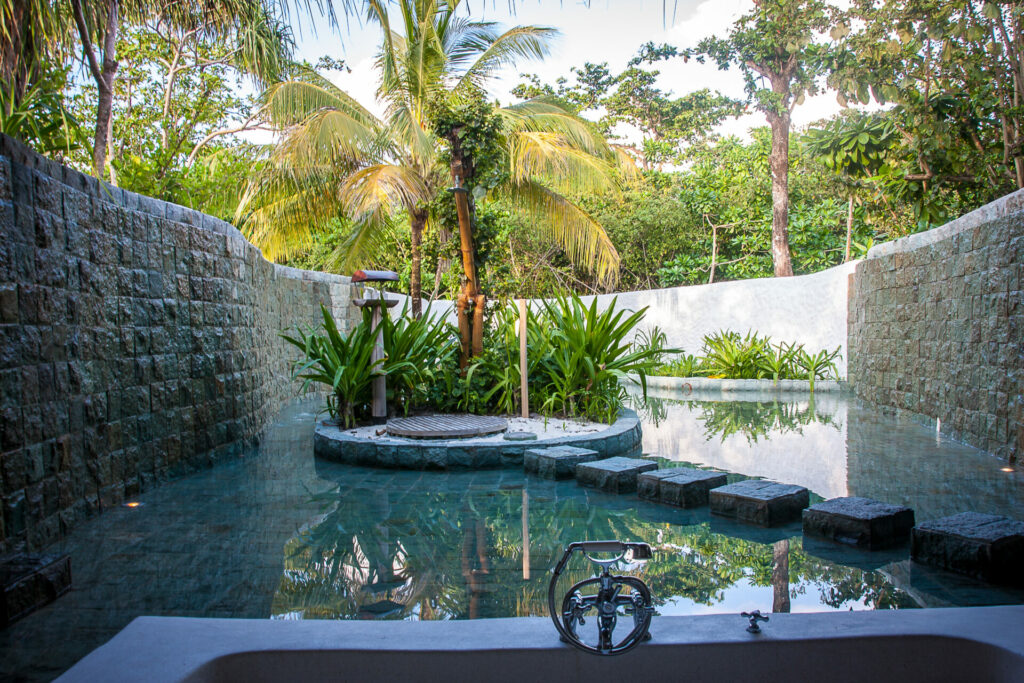 The attention to eco detail is apparent everywhere in the villas. Switches to turn Wi-Fi on or off, organic amenities, recycled paper notepads and folders with hotel essentials. Most notably, there is no plastic in sight. Instead, water is filtered on site and placed into recycled glass bottles blown at the islands very own glass recycling centre.
Soneva has also recently expanded its solar power developments at Soneva Fushi boosting the electricity generated from renewable energy on the island to over 50 per cent.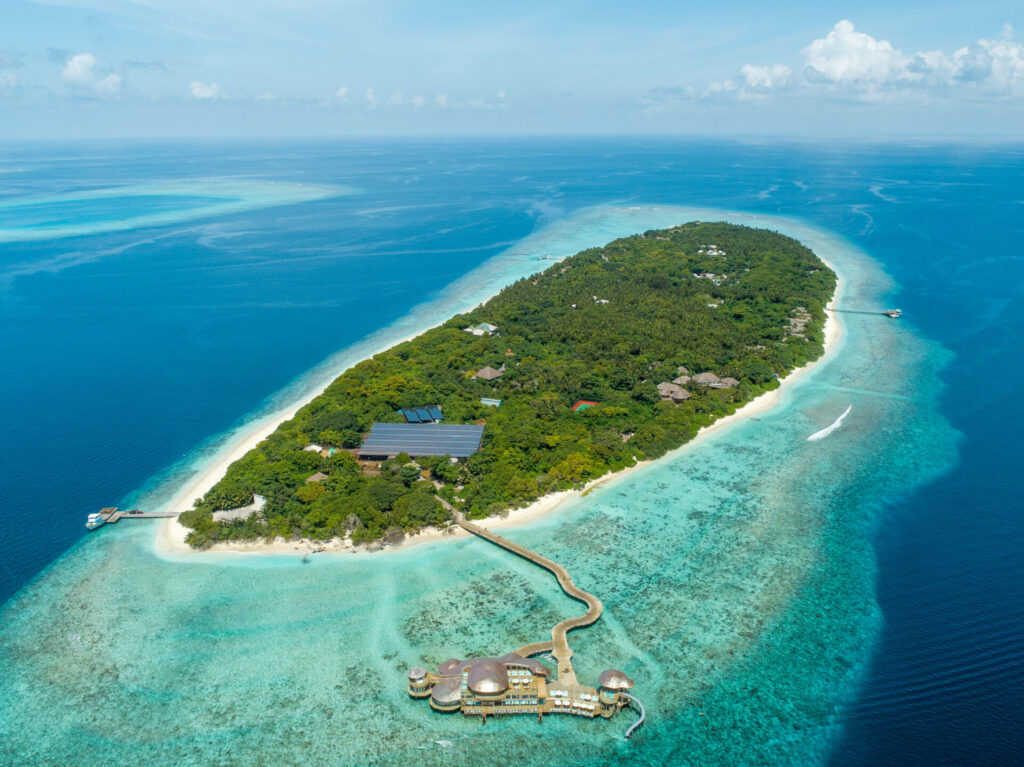 True to its appreciation of Robinson Crusoe simplicity, guests are not ferried around the island on buggies. Rather, each villa is equipped with bicycles (thoughtfully the pedals have even been covered with soft neutral material to cushion your bare feet) so its residents can cycle the one kilometre length of winding wooded pathways that lead to alcoves of soft white sand that blend seamlessly into bright turquoise blue seas.
And don't be surprised if wild bunny rabbits pop out to say hello en-route, they have been on the island longer than Sonu and Eva!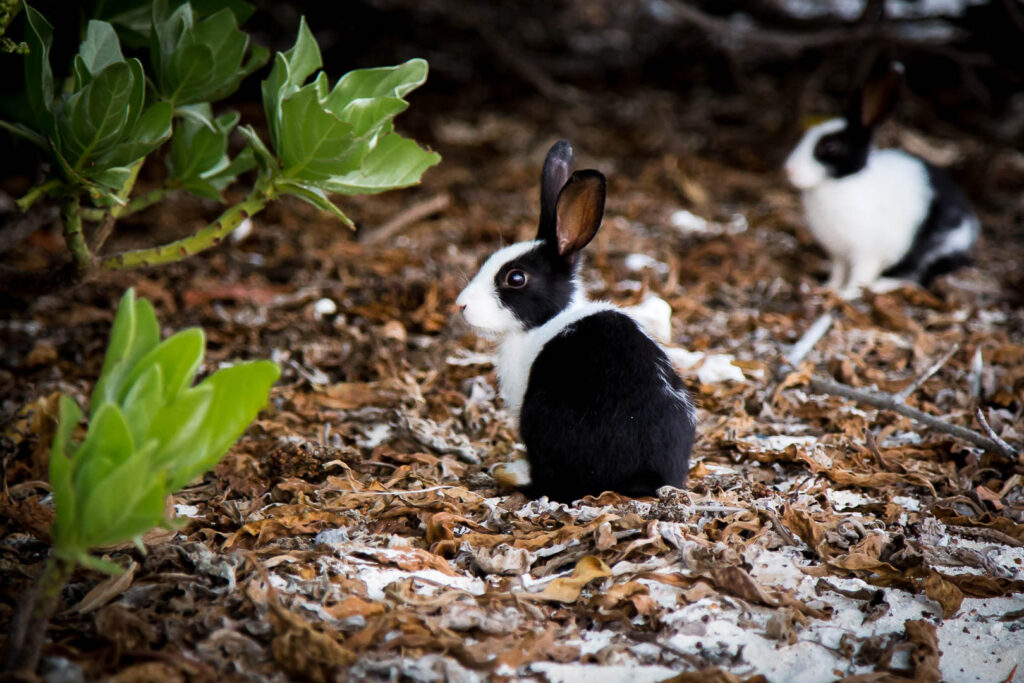 It's all in the Itinerary at Soneva Fushi
While Soneva Fushi is no 'extreme adventure' holiday (water sports that do not respect the environment such as jet skis are not allowed), it is a far cry from just lying on the beach ­– although of course, for those that wish to simply while the day away by the villa pool or sunset beach bar, cocktail in hand, that is very much an option too.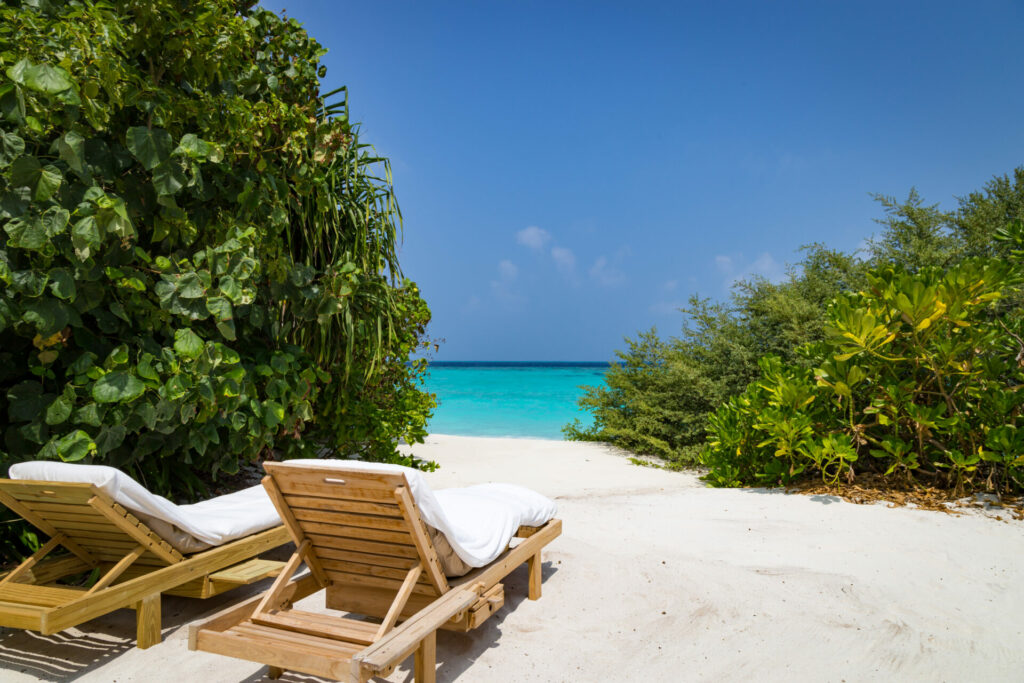 For the more active guests, an array of timetabled activities including yoga classes, snorkelling, diving to watch majestic manta rays, paddle boarding, glass blowing, cooking classes and picnics on nearby remote islands, are available. Guests can even watch movies under the stars at the island's very own outdoor Cinema Paradiso. But if all that sounds too much for you, why not head to the resort's Six Senses Spa where you can choose from an array of traditional treatments to soothe everyday pains away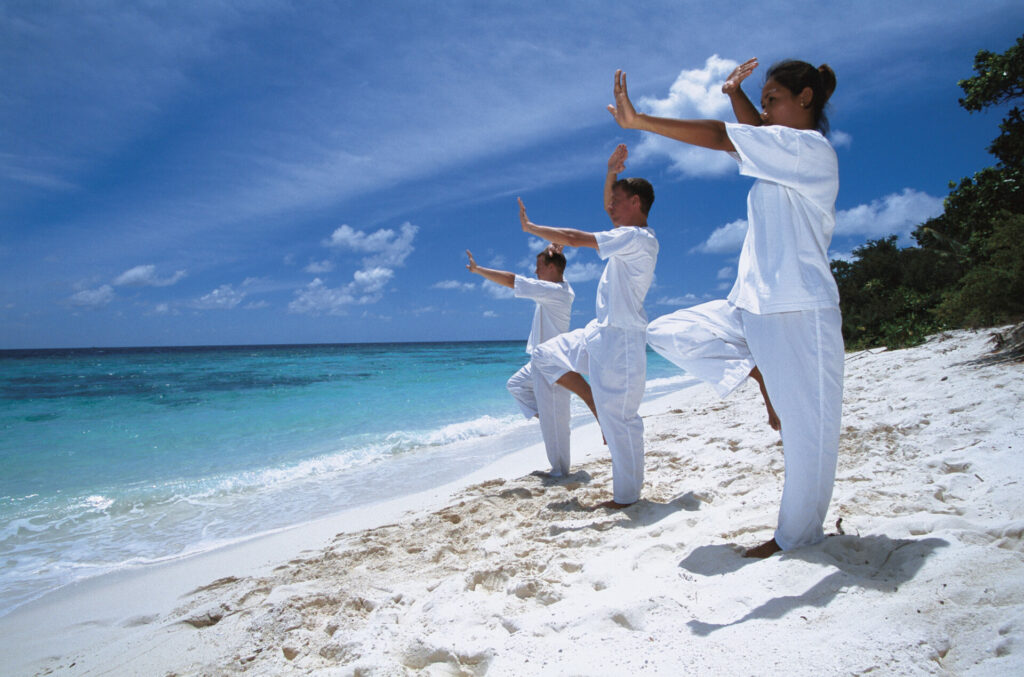 In the evenings, Soneva Fushi offers an array of activities from sunset cocktail parties and private sandbank dinners, to dolphin cruises. The latter involves heading out to sea on a yacht, sipping organic bubbly (Soneva Fushi has a cellar that boast over 900 organic vineyard varieties) and eating locally sourced canapés while a scout searches the sea for a pod of dolphins to watch. This all takes place under a dramatic Maldivian sunset that turns the sky from blue to pink to gold to red. Our experience – although the dolphins sadly stayed away – did involve a rainbow at the start.
Head to the heart via the stomach – especially when it's local
Food at the resort is as out of this world as the setting. Soneva Fushi prides itself on the quality and variety of their menus, growing fresh, organic vegetables on its own on-site garden. From lime basil to rocket, tomatoes to squash, chard to pumpkin, the garden even has its own mushroom farm. Dinner is often served on the beach so you can run your toes through soft white sand while you eat fresh fish under the stars.
A recent addition to the resort is Flying Sauces, where fine dining is served with a slice of adventure. In fact, it's the world's first-ever fine dining zip lining experience. Guests arrive by gliding through the lush green treetops along a 200-metre zip line trail, before stopping at the elevated dining platform for a meal prepared by Chef Rasal.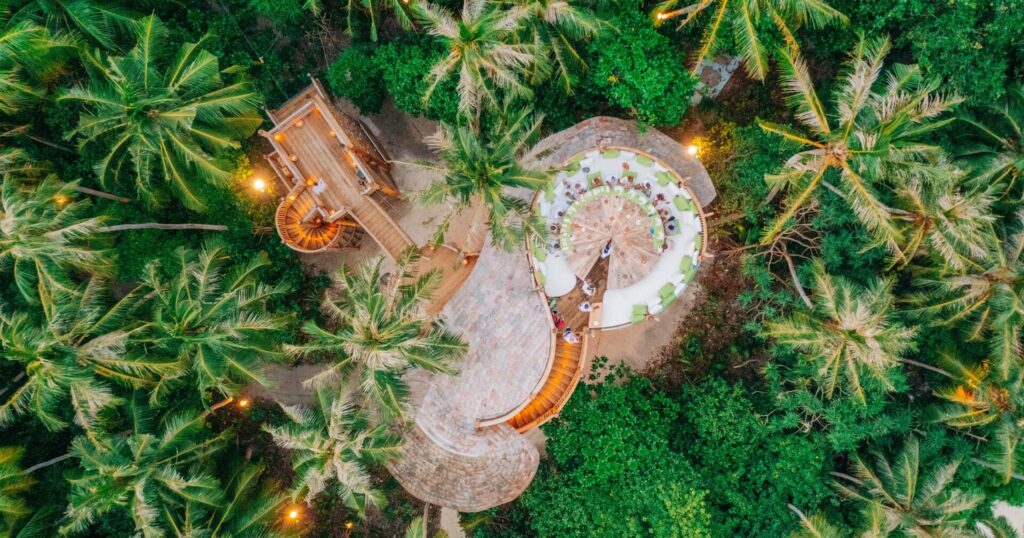 And for those with a sweet tooth, you'll be delighted by the 24-hour organic and hand-made ice cream and chocolate rooms. Choose from over 20 flavours such as sweet basil sorbet or pineapple and chili to the more reserved salted caramel or cappuccino. Whatever the choice, you can be sure the ingredients are all fresh, pesticide free and handmade.
Upcycling and reducing waste is paramount on the part solar-powered resort which even has its own 'Eco Waste to Wealth' centre. Here, everything that can be recycled or upcycled on the island is given a second lease of life. Coconuts are turned into coconut oil for cooking and toiletries while the old shells are used to make decorative objects sold in the gift shop.
Polystyrene that is brought to the island filled with out-sourced food products is broken down and used to make breeze blocks for building. Even charcoal for their many barbecues held at sunset on the beach is made from the islands' coconuts.
Sustainability and a love of the environment pervade this back-to-nature resort so perfectly that far from deterring guests, it resonates with them, be it the first, second or tenth time they visit. For once you have experienced the signature style of Soneva Fushi, that proves luxury can be effortlessly combined with the environment, we can be certain you'll be back for more.
To learn more or book your stay visit Soneva.com