Beavers will return to London this autumn for the first time in 400 years after receiving funding from the UK capital's Mayor, Sadiq Khan.
A breeding pair of Eurasian beavers are set to arrive at their new home in Paradise Fields, Ealing, in the west of the city.
Conservation groups received £40,000 from the Mayor of London to create the publicly accessible reintroduction site, the first of its kind in an urban setting in the country.
Wild Beaver Population
It is viewed as an important step in the rewilding project of the semi-aquatic rodent as wild beaver populations now exist in Kent and Oxfordshire.
Dr Sean McCormack, vet and chair of the Ealing Wildlife Group, said: 'Many people assume beavers are a wilderness species when, in fact, we've just forgotten how closely we used to live alongside them.
'We're so excited to study how beavers interact with an urban river catchment and, crucially, with urban communities. And we've forgotten the rich tapestry of life they can bring as engineers of healthy ecosystems, which clean our water and air, reduce flooding and drought, capture carbon to tackle climate change and boost biodiversity.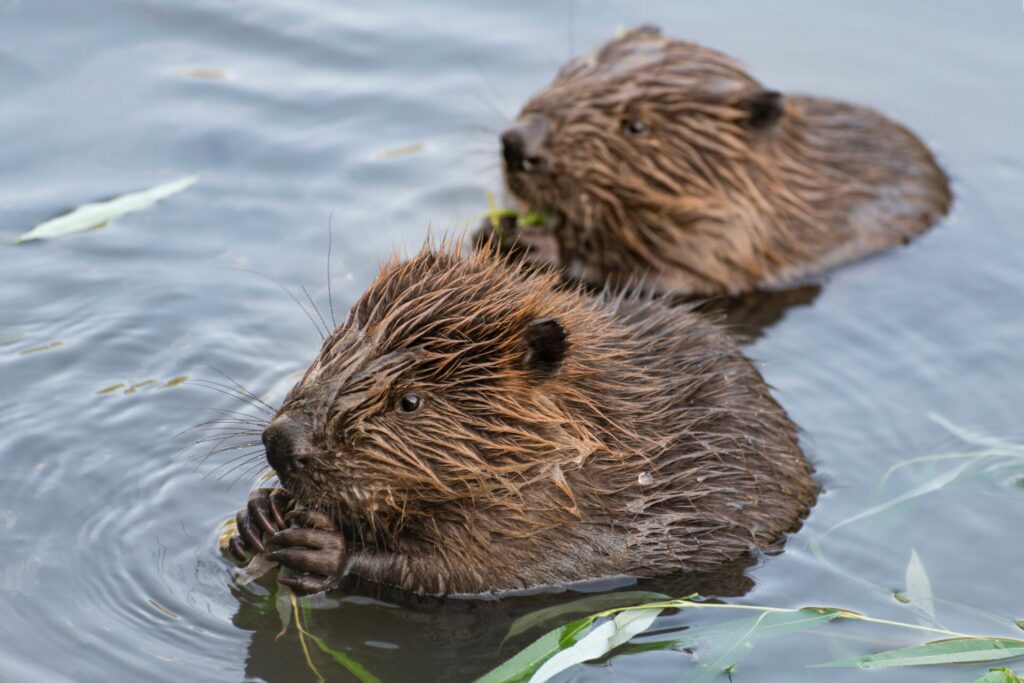 'We're so excited that our site, Paradise Fields, has been considered suitable and granted this licence to study how beavers interact with an urban river catchment but crucially also with urban communities being able to experience them on their doorstep. We're itching to get started and to get the community further involved too
The group hopes the planned wetland will show how beavers can be managed in an urban setting, including monitoring flood mitigation effects.
Urban Rewilding
'We are hoping to challenge perceptions, and demonstrate how London, too, can embrace these ecosystem engineers as we strive for a healthier, wilder future in which our capital can become a leader in urban rewilding,' added Elliot Newton, co-founder of the rewilding organisation Citizen Zoo.
Jon Staples, the Ealing Council park ranger for the site, said the project was an opportunity to explore new ways of thinking, turning some traditional land management practices on their head.
'As humans we manage urban green spaces for public wellbeing and for wildlife, but this will be a unique opportunity to let the wildlife engineer a landscape with minimal intervention from us,' he explained.
'We will step back and leave it to the beavers to do what they've done for tens of thousands of years. It will be a fascinating journey.'
The project is one of 22 across the capital to receive mayoral support as part of the Rewild London Fund.
Mayor Khan said: 'Despite the harm inflicted on the natural world, we have the power to make amends, and I am committed to ensuring that London is at the vanguard of efforts to reverse the trends of declining biodiversity and the destruction of nature. Rewilding allows nature to take the lead and is an exciting way to create healthier ecosystems and allow humans and wildlife to live together more harmoniously.'
Beavers were hunted to extinction in Britain 400 years ago for their fur, glands and meat. They have begun to reappear after the government licensed beaver releases within enclosures, while there are also illegal releases taking place around the country. Some experts suggests there could be hundreds living wild along England's waterways.
In 2022, beavers were given legal protection, making it illegal to kill or harm them as they are formally recognised as native wildlife. The introduction of beavers follows on from other British rewinding projects including the introduction of Bison into the countryside.