The keeper of King Charles III's bees is looking forward to getting back to duty after the royal hives were placed in lockdown for the King's Coronation.
John Chapple, 80, has looked after the bees on behalf of the Queen – and now the King – for the last 15 years.
He had no ceremonial role at the royal event, but was concerned that the bees may swarm off while he was prevented from visiting them at Buckingham Palace, which has five hives, and Clarence House, home of the Prince of Wales and Duchess of Cornwall, which has two.
Each hive contains an estimated 20,000 bees each, though this number changes throughout the year.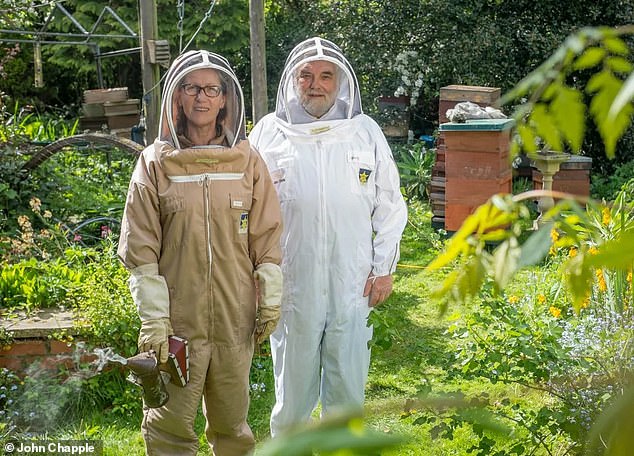 Chapple visited them last Saturday and has taken measures to try to stop them from swarming, and flying off to start a new hive, until he can return after the coronation.
He said: 'We're praying the bees are going to be okay. The last time I could get there was on Saturday and I'll be back there on Tuesday.
'I've done everything I know to make sure they don't swarm but bees are bees and I can only do my best.
'As far as I know the bees have taken to their new owner pretty well. I'm retired. It's my hobby, beekeeping, and now I look after a few hives for important people.'
Chapple says he does have one thing in common with the Green King, he talks to his bees in the same way that the young Prince Charles revealed many years ago that he talked to plants, leading to some ridicule.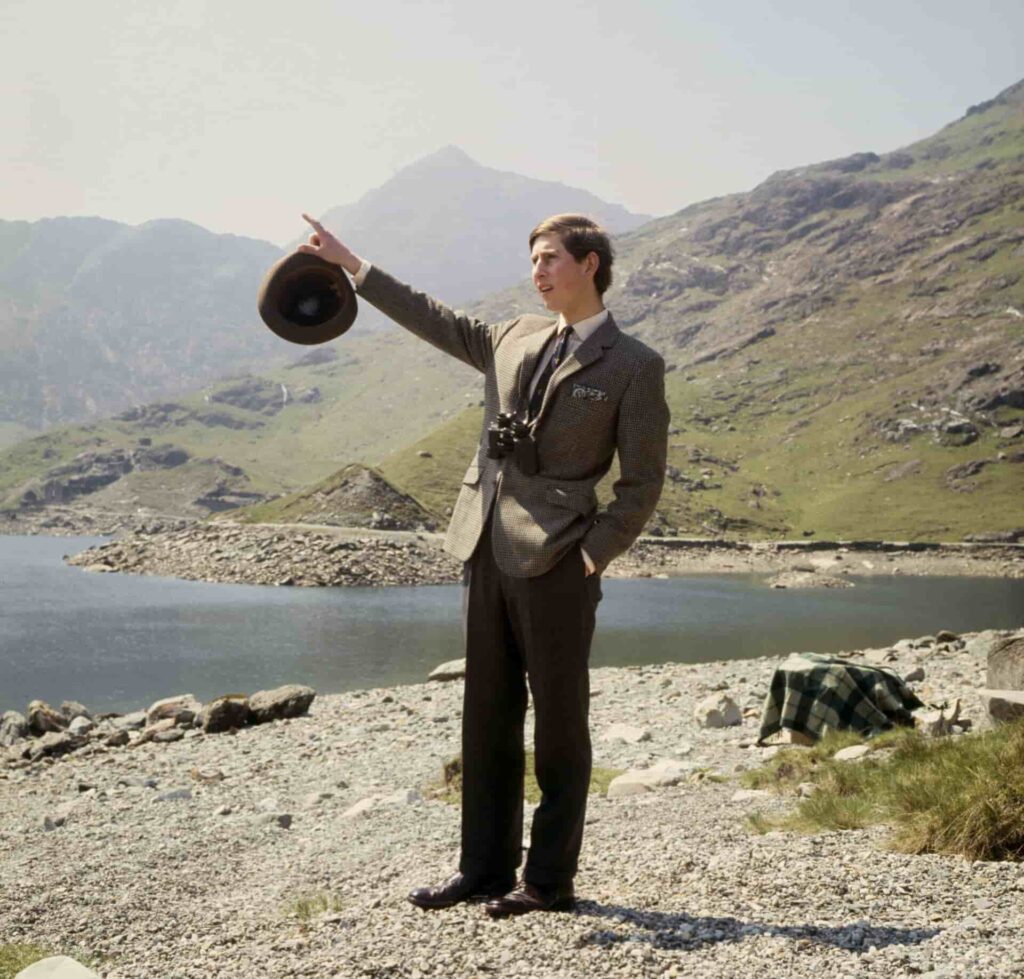 'He was so far ahead of his time, wasn't he?' the beekeeper said. 'I talk to my bees. I know it sounds silly but I do. I don't know if they understand me but I'm in my own world when I'm talking to my bees. I'm in another world and it's their world that I'm privileged to visit.'
Royal Hives Tradition
After the death of Queen Elizabeth II, the royal beekeeper, in a tradition dating back centuries, informed the royal hives of the Queen's death and that they now belong to King Charles III.
He placed black ribbons tied into bows on the hives, and requested that the bees be good to their new master.
The ritual comes from a folk belief that not to tell them of a change of owner would lead to the bees not producing honey, flying away from the hive or even the whole colony dying.