As war continue to rage in Ukraine, filling our screens and timelines with horrific images and sending global energy prices skyrocketing, politicians the world over scratch their heads over how best to tackle the crisis while householders agonise over heating or eating.
Yet while the world leaders preach that their environmental measures are designed to protect the planet for the next generation, it appears those same youngsters are actually leading the way in the fight against climate change.
Free from the shackles of power and responsibility, their youthful exuberance can be channelled purely into innovation.
And judging by the shortlist of finalists in this year's Children's Climate Prize, the future of our planet is in good, safe hands. Today's teenagers, it seems, can teach experienced scientists, the best business brains and political leaders a thing or two when it comes to protecting the earth's finite resources and seeking sustainable solutions to the climate catastrophe that is upon us.
The Children's Climate Prize was the brainchild of Telge Energi, the Swedish frontrunner in renewable energy. In 2015, the company launched the Children's Climate Conference in preparation for the World Climate Summit, COP21, in Paris, as they believed youngsters' futures were being decided without having any input themselves.
Sixty-four children from 22 countries travelled to Sweden to participate and drew up a list of actions they wanted from world leaders to help create positive, sustainable development for the world. They were ultimately invited to Paris to present their wish list and subsequently Telge Energi decided to annually award a young person who had exemplified extraordinary efforts to improve their own future and that of future generations.
'The prize celebrates and shed light on young innovators, entrepreneurs, change makers and conservators in order to spread hope and inspire,' said the organisers. The winner and finalists of the Children's Climate Prize are celebrated at a gala event in Stockholm, Sweden this Thursday (Nov 24th) which can also be watched online. They receive a diploma, medal and prize money of SEK 100,000 (approx USD10,000) to continue developing their projects.
Children's Climate Prize Winner
This year's Children's Climate Prize winner was 17-year-old Sparsh from Patna, India, whose innovative design, The Thermal Floater, converts thermal energy from the sun into electrical energy.
Described by Prize judges as 'an invention that is highly relevant in a world where the need for green energy is huge,' Sparsh said: 'I may be biased, but I think my idea is revolutionary.'
Sparsh lives in rural India where power blackouts are a frequent occurrence, often lasting 2-3 hours per day and when there is a shortage of coal, power outages can last as long as 6-8 hours per day.
On one occasion a member of Sparsh's family fainted during a heatwave as there was no way to cool down. The event prompted a frustrated Sparsh to find answers.
'I wanted to find a solution that takes up little space, is cheap and efficient,' he said.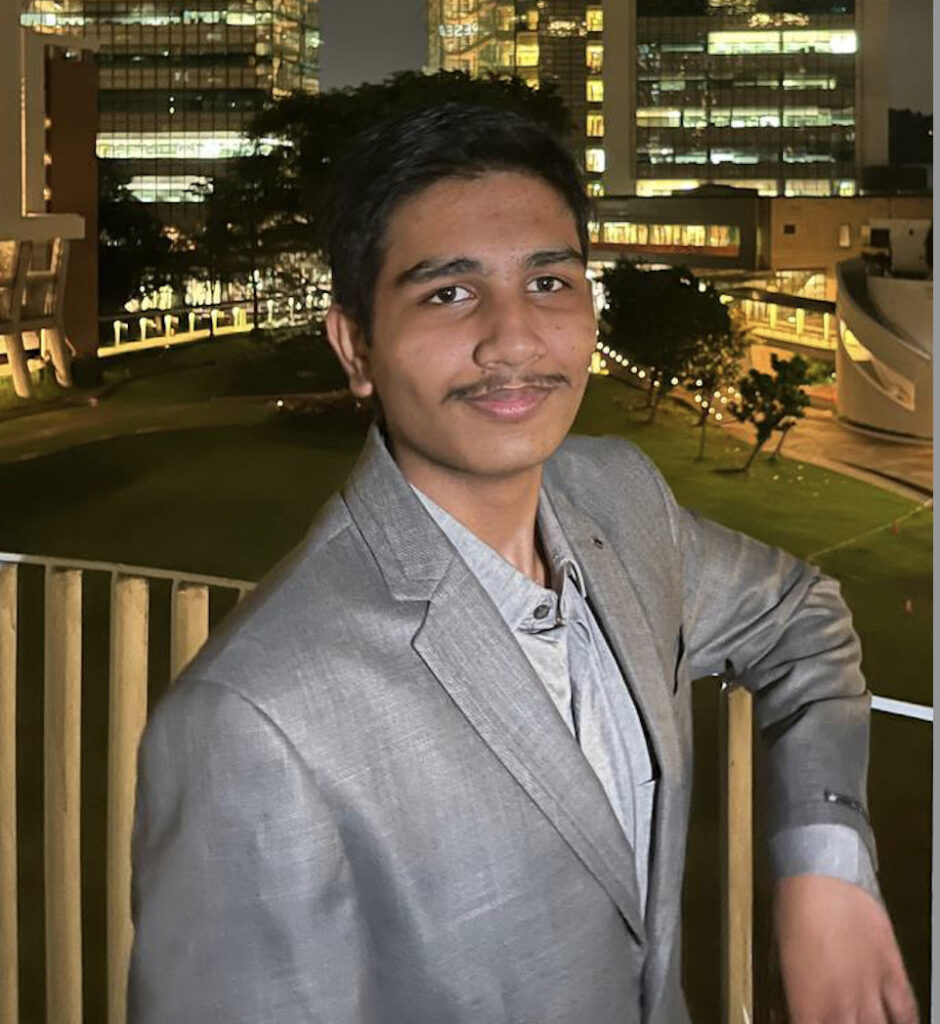 The Thermal Floater is a device that converts thermal energy from the sun into electrical energy. Sparsh's floating invention can easily be installed on any inland or stagnant water body, requiring no dedicated land.
The module is just 15 cm by 15 cm and can easily be connected to several units to generate more energy. In an array of modules, the system can generate electricity up to 10 kWh per day, which is three times more efficient than a typical solar panel of the same size. Apart from converting thermal energy, the modules also contribute to other environmental benefits, such as reducing evaporation (increasing water availability for other uses), as well as reducing algal bloom in freshwater.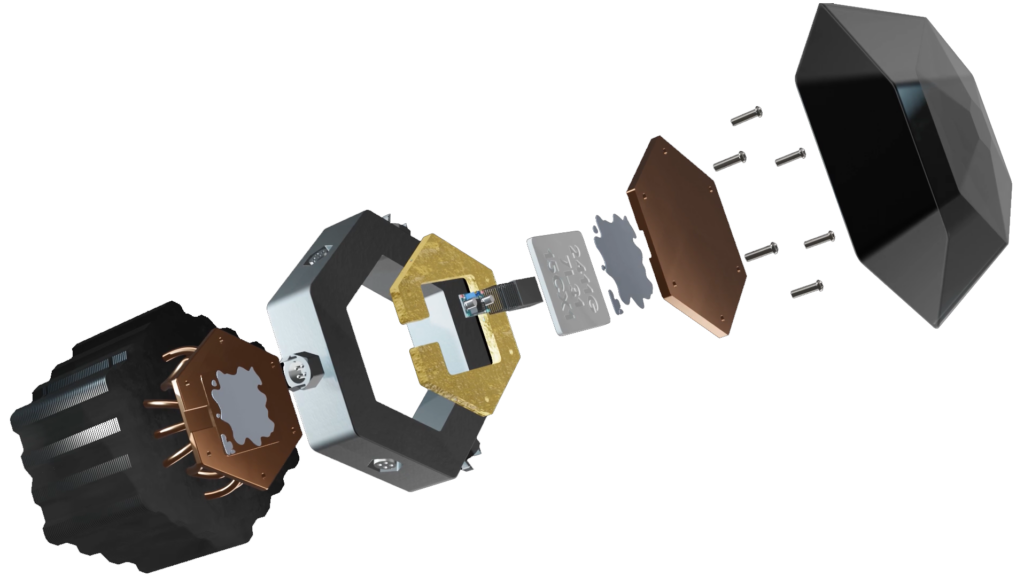 Judges said: 'The ongoing discussions on renewable energy sources, soaring energy prices and growing electricity demand makes Sparsh's innovation much needed.
'With the Thermal Floater, Sparsh has an impressive way to mitigate climate change by using thermal energy. Also, the whole idea of a floating device is great and innovative, making use of water surfaces, such as dam reservoirs, wastewater treatment ponds or drinking water reservoirs and thus reducing pressure on land resources.
'This solution is easy to implement and very accessible, thus it creates a huge potential globally for both households and for countries where land resources are scarce.'
On hearing of his award, Sparsh said: 'This came as a surprise, but it feels great to win the Children's Climate Prize, finally I can show my idea to the whole world. I see this as an opportunity to make people aware of the problems with today's renewable energy solutions and how new innovations have the opportunity to create improvement for both society and future generations.'
He hopes to be producing and selling the devices within the next 5-10 years but also developing more innovations in the green energy sector.
'When I started, I had no idea how any of this works, but I started to read research papers, books and learn all the different concepts on my own, apart from my school studies,' he said. 'So if you have an idea, don't just sit around and think about it, try to develop it.'
'Young people around the world dare to think differently and see opportunities where others see difficulties,' said Children's Climate Prize organisers. 'Their young minds and groundbreaking solutions can be the spark that ignites the fire that challenges and inspires us all. They allow us to re-evaluate the way we look at our planet.'
The Finalists
Sparsh beat fierce competition from the other Children's Climate Prize finalists: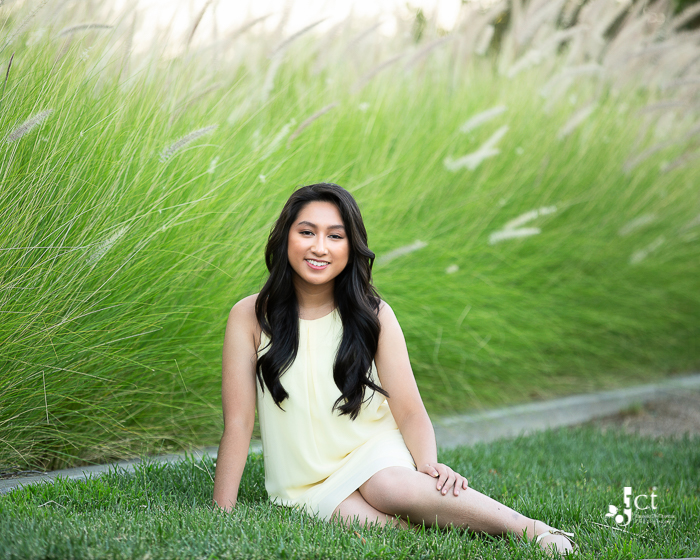 Jacqueline Prawira, 17, from the USA devised Cyclo.Cloud, a system using fish scale waste to adsorb up to 82 per cent of heavy metals from wastewater meaning the contaminated water could be converted into drinking water.
Samyak Shrimali, 17, from the USA developed PlantifyAI, a mobile application for efficient crop disease detection and treatment using machine learning and algorithms. Identifying a disease correctly is a crucial first step for efficient treatment but remains difficult in many parts of the world due to limited access to agricultural experts and professional infrastructure.
When detected, the app also provides treatment steps, common symptoms, and access to recommended curing products.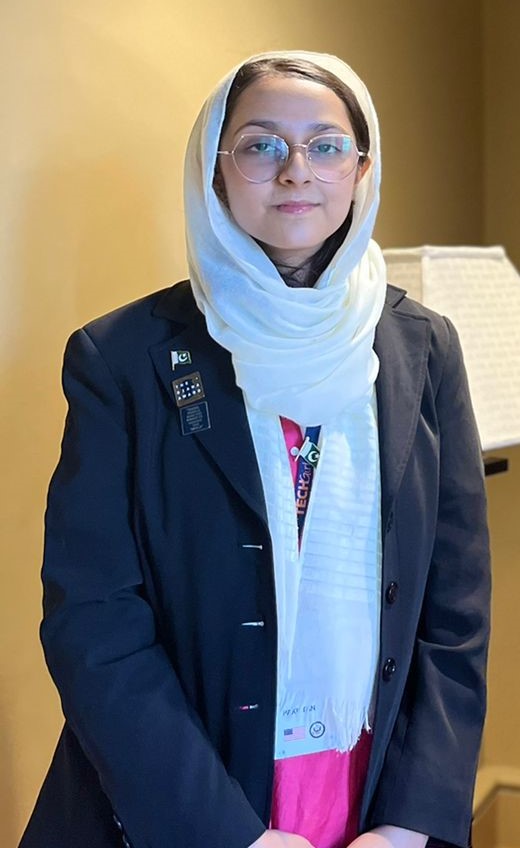 Eiman Jawwad, 17, from Pakistan has developed an organic fertiliser using waste tea leaves and coffee granules.
She has devised a collection schemes for the waste to distribute to local nurseries and in the past three years has rallied her community to collect more than 5 tons of organic fertiliser which has facilitated the growth of more than thousands of plants in the local nurseries and parks.
Akhila Ram, 17, from the USA, has developed a machine learning model that uses satellite data to predict detailed changes in groundwater with high accuracy for the United States. A groundwater monitoring dashboard utilises the model predictions to provide an accessible way for everyone to be aware of groundwater trends. With these precise measurements, local officials are equipped with the tools needed to preserve their region's resources, eliminating excess groundwater depletion.