Winter has arrived and here in the UAE that can mean only one thing – beach days are back! Whether you're headed off for a romantic staycation or simply lazing poolside with a friend for the day, it's important your attire helps you feel your best. And if your stylish swimwear has eco-credentials too, then we are fans!
As we've mentioned here before on The Ethicalist, it is estimated that by 2050, there will be more plastic in the ocean than fish. That's why we covet ocean loving swimwear brands that repurpose that plastic, creating timeless pieces with fabrics derived from ocean waste.
Thankfully with the world's mounting interest in all things sustainable, there are more stylish swimwear brands taking on the eco-challenge, creating bikinis and bathing suits that not only make you feel gorgeous but that also treat the planet with respect. Find our favourites below and, even better, these gorgeous brands are all UAE based too!
Léa The Label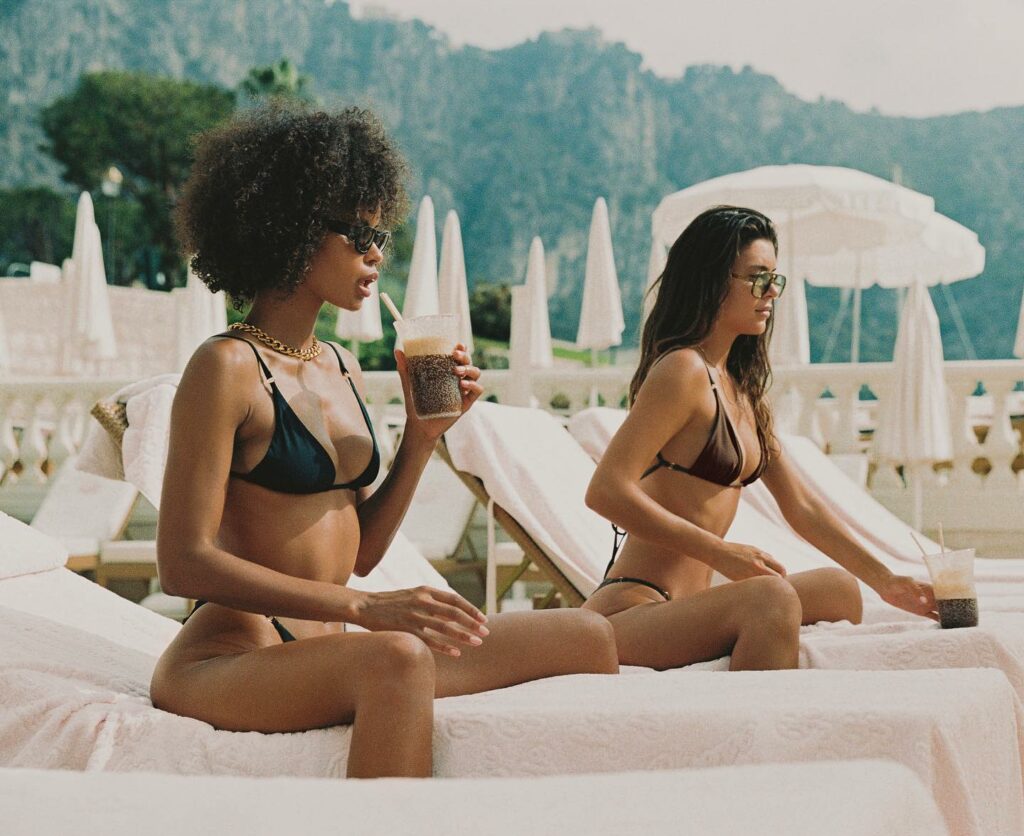 Founded by Dubai-based Lebanese designer Léa Daaboul, this stylish swimwear brand uses premium Italian ECONYL® fibre, made from waste such as industrial plastic, waste fabric, and discarded ocean fishing nets.
A firm supporter of the slow fashion movement, Léa The Label designs timeless swimwear with longevity in mind. Created to mix and match, their stunning collection is UV protective and chlorine and sun-tan oil resistant, ensuring luxurious and long-lasting wear.
They also support local communities, employing workers with access to competitive wages, benefits, healthcare and opportunities that empower them and their greater community. All the swimwear is also shipped in compostable materials made from cassava starch which can be broken down to fertiliser for your garden and pot plants.
Ohoy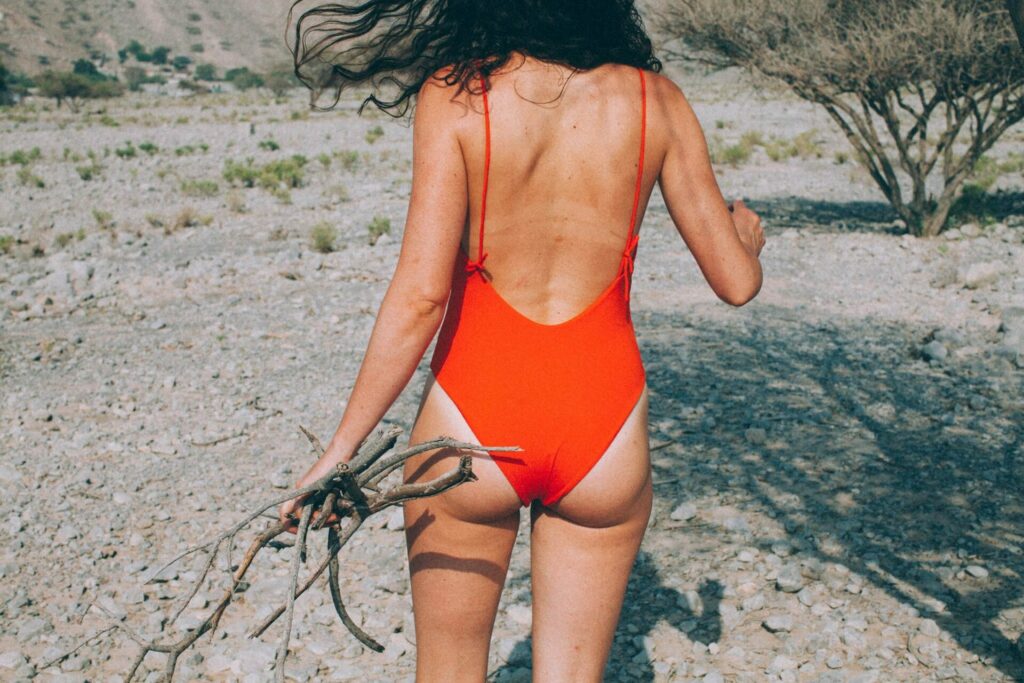 Inspired by the idea of reusing ocean waste to create clothing made for the sea, Scandinavian founders and avid surfers, Anna Nielsen and Henna Kaalela, wanted to bring their homeland's popular simplistic design ethos to sustainable swimwear. The Dubai-based pair use either ECONYL®️ – a yarn woven from discarded nylons and plastics collected from the sea – or Oeko-Tex®️ a fabric that has been certified free from hazardous chemicals for their collections.
Stylish sustainability aside, these stunningly simple swimsuits are also designed to last. The recycled luxurious Italian fabric is resistant to chlorine, sun creams and tanning oils. And as for ethics, with every OHOY piece purchased, a percentage goes towards supporting Healthy Seas, a non-profit organisation that cleans up abandoned fishing nets from the ocean.
Antipodean Co.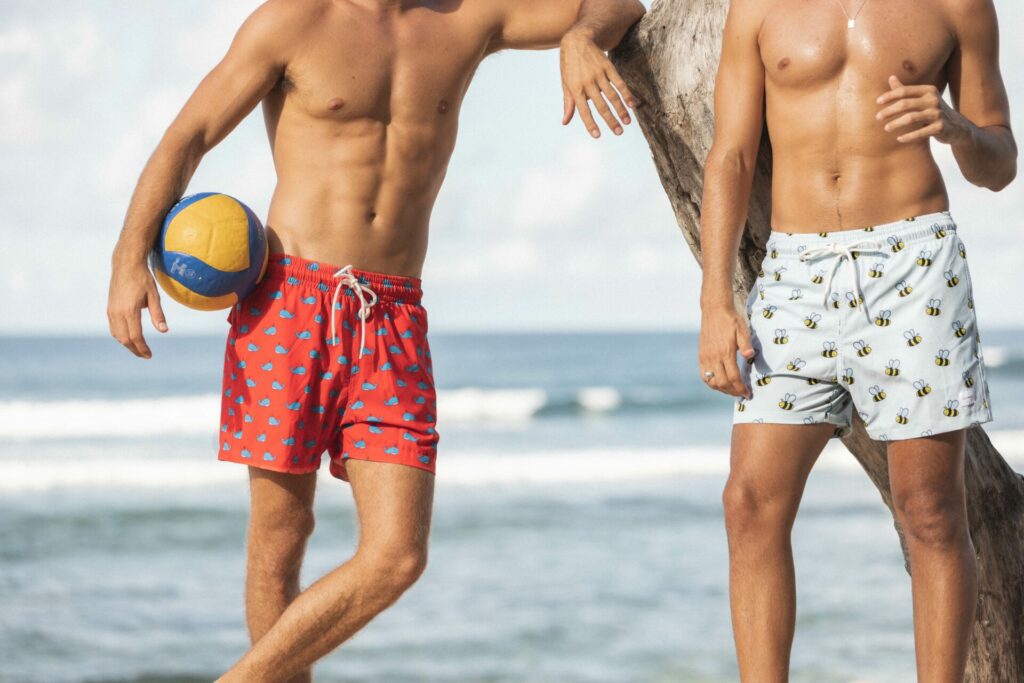 Cofounded by Australians Chris and Noelle – both passionate advocates against fast fashion, sweat shop labour and plastic use – Antipodean co is a colourful, fun swim shorts brand perfect for long winter beach days. Made from 10 recycled plastic bottles per pair, these shorts are created to be comfy and stylish so you can wear them throughout the day, whether it's for lounging poolside, kicking a ball around or more adventurous water sports. Originally designed just for men, after a barrage of requests the duo branched out to accommodate the whole family with shorts now available for women and kids. Too perfect for those mini me moments on the sand!
Born in Australia but Abu Dhabi-based since 2021, Antipodean Co swim shorts are designed with eco inks and packaged in compostable or biodegradable material. What's more, each purchase gives back to nature with five per cent of profits donated to Conservation International.
Bodi Loves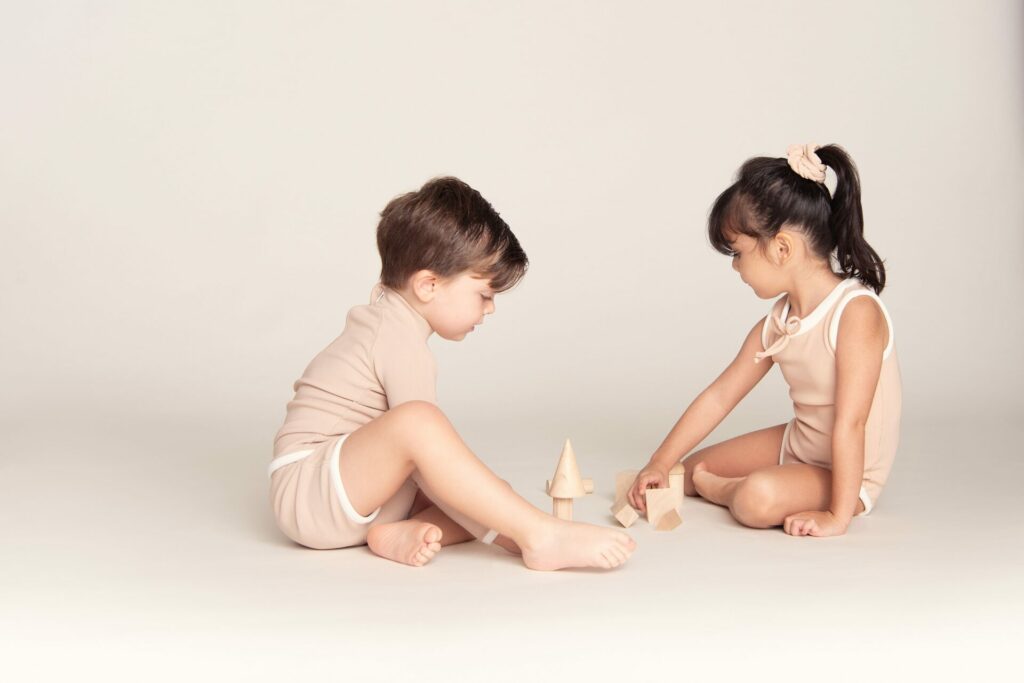 Founded by Leila Qamar in 2021, Bodi Loves offers high-quality swimwear for the whole family that is planet, skin and ocean friendly. Made from Repreve, a fabric spun from recycled plastic bottles, these sustainable swimsuits are created using a manufacturing process that emits fewer greenhouse gases, and uses less water and energy. Designed to last, each style is also produced in limited quantities to avoid excess waste and to minimise the company's carbon footprint.
For parents who love chic, neutral pieces for themselves and their little ones, Bodi Loves offers a range of unified pieces for the whole family. Every piece also has the added benefit of UPF 50+ protection, so you can be sure your little ones have full protection from the sun rays.
Bodi Loves is currently available in Dubai at Maison Tini, My Backyard Chronicles, Made by Nature, Elli Junior and Happy Bees Organic Baby Boutique.
Phemke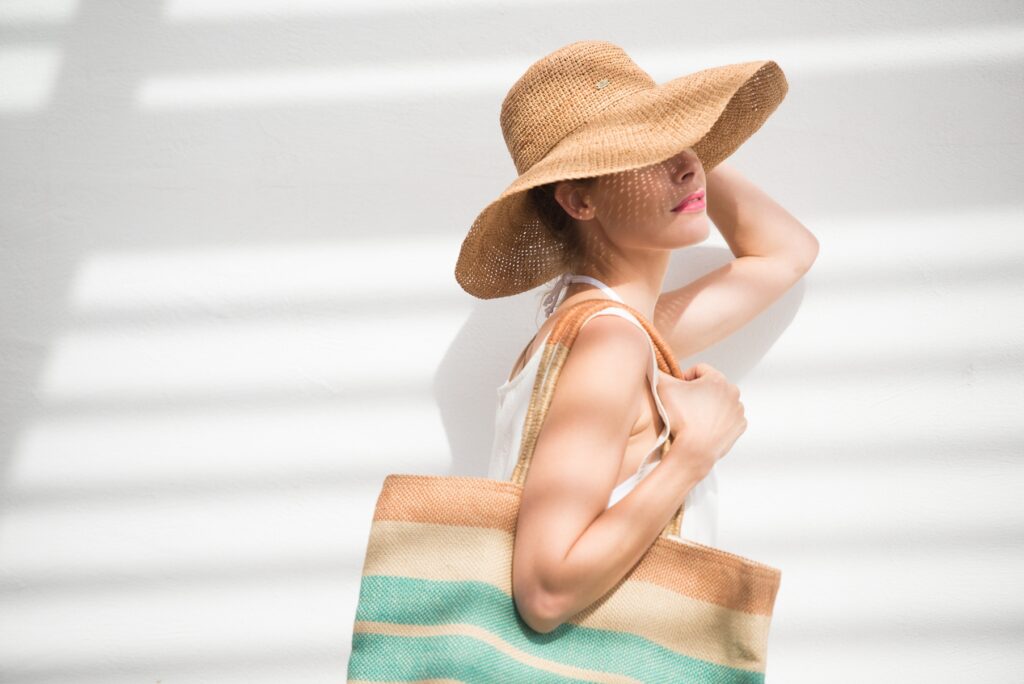 Founded in Dubai, Phemke showcases beach accessories that are as beautifully designed as their ethics. All products – predominantly raffia hats and bags – are made from natural materials and sourced from small family-run businesses around the globe.
Empowering women in local communities, Phemke source sustainable jute beach bags that are handmade by widows in Bangladesh and straw bags and hats that are woven in rural villages in Madagascar.
But it's not only ethics at the core of this company; Phemke focusses on the right fabrics and materials too. They use only sustainable fibres for their beach-beautiful apparel, such as organic cotton and linen, while their dyes are 100 per cent natural.