Monica was 16 when her family received an offer they could not refuse. In exchange for £20, an agent working for a wealthy city family would take their daughter away and provide her with a job as a domestic servant.
Monica's mother worked as a tea picker on one of the sprawling tea plantations in Assam, Northern India, the tea capital of the world where global brands buy leaves. Monica's father worked as a labourer there, too. The family barely survived on an average wage of £1.70 each a day.
The teenager was taken away. Several weeks later, after working for a family in Calcutta, she was driven to a private clinic where she was drugged and woke hours later in agony with a large scar on her back. The wound became infected and, unable to work, she was sent back home to her parents.
Organ Harvesting
Her condition deteriorated. In hospital, scans showed that one of her kidneys had been removed. She had been tricked by the wealthy husband into going to a private clinic where her kidney was stolen and transplanted into his sick wife. The infection in Monica's wound spread and she died after several agonising weeks, a victim of the horrific organ harvesting trade.
Across Assam, children like Monica are dying. Human trafficking is rife. The children of poor, uneducated tea-pickers are targeted by ruthless agents who sell them into slavery, the sex trade or for their organs. Monica's parents were too poor to seek justice. The case was never reported to the police. In a society based on a complex system of castes, tribes and religions, tea pickers come from the persecuted Adivasi community, who are seen as little more than disposable slaves.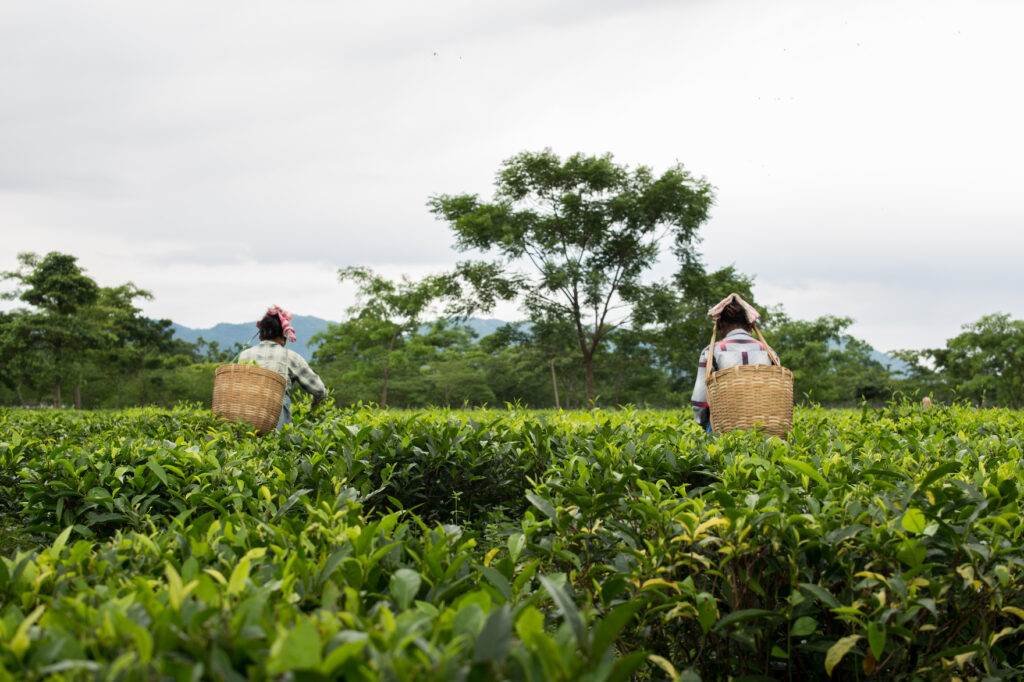 Meanwhile, the tea market is buoyant, worth $6.73bn last year in the Middle East and Africa, where it is estimated to grow to $7.88 by 2026. According to Euromonitor International, consumers in the UAE currently drink 15,542 tonnes of tea a year and although coffee is the most popular beverage here, demand for tea has gained traction. Black tea accounts for 94-95 per cent of the tea drunk in the Emirates.
The market boom has not been passed down to the pickers. Half the workers in the tea industry are classed as temporary and have no labour rights at all. Many were forced to beg and forage for food to feed their families during India's covid lockdowns.
Sister Annie Inchenat, a nun from the Salesian Sisters order based in Assam, helps run a unique programme that is battling the traffickers. Auxilium Reach Out holds workshops and advice sessions for parents on remote plantations to warn of the dangers of human trafficking. The nuns uncovered Monica's story but sadly, as Sr Annie explains, the case isn't unique.
'A boy aged 10 was sent away to work in the city,' she explains. 'He returned home four years later missing a kidney and died two years after that.
'Trafficking is common because of poverty here. There are no job opportunities for the children, so parents are happy to send them to work in the cities. For a while the children communicate with their parents, but then the communication stops, and the children disappear. They are trafficked all over India and made to work as servants or in factories. The young girls are also sold into the sex trade. This is the reality. Most families do not speak about their trafficked children, due to the shame and disgrace. Traffickers lure the parents by telling them they will provide the children with an education and a good life. But once they leave home things are different.'
The Salesian Sisters are also aiming to teach tea pickers how to empower themselves. 'We teach them to read and write, to do arithmetic and how to open a bank account. Most importantly, we teach them their rights,' says Sr Annie.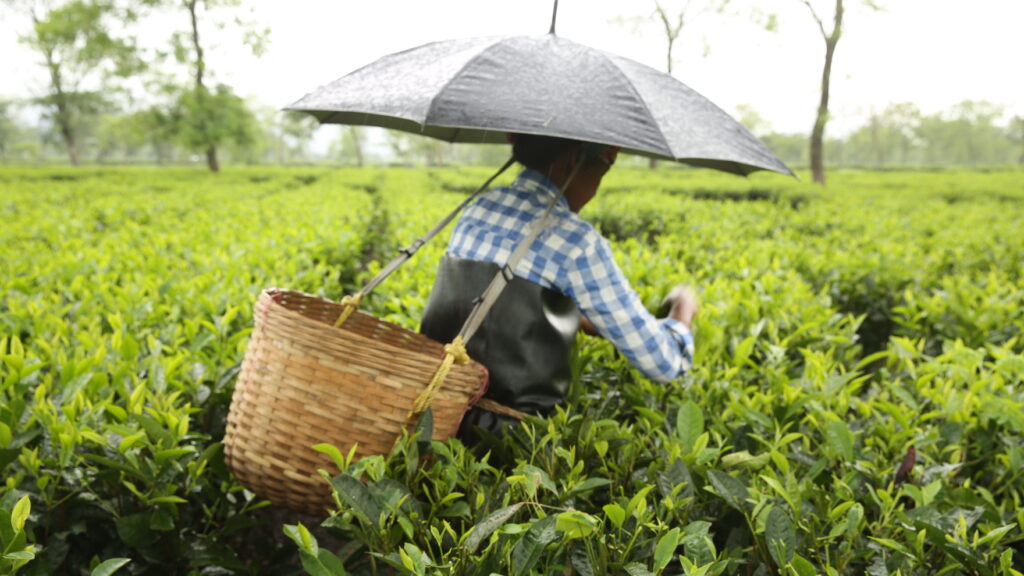 There are over 600 plantations in Assam producing a third of all the tea in India and about 15 per cent of world production. Adivasi people make up 20 per cent of the region's population. They were co-opted to work on the plantations by British colonists in the 1880s. Most still live and work in the industry picking and weighing leaves, spraying fertilizer and pesticides and processing tea in factories. About 50 per cent of plantation workers are women.
Although plantations are bound by law to provide permanent workers with accommodation, healthcare, education and amenities, living conditions are cramped and squalid.
The bitter truth about tea
International NGO Oxfam has been raising awareness of the desperate plight of tea pickers with its Truth About Tea campaign.
Pooja Adhikari, Oxfam Global Coordinator, said: 'Consumers should know about the costs to the workers on the plantations where their favourite tea brands come from.'
A report published by Oxfam in 2019 highlights the squalid conditions tea workers endure. Women workers, who do most of the picking and domestic duties, have particularly hard lives. There are no facilities for breastfeeding mothers and sanitation is poor.
'Women will often have to wash themselves in open drains,' explains Pooja. 'Many suffer from malnutrition because they go hungry to feed the rest of their families.'
During lockdown in the pandemic workers were forced to stay inside cramped accommodation, with families of six or more sharing one room. Plantation facilities are basic, and workers must walk for several hours to access better state healthcare. There were reports of some workers walking 30 kms to get a Covid-19 test.
Oxfam Assam project coordinator, Nimisha Katakee, says: 'There was huge exploitation of the permanent workers. There were instances where social distancing was not maintained. Many temporary workers found work as labourers and domestic help in other states, but the interstate boundaries were sealed so they could not travel. That put huge pressure on families because there can be one permanent worker in a plantation house but six or seven members of the family to feed and the whole burden then falls on that one worker. Many people foraged in the forest to survive.'
Much of the problem also lies with profit margins squeezed by retailers. In its report, Oxfam revealed that UK supermarkets receive 66.8 per cent of the final consumer price for bagged black tea sold in the country, while labour costs to workers represent just four per cent of the final price. During the pandemic, tea prices rose by around 40 per cent. The price rise did not filter down to the workers, however. In West Bengal, another tea plantation region, tea pickers earn around 200 rupees a day, or 9.69AED.
'The relentless squeeze by supermarkets and brands on the share of the end consumer price for tea makes poverty and hardship for workers in Assam more likely,' the Oxfam report concludes.
Sweeter future?
The charity is calling for more transparency in the tea supply chain to enable consumers to make more ethical choices.
Despite the grim history of tea pickers, there are positive developments, however. The educated children of tea pickers in some regions are campaigning for better conditions. In eastern India for example, a region that supplies the world with Darjeeling tea, Rahul Kumar Jha has been running a campaign to win land rights for his father to break the cycle of indenture that requires children to continue working on plantations for their families to keep their homes.
'Workers like my father and grandfather have made these plantations what they are today. How are they not entitled to land here?' Jha told the Thomson Reuters Foundation. 'I did my masters in Hindi to become a writer. I do not want to pluck tea leaves, but generation after generation is forced to work here. I want to end this cycle of misery.'
Education levels in tea gardens have improved in the last few years, with tea firms arranging school buses to an increased number of schools, and NGOs connecting children with colleges and universities. With education comes action and awareness.
In March last year the Uttar Bangla Chai Shramik Sangathan tea workers' collective, started by the workers' children held a 'renaissance rally', with marchers carrying posters demanding land for plantation workers.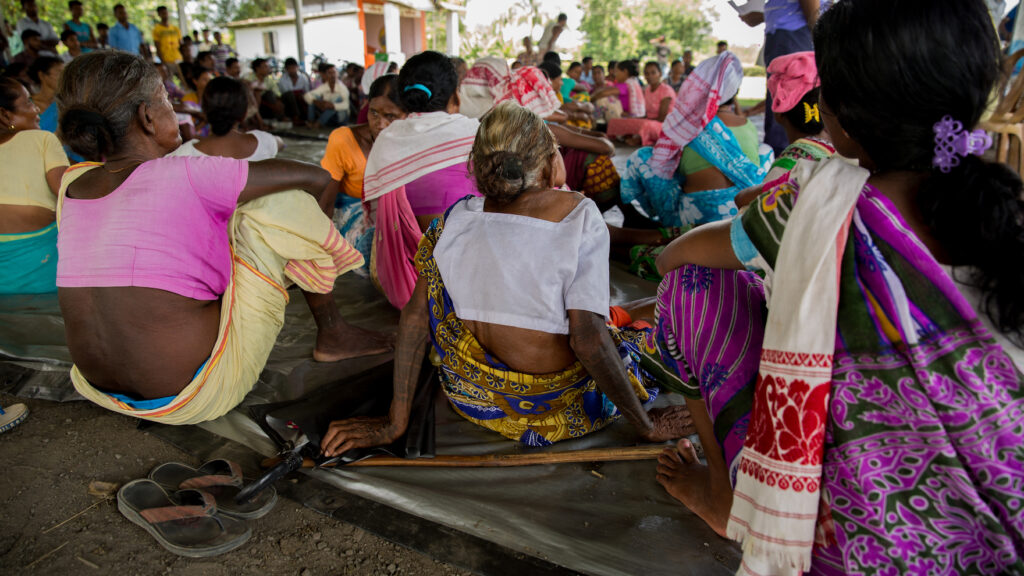 The issue of tea picker exploitation is not confined to India and is also starting to concern investors. The Financial Times reported in November last year that two of the three final bidders for Unilever's tea division, which includes the PG Tips and Lipton brands, pulled out of the bidding process over concerns about working conditions on the company's tea plantations in east Africa.
Luxembourg-based buyout group CVC Capital Partners bought the business for €4.5bn after Carlyle and Advent International decided their investors would not appreciate exposure to potential social and governance risks.
But while there are positive moves to improve the lives of the workers who pluck the leaves for our daily cups of tea, many remain trapped in a cycle of poverty, with traffickers continuing to circle, ready to prey on their children.
'They go directly to families with many children,' sighs Sr Annie. 'They know exactly which families are in debt and which have big or small children. Sometimes we succeed and save these boys and girls. In the past three years we have traced more than 15 children and found them working from morning until night, treated like slaves. It's important that people who buy tea on the other side of the world understand the reality of their purchasing choices.'