If there's one thing that can cause a parent's usual good judgement to go flying out of the window, it's their child's birthday party.
In the effort to make sure your little one feels loved and celebrated – and amid the stress of catering for dozens of excited kids – it's all too easy for normal sustainability practices to fall by the wayside.
But the waste generated by these often-spectacular events can be off the chart.
From the beautiful decorations and dramatic balloon arches greeting guests at the entrance, to the party bags filled with cellophane-wrapped sweet treats, most of the detritus from these gloriously fun-filled few hours will be heading straight into the bin and on to landfill by nightfall.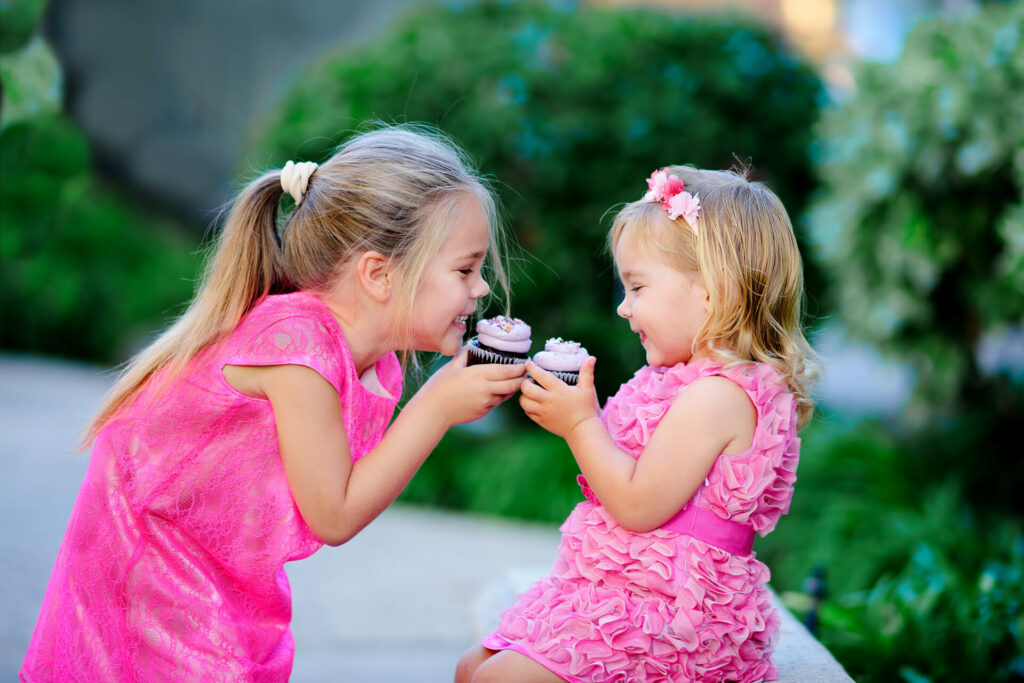 So, should we all become Birthday Grinches and cancel children's party plans from now on? Certainly not. But we should, perhaps, rethink the way we do them.
Here The Ethicalist has rounded up some tips for throwing an eco-friendly party in the UAE that the planet as well as your children will love…
Set the tone
Make your eco-intentions clear that it is an eco-friendly party from the offset. Go paperless with a digital invite; you can design your own using the great templates on Canva and send it around using WhatsApp, or email out bespoke creations using Paperless Post. Be sure to also include a note announcing that your eco-friendly party will be 'plastic-free'. It will raise awareness and hopefully encourage attendees to be mindful of their own plastic use.
Dial down the décor
Switch plastic and metallic decorations for sustainable options instead. Think long-term and invest in reusable bunting that will work for all celebrations; ideally locally made to cut down on the carbon footprint.
We love the macrame feather bunting by Fox Bear & Moon which is made in the UAE from 100% recycled single-twist cord and drift wood, and can be customised to your preferred colours, while Fabric Kate offers jolly, handmade cotton bunting that can be tailored to fit any theme. Or try DIY-ing your own decorations using scrap paper and recycled cardboard – think paper chains, paper pom poms, coloured paper confetti, cardboard banners and more. The goal? Avoiding anything that will end up in landfill wherever possible.
Blow off the balloons
Who doesn't love a balloon? Fun, floaty and fabulous, there's a reason why these latex creations are such a centrepiece feature at celebrations. But as irresistible as a lavish balloon arch, or hundreds of helium-filled orbs might be, they're no good for the planet or an eco-friendly party.
Although there are UAE-options that claim to be biodegradable, critics argue that there's no such thing, while helium is a limited and valuable natural resource. Recreate the wow factor of balloons with giant bubbles instead; Dr Zigs offer eco-friendly giant bubbles using minimal soap in biodegradable packaging – or try making your own giant bubble wands.
Ditch disposables
Eschew single-use plastic and polystyrene tableware in favour of recyclable paper or wooden compostable options, which are available in most supermarkets. Try to pick simple designs that can be repurposed for other events in case you have any leftover – it's likely this year's preferred theme will be anathema by the time the next birthday – and eco-friendly party – rolls around!
However, while recyclable options are obviously the most convenient when catering for large numbers, they still create unnecessary waste.
The Party Kit Network is a non-profit organisation that aims to prevent tonnes of plastic and paper partyware entering the environment, by supplying party organisers with reusable party kits for hire – which can often be cheaper than shelling out on single-use options.
Each of the party kits is hired out independently by individuals and social groups for the benefit of their local communities. But although this is a thriving global network in the UK and Australia, there is currently no-one offering reusable party kits for rent in the UAE. How about becoming the first one yourself? Check out how to join.
Choose an eco-friendly party venue
Where you choose to have your child's birthday party can make a big difference to its environmental impact, since many of the indoor play areas and restaurants automatically provide party set-ups that generate a lot of waste or feature entertainment that exploits animals in some way.
Genuinely eco-friendly party options in the UAE that will do all the work for you are currently limited, but Natura Tribe offers a range of nature-inspired party entertainment, props and activities for children aged two to seven years which can either be in their Natura Tribe Village, or at your own home. Or Little Bears Party will host a sustainable party for you at The Arbor School – which has four venue options, both indoor and outdoor – featuring paperless invitations, compostable cutlery, natural and reusable decorations, ecological party bags, and sustainable giveaway gifts.
It's a wrap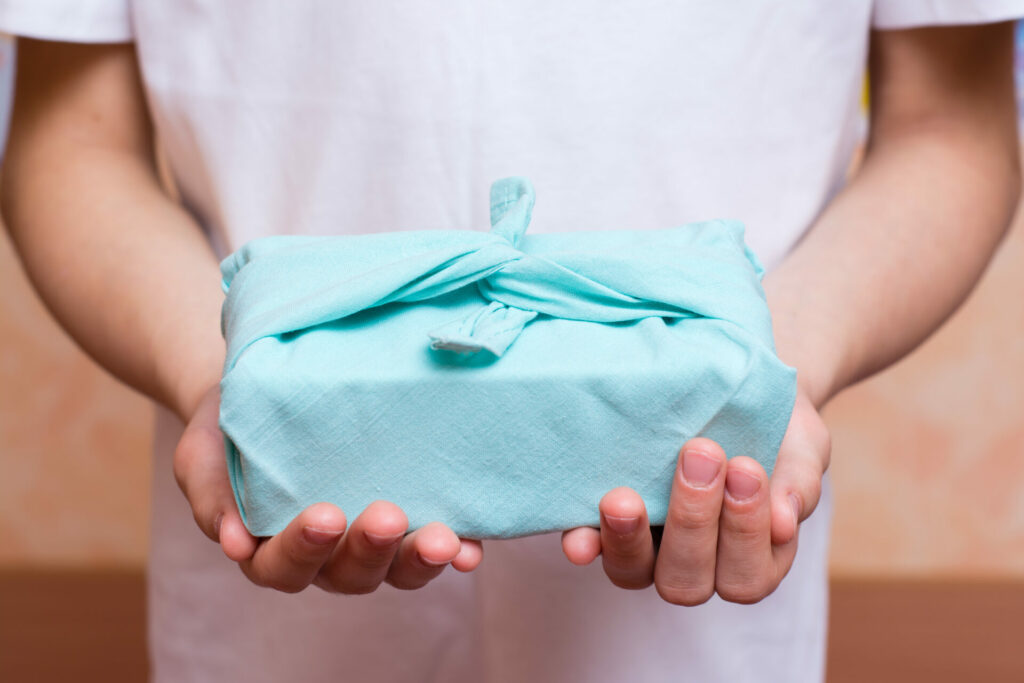 There's no doubt that unsheathing a gift from its gorgeous wrapping paper can be half the excitement of receiving a present. But instead of shelling out on overpriced, wasteful wrapping paper, consider the Japanese art of 'Furoshiki'.
This is the name for a square-shaped traditional wrapping cloth, and also refers to the technique of wrapping goods and gifts using cloth and fabric instead of wrapping paper.
While learning how to fold this sustainable choice can be a lot of fun in itself, if you must use wrapping paper then do make sure it's truly recyclable – anything with foil, glitter, laminate or any other non-paper additives will unfortunately need to go in the regular bin (if you aren't sure, try the rip test; if it is hard to tear then there is probably plastic at play, but if it rips easily then it is most likely recyclable).
Green grub
OK, parties might be the one place where you do allow your little one to go a little overboard with sugar and highly processed treats, but at least try to cut down on the waste and the packaging.
Where possible, avoid individually wrapped food and drinks (just think of the difference between 30 discarded juice pouches with plastic straws versus 30 reusable cups filled with juice from one large carton), and avoid over-catering – you can use this portion calculator to try to cut down on waste.
No more tat
Most easily available party-bag-filler options tend to be cheaply made, novelty plastic toys that break easily and soon end up in the bin.
Consider plastic-free and locally made options instead; such as these plantable seed pencils, this stationery set from Shift Eco, handy bamboo straws or natural soaps from Hybrid Hippie, a fun and recycled Shains friendship bracelet from The Green Eco Store, vegan chocolate from The Goodness Company, bespoke hand-poured crayons from FabricKate or a frisbee from Bureo, made from recycled fishing nets.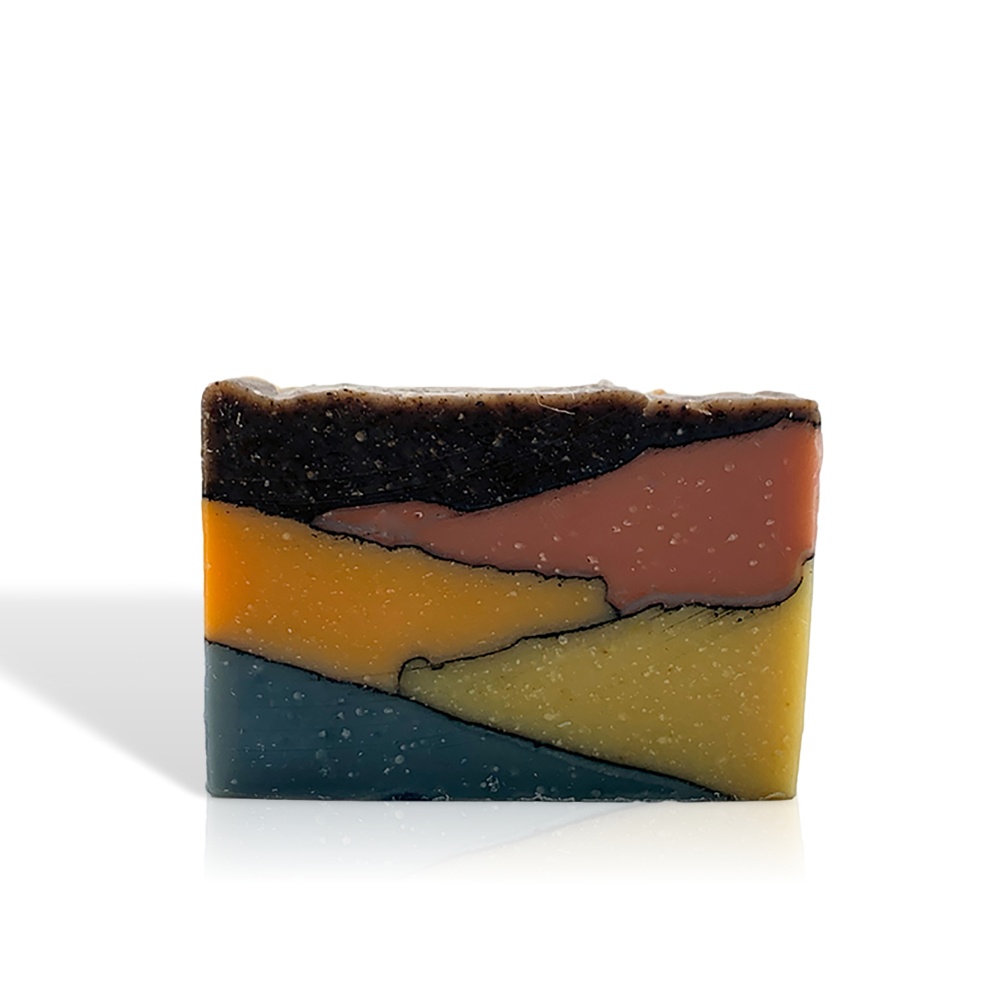 Choose recyclable paper party bags, rather than plastic – or forget them all together, and just send everyone home with an old-school slice of cake in a biodegradable napkin!
Reset your mindset
Organising a children's birthday party can be fraught and full of stress for a parent, and it's very tempting to take short cuts and just click 'buy' on all the disposable accessories and gifts that are easily available, rather than having to hunt for or make sustainable alternatives.
It's also not only children who are susceptible to peer pressure, and the pursuit of Pinterest perfection can easily overrule reason sometimes.
But take a deep breath, close your eyes, and just chill out, Mama. A pared-down party might not have the razzle dazzle of your child's classmates' bombastic bonanzas but, really, is your little one going to care, or even notice? And more to the point, do you want to raise your child to care about things like that?
At the moment, yes, it takes a bit more effort to facilitate a truly eco birthday party while still making an impact – but it's only a matter of time before voting with your feet and wallet will mean more eco options become available. The change starts with you.
After all, what better gift for your child than a cleaner, greener future?