Going green is no longer simply about bringing reusable bags to Spinneys or separating your rubbish at home. In our quest to make life on earth sustainable, it now has to extend to every decision we make. That includes who we choose to bank with, as where we put our money can impact the environment we live in.
Given that huge numbers of people are impacted daily by the decisions of financial institutions, it stands to reason that their actions in terms of the planet have huge consequences too.
Huge Environmental Impact
Consider bank cards. According to Statista, it's estimated that there are over 30 billion payment cards across the world right now. Each of those has a carbon footprint of around 150gCO2-eq (carbon dioxide equivalent) from the card's PVC material, manufacturing, transport, packaging and end-of-life disposal.
If the world only had 3.5 billion cards, almost a tenth of what's estimated, that would add up to 500,000 tons of CO2. When you consider that is the same as 300,000 passengers flying from New York to Sydney the numbers become quite alarming. That's a lot of carbon dioxide – along with methane and nitrous oxide among other gases which are known for trapping heat in the earth's atmosphere, causing global warming.
It's not just the day-to-day consumer banking that impacts the planet either. In an industry that is driven by making money, stringent regulations don't always equal good ethical practices. Global investors have previously favoured oil,[CM1] gas, tobacco and firearms, as these industries rake in the profits. A 2019 report found that the carbon emissions from the City of London would see it ranked as 9th highest in the world if it was a country!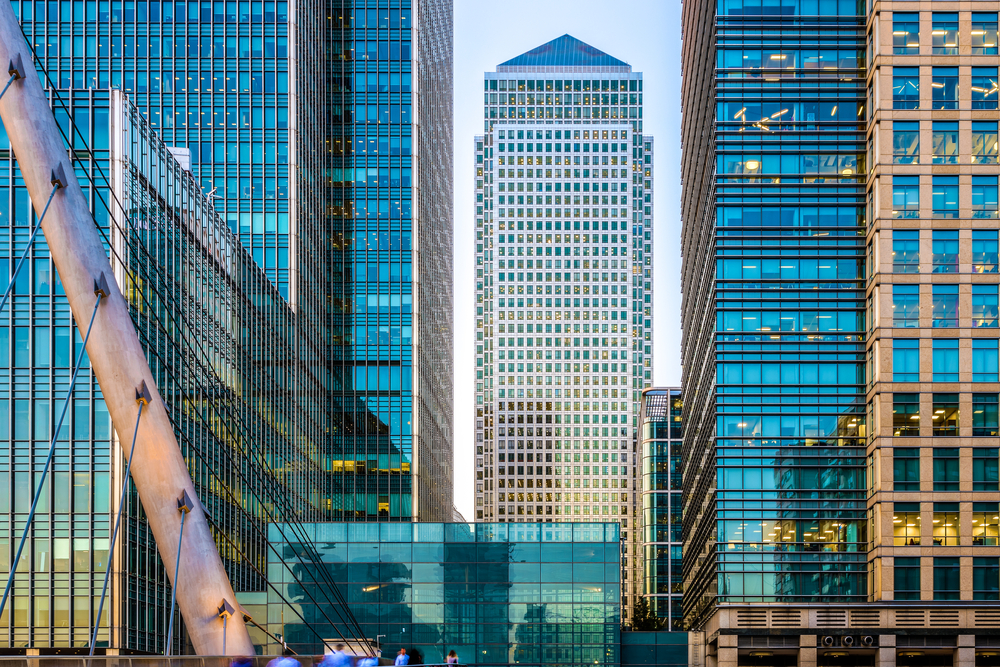 Although the financial services industry isn't bound by regulations to drive down its carbon footprint the way the airline industry is, certain institutions have begun paving the way to a greener future. This is largely due to organisations recognising consumer demand for more ethical practices. By considering ESG (environmental, social and governance) principles, financial institutions are shifting to become more socially responsible.
Changing Direction
Bunq bank, based in the Netherlands, claims to offer a climate neutral service, and planted a record 1 million trees on behalf of their customers in just four months last year. They also became the first neobank to publish a climate action report. Their commitments to socially responsible investing and cutting their own carbon emissions (low in comparison to other banks) are considerable.
But what about here in the Middle East, a region known for its oil riches and reliance on fossil fuels? In fact, the move from simply 'green' practices to sustainable has been a priority for many of the companies here.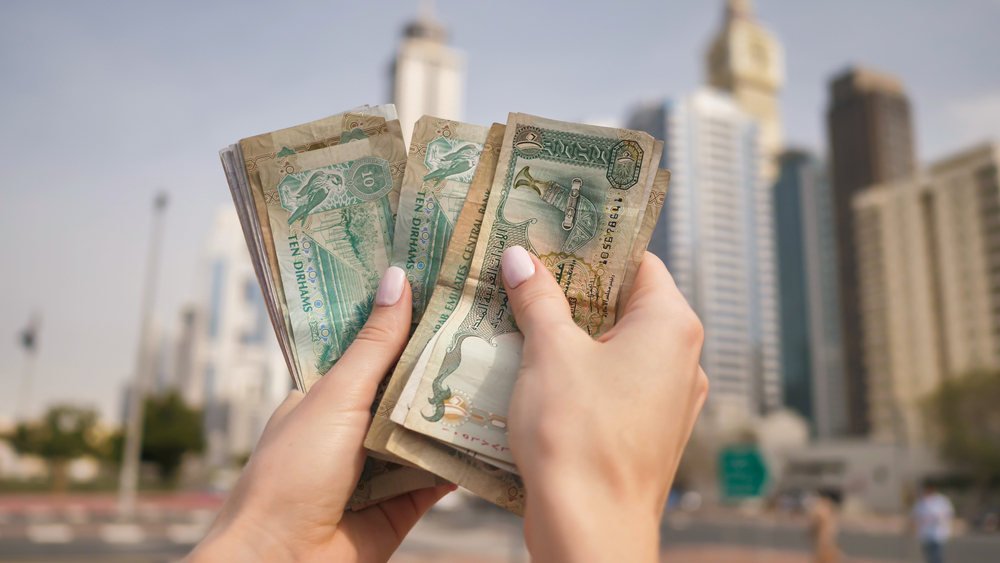 This is a direct result of progressive agendas set by GCC nations, including the UAE. The Dubai government has laid out its commitment to becoming a hub for green finance in the region, which is good news for those interested in ethical investments. Taking a broader perspective, green investments in the region could have a significant impact globally, when you consider that three of the top 10 countries for GDP per capita – Qatar, UAE and Kuwait – are located in the GCC.
You asked if we have proof: Yes, the world markets since they began have favoured tobacco, arms etc. Ethical Investing is a new thing, and it is not the norm – as it hasn't always brought in as much money.
Going Greener – Efforts by GCC Banks
So, what is your bank doing to be more sustainable? Looking at the top banks in the GCC, we found some interesting projects.
First Abu Dhabi Bank (FAB)
The first in the region to offer a green bond (as National Bank of Abu Dhabi) in 2017, FAB offers investors the opportunity to fund ethical projects including in renewable energy, clean transportation and sustainable water management among others.
FAB also became the first GCC bank to join the Net-Zero Banking Alliance, where banks aim to align their investing and lending portfolios with Net-Zero emissions by 2050, launched by the United Nations Environment Programme Finance Initiative (UNEP FI) in April 2021.
The Group CEO, Hana Al Rostamani, said that FAB is working with other institutions 'to devise innovative solutions that will make a tangible impact on ground,' to advise their Net-Zero strategies.
In their banks and offices, they have replaced plastic cups with reusable ones, and installed a lighting system that turns off when a room is empty. Their Chief Sustainability Officer, Shargiil Bashir, is examining renewable energy sources to power their buildings.
The bank hopes to offer customers' green car loans for electric vehicles and green mortgages for homes with efficient energy solutions.
Emirates NBD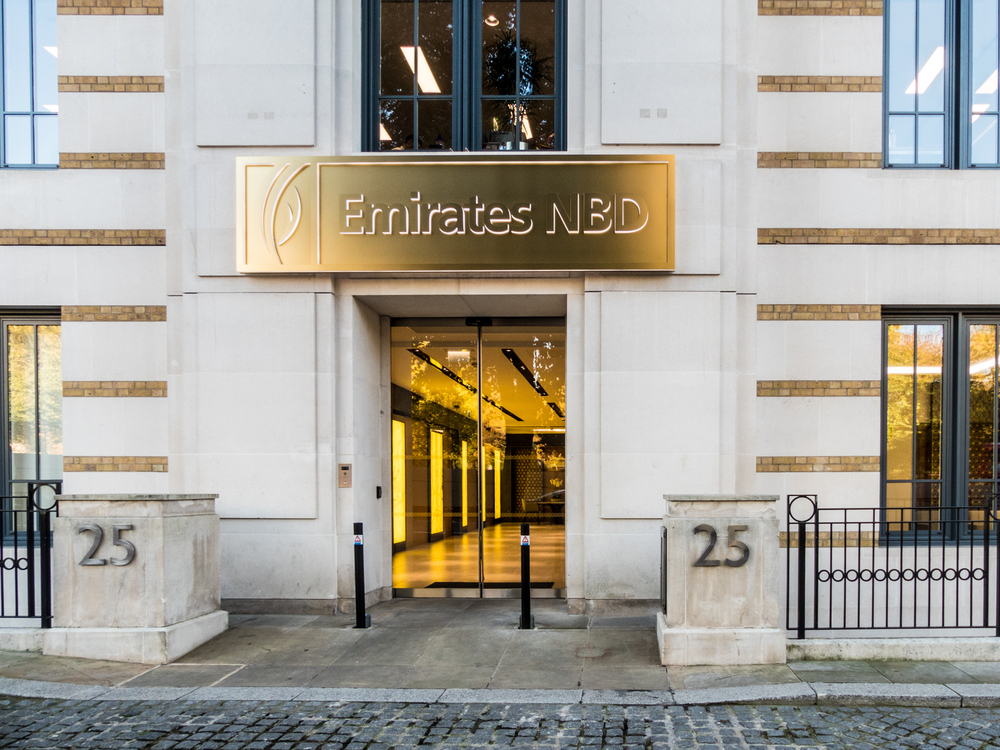 Emirates NBD digitization strategy has led to saving a substantial amount of paper. It also offers consumers green car loans for electric vehicles and green mortgages, with discounts available on eco-friendly homes
In October 2021, Emirates NBD Asset Management became the first UAE signatory of the UN-led Principles for Responsible Investment, which aims to make investment practices more sustainable by studying the implications of ESG (environmental, societal, governmental) investments and encouraging investors to choose investments that are better for the environment and societies we live in.
The following month, the bank was awarded the CSR label by Dubai Chamber, in recognition of its efforts in Corporate Social Responsibility. The bank is well-known for investing in programmes that align with the UN's 17 Sustainable Development Goals (SDG), which can be found here.
HSBC
The international bank with the most presence in the UAE, HSBC, has a dedicated Sustainable and Transition Finance Team for the Middle East.
In 2019 and 2020, Euromoney magazine named HSBC both the World's Best Bank for Sustainable Finance and the Best Bank in the Middle East for Sustainable Finance.
In 2021, the bank launched a Green Deposits scheme, which facilitates corporate clients to finance green initiatives including renewable energy initiatives, efficient developments, clean transportation, such as electric trams and sustainable water management.
It's expected that the bank will roll out many more green products for its customers – both corporate and individual – over the next few years.
One to avoid: Barclays Bank. Unfortunately this bank is one of the main financiers of coal-mining in Bangladesh, supported Amazon deforestation and finances projects on indigenous lands in the United States.
What Can You Do?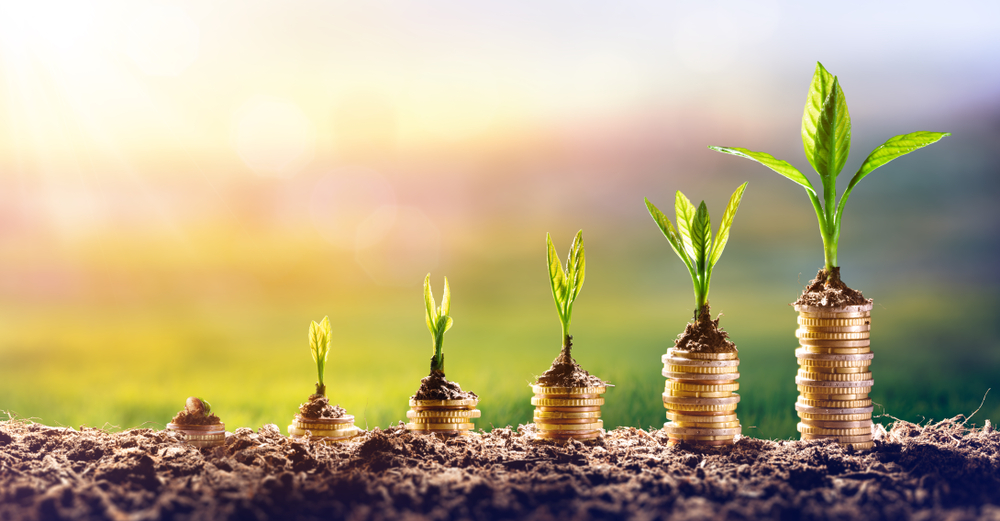 Check how socially responsible your bank is, and move your accounts if you don't like their policies. Things you can look at are:
Their assets and investments – are they ethical?
Lending to energy efficiency companies or Net-Zero committed organizations
A selection of green products – such as loans or deposits
Savings on green products
A clear policy on CSR (corporate social responsibility) outlining their best practices
Reducing emissions from their operations
Check for certifications and awards for ESG values
Using your card instead of cash reduces the amount of cotton (which is water and land intensive) needed for banknotes. Making your bank transactions online reduces the amount of paper needed, as well as car trips to the bank (so less carbon dioxide) and using your ATM outside of bank opening hours replenishes cash supplies, which results in less cash-in-transit drops from the bank employees.
If we all do our part to make banking greener, it will continue to snowball and encourage the banks to make green decisions.