When it comes to baby showers the big question most people want to know is pink or blue? But now it's time to put your energy into a different colour: green! After all what could be better than welcoming future babies with a cleaner planet and a brighter future?
While eco-friendly parties have traditionally meant reducing after-party trash and choosing greener options wherever you can, a zero-waste baby shower produces no waste at all. The point is that every item is reusable and there is no trash to be collected at the end of the event. Sounds impossible, right?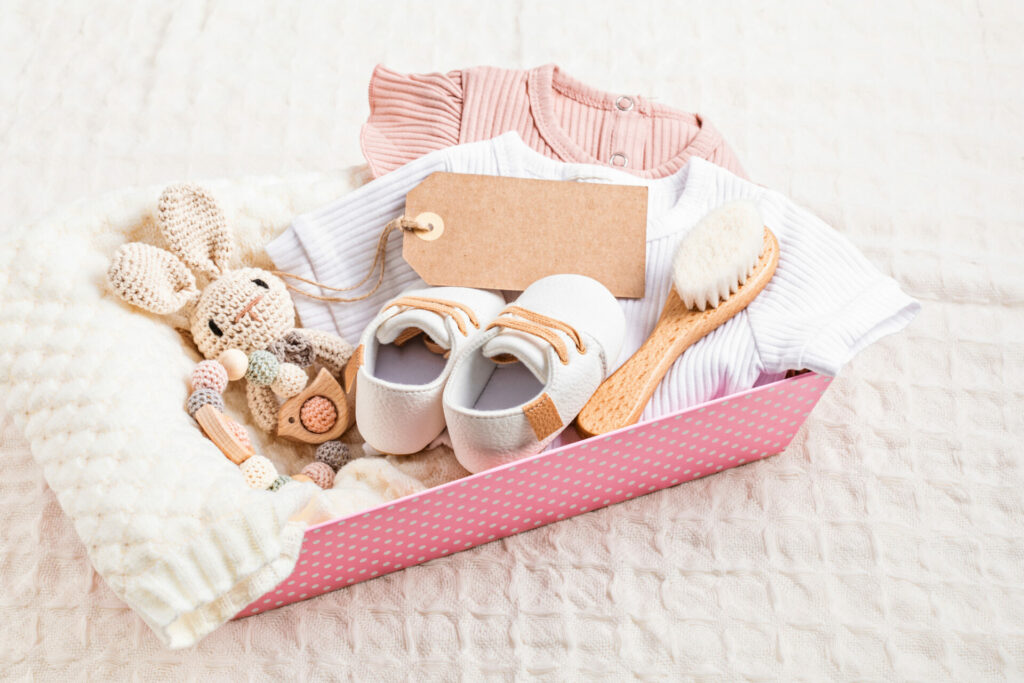 Wrong. It's entirely doable with just a little extra planning and TLC for the planet. Out goes the bin bags piled with discarded wrapping paper, paper plates, plastic cutlery, paper napkins, and disposable tablecloths destined for landfill where they will sit for up to a thousand years emitting global warming gases.
Decorations that were pinned up mere hours before are just as quickly pulled down, along with dozens – or more! – of balloons. Although many balloons are marketed as biodegradable, if you've ever seen an animal strangled, tangled, or choked by balloon ribbon, or bits of balloon, they suddenly don't seem so Instagram-able, do they?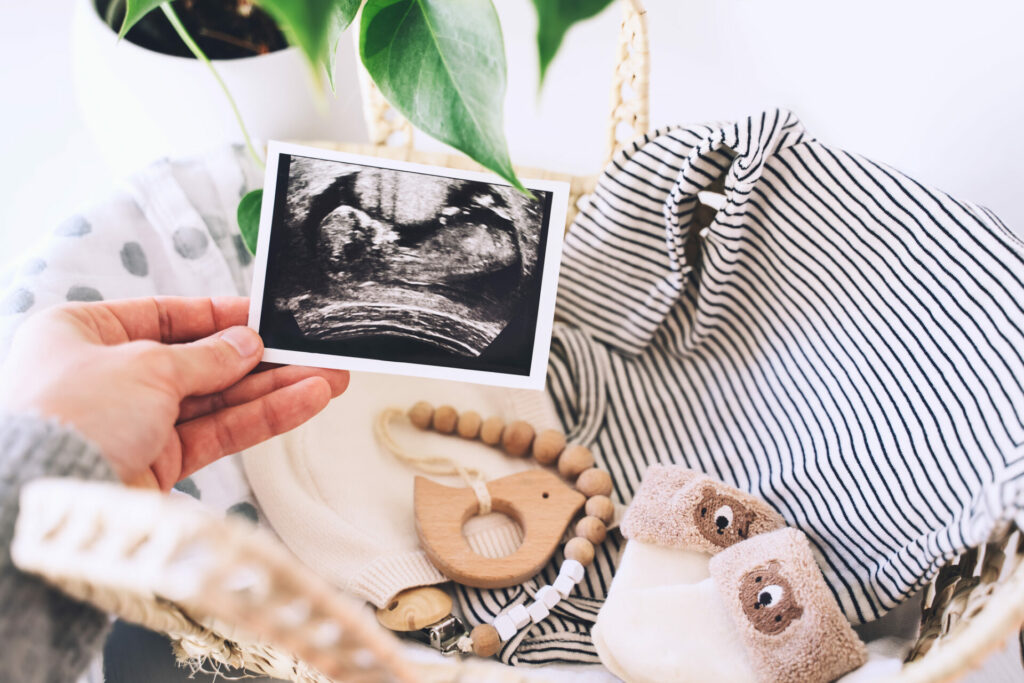 And what about all that food waste? A staggering 30 per cent of global food production, 1.3 billion tonnes, is wasted annually, according to the United Nations, and if we all do out bit at every event, including baby showers, then we can all help reduce the literal mountain of food that ends up rotting in landfill around the world every day.
So cut back on waste in favour of a planet-friendly affair. Use these tips and bring joy to the mother-to-be without harming Mother Earth. The next generation will thank you…
The Invites
The last thing you might want to do is set up yet another WhatsApp group as a baby shower invite. It feels so impersonal, not to mention annoying for those already overwhelmed by whatsapp stress and too many groups. Instead, opt for a paperless invite from one of the zero-waste companies such as Evite or Paperless Post, both offering an array of customisable options and themes. They're super easy to send and come with the convenience of RSVP tracking.
The Food
Bin the buffet. No matter how decorative and delicious this might be, a help-yourself smorgasbord of dishes always produces waste. From double-dipping to finger sharing, it's unlikely the host wants to refrigerate leftovers.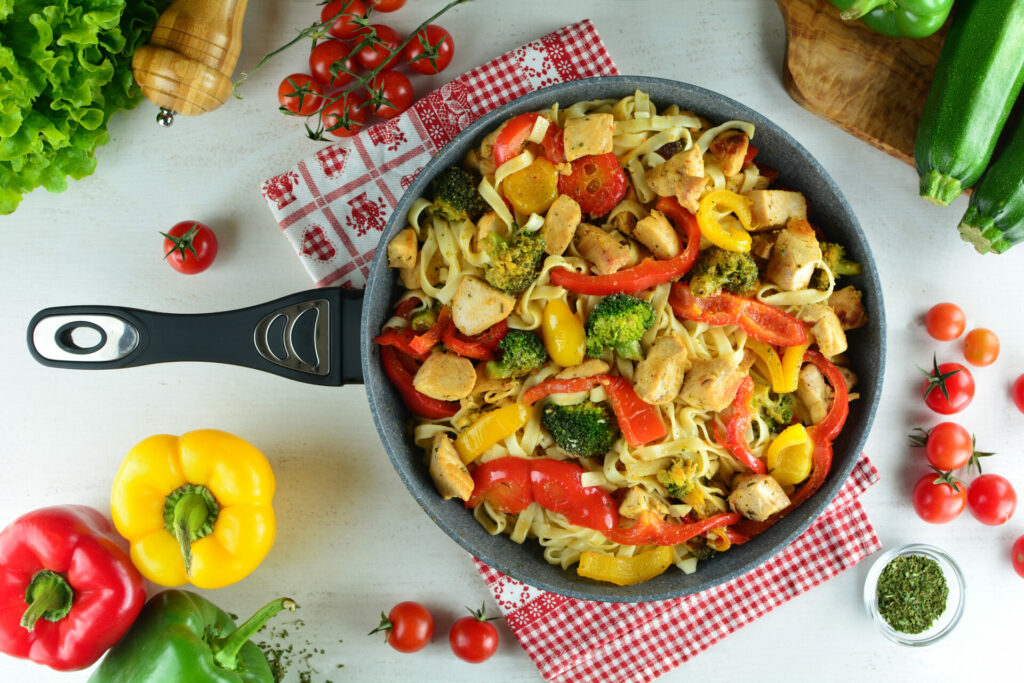 And buffets can make your eyes bigger than your belly (no pun intended for the mother-to-be!). Plates are piled high with a-little-bit-of-everything and nibbled nibbles end up in the trash. So why not cook one large pot for everyone? A vegan curry? A vegetable lasagna? A particular favourite dish of the expectant mama? This also leaves room for a piece of homemade cake for dessert. And nobody likes to waste cake, right? Make sure ingredients are organic and fair trade, and shop at your local farmer's market to purchase food grown and produced in your own community.
The Frills
Tell your guests not to bring a card. Instead, make a garland with recycled paper, wooden pegs and ribbon, rather than being tempted to buy generic baby shower decor that will end up being thrown away. You can find simple templates online of a bunny, a teddy or even a nappy to decorate small plain recycled cards. Then, ask each guest to write a special message or prediction of the baby's sex or name.
The Gifts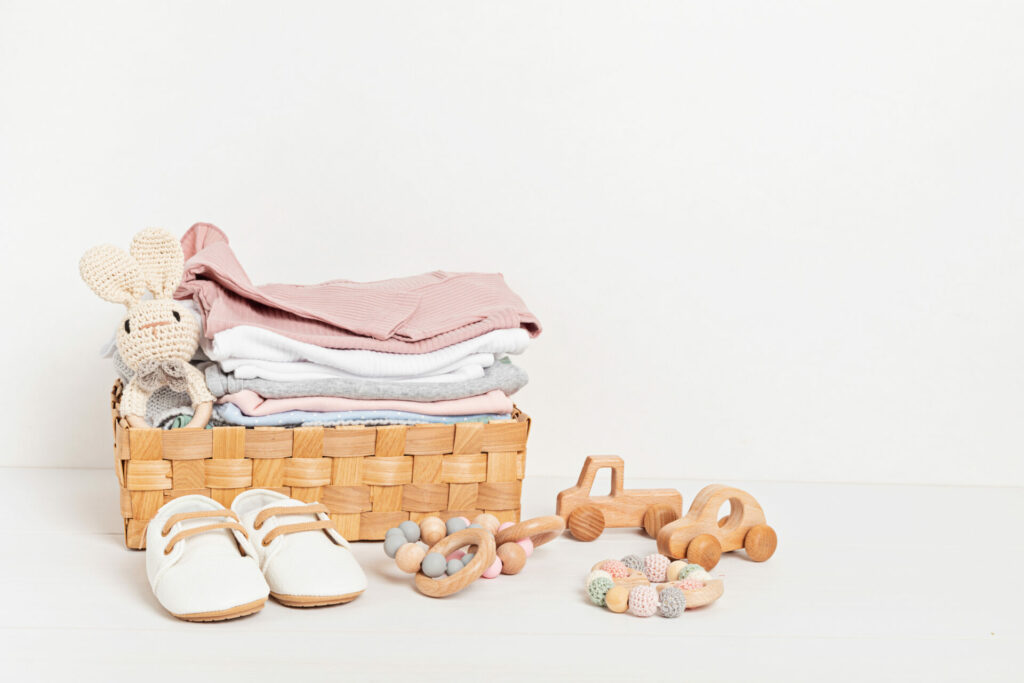 A second-hand gift is just as thoughtful as buying new, with the addition of being kind to the planet. However, not all new moms are willing, so be sure to share the benefits of choosing gently-used items. For example, Moses baskets are used for just a few months before baby outgrows it, and baby baths are used for only a matter of weeks. Ask the mother-to-be what she already has and what hand-me-downs she's receiving from friends and family to avoid unnecessary buying. Encourage guests to bring gifts unwrapped in a basket or fabric gift bags, both of which are sustainable and great to repurpose multiple ways.
The Venue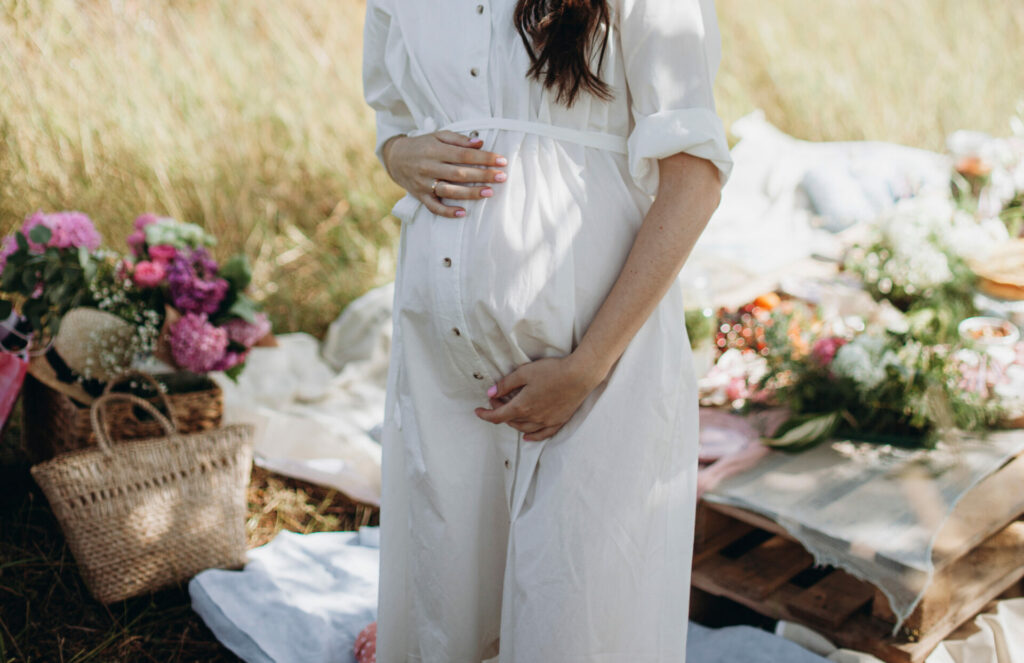 Host at home or in the garden if you have space. Throw a beach party or a picnic in your local park. Research venues that will support your zero waste principles and understand what you're trying to achieve. These venues should be supported in return. Use picnic blankets and real tablecloths rather than disposable options, too. Provide reusable cups, plates and cutlery, and napkins that can be washed rather than chucked away.
The Games
Create a slideshow of photos of all the guests when they were babies, then guess who is who. Host a baby-themed quiz or fill in the blank of nursery rhymes.
Ever heard of the chocolate in a nappy game? Melt several varieties of mini-chocolate bars and pour one kind of candy in each reusable diaper (which can be washed and used for baby in the future.) Make a note for yourself of which numbered diaper has which chocolate in it. Line up the diapers on a table. Have each guest sniff (or taste with their finger!) the chocolate and take a guess at which kind of candy bar it is. The guest with the most correct guesses wins an eco prize.