A complete single-use plastic ban is to be introduced across the UAE by 2026, with the first rulings coming into force at the start of next year.
From January 1, 2024, plastic bags will be prohibited and two years later it will be illegal to import plastic cutlery, drinks cups, styrofoam and boxes.
This will include food packaging, plastic bottles, cotton sticks, crisp bags, cigarette butts, wet wipes, and balloons, say the government.
'Single-use plastic ― that is plastic we use once before throwing away — has been entering the environment where it causes harm and is a key threat to biodiversity, globally and locally,' said Winston Cowie, section manager for marine policy, regulations and planning, in the Terrestrial and Marine Biodiversity Sector at Environment Agency Abu Dhabi (EAD).
'This includes single-use bottles, bags, coffee cups, straws, and cutlery, among others.'
Plastic Ban Roll Out
Last year Dubai imposed a 25 fils charge on plastic bags. And in Abu Dhabi a ban introduced in June has already led to 87 million fewer single-use plastic bags being used, a figure of around 90 per cent. Sharjah has already planned a ban on bags from January 1, 2024, while Umm Al Quwain banned single-use plastics from January 1, 2023.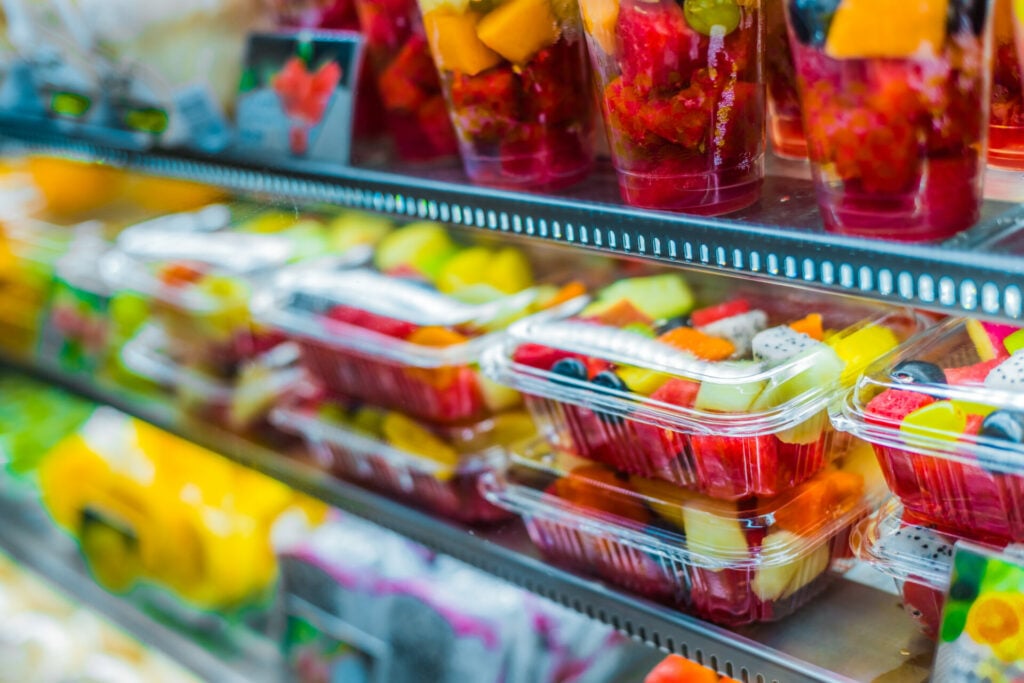 The decision excludes some products, including thin bag rolls used to keep food items fresh. Products that are to be exported or re-exported are also exempt, provided they are clearly labelled. Bags made out of recycled materials in the country are also not counted in the upcoming law.
The government said authorities, retailers, suppliers and consumers should prepare with 'suitable, sustainable and multi-use alternatives in all shopping stores, retail stores and sales outlets on a permanent basis.'
Protecting Biodiversity
The consumption of plastic causes nearly 90 per cent of turtle deaths in the country and significant camel fatalities, according to wildlife experts.
Hundreds of camels across the UAE have also died because of plastic consumption over the past decade, research from 2021 has shown.
Of 30,000 camels analysed since 2008 by staff from Dubai's Central Veterinary Research Laboratory (CVRL), about 300 died because of polybezoars – lumps of indigestible material made of plastic, which are swallowed in the mistaken belief they are food.
The study, entitled The Plight of Camels Eating Plastic Waste, said waste material found in camel stomachs can weigh up to 53kg – the equivalent of a lightweight person.
'For me, as a veterinarian, to see all this suffering of animals, it's just devastating," said Dr Ulrich Wernery, the CVRL's scientific director and an author of the paper.
'If you go through the desert you find plastic everywhere. People don't care; they throw their stuff out of their car and it flies everywhere.'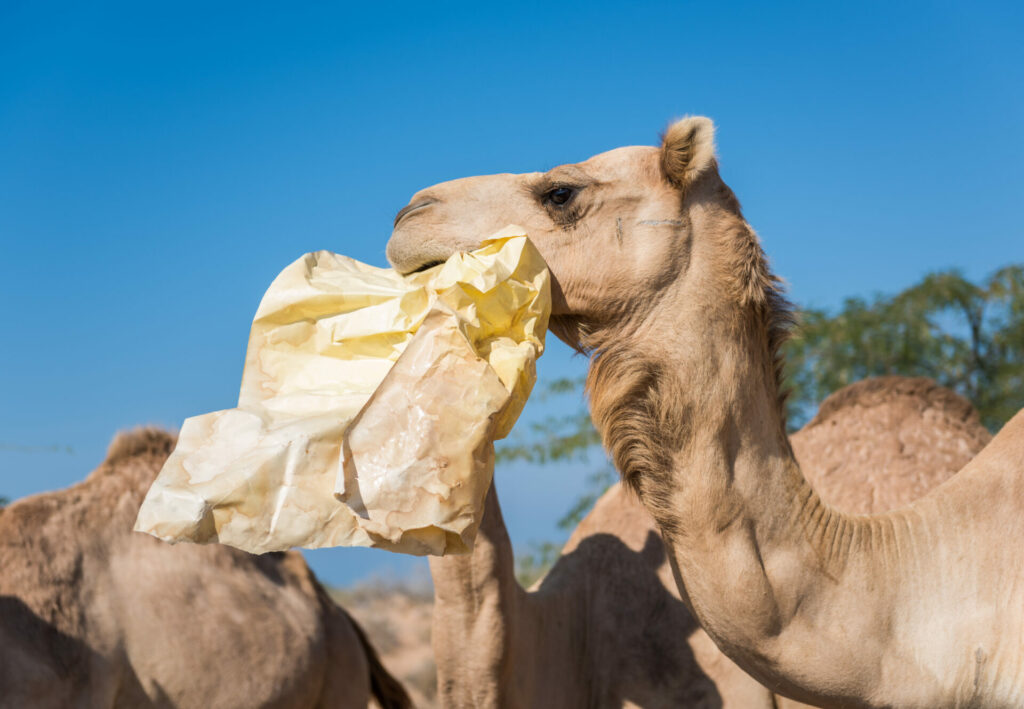 The majority of plastics take between 500 and 1,000 years to fully degrade, and globally 40 per cent of plastic is used only once before being discarded.
According to the World Wildlife Fund for Nature, 8-13 million tonnes of plastics find its way into the world's oceans every year, 50 per cent of the planet's marine turtles have eaten plastic, and 90 per cent of seabirds have plastic in their stomachs.
The UAE, which will host the United Nations climate summit Cop28 in November, aims to achieve carbon neutrality by 2050.