Does the phrase 'matcha latte' make your heart skip a beat? Well, you're not the only one. 
This tasty, mood-boosting, nutritious and exceptionally photogenic barista specialty has never been more popular, and it's officially taken the UAE by storm.
Containing less caffeine than coffee and packed with vitamins, minerals and over 16 times more antioxidants than blueberries, matcha strikes the perfect balance between delicious and healthy. Studies even suggest that it can help prevent a whole range of health conditions, including heart disease, type 2 diabetes and cancer. 
But, like with all things, there are brilliant matcha lattes, and not so brilliant ones.
A high-quality matcha should be bright green in colour, slightly frothy in texture and have a uniquely earthy, grassy and subtly sweet flavour that's not at all bitter.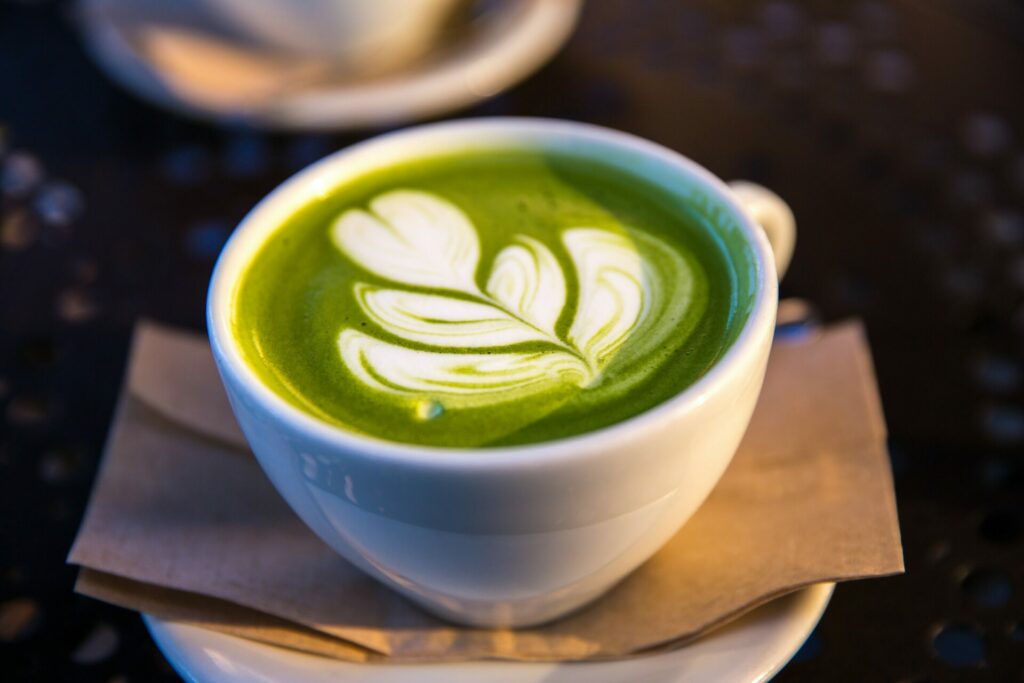 Whether you like yours piping hot or over ice, with coconut, oat or soya maybe even with a cheeky shot of syrup mixed in, the distinctive taste of this trendy superfood is like nothing else on earth. 
Once you've tried one, it's very hard to go back.
So, we've taken on the hard task of hunting down all the tastiest and most irresistible matcha lattes in the UAE.
Next time you're craving matcha, give one of the below a try…
NETTE, Matcha Club, Al Quoz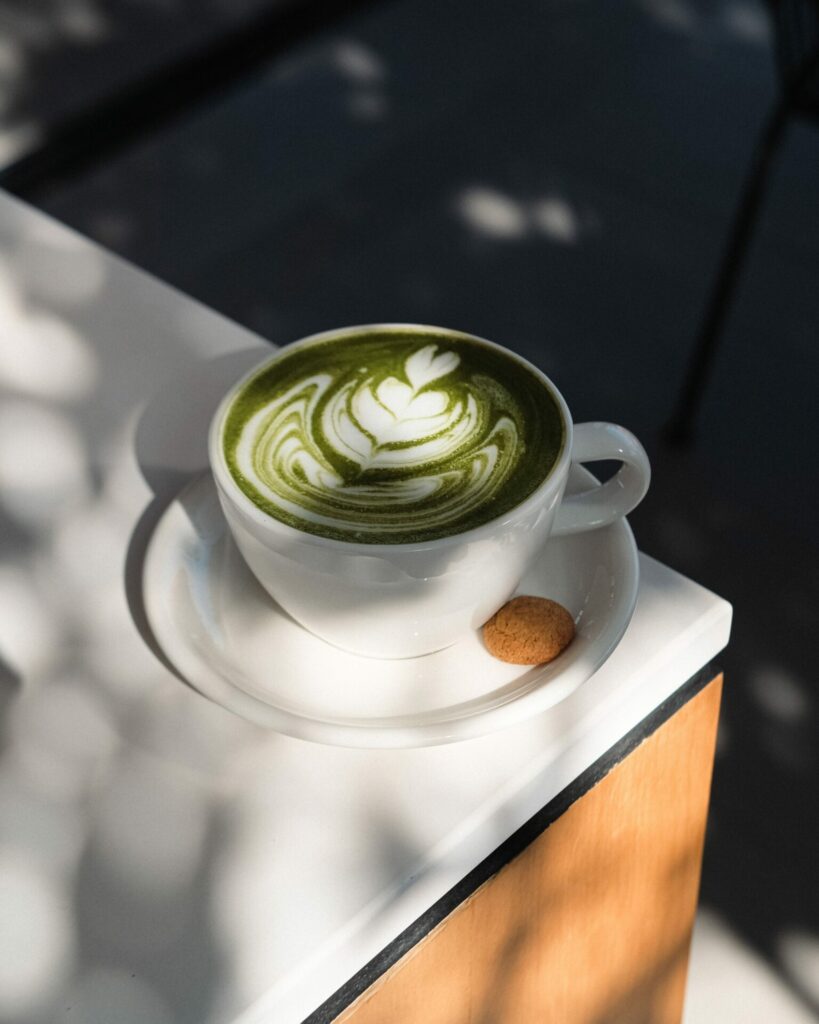 Found at the aptly named Matcha paddle club, it's only fitting that this vibrant café serves a truly excellent matcha latte. Abundant with trailing plants and stylish wooden furniture, the interior is as green and Instagram-friendly as the trendy drink itself. Not just for those who are into racquet sports, NETTE is also the perfect place for a coffee date or a spot of remote working. Plus, if you really fancy going all-out matcha crazy, you can treat yourself to a freshly baked matcha and chocolate éclair, some matcha mascarpone French toast, or a very thick and creamy green matcha milkshake.
@nettedxb.
LOCAL, Al Zeina & Mamsha Al Saadiyat, Abu Dhabi   
LOCAL, the homegrown Abu Dhabi institution, is a bespoke clothing shop, barbers, creative community and cafe, all rolled into one. While many flock here for the live DJ sets and unashamedly cool hipster vibes, their smooth and perfectly balanced hot and cold matcha lattes are also next-level superb. Head to the Soul Beach branch to enjoy yours against spectacular views of Saadiyat Island's sparkling blue sea.
@_localuae_.
Paus;  Umm Suqeim 2, Dubai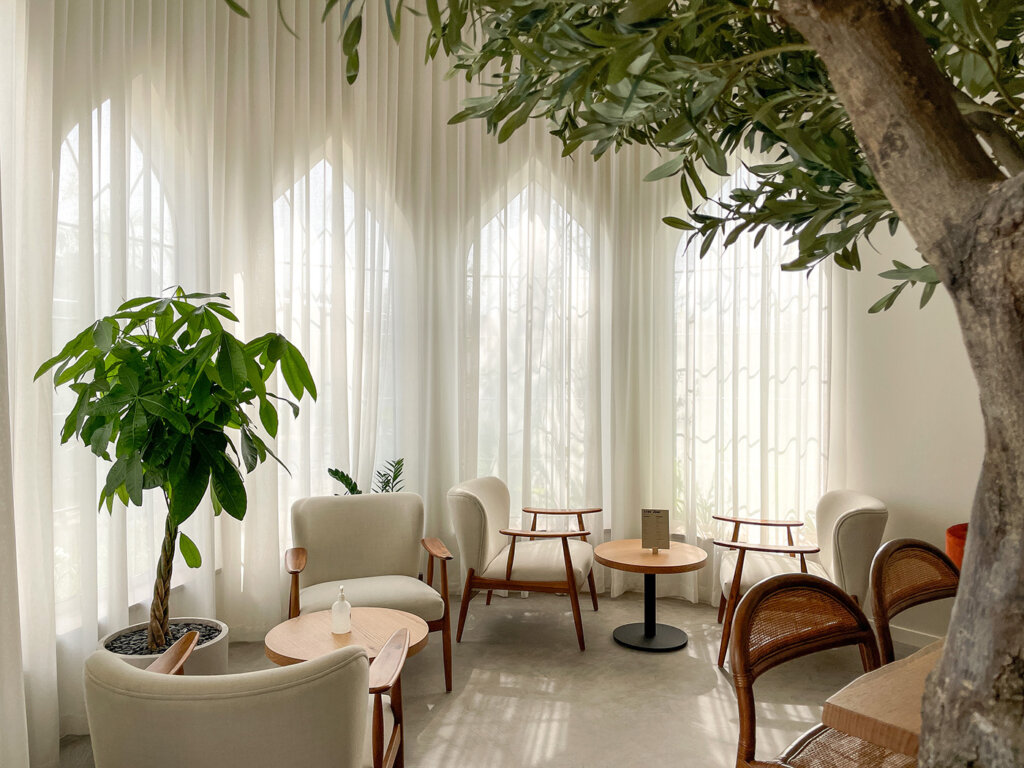 Ideal for productive working days and lazy weekends, the matcha lattes are one of many reasons why this cosy wellness café is one of our favourite places in Dubai. The iced matcha with coconut milk and agave syrup is particularly glorious, while the weekly programme of therapeutic yoga, sound healing and therapy sessions always offers something new and interesting.
@pausdxb.
Pekoe tea & bread bar , Alserkal Avenue, Dubai  
This pint-sized café is here to fulfill all your matcha dreams. Home to its own dedicated matcha menu, Pekoe's delectable, fresh and uplifting matcha powder is sourced directly from the Japanese island of Kyushu. Putting most other matcha blends to shame, the premium-quality cold and hot matcha is served alongside ultra-refreshing matcha lemonade (it works, believe us) and the best-selling 'The Amazon' iced matcha, served drizzled with sweet honey to look like the dense trees of the Amazon rainforest.
@mypekoe.

RX Coffee Apothecary & Kitchen , Jumeirah 3 and Mirdif, Dubai & Al Zahia, Sharjah 
With two branches in Dubai and one in Sharjah, you never have to travel too far to sample this quirky coffee shop's delicious matcha. The upper floor of the Jumeirah branch has been turned into a community space for local artists and designers, while the apothecary-inspired drawers and bottles that cover the walls add to the cool and creative vibe. If you're feeling hungry, there's lots of sandwiches, croissants and more tasty bites that will pair wonderfully with your sumptuous green pick-me-up.
@rxcoffeedubai.
Sanderson's, Al Seef, Abu Dhabi & The Sustainable City, Dubai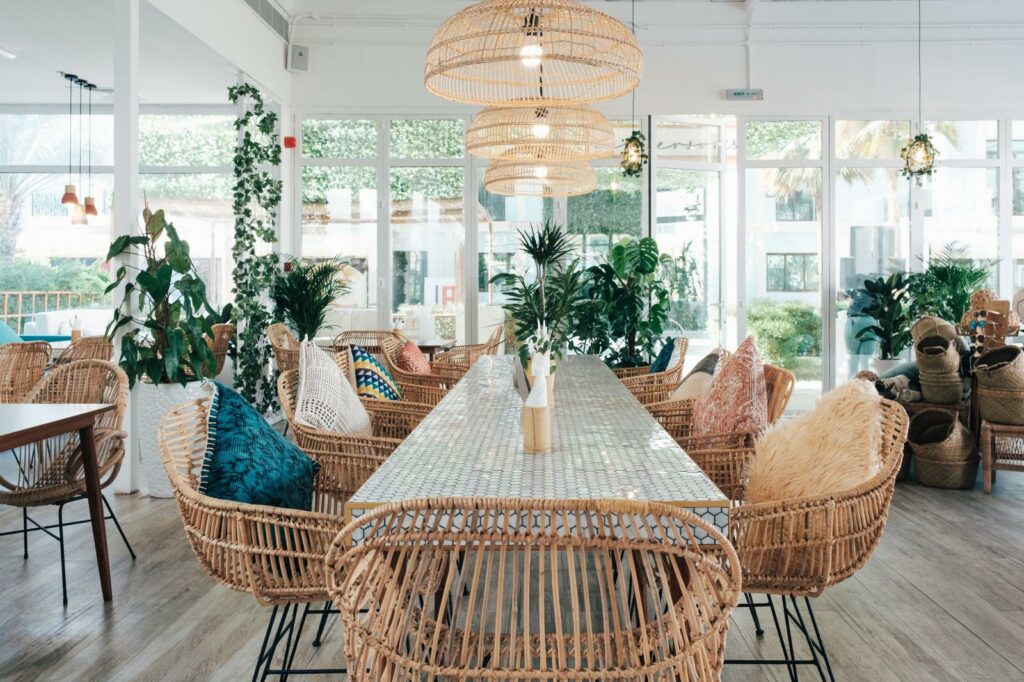 Passionate about sustainability, this charming café is known for its nutritious breakfast specials, colourful salads and wholesome community markets that showcase local fashion designers and artisan brands. Its picture-perfect matcha lattes are another highlight, and each comes complete with an inspirational 'quote of the day' that is guaranteed to put a smile on your face. Better still, both branches offer play areas for kids. So, even if you're there with little ones, you can still sip away in peace. For us, the heartwarming hot matcha with coconut milk is unbeatable.
@wearesandersons.

Vibe Café, Al Wasl, Dubai  
If you like your cafes pink and girly, and your matcha lattes smooth, tasty and filled with natural goodness, you're sure to love the unashamedly quirky Vibe Café. Although its rose-petal scattered green beverages might look pretty as a picture, they're not just all style and no substance. Boasting a gorgeous, utterly addictive flavour, you'll relish every sip. Abu Dhabi matcha fans will be gaining their own branch very soon too.
@lovevibecafe.
Yamanote, Various locations in Abu Dhabi & Dubai 
The UAE's most popular Japanese bakery is hardly a 'hidden gem', but it definitely serves one of the most incredible matcha lattes in the emirates. Alongside its sensational hot and cold matcha specials you'll find delicate matcha tarts, decadent matcha tiramisu, fluffy matcha pancakes smothered in a creamy matcha sauce, and even matcha tea sets to play with at home. This cute, pastel-coloured matcha hotspot can be found in various locations, including the green and luscious Umm Al Emarat Park in Abu Dhabi, and Mirdif Hills in Dubai.
@yamanoteatelier.