Scotland's Forests have tripled over the last century and are now the same size as they were almost 1,000 years ago which is good news for battling climate change, creating wildlife habitats, and improving air quality.
Our World in Data, an organisation whose aim is to make progress against the world's largest problems via research, reports they have grown from just under six per cent of its total landmass a century ago, to around 18 per cent today.
'One thousands years ago, 20 per cent of Scotland's land was covered by forest,' says the report. 'By the mid-18th century, only four per cent of the country was forested. But then the trend turned, and it moved from deforestation to reforestation. For the last two centuries forests have been growing and are almost back to where they were 1,000 years ago.'
The Scottish government has a target for 21 per cent forest cover by 2032, an aim that has overwhelming popular acclaim. In a national survey, held last year, 80 per cent supported the reforestation of the Highlands.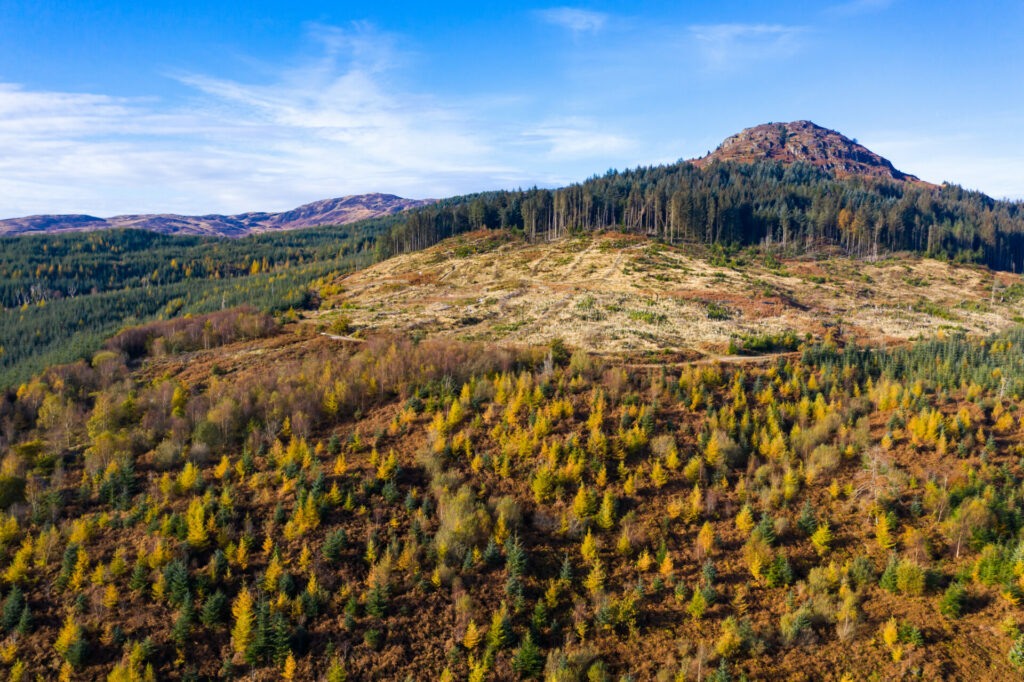 Forests were prevalent across almost all of Britain 11,000 years ago, after the last ice age. But by the Roman invasion 2,000 years ago, around half of Scotland's forests were already lost, largely as a result of deforestation due to land being used for agriculture.
Further losses in forested landscapes came as the country was more intensively farmed, cities and towns grew, industrialisation arrived and infrastructure such as roads and railways increased.
After the First World War, Scotland prioritised a national timber industry planting non-native pines, which turned out to be detrimental to biodiversity.
But over the last 30 years more care has been taken to plant native trees, drawing on international initiatives drawn up at the first Earth Summit, held in Rio de Janeiro in 1992.
Protecting Biodiversity
The Forest Strategy adopted by the Scottish Government recognises the importance of woodland in key areas including battling climate change, wildlife habitat, air quality, and recreation.
Around 25,000 jobs relate directly to forestry and the industry is worth in excess of £1billion annually.
Researchers at Stirling University have recorded more than 1,000 species associated with Scottish forests. These include 172 protected species, including the pine marten – a cat-sized member of the weasel family – birds including the crested tit, Scottish crossbill, black grouse and capercaillie, as well as an estimated 75 per cent of the UK's red squirrel population.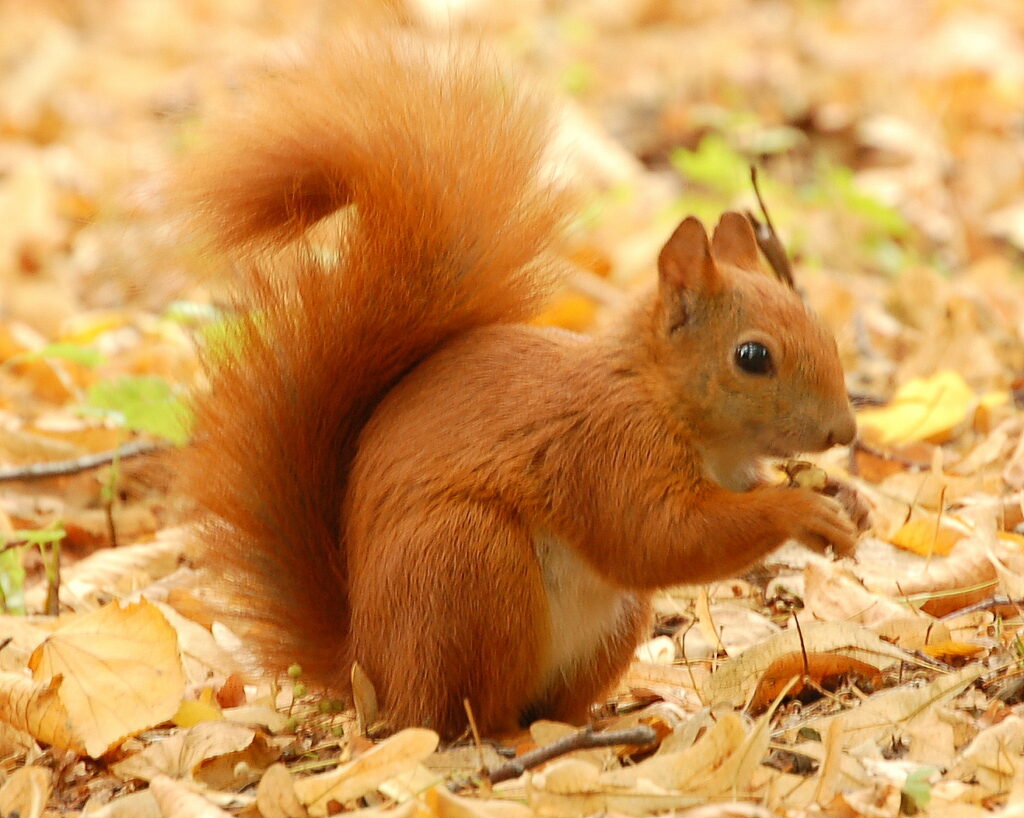 Forests and woodlands also help to purify water and air via carbon absorption, reduce flood risks by holding back and delaying the passage of rainwater to streams and rivers, improve slope and riverbank stability, and help to decontaminate soils on post-industrial sites.
The research team emphasised woodlands are also a key part of Scotland's iconic landscapes, helping to frame views, adding colour and textures, and marking the passing of the seasons.
Increased awareness of the importance of Scotland's forests is important – but vigilance in protecting them must be maintained according to Scottish Environment Minister Màiri McAllan.
Ms McAllan said: 'Our forests and woodlands have such a substantial role in helping to reduce climate change and nature loss, but we need to protect them and ensure they are up to the job well into the future.
'As I highlighted in the recent ICF conference on Climate Smart Forestry, we are facing serious challenges with a rapidly changing climate. Milder, wetter winters, warmer and drier summers, mixed with more frequent extreme weather events are expected in the future. A perfect example of this was Storm Arwen last year and the cluster of storms that followed quickly after.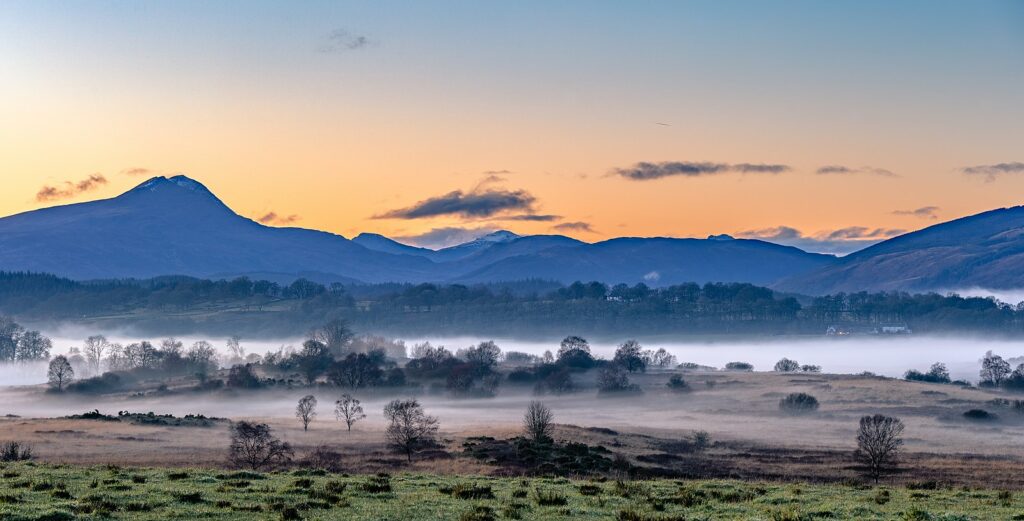 'With this change in climate we also need to ensure Scotland's forests and woodlands are more resilient to the growing number of pests and diseases that we are now facing.
'There is a climate emergency upon us right now and keeping the status quo is simply not an option. It is essential that we make sure our forests are fit for the future.'
As part of the reforestation drive Scottish school children and local communities have planted thousands of trees as part of what is called the Wee Forest scheme.
The initiative, led by NatureScot and supported by £500,000 of Scottish Government funding, has provided 27 urban forests in towns and cities all over the country in places including Aberdeen, Dundee, Edinburgh, and Glasgow.
Most Wee Forests have been planted near primary schools lacking green space, with each forest boasting around 600 native trees and capable of attracting up to 500 different animal and plant species within the first three years.
Not only is this beneficial to the environment but it enables school children in urban areas to learn how to care for the trees and monitor the nature they attract, say the organisers.
The project is supported by Earthwatch Europe, who are encouraging young people to take part in science activities to raise awareness of climate change and the value of urban trees. This includes monitoring the butterflies that use the forests and measuring how much carbon is captured by the trees as they grow.
CEO Steve Andrews said: 'Getting communities involved in planting and ongoing citizen science at their local Wee Forest is an exciting opportunity to connect people with nature, whilst providing vital data on forest growth and environmental benefits.'