Major supermarket Spinneys UAE has just unveiled a head-turning upcycled tote bag that is set to become the new must-have ethical accessory.
Helping customers to shop in style and reduce landfill, the reusable bag is made entirely from Spinneys plastic bags and sustainably sourced cork leather.
Launched in partnership with Peahead Eco, the eco-conscious art studio based in Dubai, each tote is handmade in Ajman. With a strong cork base, sturdy straps and a chic hand-stitched and printed design, it provides a fashionable way of protecting the planet.
The new tote bag symbolises Spinneys' commitment to reducing the use of single-use plastics, and its support of the UAE's plans to phase out the material entirely by 2024.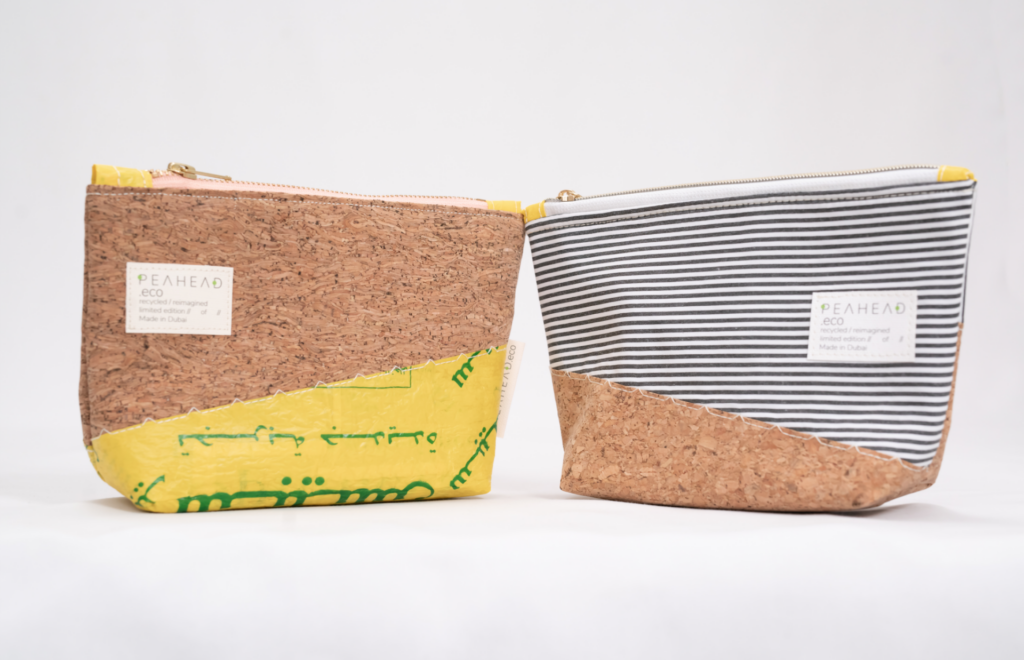 Working in line with the policy set out by The Environment Agency – Abu Dhabi, Spinneys stopped offering single-use plastic bags at checkouts in Abu Dhabi on June 1, and it will do the same in Dubai from July 1. Paper bags will also be scrapped over the next few months.
Sophie Corcut, Sustainability Manager at Spinneys, hopes that the collaboration will encourage customers to embrace the new changes.
She says: 'The Spinneys tote demonstrates how single-use plastic bags can be repurposed into something practical and stylish. Sustainability lies at the heart of our business strategy and as outlined in our 'Let's Close the Loop' campaign, we are doing all we can to boost the growth of the UAE's circular economy.'
Working Towards Zero Waste
Passionate about recycling and protecting the environment, Peahead Eco specialises in crafting accessories and art installations out of materials as diverse as reclaimed leather, lifejackets, car airbags, wood and single use plastics. Its previous clients include Etihad Airways, HSBC, Dubai Expo 2020 and Dubai Design Week.
Christine Iris Wilson, Owner of Peahead Eco, says: 'Through our collaboration with Spinneys, we hope to encourage the use of reusable bags, and inspire the local community to think more consciously about the waste they produce. After all, every little choice we make can really make a difference. By up-cycling waste items we aim to give everything a second chance to be loved again.'
They have also created an upcycled dog lead from two plastic bags, a percentage of proceeds from which will go to Stray Dogs Centre UAE who work looking after and rehoming dogs in the region.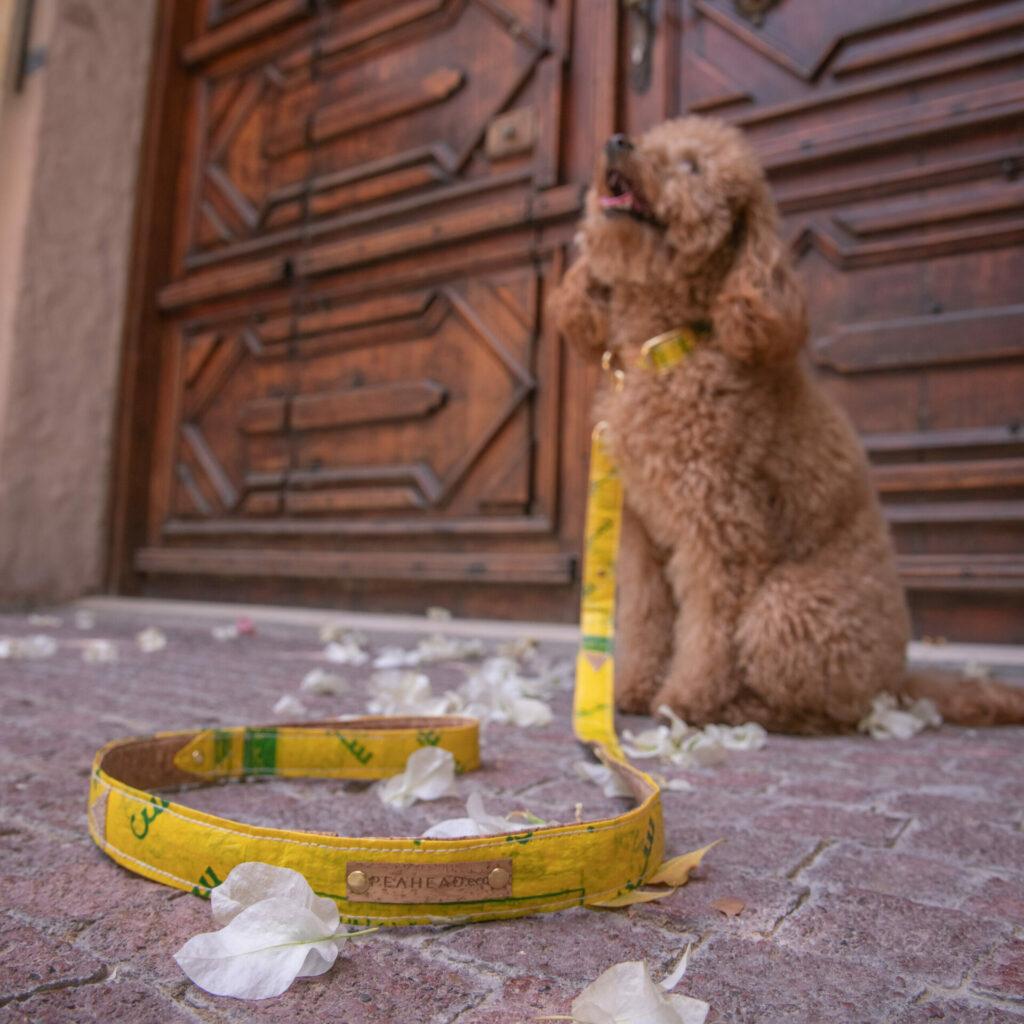 The new limited-edition Spinneys tote, purse, bags and lead range is available to buy now in selected stores across the UAE and on the Peahead Eco website here.