In today's digital age, we've made significant strides in reducing our carbon footprint, from electric vehicles to sustainable agriculture. Yet, there's a quiet culprit we all use on a daily basis, with an outsized environmental impact that we often overlook: paper receipts.
Let's imagine for a moment a person, let's call her Sara, who visits her local coffee shop to get her coffee and croissant to start the day. Along with these, she's handed a small slip of paper: the inevitable receipt. By the end of her busy day, after ordering a tasty lunch, perhaps shopping for groceries, filling petrol, watching a film at the cinema, or any number of other daily purchases, she's somehow managed to accumulate a small pile of these seemingly innocuous slips. But Sara's daily routine isn't unique, and this benign activity is replicated in different ways and capacities by billions of people globally every day.
Given how unassuming they are, it's an easy problem to overlook or even underplay. Yet, it's one that we can address using the technology available today. Digitisation presents us with the opportunity to disrupt this analogue tradition and offset its long-term impact on our environment.
We're Drowning in Paper
In the United States alone, the creation of receipts consumes over 250 million gallons of oil, 10 million trees, and 1 billion gallons of water every year. Just take a quick stroll through most parks or a trip to a mall, and you'll see just how many of these receipts find their way to the street instead of the now brightly marked, widespread and conveniently located recycling bins.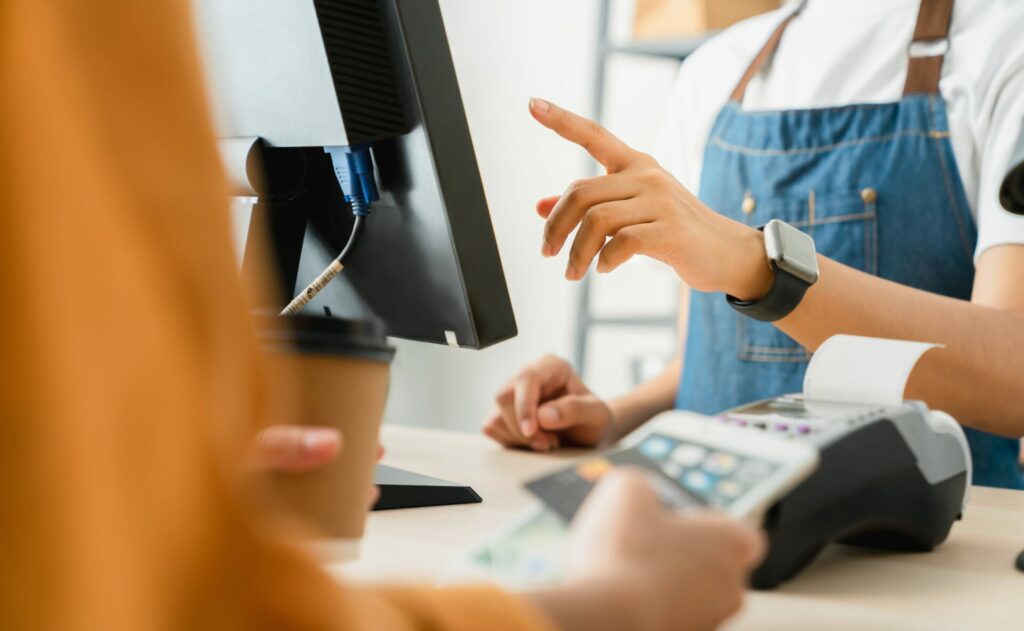 Think of your last trip to the mall. Every purchase, whether it's a toy for the kids, a new shirt, or even a snack, ends with the cashier handing you a receipt or asking, 'Would you like your receipt?' It's a ubiquitous part of the shopping experience that we're programmed not to question it.
A common misconception is that paper is harmless. After all, it's recyclable, right? However, most modern receipts are printed on thermal paper treated with Bisphenol A (BPA) – a chemical that doesn't just complicate the recycling process but is also harmful to our health. In fact, BPA-coated receipts can't be recycled conventionally, and when thrown into the mix, they contaminate other recyclables, which is a considerable obstacle to any country chasing net zero ambitions.
It's not only bad for the planet, handling BPA regularly is also bad for our health. Research suggests there is a possible link between BPA and increased blood pressure, cardiovascular disease and type 2 diabetes. Consider Fadi, a cashier at a popular clothes shop, who handles thousands of these BPA-laden receipts daily, unknowingly exposing himself to its health risks. His story mirrors countless others in the retail sector, of people who either don't know about the possible long-term health implications of BPA or feel they can't advocate for this much-needed company-wide change.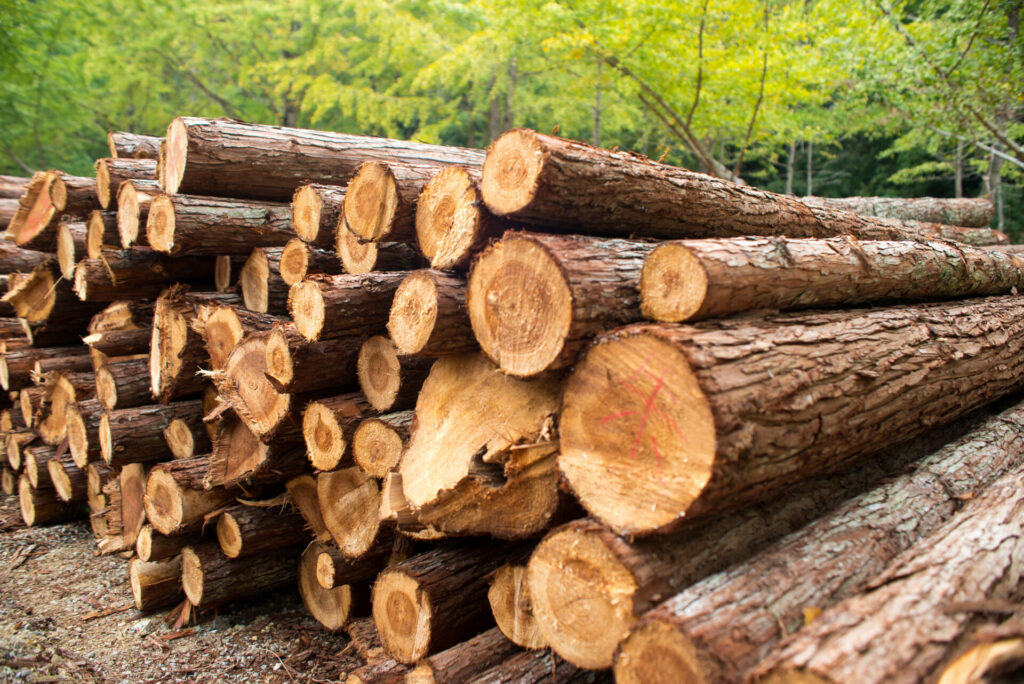 A Digital Lifeline
The case for digital receipts extends far beyond environmental concerns. It's an organisational superstar, providing an efficient, clutter-free alternative to their paper counterparts.
At Klipit, a cutting-edge, customised digital solution crafted to tackle the environmental issues and inconvenience issues associated with paper receipts – their own findings echo this sentiment. An impressive 76 per cent of surveyed consumers lean towards adopting digital receipts. Moreover, the many issues associated with paper receipts aren't limited to environmental concerns; 77 per cent of people surveyed admitted to misplacing them frequently, an occurrence that renders them useless and highlights the need to rebuild the system taking into account the reality of human error.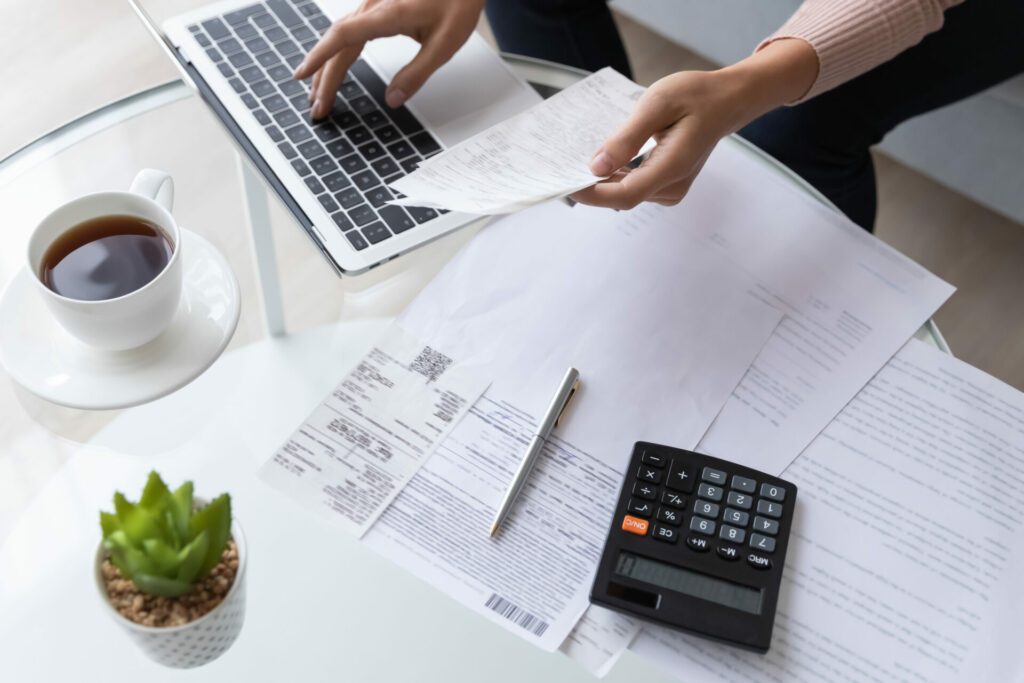 Environmental consciousness is not just a trend but a lifestyle, with modern consumers regularly being more informed and choosing brands that align with their core values and beliefs. Given this shift, which is being intensified by Millennials and Gen Z consumers who are increasingly aware of the world they'll inherit, a growth in conscious consumerism will continue to grow, as indicated by Klipit findings that show 70 per cent prefer brands aligned with sustainability and ethical causes.
It's not just a net social positive, but a future consumer demand that businesses will have to tap into to cater to an increasingly more aware, technologically savvy, and ever-evolving consumer base.
Paper Receipts Don't Make Economic Sense
When we step back and look at the broader economic landscape, it's abundantly clear that paper receipts, though they served their critical purpose in our evolutionary commercial journey, have become even harder to justify.
Imagine a bustling store during the holiday season. The cost isn't just the endless paper rolls being used but also the electricity powering the machines, the maintenance and the associated overheads. Switching to digital solutions presents not only environmental benefits but tangible cost savings. In the longer run, these savings are significant, especially for larger retailers.
In the pursuit of a sustainable future, every little bit counts. The paper receipt, a seemingly small part of our daily lives, has vast implications when viewed in aggregate. By embracing digital solutions like Klipit, we can reduce waste, save resources, and align with an eco-conscious ethos to become part of the solution, making informed choices and advocating for greener alternatives in our everyday lives.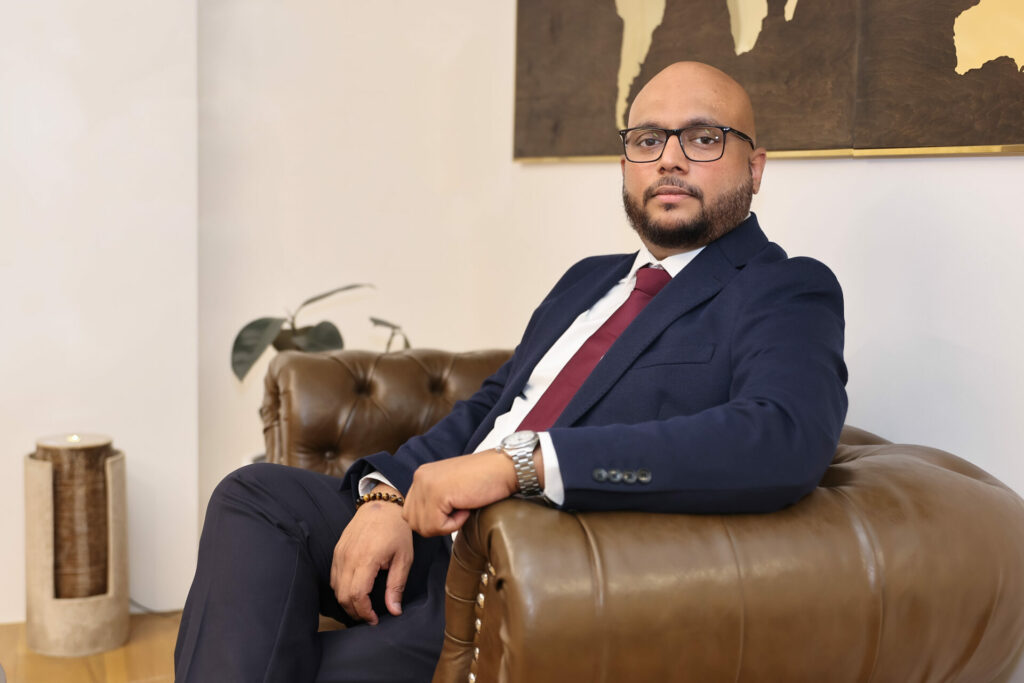 About the author: is a visionary tech entrepreneur and is currently the founder of Klipit, a revolutionary digital receipts application launching soon in the UAE.