Look beyond the glittering skyscrapers and shopping malls, and you'll find that the UAE is home to a myriad of fascinating wildlife. The azure Arabian Gulf is frequented by turtles, dolphins, dugongs (and even the occasional orca whale), while the desert is scattered with rare and beautiful animals such gazelles, sand cats and the elusive Arabian Oryx, which was previously declared extinct in the wild in 1972.
However, the animals of our deserts, pristine white beaches, clear oceans and precious mangrove forests are in grave danger from human activity and are in need of all the volunteers they can get.
Plastic pollution and littering continues to be an issue across the UAE. In 2022, the Marine Pollution Bulletin published findings that 75 percent of all dead green turtles, and 57 percent of all dead loggerhead turtles found in Sharjah had eaten debris, including plastic bags, bottle caps, rope and fishing nets.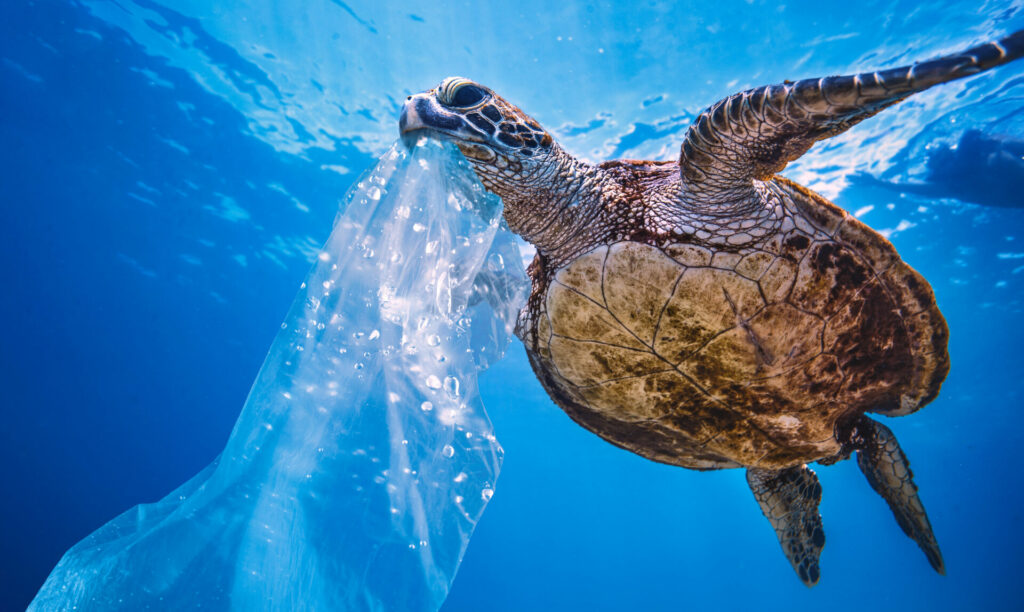 Another study by Dubai's Central Veterinary Research Laboratory recorded that one in every 100 camel deaths in the UAE is due to the consumption of plastic waste.
The cats and dogs of the UAE are suffering, too.
Despite pet abandonment becoming a criminal offence in 2018, there are believed to be over 100,000 stray cats in Abu Dhabi alone, and tens of thousands more in Dubai. Rescue groups are also reporting increasing numbers of dogs being dumped on the street, on the doorsteps of veterinary clinics, or being left tied to trees in parks.
The shelters are full to bursting, and the trap-neuter-release schemes are struggling to keep up with the nation's growing stray population
Thankfully, there are many ways that residents can volunteer to help.
From taking part in beach clean ups and stray animal feeding initiatives, to riding rescued horses and assisting with dolphin conservation work, the below are some of the many fun, rewarding and proactive ways that you can volunteer with animals in the UAE.
The UAE Dolphin Project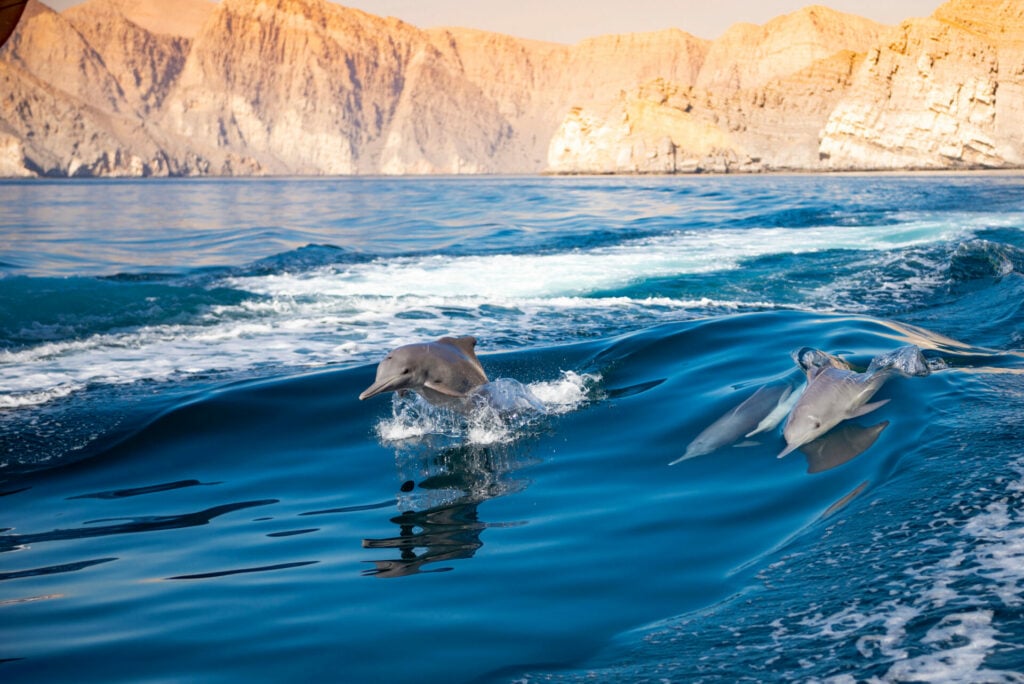 As the first dedicated dolphin monitoring initiative in the Gulf, The UAE Dolphin Project aims to support whale and dolphin conservation by providing valuable data about their population numbers and habits.
A project that relies heavily on the help of volunteers, the public are asked to report any whale or dolphin sightings via the website, texting +971 566717164 or emailing sighting@uaedolphinproject.org. All sightings are added to a digital map that is updated on a weekly basis, and they encourage people to send in photos or videos too.
Volunteers are also needed to help with public events and field work, while those who want to be more involved can become a 'permanent' volunteer and commit up to 10 hours a week to the cause.
@uaedolphinproject.
Support stray rescue groups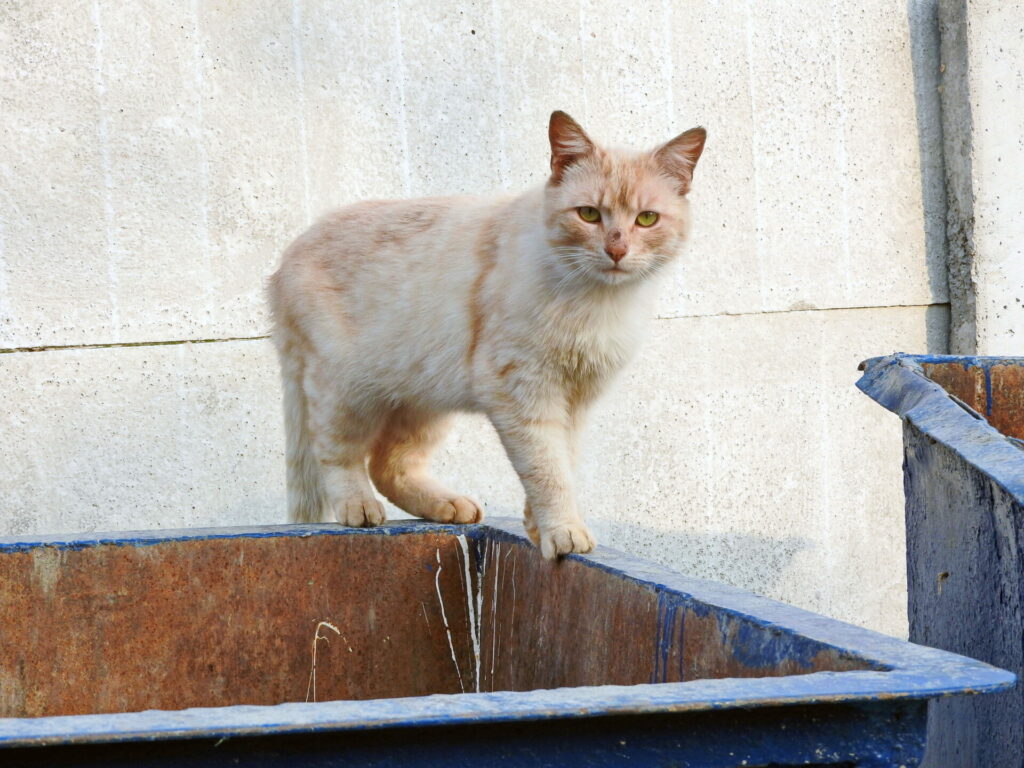 Adopting or fostering a pet is a commitment that requires serious time, dedication and money. While not all of us are in a position to offer a stray a new home, there are plenty of other ways to help stray cats and dogs in need.
From walking dogs, to donating pet food, blankets and towels, volunteering at adoption days and transporting animals to new homes, rescue groups are eternally grateful to anyone who gives up their time and energy to their cause.
The RAK Animal Welfare Centre and Stray Dogs Center in Umm Al Quwain are always looking for people to walk their dogs or simply spend time with them, while Animal Welfare Abu Dhabi recruits volunteers to help with feeding initiatives and Abu Dhabi's TNR (trap, neuter, release) programme. Other rescue groups to support in Dubai include Yanni Animal Welfare, Nine Lives, Furrballs Animal Welfare Organisation and many others.
Azraq Members Club
Azraq, meaning blue in Arabic, is one of the UAE's most highly regarded ocean conservation groups. While everyone is welcome to volunteer at its popular beach clean ups, members are invited to assist with more specialised and unique projects such as coral restoration, ocean surveys, marine debris collecting, mangrove conservation and more initiative designed to help local wildlife.
Members are kept up to date with all the workshops, events and initiatives via a dedicated WhatsApp group, and kids' memberships are available, too.
To date, Azraq has collected more than 48,000 cigarette butts, planted over 1,000 mangrove trees, and removed around 1.2 tonnes of marine debris. With your help, it can do even more to save our seas.
Ride to Rescue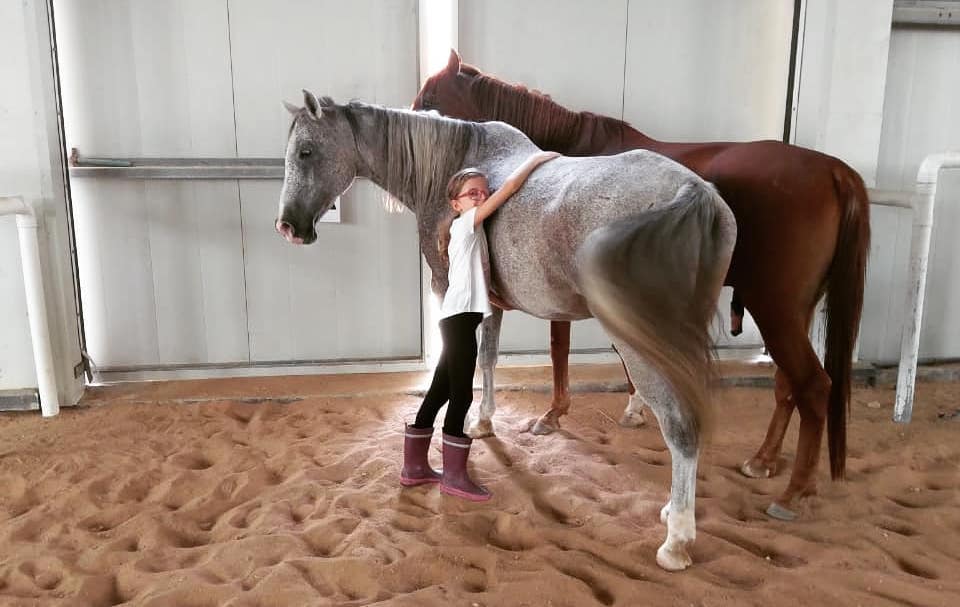 If you're looking for an ethical horse-riding school in the UAE, look no further than Ride to Rescue at Mandara Equestrian Club, Abu Dhabi.
A registered charity dedicated to helping horses recover from abandonment, neglect and abuse, it offers beach rides, kids' pony camps, beginner riding lessons and even horse meditation circles.
If you don't fancy physically jumping into the saddle yourself, you can support the charity's work by donating funds, feed or equipment, or by sponsoring a horse for AED100 per month.
The Saadiyat Island Turtle Patrol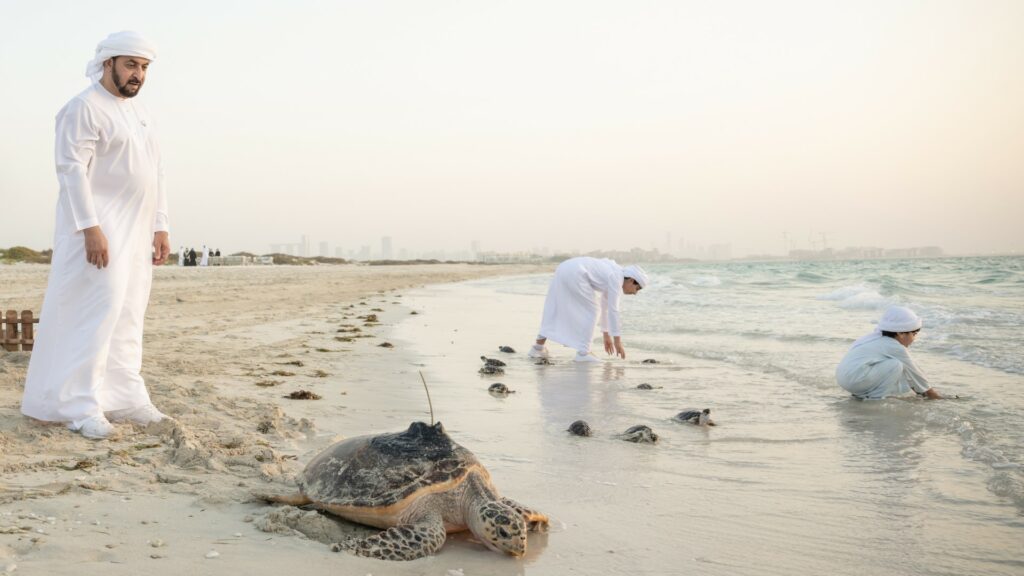 Organised by Connect With Nature, the movement co-founded by the Environment Agency-Abu Dhabi (EAD) and Emirates Nature-WWF, Saadiyat Island's early morning turtle patrol walks start from Saadiyat Rotana Resort & Villas.
An exciting opportunity to learn more about the area's majestic hawksbill turtle population, summer participants are asked to look out for any turtle tracks or signs of nesting. All spotted nests are recorded for research reasons, and some are protected or relocated if needed.
The volunteers have an equally important role during the winter, too. During the cooler season, the patrols look out for sick or injured turtles that have washed up on shore, or any that are struggling with extreme barnacle growth.
If you find a distressed turtle when you're out on your own beach walks, don't try to move it or remove any barnacles as this can cause damage to the shell.
Instead, call the EAD on 800555 or the Dubai Turtle Rehabilitation Project at Jumeirah Al Naseem on 800TURTLE (800887853).
'Flight buddy' pet relocation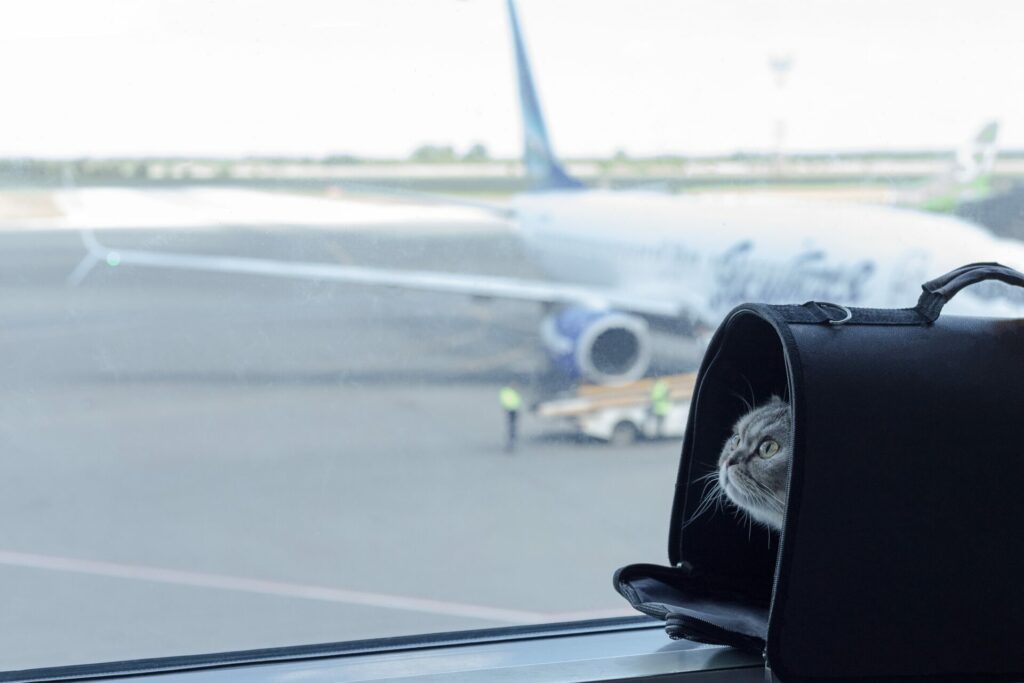 Summer is a time for travelling and overseas adventures, but did you know that you can combine going on holiday with delivering an unwanted stray to a new and loving home? As a volunteer 'flight buddy' for a cat or dog, all the required fees, documentation and transportation are provided by the rescue group involved. All you need to do is check in with the animal, collect it on arrival and hand it over to its new owners.
Check out the DXB Flight Buddy to the Rescue Facebook page, or get in touch with other rescue groups to see if they have any homeless pets who are waiting to hitch a ride in the direction you're going.
You can also encourage any animal-loving family or friends in the UK to check out British charity Desert Paws. By collaborating with Dubai-based cat adoption organisation Nine Lives, it works to rehome UAE strays across the UK.
Overseas missions with Pure Life Clinic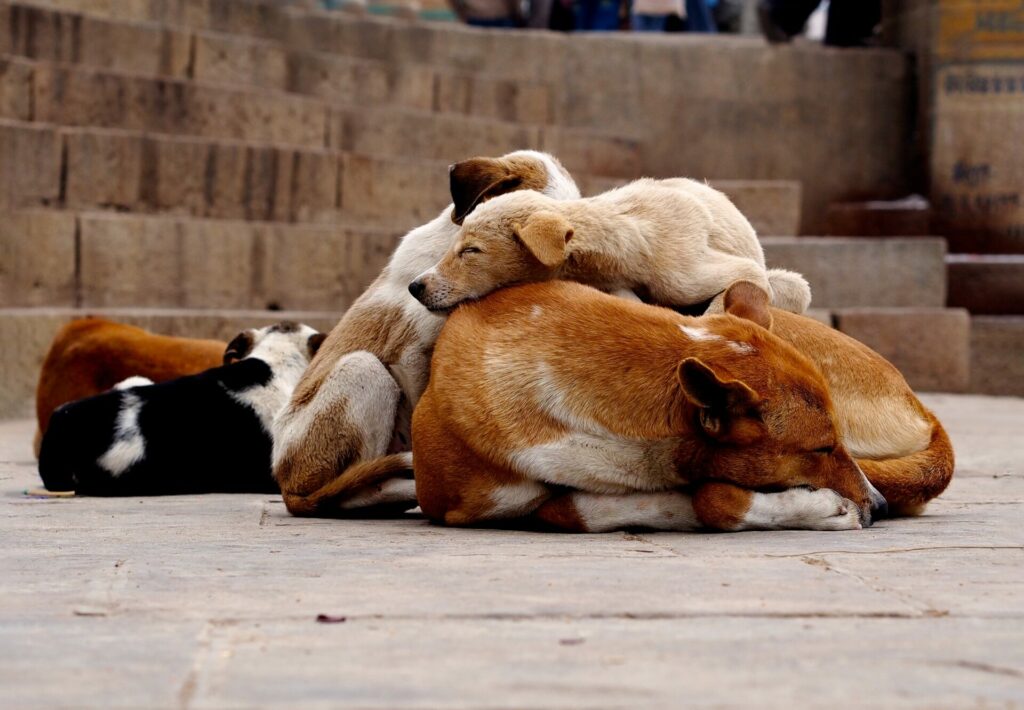 The volunteers at Pure Life Clinic in Abu Dhabi don't just help the stray animals of the UAE. Along with running stray feeding projects and play days at UAE cat and dog shelters, the veterinary centre also invites the public to participate in its overseas missions.
Launched in March 2023, the clinic began its international feeding program in the mountainous region of Kazbegi, Georgia, an area that is notorious for its problems with stray dogs.
To take part in the next trip, or to enquire about other internships and volunteering opportunities with Pure Life Clinic, email contact@purelifevet.com.