With long summer days peaking over the horizon, you may be sifting through your warm weather wardrobe wondering how you can shake things up a bit, stay stylish, and also maintain that small carbon footprint. No easy feat when you acknowledge that the apparel industry is one of the world's biggest polluters and textile mills generate one-fifth of the world's industrial water pollution.
Gergana Abdelrahman, co-founder of sustainable e-commerce platform Wild Fabrik assures us, however, that being on trend and thoughtful about the planet is possible. "For many fashion immediately conjures up images of huge global demand, fast turnaround times, and harmful production processes," she says. "We rarely think of fashion as a sustainable model. But fashion and sustainability are no longer mutually exclusive, you can be both 'on trend' and kind to the planet".
According to Wild Fabrik a few tips for summer 2022 include saying goodbye to layers (less items, less impact) and ushering in independently made accessories. "So often beautiful accessories created by small, homegrown designers are underrated because people are sceptical of new brands," she tells us. "It takes time for people to both find and trust sustainable platforms. Consumers are used to going to the same places to find what they want rather than looking for planet friendly options but when you scratch the surface, you'll be amazed by how many gorgeous products are out there."
Homegrown in Dubai, Wild Fabrik showcases a wealth of independent suppliers that have passed their stringent sustainability checks. So, if you want to be consciously fashionable this summer, shop from these ten on trend summer recommendations (and if you find yourself wanting to shed some of your old clothes, "think of giving them to Thrift for Good," advises Gregana. "So they find a nice new home rather than contributing to the world of waste that we are fighting."
#1 Yallah Bag by Yallah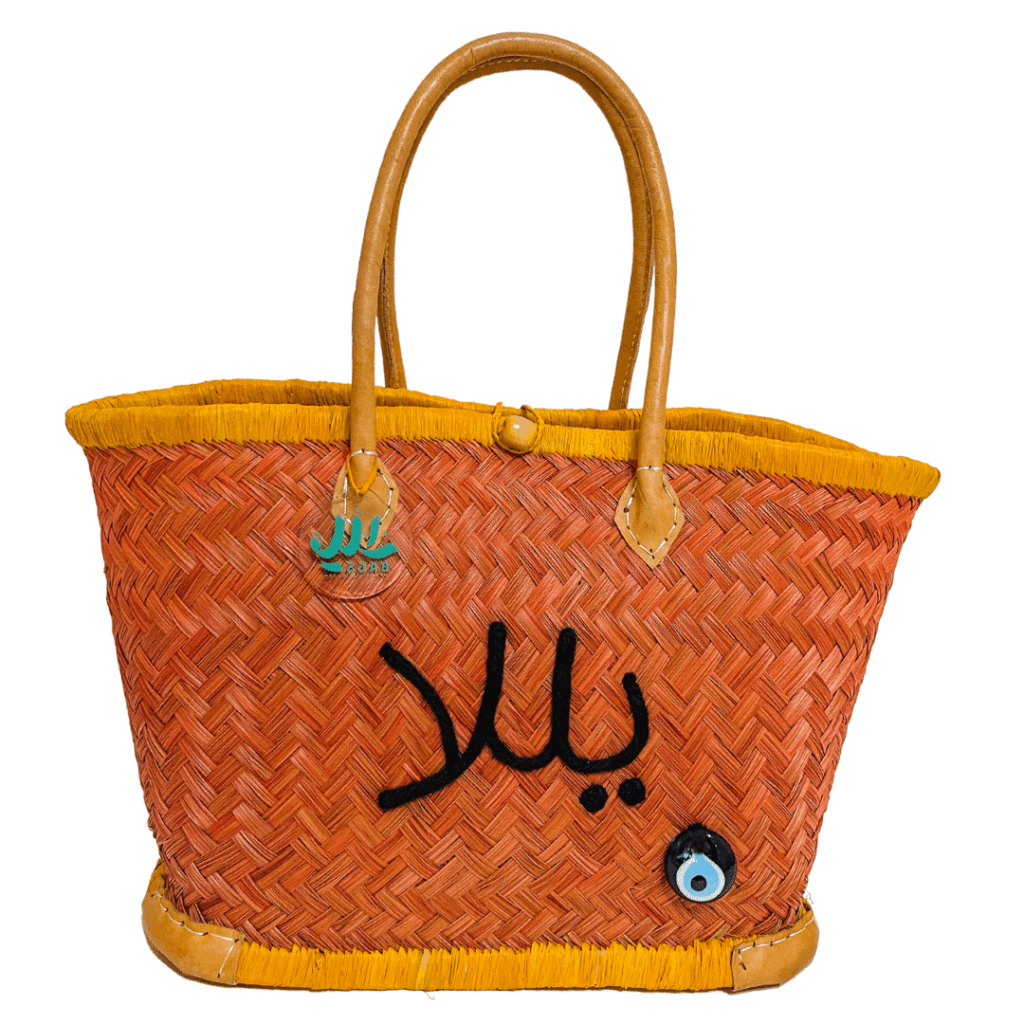 Any beachgoer knows the importance of a decent beach bag. The Yallah bag serves multiple uses. It's not only great for the beach but just as stylish and versatile as a tote year-round. Handmade and personalised with your name uniquely written in Arabic, the bags are woven by indigenous women in Madagascar and inscribed here in the UAE by the Yalla team. By purchasing this bag, you are investing in, and empowering women. No two Yallah bags are created the same, allowing you to be truly exclusive poolside.
#2 Flowy Boho Summer Dress (Olive Green) by Wilde Bali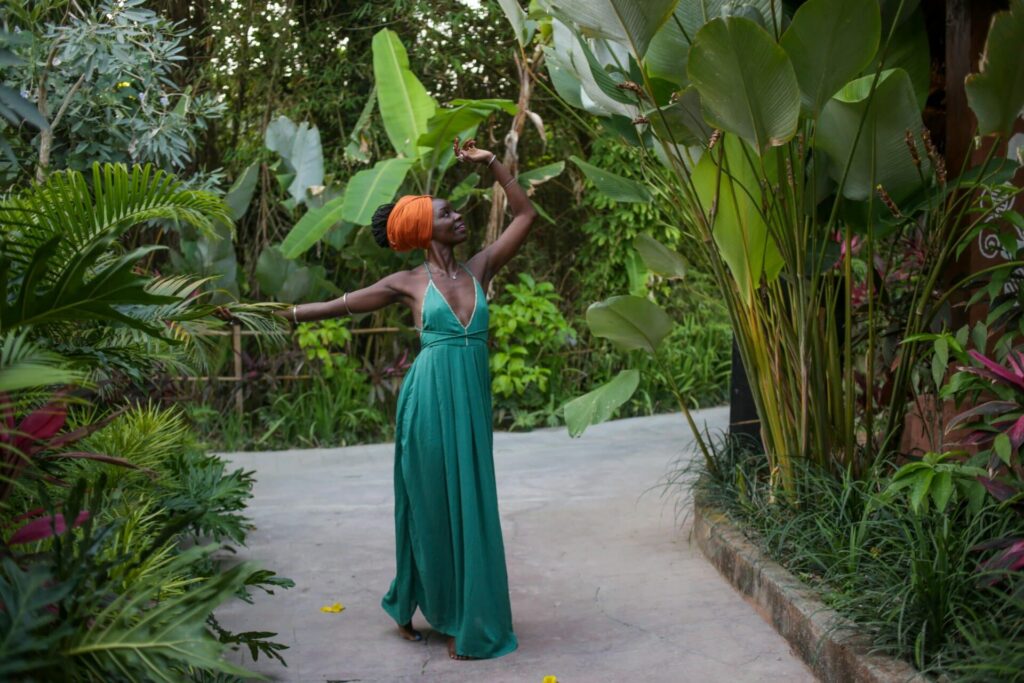 Everyone loves a flowy dress, and if you don't yet, you should! This one from Wilde Bali, strong believers in slow fashion, is handmade by a local tailor in Bali using natural fabrics and dyes to protect our planet. It's also incredibly comfortable to wear, Gergana assures us, adding: "I'd wear it everywhere, if I could." Perfect sustainable style for long summer nights.
#3 Illa Bikini Bottoms & Top by Nael Swimwear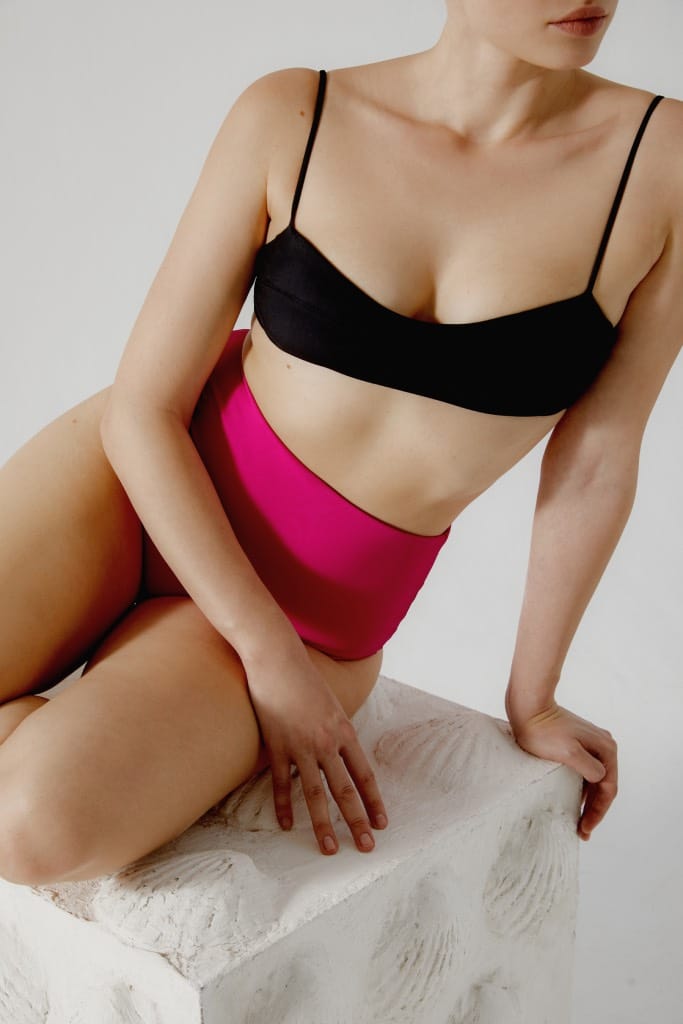 When you think of summer, you think of the beach and how hard it is to find a good swimsuit! Comfortable, flattering, and mix-and-matchable, the Illa Bikini top and bottom do it all while also being light on the wallet. Using fabrics made with REPREVE® recycled polyester, including recycled plastic bottles Nael Swimwear also give life to leftover fabrics from their suppliers in some of their collection.
#4 Elle Stone Vegan Suede Slip-on Loafers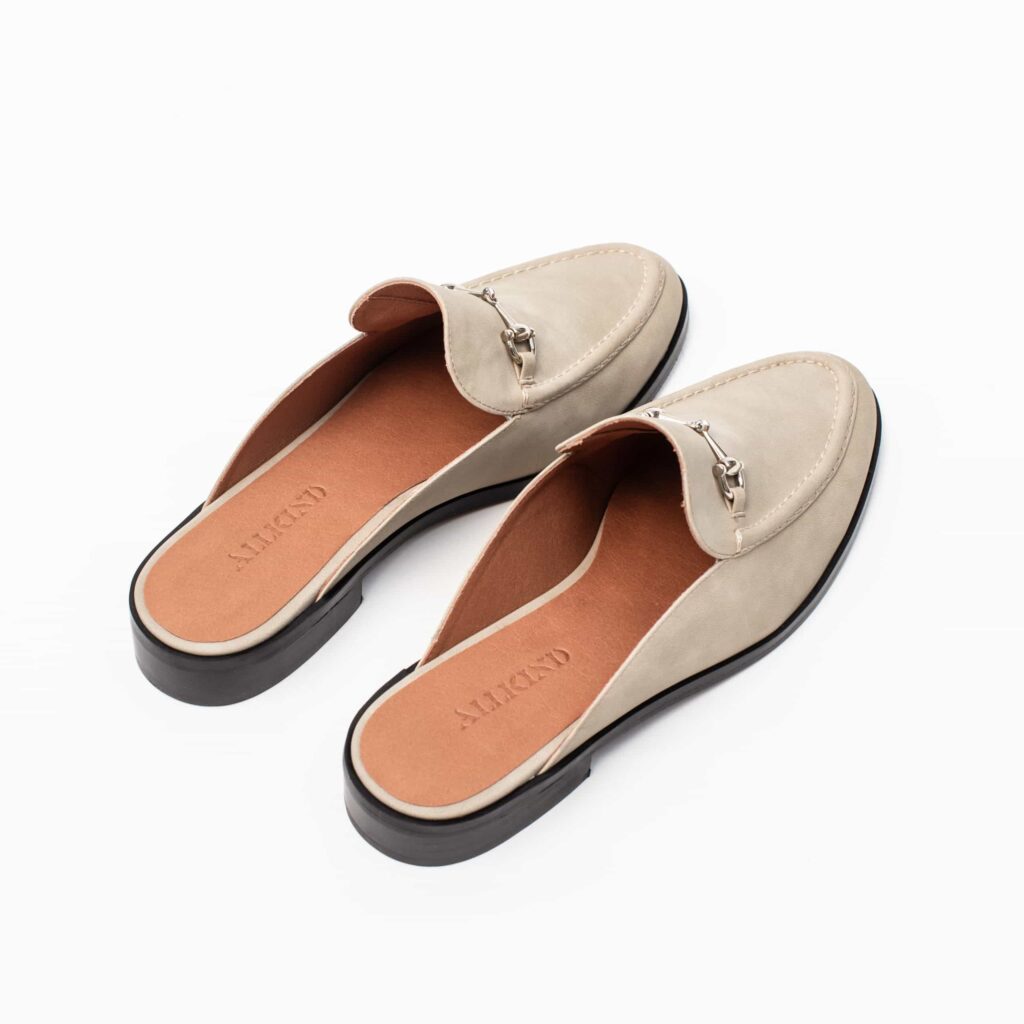 All Kind is a brand that is focused on being kind to your feet as well as the earth. Maybe not ideal for the beach but perfect for a summer evening dining by the sea, these slip-on vegan loafers are an easy touch of sustainable style to any outfit.
#5 Follow Me, Gild Me Nail Polish from Me Nails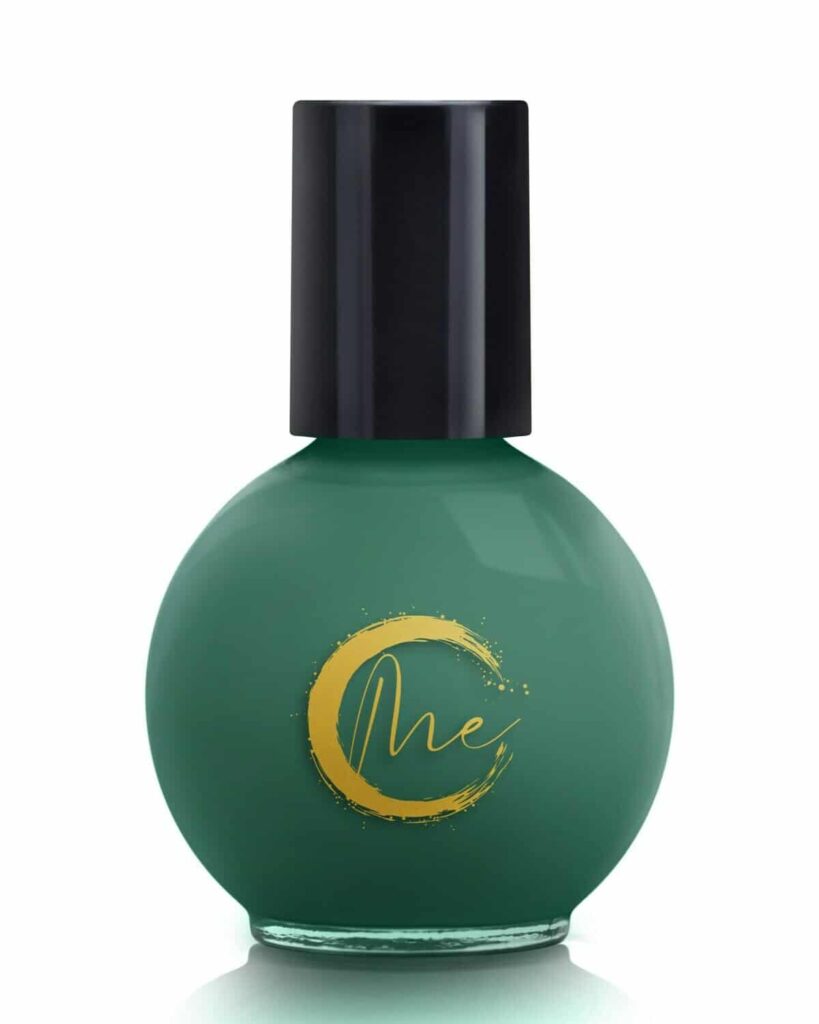 It's not something we usually think of as an accessory, but our nails can really make or break a look. Follow Me from Me Nails – a range of polishes that are free of 18 toxic ingredients, vegan, cruelty free and halal – is a brilliant colour that will nourish your nails while giving them a nice solid green glow.
#6 Classic Fedora Panama Hat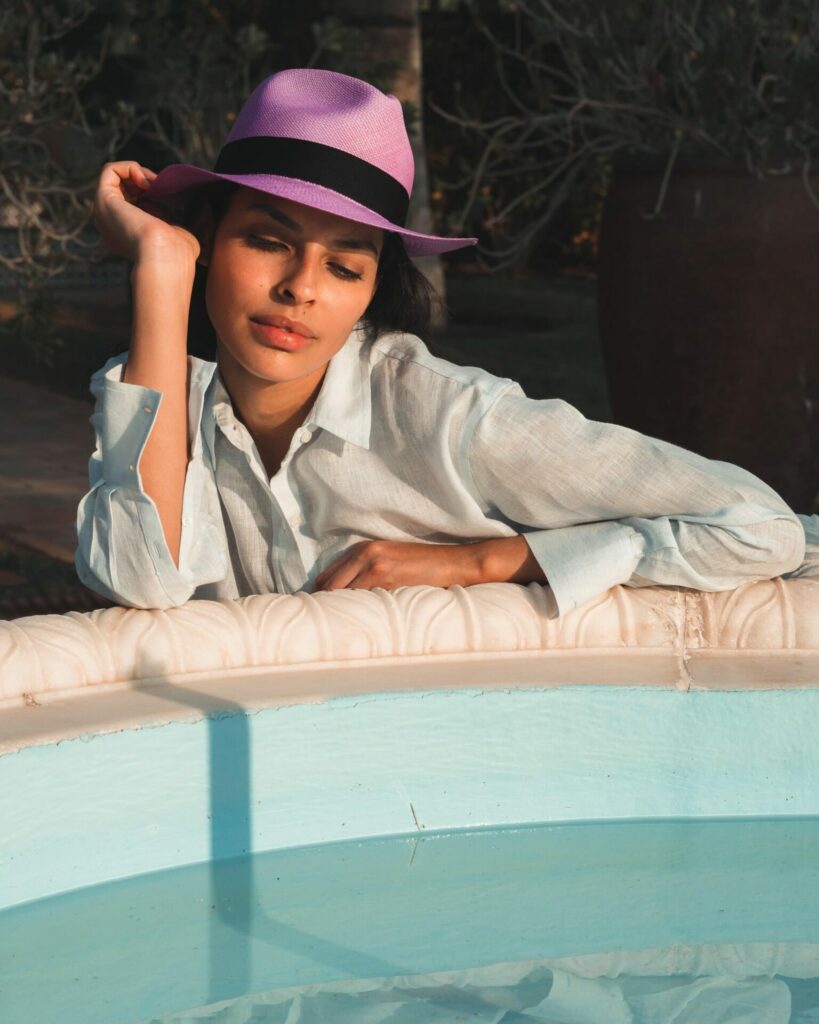 Who can say no to a classic fedora? Hats are coming back as are neutral colors reminiscent of summer days at the beach, with salty air in your hair and sand, well, everywhere. Bring in a touch of style with this Marina EC fedora handmade in Ecuador from toquilla straw, bamboo and wood, and save your nose a bit of sunburn while you're at it.
And for the accessories….
Gold is IN right now and not only does it make you feel a million dollars, it also gives you that golden glow of summer. Here are Wild Fabrik's favourite sustainable gold pieces for summer 2022, from Claire Hill Designs, who make timeless demi-fine jewelry with a modern edge, using sustainable metals like recycled gold and silver and methods to retain the gold for longer.
#7 Hayseed Gold Vermeil Dainty Chain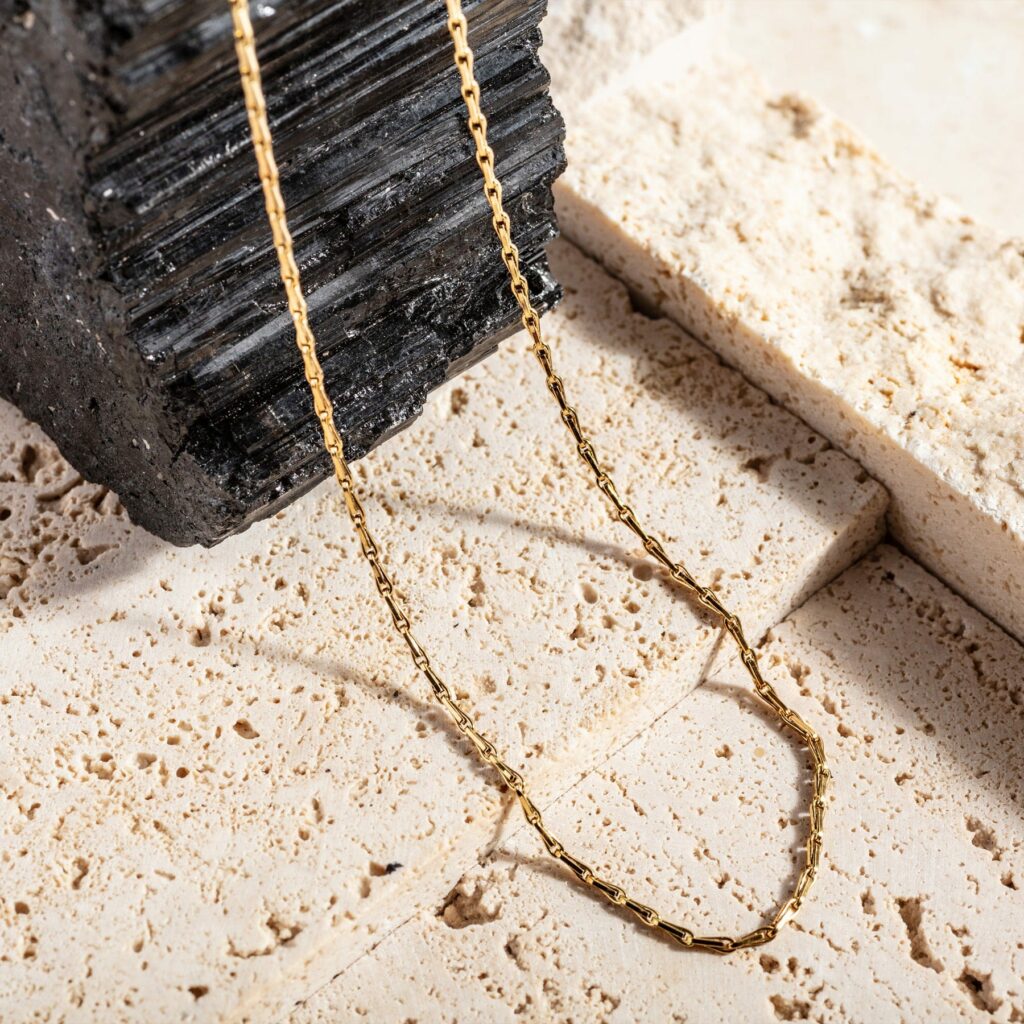 This necklace is a great start to level up your basics. It's beautiful layered over another chain, but fab on its own too.
#8 Gold Vermeil Antique-style Large Hoop Earrings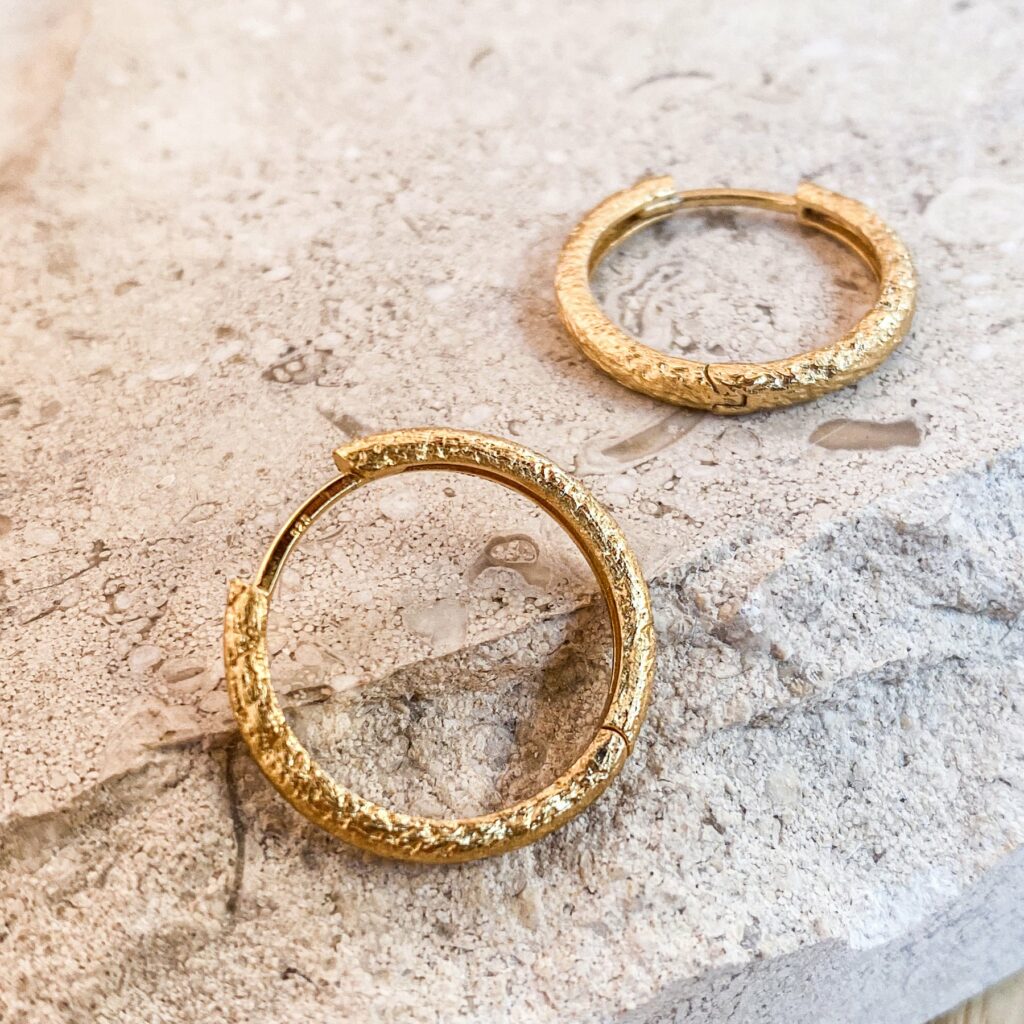 Who doesn't want to make a statement? These hoop earrings do it with a bang and have a fantastic antique texture to them that makes them stand out.
#9 Gold Vermeil Scattered Sparkly Dog Tag Huggies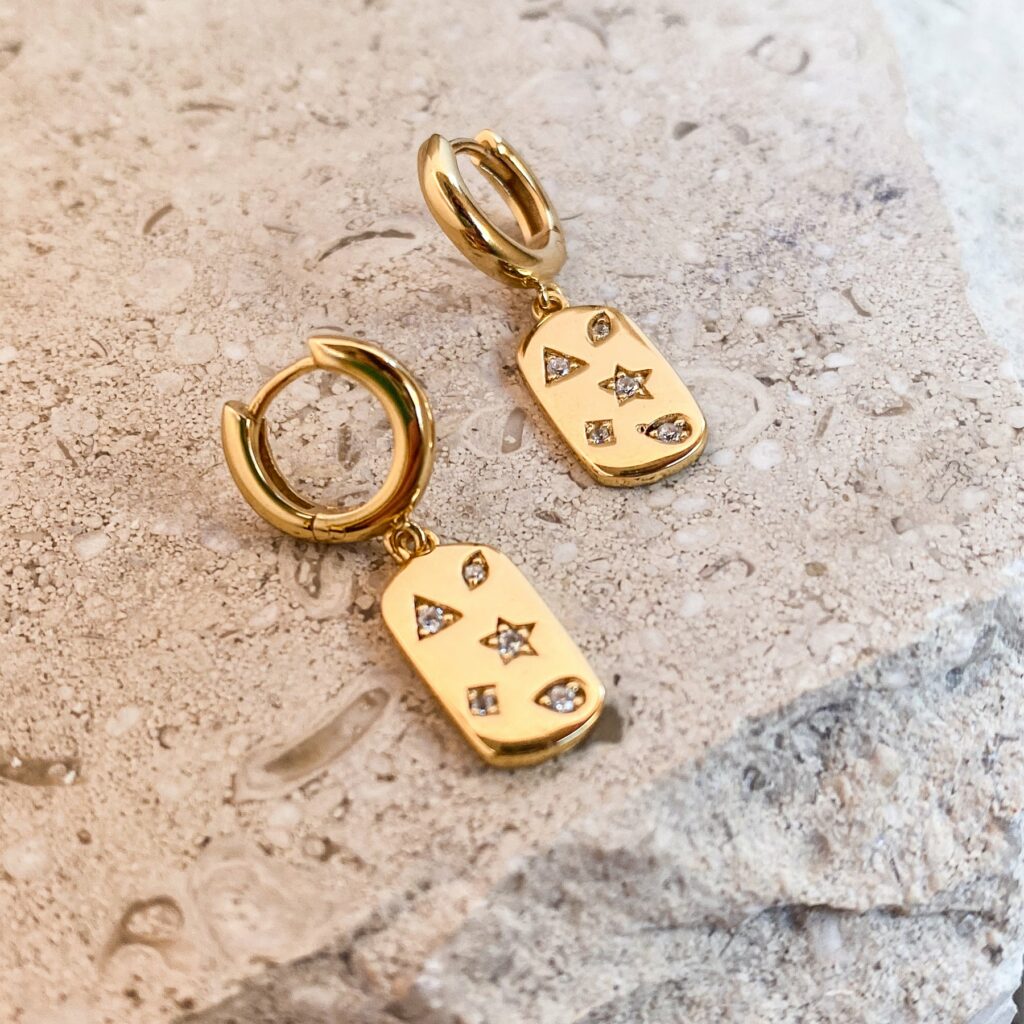 If you're a dog person, these will make you want to match your dog! Glam it up and take "dog tag" to the next level… for your ears!
#10 Pembetatu Earrings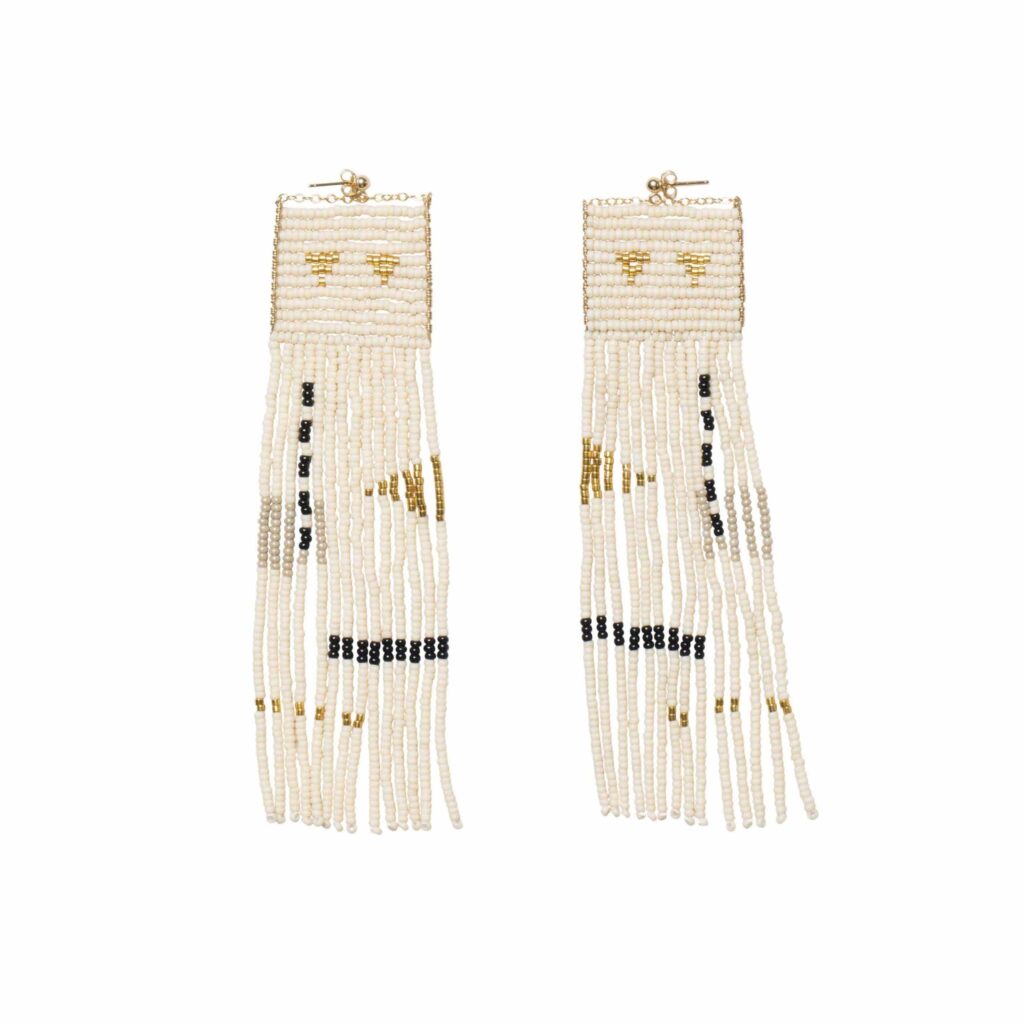 If you're looking for a pair of earrings that aren't gold, these are it. They're handmade from glass beads so no two pieces will ever be the same. Unique and absolutely stunning – these are a go to for elevating an outfit this summer!