Who says romance can't be sustainable? When thinking of spending time with your sweetheart, why not make plans to spend a sustainable Valentine's Day together? As a couple, you can reduce your environmental impact while promoting social and economic responsibility. This principled approach to Valentine's Day can include choosing eco-friendly gifts, supporting local businesses, and opting for sustainable transport options.
For a romantic dinner, consider cooking a meal at home and using locally-sourced ingredients while avoiding single-use plastics. Instead of buying flowers, try giving a potted plant that can be enjoyed for years or replanted in a garden. Also, consider doing an outdoor activity together, such as hiking or biking, to enjoy nature and reduce your carbon footprint.
A sustainable Valentine's Day is about being mindful of the impact of our choices and finding ways to celebrate love in a way that supports the well-being of both ourselves and the planet.
Given the above, we've collected a few specific ideas for romantic date ideas in the UAE from the wildly extravagant to the more low key.
Cruising For Love
For those looking for an intimate luxury date, the SAY 42 from SAY Carbon Yachts provides an elevated nautical outing. Celebrate the holiday with a private charter of one of the region's most advanced yachts combining lightweight engineering, German craftsmanship, and hydrodynamic design.
Engineered and manufactured in Germany, SAY Carbon Yachts have a reduced weight of only 4.3 tons in combination with two ultra-low emission engines. This design feats make them a pioneer of lightness and sustainable yachting with 50 per cent less fuel consumption than conventional yachts.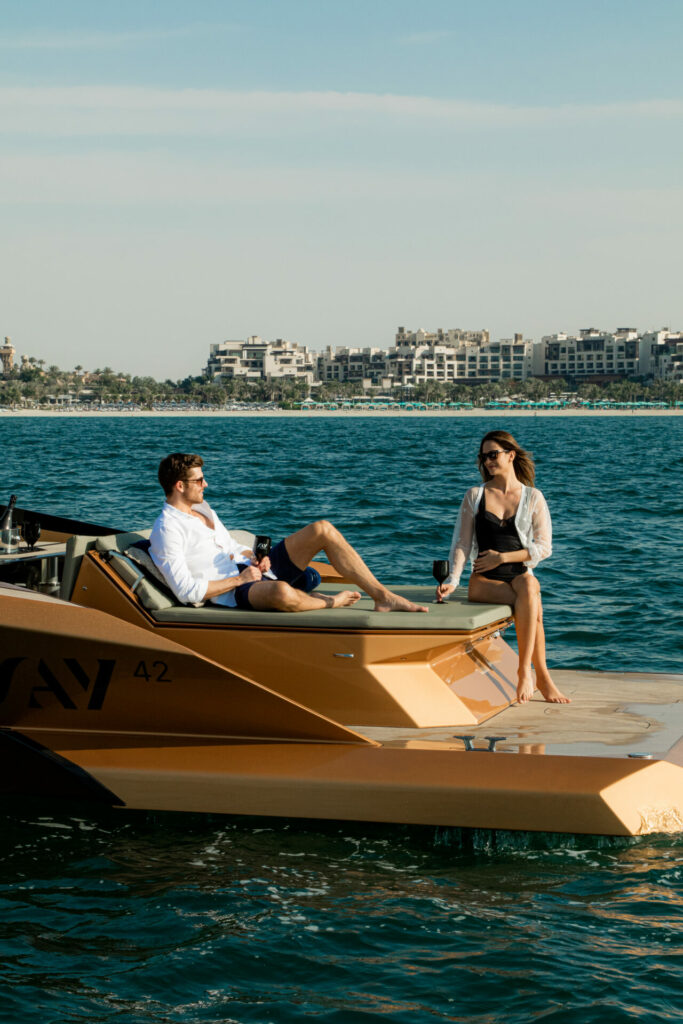 Wow your loved ones on this supercar of the water with their Valentine's Special. For AED 12,000, the team offers a 3-hour luxury yachting experience complete with sushi, champagne, romantic decorations, and stunning views of Dubai's skyline. This offer is available between February 14-18th for five lucky couples.
Those 5 lucky couples aside – for those who miss the metaphorical boat – a separate Valentine's Day Package is available at AED 5,000 that includes a 2-hour sunset cruise with a romantic dinner on the yacht.
The rest of the year, SAY Dubai offer enthusiasts the opportunity to charter the SAY 42 for either half a day or a full day, for up to 10 people at once. The exclusive package includes a fusion sound system, freshwater showers, towels, fridges, life jackets, snorkel equipment and a fully equipped cabin. The daily rate also includes a professional and experienced captain, a standard minibar, and catering by award-winning Katsuya.
Customers who wish to charter the yacht are encouraged to contact the team 48 hours in advance.
Take a Hike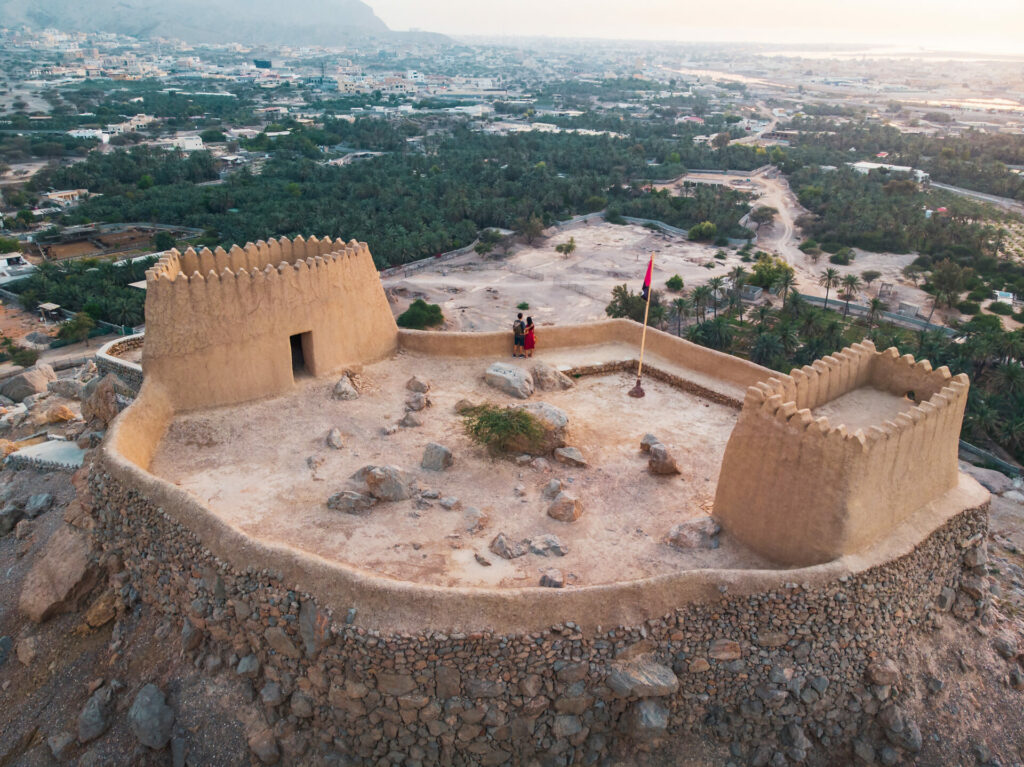 Hiking in the UAE can be a unique and exhilarating experience. The country is filled with beautiful vistas offering secluded settings for romantic strolls. From towering dunes to rugged mountain ranges, there are plenty of landscapes to explore together. Some popular hiking destinations include the Hajar Mountains, which offer challenging treks through rough terrain, and the desert landscape of the Liwa Oasis, where hikers can explore the region's unique ecosystem. Some other options include nature reserves and national parks. Plan on packing a picnic lunch to celebrate Valentine's Day and enjoying stunning views together.
Picnic For Two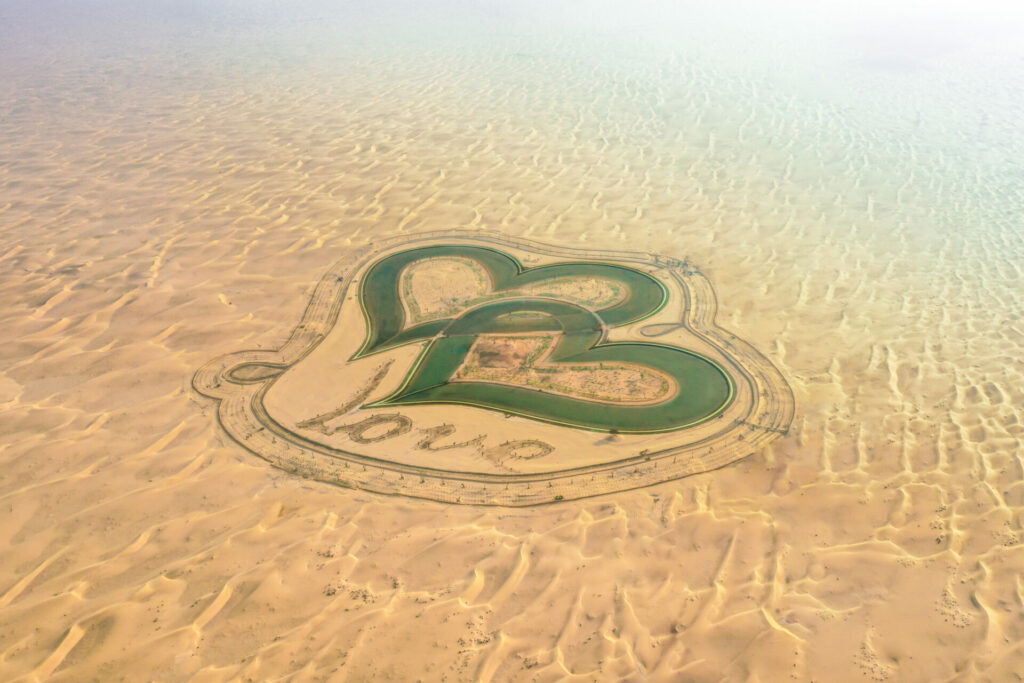 Consider a picnic at Al Qudra Lakes. Located in the Al Marmoom Desert Conservation Reserve, this location is surrounded by a diverse range of flora and fauna, creating a perfect spot for a romantic tête-à-tête. To take your Valentine's Day romance to the next level, head to the nearby Love Lakes. Just minutes away, this artificial waterscape is shaped to resemble two intertwined hearts and is a truly atmospheric place to spend time – and take photos – with a loved one. Be sure to follow the park's regulations and guidelines to preserve the area's beauty, such as not leaving any trash behind.
Couple's Cooking Class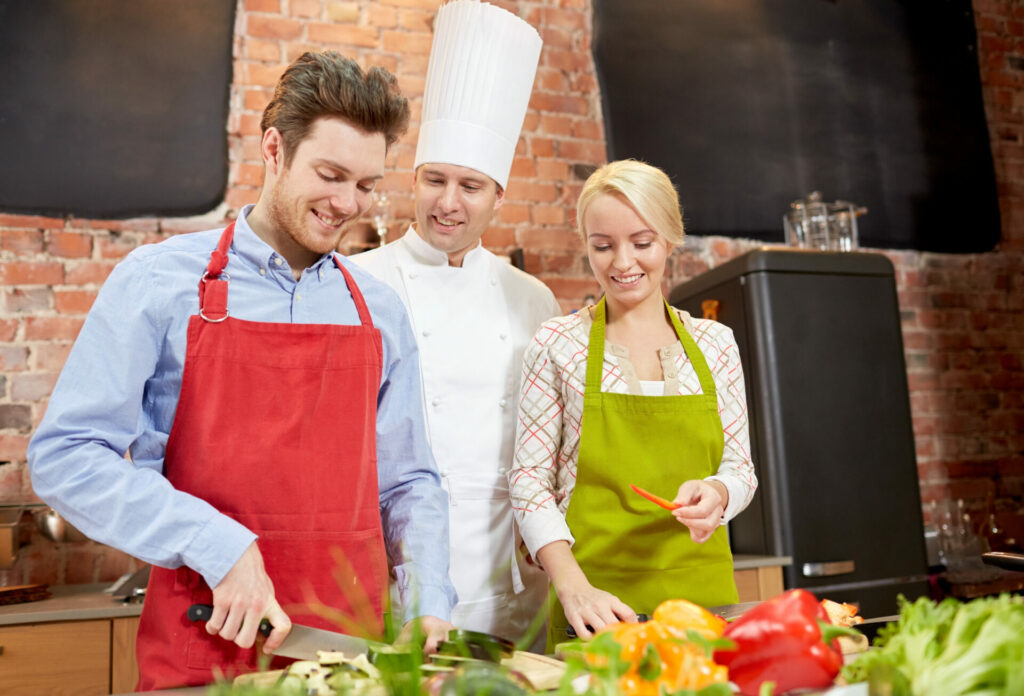 Jones the Grocer is inviting loved ones to mark Valentine's Day with a couples cooking class. From 12th-14th February, you can master the art of creating a delicious plant-based meal with your partner for AED 449 per couple. The cooking classes will be at select Jones the Grocer stores across Dubai and Abu Dhabi. Prepare Butternut Sage Tortellini and a Crème Brulée with Mixed Berries alongside Jones the Grocer's expert chefs. Over two hours, you will learn new cooking techniques followed by a romantic dinner together.
A Sustainable Getaway
What's not to love about a bit of barefoot luxury? Six Senses Zighy Bay is the perfect property for a romantic and sustainable getaway. For years, this luxury hotel has been the benchmark for the hospitality industry in the region. In 2022, the property boasted 9,950 kg of food waste turned to compost and reduced electricity usage by 29 per cent compared to 2018. Beach clean-ups collected an impressive 1,329 kg of garbage from Zighy Bay. The dedicated and passionate on-site sustainability team drives all activities, as sustainability is essentially not something they do; it's what they live and breathe.
Get Your Hands Dirty
The UAE is home to several sustainable farms that use environmentally-friendly methods to grow crops. Take a tour and enjoy fresh, locally-sourced food while supporting community farmers. Plan a healthy menu for dinner with the fresh produce you've collected together.
Give Back to the Community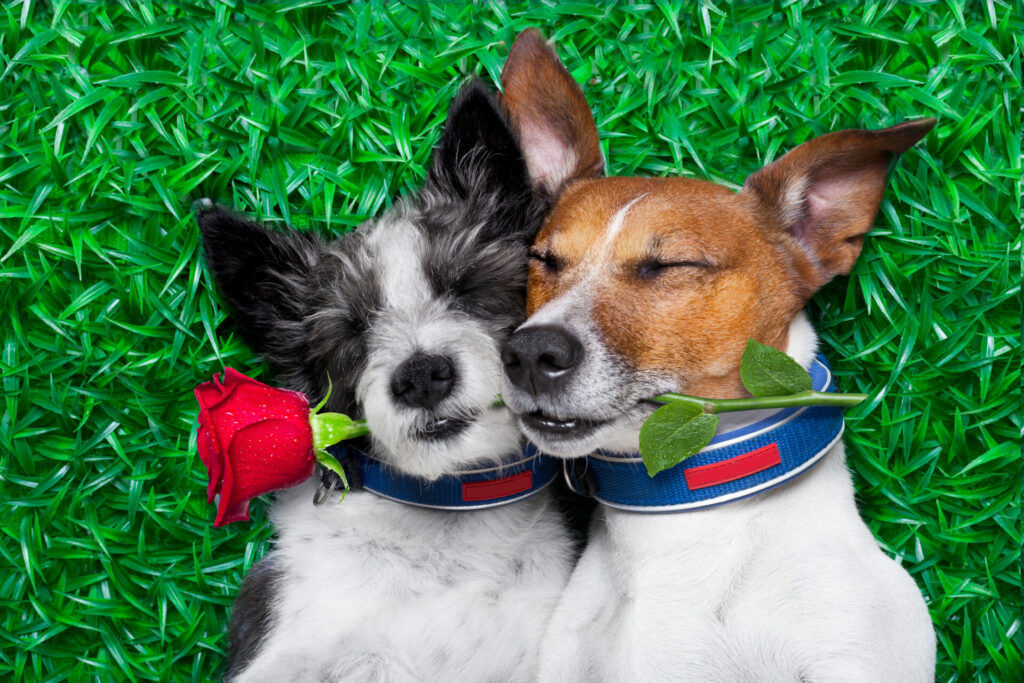 Many organisations in the UAE are working to protect the environment and animals. Volunteering together can help make a difference and give back to the community. For example, at K9 Friends, dog loving volunteers can call and book an appointment to participate in the free dog walking service, allowing volunteers to help socialise furry friends for the day.
A (Plastic-Free) Valentine's Day Night
While numerous hotels in the UAE have excellent sustainability programs integrated into their day-to-day operations, Studio One in Media City is a single-use plastic-free hotel. Furthermore, all water is local and filtered, bottled on-site at Studio One, and all the glass from the bottles are taken by a local company and recycled. The hotel's on-site screening room uses LED lightbulbs, including sensors throughout the building and the cinema.
These are just a few ideas to get started, but there are many other sustainable and romantic activities to enjoy together in the UAE this Valenetine's Day and beyond. Just remember to always respect the environment and leave no trace behind.