Meet 'The Plastics' – the mean girls of our planet: the plastic bag, plastic bottle, plastic container, and plastic straw. Luckily a new era has begun, and 'The Plastics' have been voted out because on June 5th it is World Environment Day, and this year's focus is on tackling one of the biggest environmental challenges we face today: plastic pollution #BeatPlasticPollution.
The annual event, recognised by the United Nations, involves millions of people around the globe uniting in a collective effort to safeguard and revive our planet. And for good reason.
More than 400 million tonnes of plastic are produced annually worldwide, half of which are single-use and less than 10 per cent is recycled. Every year up to 23 million tonnes of plastic shows up in our lakes, rivers, and seas. Discarded single-use plastic not only harms human health but pollutes nature's ecosystem.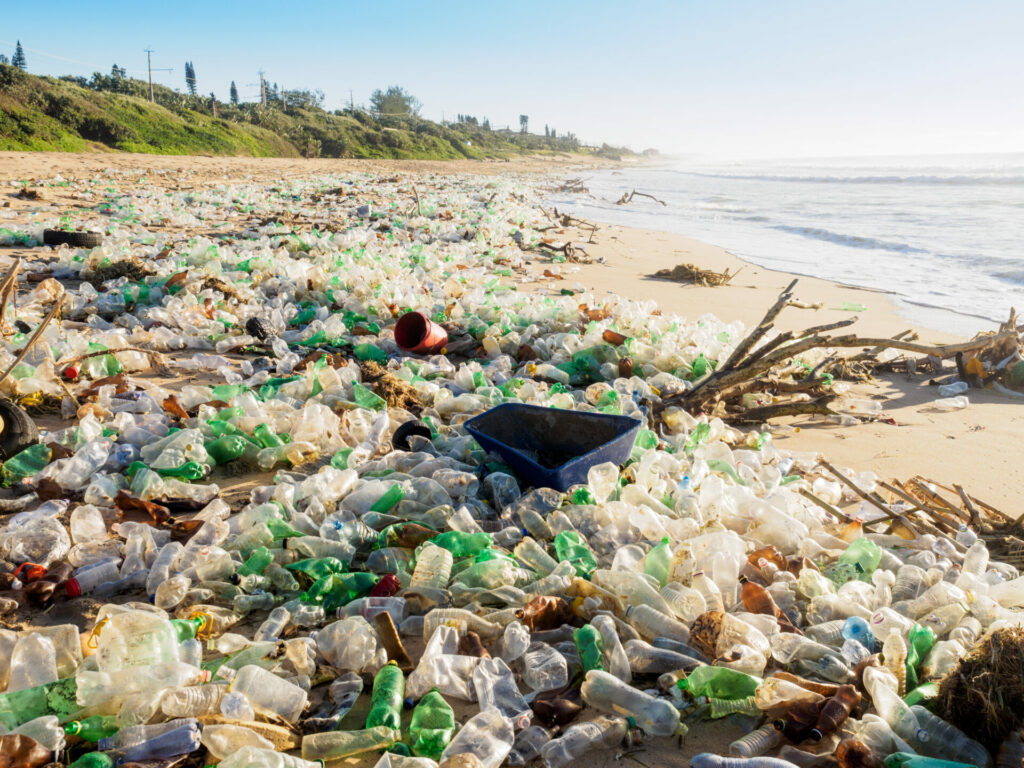 While it all sounds suffocating, each and every one of us can contribute to a cleaner planet. By incorporating these 'plastic fantastic' ways to REUSE the items still lingering in your home and tips on how to move away from accumulating more, you can be part of the change. Here's how:
The plastic bottle
An increasing number of people are buying reusable bottles, with glass and stainless steel options replacing toxic single-use plastic bottles. If they find your way into your home through no fault of your own – think maintenance companies, home-help or family friends – follow these creative ways to give them a second life.
Turn them into planters for herbs or small plants. It is easily done by cutting the bottle in half and making it into a little herb garden for your balcony or windowsill.
Cut them up to make DIY bird feeders. There are loads of designs with only a few extra items needed such as a chop stick, twine, and a pair of scissors.
Reuse them as weights by refilling them with tap water or sand for exercising. You can make different sized 'dumbbells' by refilling small, one litre or even five litre bottles to get your pump on.
If you find yourself without air conditioning in the summer heat, fill a plastic water bottle, stick it in the freezer and place it in front of a fan. Ta da… ice cold air.
If you have infants at home, fill an old bottle with rice for a natural rain maker. Your little one will be entertained for months.
The single-use plastic bag
Although the world is minimising the use of plastic bags slowly but surely, every now and again they still have a pesky way of entering our homes. If your partner comes home with a bag after work, or the delivery driver leaves goods in a bag at your front door, follow these ideas on how to reuse them around the house to at least give them a second life:
Reuse them to wrap fragile items when moving or sending gifts.
Reuse them for separating clothes, or travel items in your suitcases this summer.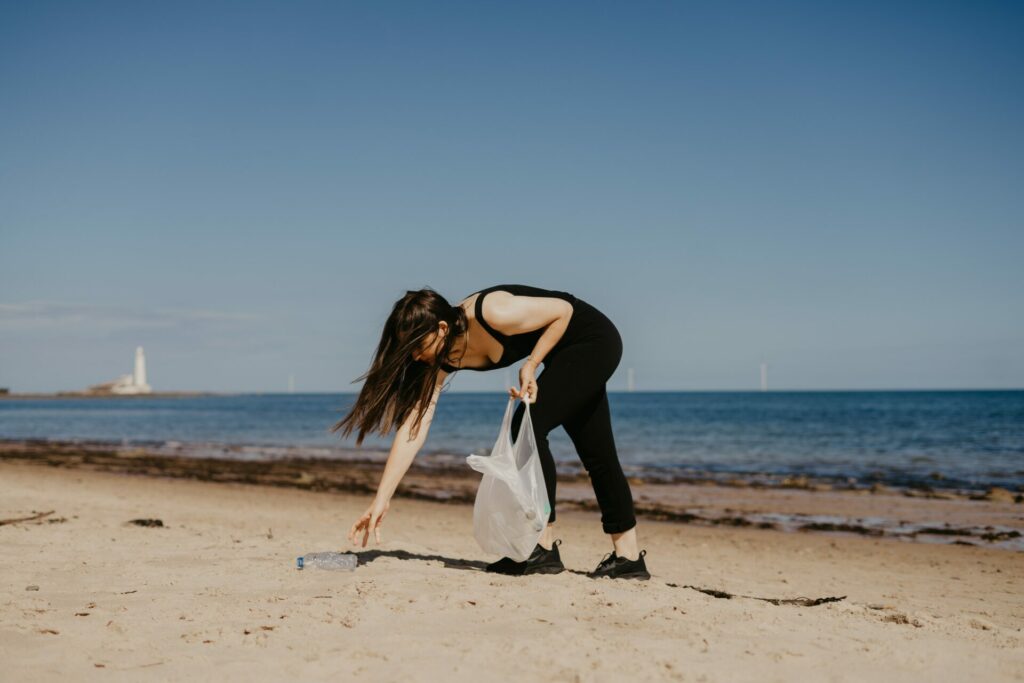 Better yet reuse them on litter picking trips at the beach
Ultimately the aim is to see a world committed to using reusable shopping bags with plastic options entirely eradicated. But while they do still turn up, make sure to store them for a time when you can use them again, or drop them off at your local Spinney's collection boxes.
The plastic 'takeaway' container
Who doesn't like a takeaway at the weekend? It's OK to raise your hand if you do because due to customer demand, a lot of companies are leaning towards more sustainable packaging. If, however, the occasional plastic takeaway container still shows up – don't use them to store food again as many contain harmful chemicals – instead find useful ways to give them a new lease of life:
Turn them into organisers for your desk, beauty products, jewellery, or craft supplies.
Reuse use them as seed-starting trays for your garden.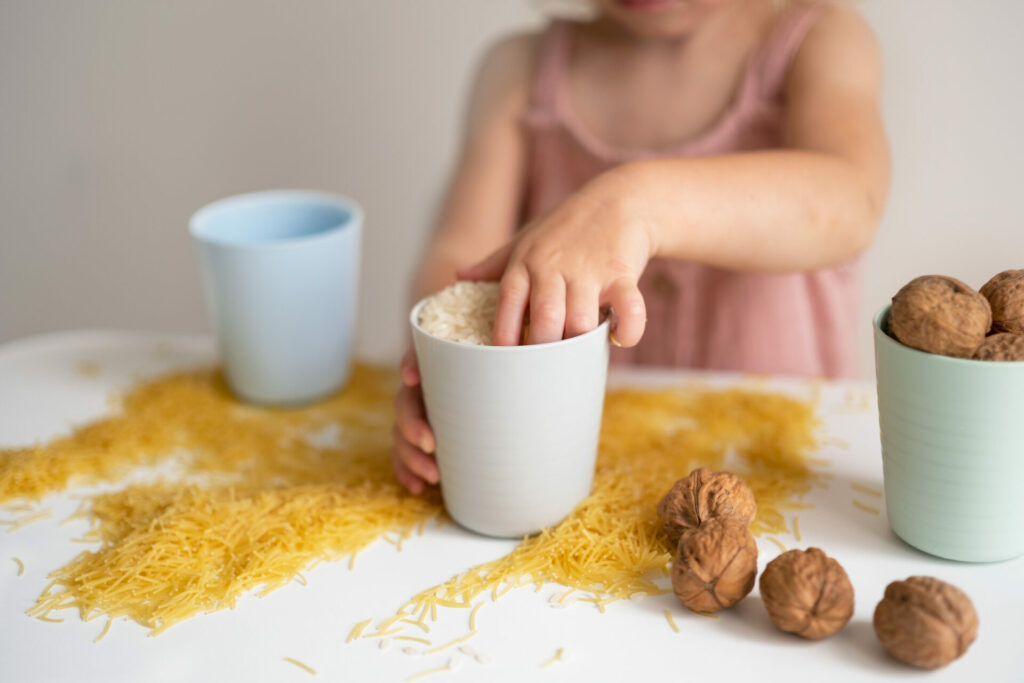 If you have young children you can use them as sensory toys by filling them with different products you have in the kitchen cupboards such as rice and pasta.
It is always best to support restaurants that use sustainable packaging and when using an app, tick the box for NO CUTLERY. It isn't just the containers, there is often a whole barrage of single-use plastic that comes with takeaway.
The plastic straw
This seemingly harmless item causes more damage than you may realise. Just in the USA alone more than 500 million straws are consumed daily. That is a big amount of plastic for such a small object, but what is worse is that straws are mostly made of non-recyclable materials and take 200 years to decompose. They find their way into our oceans, onto our beaches and they break down into small pieces that release toxins, harming humans, and animals alike.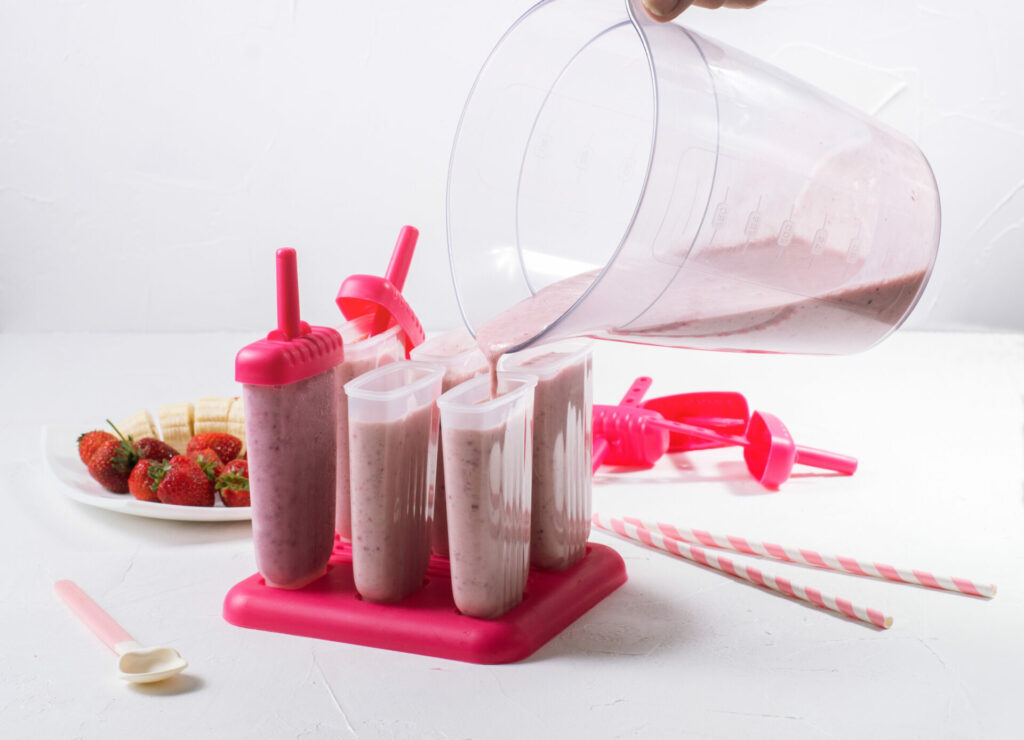 At home you can reuse them as stirrers for your drinks, or as sticks for popsicles and cake pops.
In an ideal world we wouldn't use plastic straws at all and revert to the age-old sipping technique, but if you must use straws, simply replace the plastic version with a stainless steel, glass, bamboo, or biodegradable paper alternative. These small changes make up a big difference to the planet.
World Environment Day is a here to remind us that we must do better because plastic is suffocating our planet. Although plastic once served a purpose in bringing affordable and durable products to market, the cost of its durability is too high. We should all work together, to create a plastic-free world and fight for a cleaner future. #BeatPlasticPollution