Looking for more reasons to smile today? According to experts, being happy not only makes people more positive, it can increase productivity, improve mental health and even make you physically healthier. And happiness is so important it even has its own officially dedicated day. International Day of Happiness was founded at the United Nations General Assembly in 2012 and falls on Monday March 20 every year to recognise the importance of happiness and wellbeing.
Here's how to get an extra boost of endorphins this International Day of Happiness, while keeping the world around us happy, too.
Turtle Rehabilitation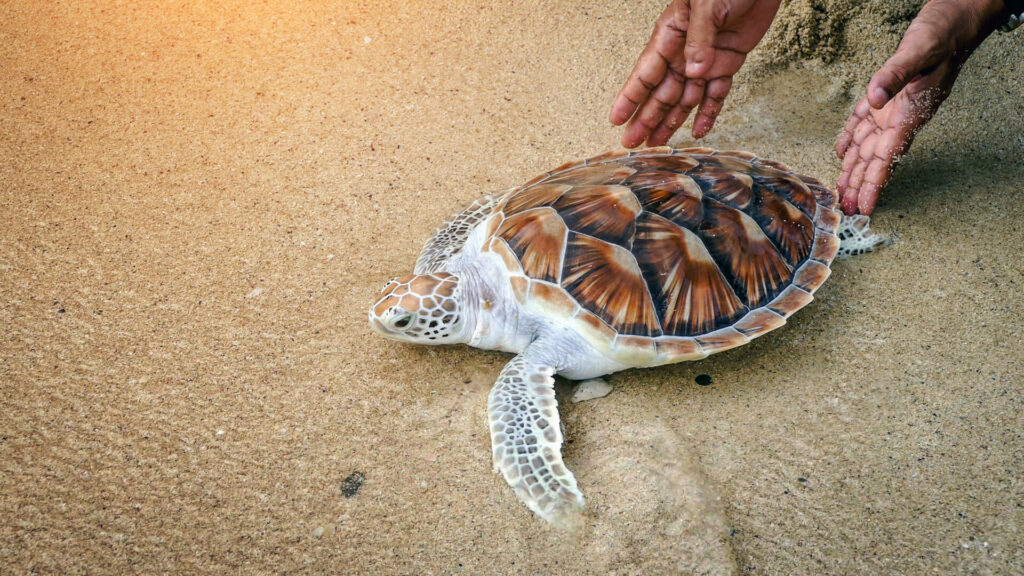 Upmarket hotel Jumeirah Al Naseem not only has Burj Al Arab views, it has a special turtle lagoon, which is purpose-built as part of Dubai Turtle Rehabilitation Project. Sick and injured turtles are looked after by the project, which is run in collaboration with Emirates Wildlife Protection, and around 2,000 have been released back into the water since the project was launched back in 2004. Visitors can head to the lagoon daily, free of charge, and feed the turtles, too.
Sustainable Dining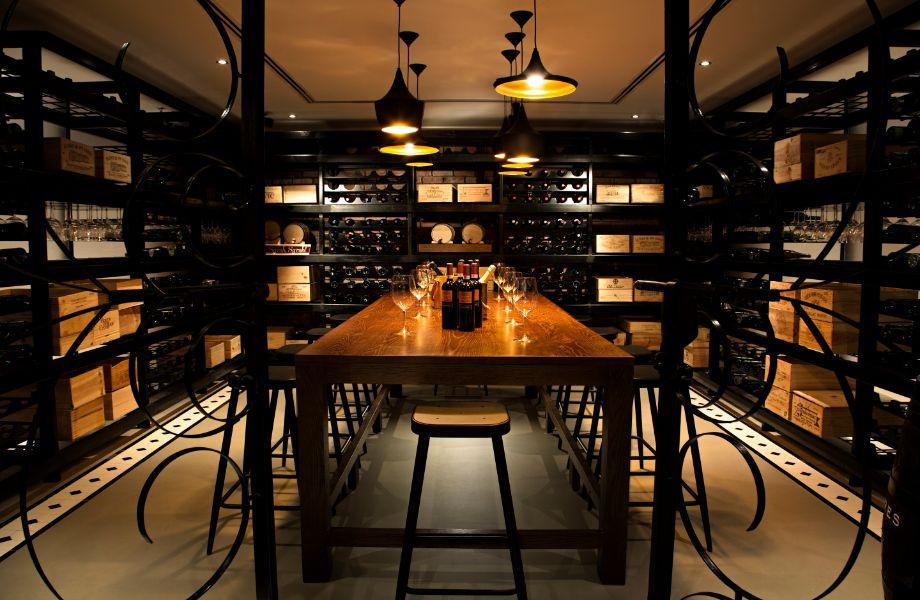 Delicious food is one sure-fire way to make people grin from ear-to-ear. There are plenty of restaurants with a focus on the world around us in the UAE, but BOCA in Dubai's DIFC is well-known for its dedication to sustainability. As well as having a regular programme of Zero Waste dinners, it also uses local ingredients from sustainable sources, grows its own herbs, has a dedicated waste officer and is committed to improving its carbon footprint. Dishes on the menu to try include 'yesterday's bread' made with stale sourdough, tomato skin powder and revived milk ricotta to use up surplus ingredients. Yummy, and carefully considered.
Animal Aid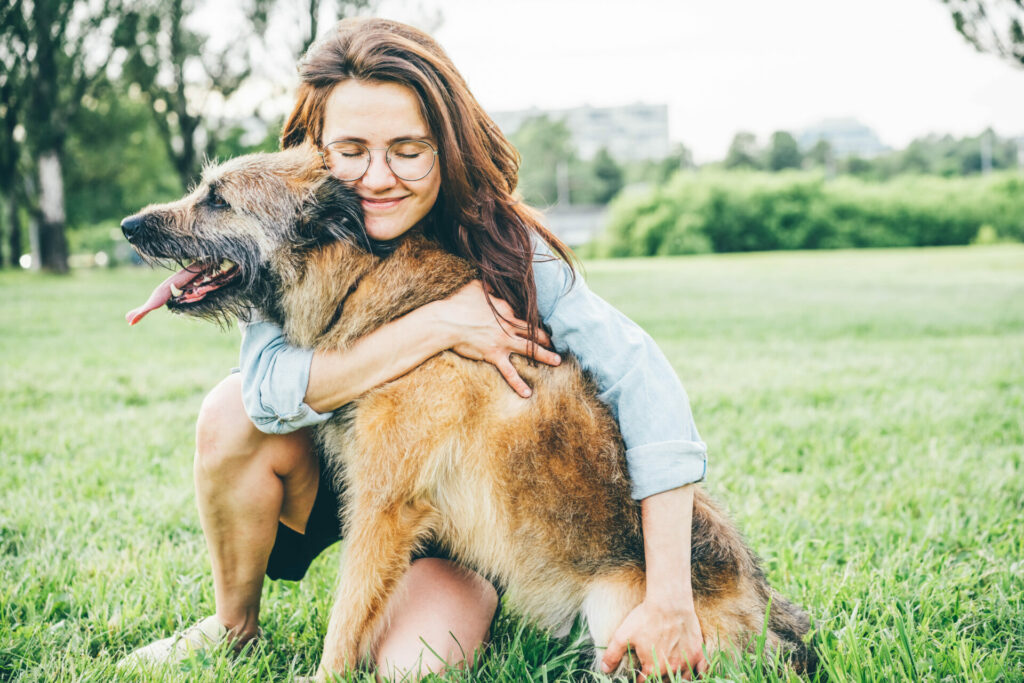 There are many dog-lovers in the UAE, but not everyone is in a position to take on a furry friend in their home. For those who want canine company but don't have the space, K9 Friends offers dog walking programmes for animal lovers. If it's time that's the the issue however, there are plenty of shelters, such as Stray Dogs Center in Umm Al Quwain, that are always looking for donations including food and blankets.
Eco-Conscious Exploring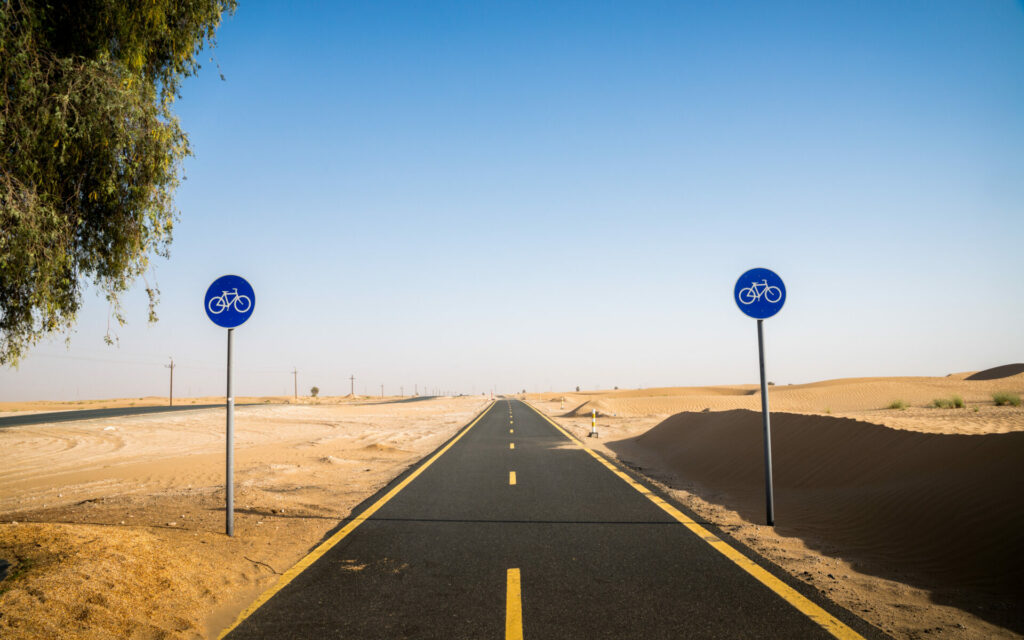 The UAE is serious about cutting back on emissions, with the UAE Net Zero by 2050 strategy in place – a national drive to achieve net-zero emissions by 2050, making the Emirates the first MENA nation to do so. For those wanting to cut back on their own travel emissions but still wanting to explore Dubai, it's time to ditch the car and get on two wheels.
Bikes and scooters can be hired at various places across the city and it's a brilliant way to get some fresh air and some scenery. For a waterside pedal, there are seven stations around Dubai Marina – including at Marina Mall and Marina Walk – so there are plenty of chances to hop on board and get some exercise in, too, releasing some mood-boosting endorphins, while doing your part to cut emissions. If you start this habit on International day of Happiness who knows where it might lead?
Sustainably Staycations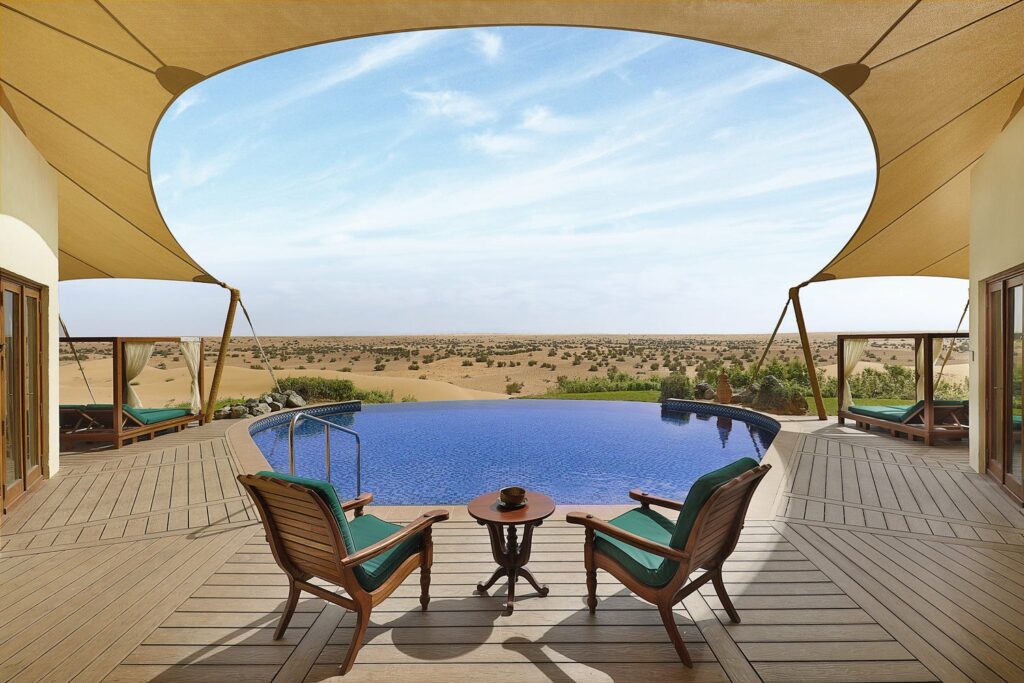 There's nothing that brings on a smile like waking up to a glorious desert scene, with your out of office on email so why not grab a last minute deal for International Day of Happiness. Al Maha, A Luxury Collection Desert Resort & Spa, is a totally luxe place for a staycation, but it also has the environment at its core. It's part of an eco-tourism project that strives to preserve the ecology of the desert, with more than 6,000 indigenous trees and herds of Arabian Oryx to spot.
It's certified by Eco Luxury Retreats of the World and focuses on ways to reduce water and energy consumption as well as targeting food waste. And with COP28, the 2023 United Nations Climate Change Conference, being held in the UAE this year (from November 30 to December 12) all eyes are on the environment in the Emirates.
Join Emirates Environmental Group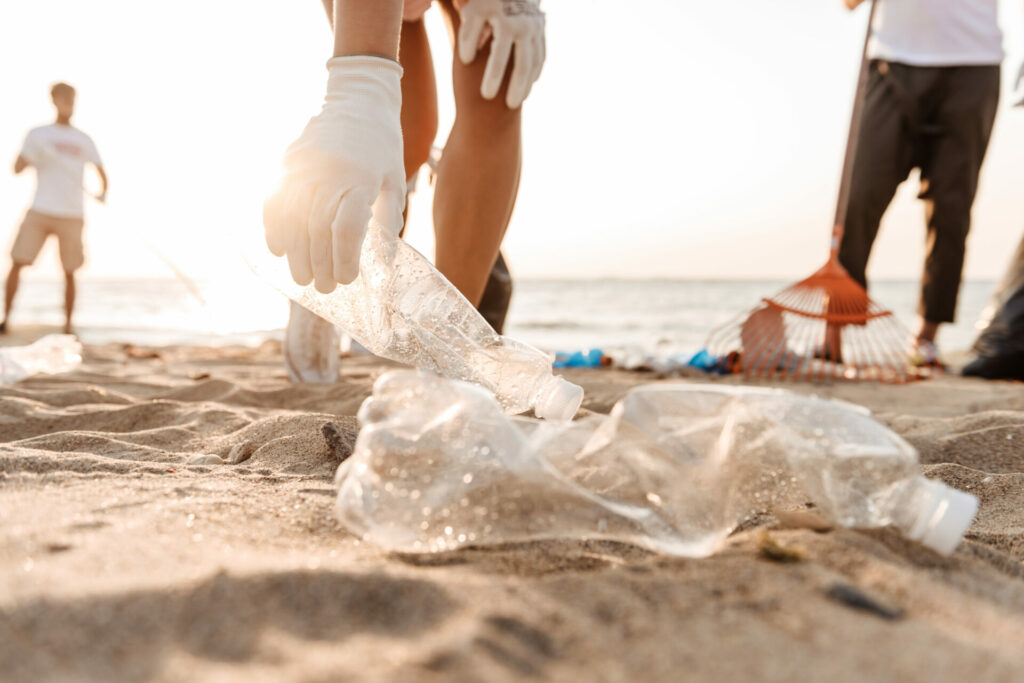 This UAE group is dedicated to improving the environment via a range of projects and initiatives from beach clean-ups to tree planting, recycling and more. The group aims to educate the community, from schools to corporations, in areas such as recycling as well as energy consumption and pollution reduction. Membership includes regular updates as well as panel discussions and free waste collection.
eeg-uae.org.
Thrift Store Shopping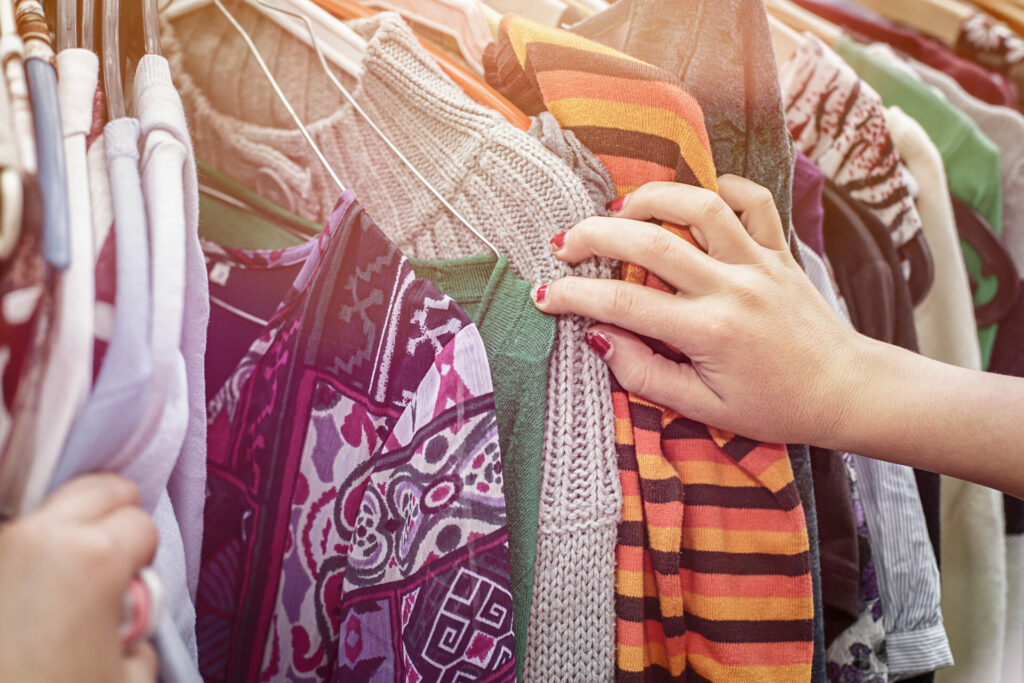 Buying new clothes is guaranteed to perk up any mood – it's called retail therapy for a reason. One way of getting that dopamine hit on International Day of Happiness without resorting to fast fashion is to visit a thrift store. Thrift for Good has two branches in Dubai – on Palm Jumeirah and at Times Square Centre, where savvy shoppers can find pre-loved clothing and accessories, as well as books. 100 percent of the profits are donated, with Thrift For Good working in partnership with Gulf for Good and the Sparkle Foundation in Malawi. Plus it's always looking for volunteers, whether working in store, or mending pre-loved items.
Meditation at SEVA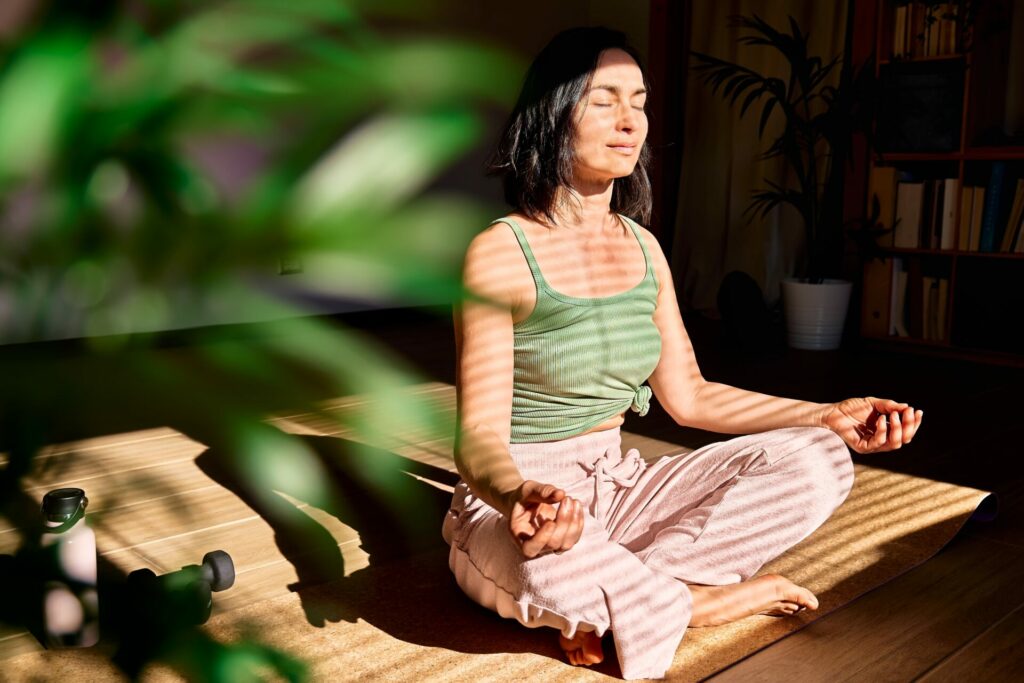 It's all about the journey at SEVA Experience in Dubai's Jumeirah. When it opened in 2014 it became the first fully plant-based, gluten-, cane sugar- and GMO-free café in the Middle East. SEVA is a Sanskrit word with an interpretation as the act of selfless service for the betterment of the community, and it also has a yoga and meditation studio offering workshops and private sessions, as well as an ethical concept store, so it's a one-stop-shop for feel-good vibes.
sevaexperience.com
Padel Tennis and Plant-Based Breakfast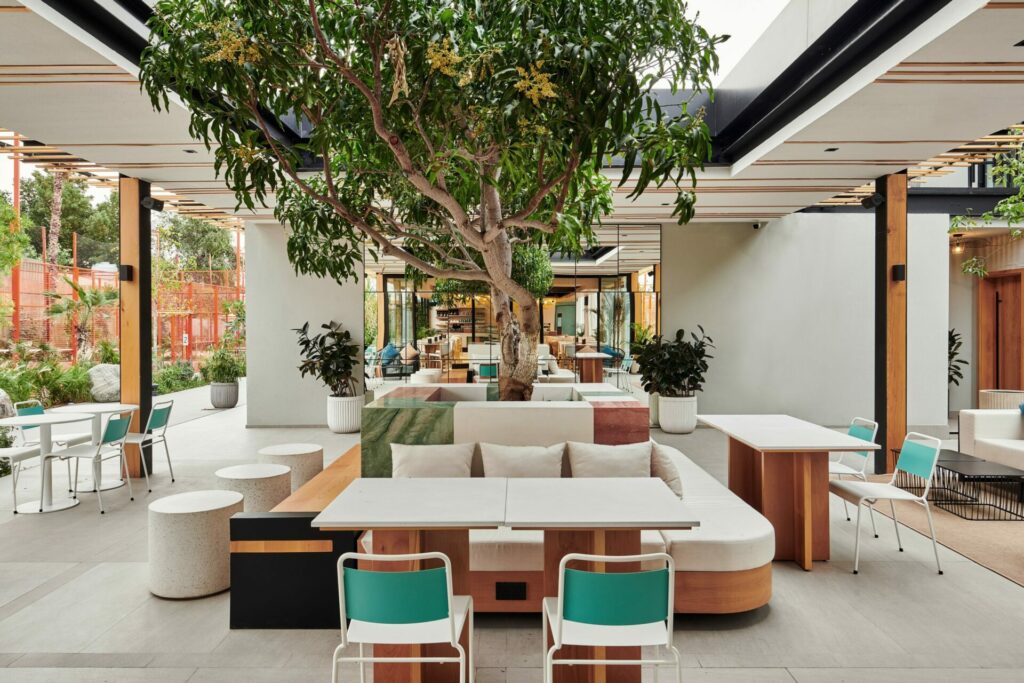 With exercise releasing endorphins, and working up an appetite, Matcha Club in Al Quoz is the ideal way to spend International Day of Happiness. As well as padel tennis courts, there's a casual café with French-Japanese cuisine, plus a yoga and meditation studio. After a game of padel (AED400 for four people) it's time to refuel with a vegan breakfast at NETTE. Try the Strawberry matcha açaí bowl, with banana, strawberry, blueberry, matcha, açaí purée, almond milk, flaxseed, homemade granola, coconut flakes, chia seeds, sunflower seeds, or an avocado and seaweed sandwich, with alfalfa and vegan mayo. It's called Matcha for a reason after all.
Mangrove Exploration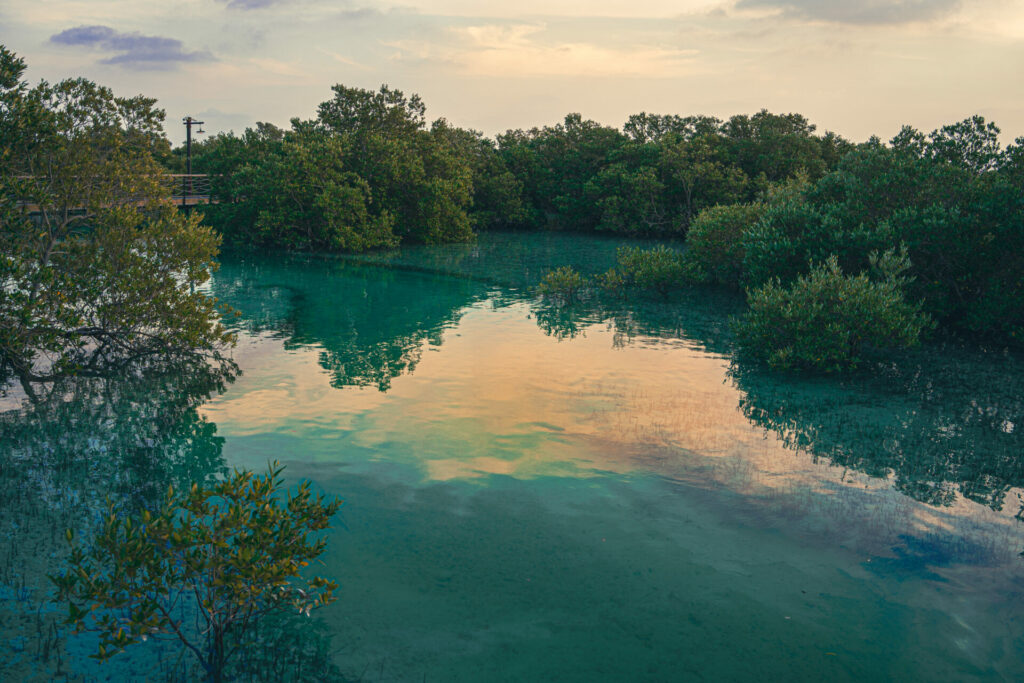 It's time to embrace the great outdoors (before it gets too hot) and head to Jubail Mangrove Park – the first self-contained educational, nature and leisure destination of its kind in Abu Dhabi. There's lots of wildlife to see such as gazelle, flamingo, heron and more, across 4,000 hectares of mangrove forests, coastal estuaries and more than 30 km of waterfront. The mangrove sanctuary aims to 'enhance the awareness, appreciation and understanding of the important ecological function of the mangrove habitats that include protection of the Abu Dhabi Coastline and supporting biodiversity'. The boardwalk allows visitors to stroll through the mangroves, while the park also offers spinning, meditation and yoga classes.
jubailisland.ae/jubail-mangrove-park.