While fasting from sunrise to sunset is one of the main pillars of Ramadan – and an obligation for all Muslims (with exceptions) – this extremely important and spiritual time of year means so much more than abstaining from food.
Living in the Middle East offers the very special opportunity to be a part of Ramadan and to teach our children about the values it represents. Whether by attempting to keep the fast or taking part in incredible community efforts to help those less fortunate, here's how to embrace some of the customs of the Holy Month…
Try Ramadan Fasting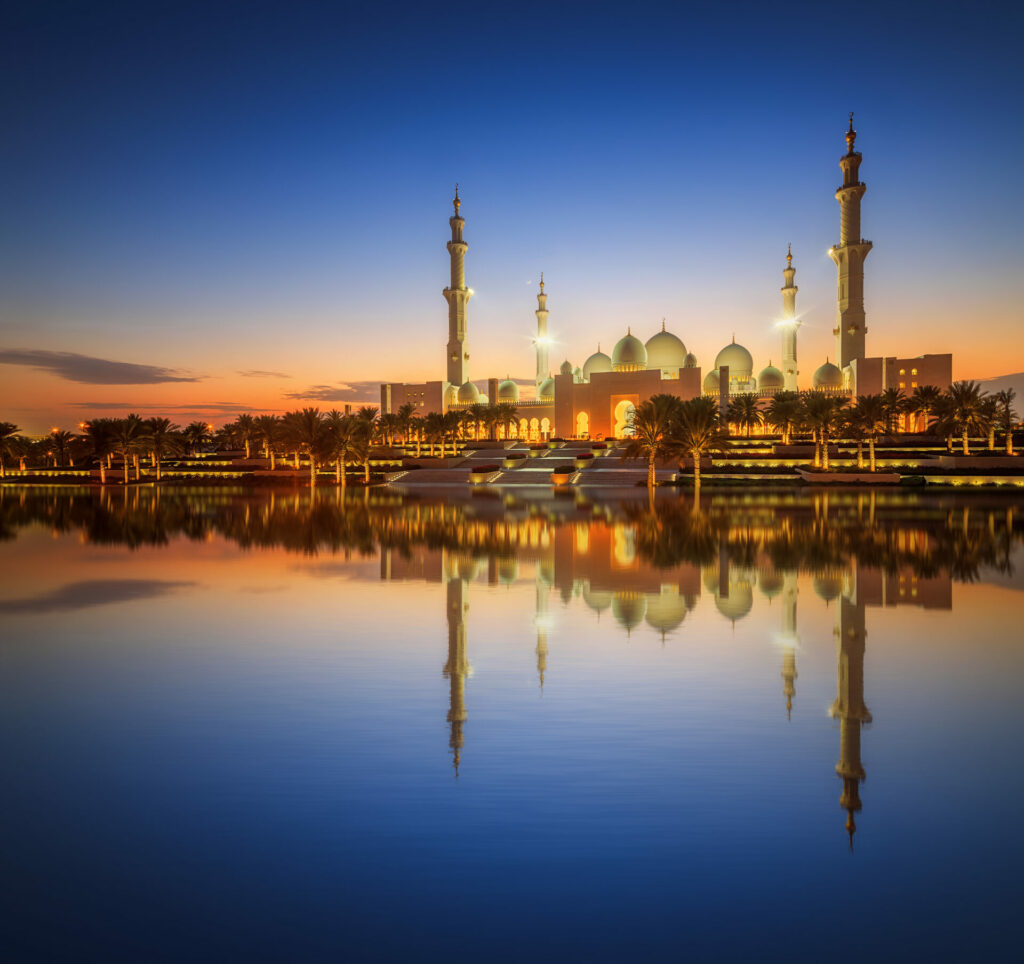 Want to understand how and why the fast is such an important part of Ramadan? If you haven't grown up as part of a Muslim community and have never fasted before then try it for a day – set your alarm early and eat a meal (Suhoor) before the Fajr prayer. Afterwards go outside for sunrise and listen to the magical sound of the mosques calling to prayer and just spend a day practicing patience, compassion and nourishing your soul. Even the simple act of sitting together as a family in the small hours of the morning is an incredible experience to share. If you find it difficult, just imagine how hard it must be to do for a whole month.
Experience Community Iftar
For a beautiful experience, head to the Lootah Mosque in Deira where more than 4,000 people end their fast daily and volunteers come together to hand out meals at sunset. Usually buzzing with activity and noise, the streets are quiet in the hour before as people prepare for prayer and Iftar, rolling out a huge tarpaulin along the winding streets around the mosque and the old Gold Souk with servings of oranges, dates, samosas and snacks.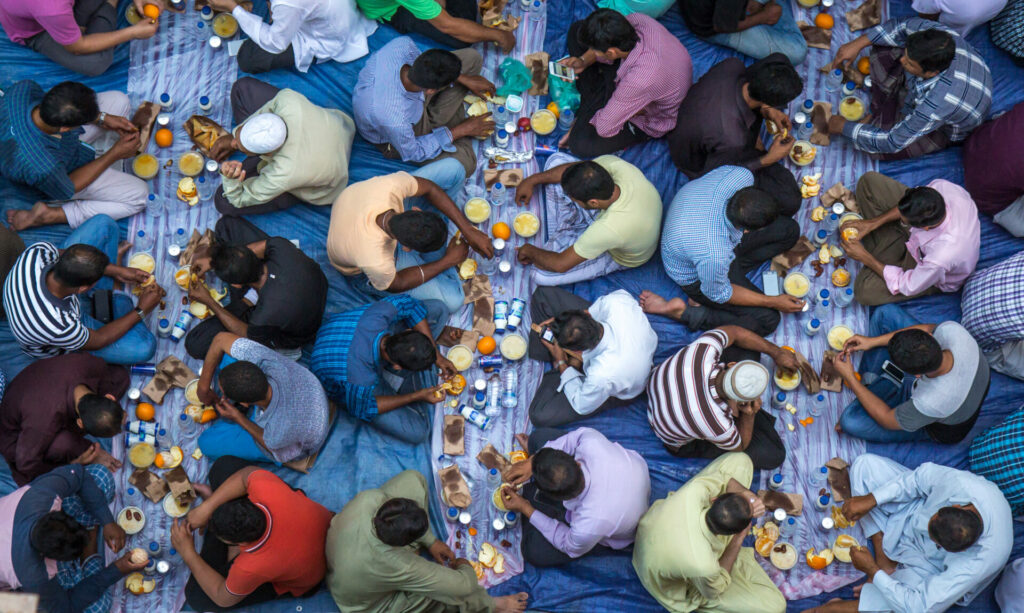 As non-Muslims, the chance to be in the midst of a fasting community when the sun sets and the call to prayer sounds out from minarets all around and the streets fill with life, is very humbling to observe.
Tour Old Dubai at Sunset
Meet new people, soak up new cultures and see Dubai in a completely new way with a Frying Pan Adventures walking tour of Old Dubai. The brainchild of sisters Arva and Farida, these tours are designed to bring the foods, stories and communities of Dubai to life – so if you're hungry for new ways to discover this incredible city we call home while also wanting to snack your way through the back alleys of the Spice and Gold Souks then this is exactly how to do it.
Experience this tour at Iftar/sunset when your experience will begin with sharing dates and a discussion about the Holy Month before you walk the streets, see the magic of the aforementioned communal Iftar and taste snacks made by some of the cities oldest communities – from stuffed breads fresh out of street side ovens to locally crafted chocolate. Pure joy.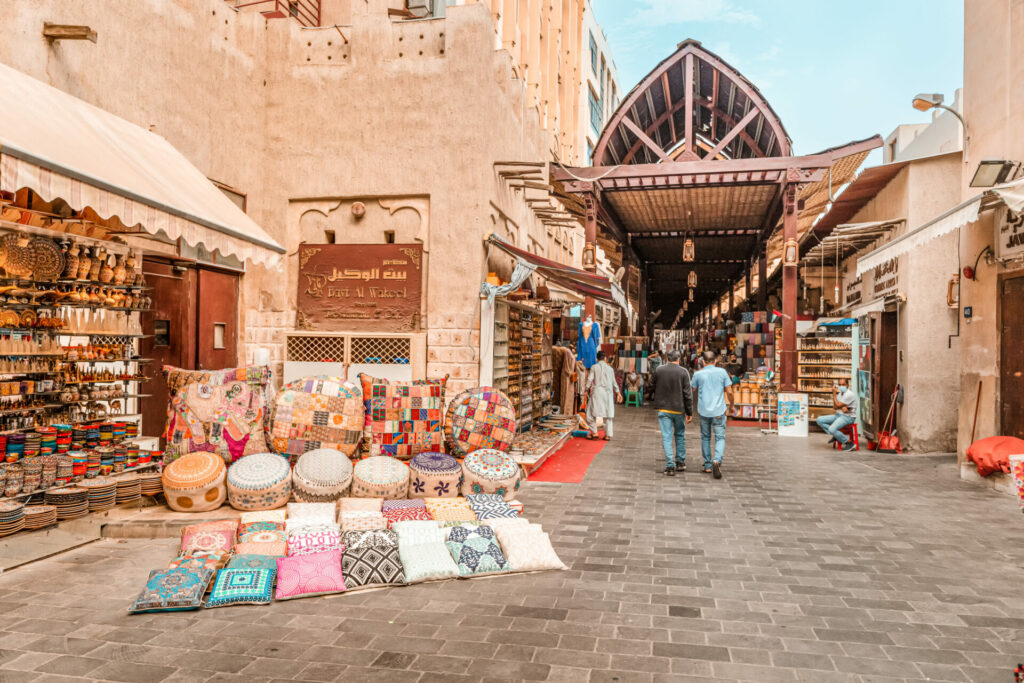 Give Back to the Community
Ramadan is about making efforts to do better, to be appreciative of what you have and of what others do for you and to give back to the community through acts of kindness and generosity with those who are not as fortunate. Charity is particularly significant during Ramadan and there are heaps of initiatives that help those who are less fortunate and that rely on volunteers of all ages.
Visit @thegivingfamily on Instagram for the chance to participate in meal distribution across the city or reach out to Chef Bobby Kappoor at Classic Catering whose team have been packing and giving out meals to laborers around the city for the last 15 years and who rely on volunteers to help.
Teach your kids to focus on the principles of giving and sharing – get stuck into donating meals, visit your local mosque to ask if there's anything you can do to help and teach valuable lessons in self-discipline and empathy.
Embracing the values which underpin the Holy Month of Ramadan will not only create memories that will last for years but also bring smiles and joy to many while allowing us all to join in appreciating and understanding the culture and beliefs of this wonderful region we call home.